Wave (The Wave) is a natural gallery of rock and sand in the United States, located between two States – Arizona and Utah. This area is famous for such amazing creations of natural erosion, as the Us national Park Zion (Zion National Park, Utah) and Grand Canyon Park (Grand Canyon National Park, Arizona).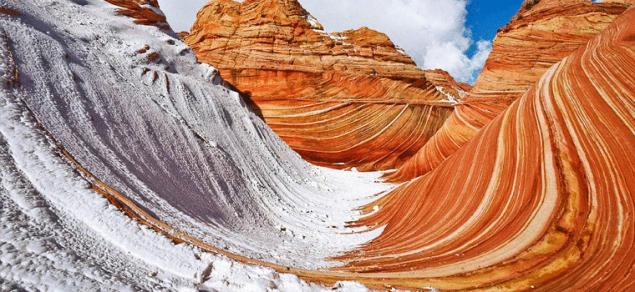 Natural gallery "Wave" — no less remarkable for tourists. However, due to the fragile structure of the galleries of the rocks and sand here every day allow no more than 20 tourists per day. Moreover, 10 tickets played online or on the radio, to the most beautiful creation of natural phenomena could visit for free, and not only on commercial terms!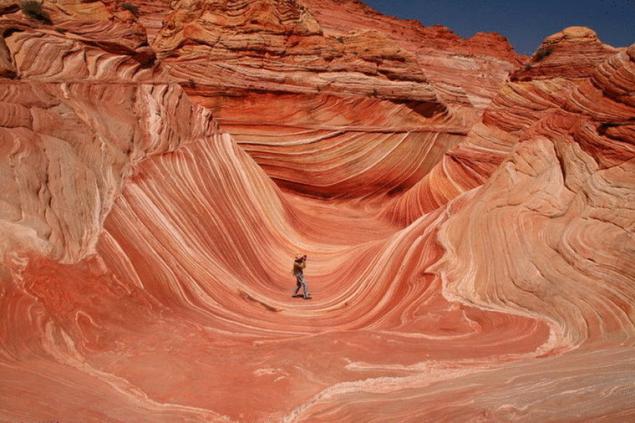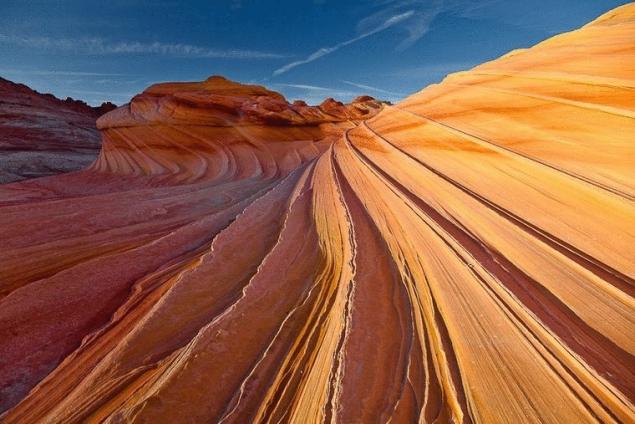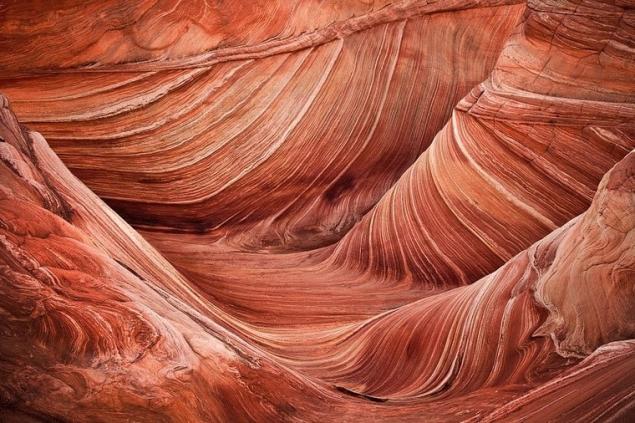 According to research by geologists, gallery "Wave" was formed as a result of long-term natural changes. The wind eroded typical for this area of red sand, of various shades, creating amazing dunes. Over time, they formed more solid rock. The result turned out stunning striped gallery "Wave" with caves, hollows and even small lakes!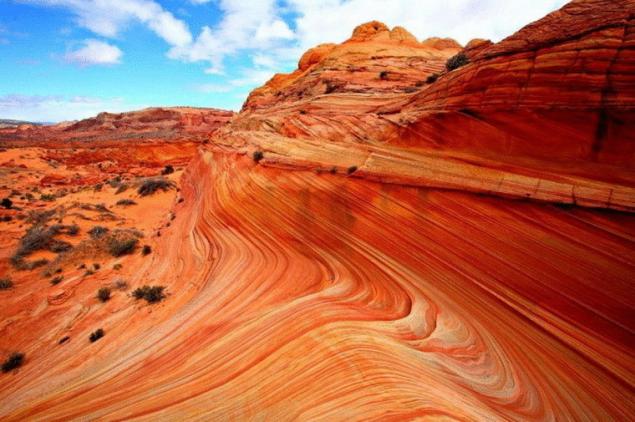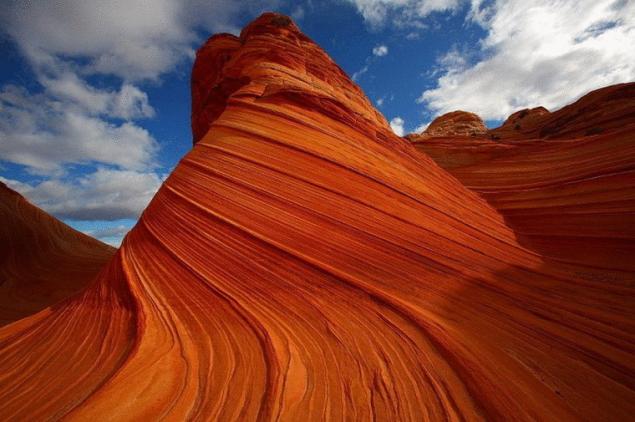 Source: /users/104