News from Switzerland literally makes gasped:
In this small mountainous country house was built, which is estimated at an incredible $ 7, 5 billion euros ($ 12, 2 billion).
200 kg of gold, platinum and other precious metals were used to create this elegant building. Over architectural masterpiece work of the famous British designer Stuart Hughes and Kevin Huber, representing the design agency exklusivHAUS, based in Zurich, Switzerland.
3 photos via elitethings.com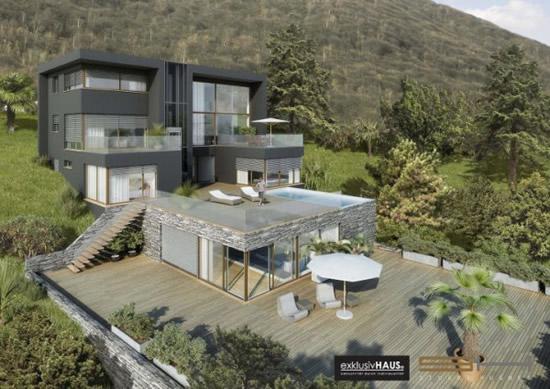 The house is super-exclusive bar, the design of which used materials such as meteor rock and chips of bone Raptor, who lived on our planet 65 million years ago, and the flooring is made from the bones of Tyrannosaurus rex, the antiquity of which just is not measured by one million years .
As for the layout, the house includes eight rooms, a stone wine cellar and a garage for four parking places (we even afraid to imagine what the car will be parked there). The exact characteristics of the building are - land area 2442 m2, living area 725 m2, terrace 388 m2, basement of 245 m2.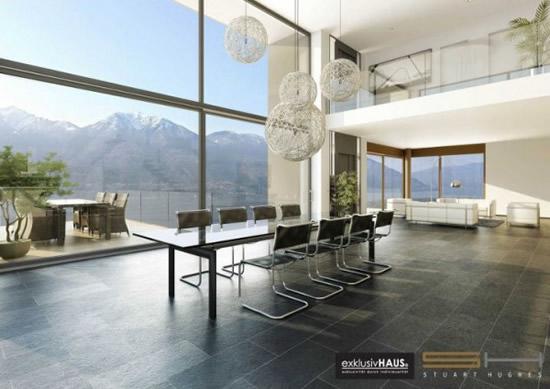 In the construction of this incredible building it took about 5 years. For obvious reasons, the location of the house is kept in strict confidence.
Against the background of all this prodigious luxury house Antilia Mukesh Ambani, who is estimated to be 10 times cheaper and until now was considered the most expensive house in the world, looks modest communal.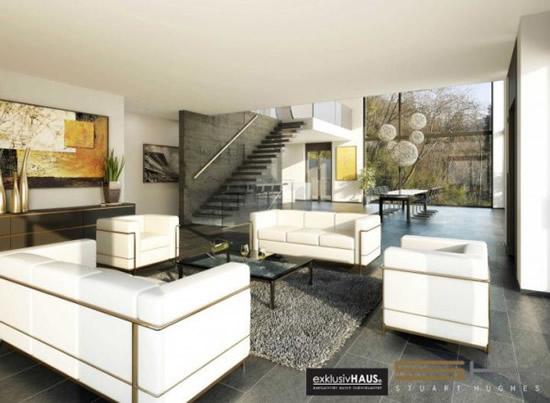 Source: