In the New York Metropolitan Museum exhibition "Counterfeits: Manipulating photographs long before Photoshop».
This is the first major exhibition devoted to the history of changes in the photos - from hand-printed daguerreotypes and salt prints altered 1840s years. to the fantastic scenery of the end of XII century, when a graphic editors nobody else could know.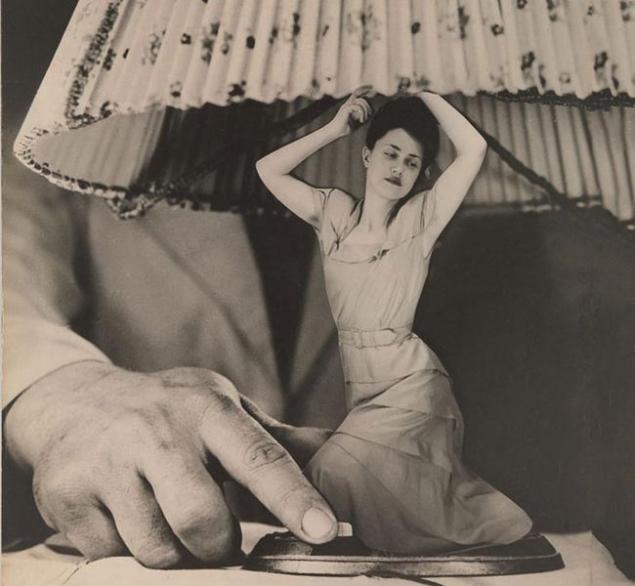 In this exhibition, collected about 200 photos, created in the name of art, politics, news, entertainment and commerce. The exhibition will definitely change your idea about the history of photography, forcing it to rethink the complex and changing relationship with the visual reality. Photos have been modified in various ways, including multiple exposures (two or more pictures on one negative), a joint printing (single print of the elements of two or more negatives), photomontage, invoice printing and retouching on the negative or print. In any case, the meaning and content of the photograph has been changed. The exhibition will be held from 11 October to 27 January 2013. And for those who can not get to it, take a look at some retro photo manipulation in this release.
1. Man on the roof with 11 comrades on their shoulders, gelatin-silver print halogen, approx. 1930. (The Metropolitan Museum of Art)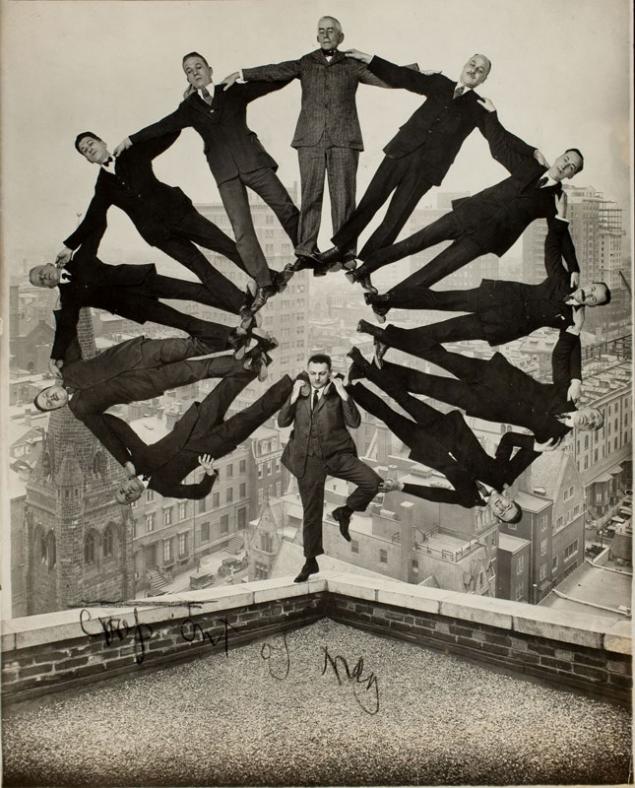 2. Dream №1: «Table Lamp," halogen-silver print, approx. 1950. (The Metropolitan Museum of Art)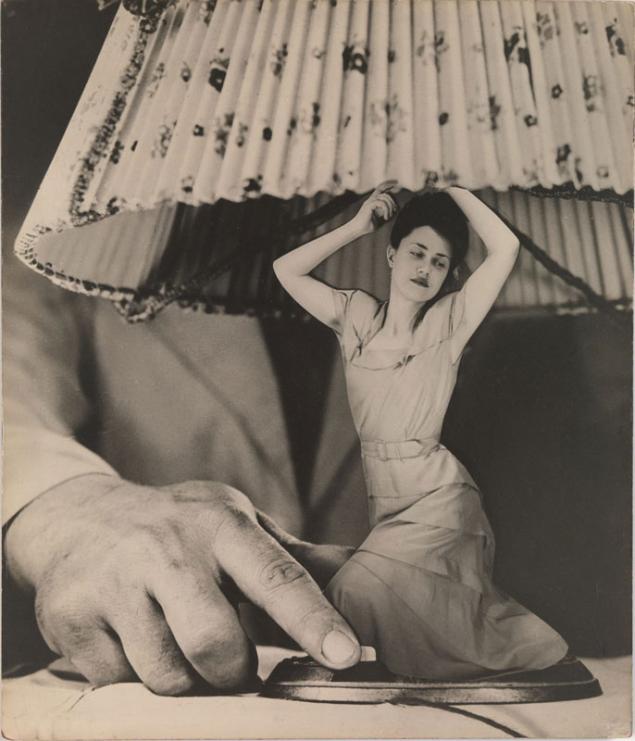 3. "Clash of force", halogen-silver print 1910's. (The Metropolitan Museum of Art)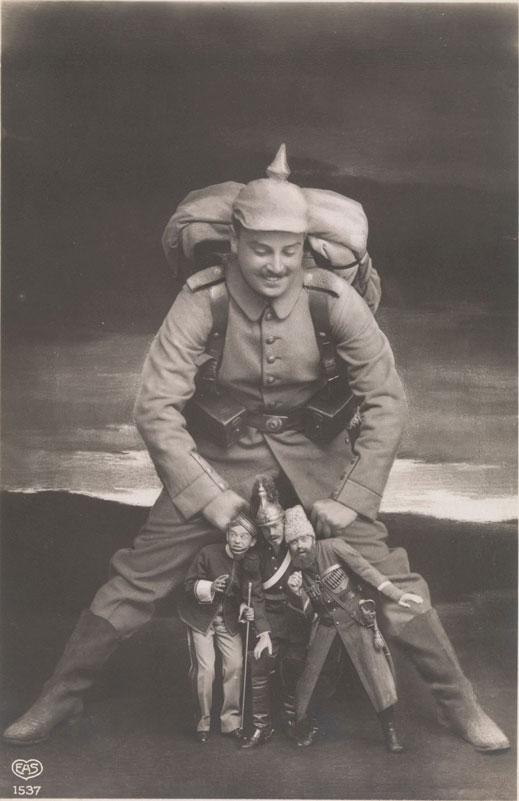 4. "The room with the eye," halogen-silver print 1930. (The Metropolitan Museum of Art)