4foto will and a bit of text ... I will say when I finish
On the sensational discovery made in the far north of the country, today told the Yakut paleontologists. Near the village of Ust-Yana Yukagir ulus in the cave, formed as a result of thawing permafrost, scientists accidentally discovered the carcass of a mammoth.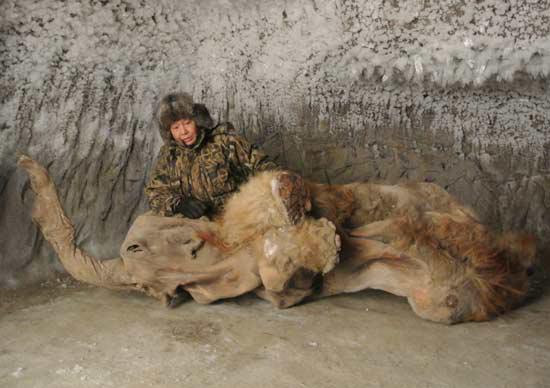 According to Acting Head of the museum of the mammoth North-Eastern Federal University named after MK Amosova Semyon Grigoriev, a unique discovery could be lost forever. It could at any time buried under a collapsing rock.
Mammoth, was a young female. It was named after the nearby village of Yukagir - Jukka. She has almost completely preserved hair, trunk, internal organs. The animal died at the age of about three years. Earlier in Yakutia they found a small mammoth. Or part of adult animals. Not far from the place of discovery Yucca is already head of a mammoth, which became a symbol of the 2005 world exhibition "EXPO" in Japan.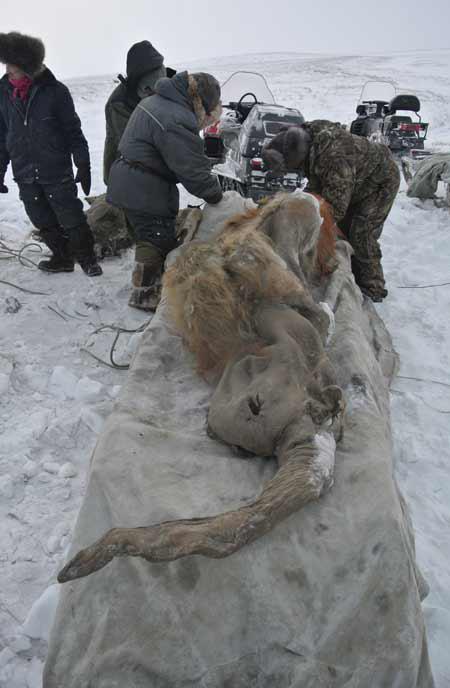 More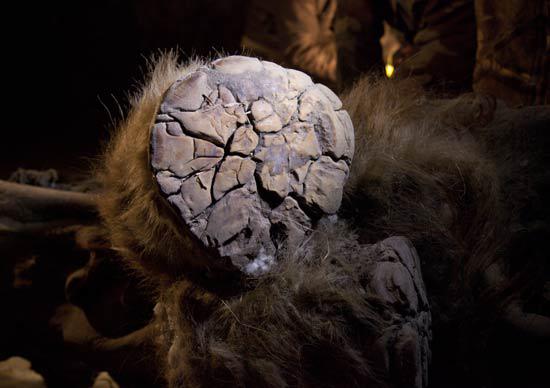 and
Posted in [mergetime] 1322661949 [/ mergetime]
The real sensation scientists call it that Jukka bodies were recovered from practically all the bones. The carcass was carefully dissected. On the back is marked with incisions. If it did the ancient hunters, it is unclear why they did not eat meat, and only pulled out the bones and put them next to the dead body of an animal. Perhaps paleontologists faced with clear evidence of a prehistoric ritual.
According to a leading researcher at the Institute of Geology, Diamond and Precious Metal North Branch of Russian Academy of Sciences Gennady Boeskorov, to the mystery of Yucca international team of scientists closely begin in February next year. In the meantime, under the strict supervision of mammoth kept in a special refrigerator.
Posted in [mergetime] 1322662013 [/ mergetime]
I still ....)) Thank you all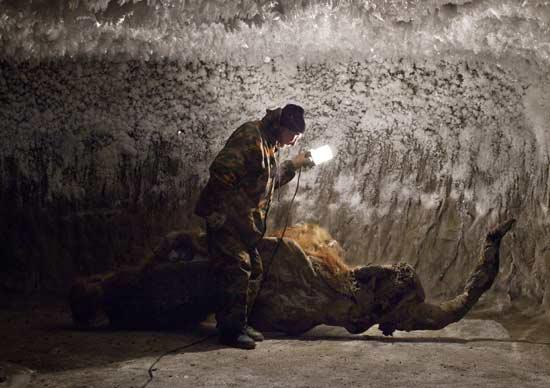 Source: