Look at the story of a traveler about life in the far north, in the rural areas of Yakutia.
He will tell the life of ordinary people, know the pros and cons of the coldest places on the planet.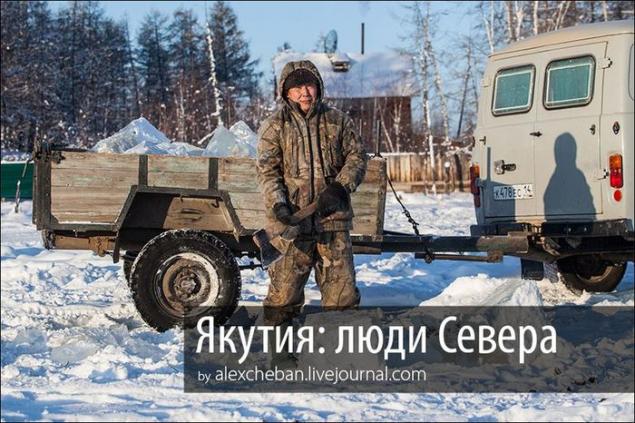 In February, I visited again in Yakutia, but this time not in the capital and in the countryside. Yakutia - is a republic in which winter begins, it is the coldest place on the planet where people live, it's an incredible contrast of temperature -50-60 winter to + 30 ± 40 in the summer. Many settlements simply cut off from the world, and they can reach only by air or "winter roads" from December to March. I begin a series of reports about life in the far north in the Russian hinterland. About life as it is ... I've been a guest many people heard about the challenges and benefits of living here. I met many wonderful yakutians that show and tell about why they are in love with their land, even though life here is very difficult and deprived of many benefits usual for us. I'll start, perhaps, with the portraits of ordinary people who met.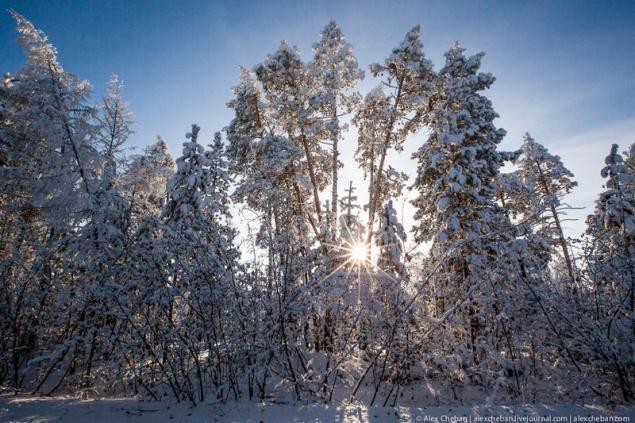 Kirill Ivanovich, director of secondary school in the village Magarass im.Haritonova where 1080 people live. The school has 170 children and employs 25 teachers. Kirill Ivanovich for 19 years as director of this school.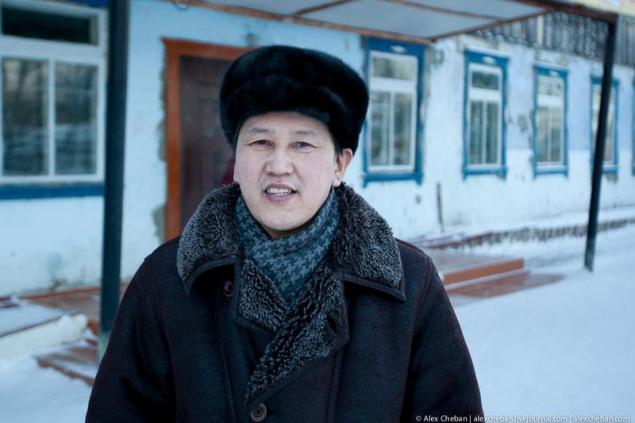 At the moment, the school building - a one-story wooden building and the new building - this is the main question and problem. Recently, the Ministry of Education and the authorities of San supervision issued new rules and requirements that wooden structures are inappropriate for school and because of fire. But one day we do not build new stone buildings, now in this area just a new school year shall in some of the villages.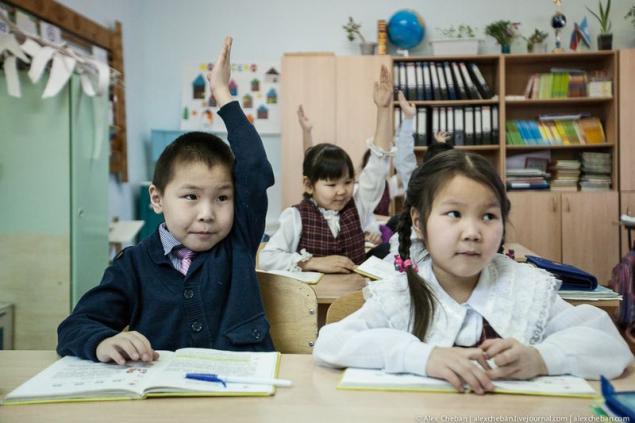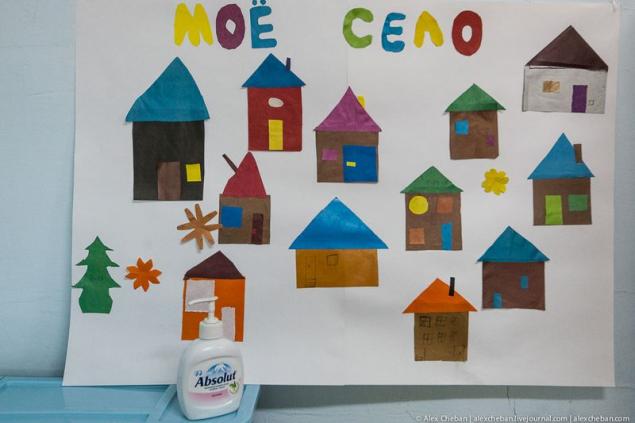 Grandma - Zharkova Maria Semenovna, 76 years and her grandson Vitaly. Under the watchful supervision of the grandmother is 4 horses, 4 dogs and 12 cows! To be able to keep cows in extremely low winter temperatures, a special barn building that resembles a military bunker, more about this I will tell one of these stories.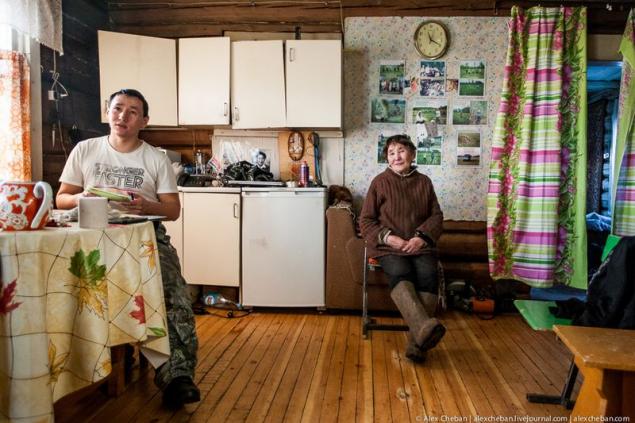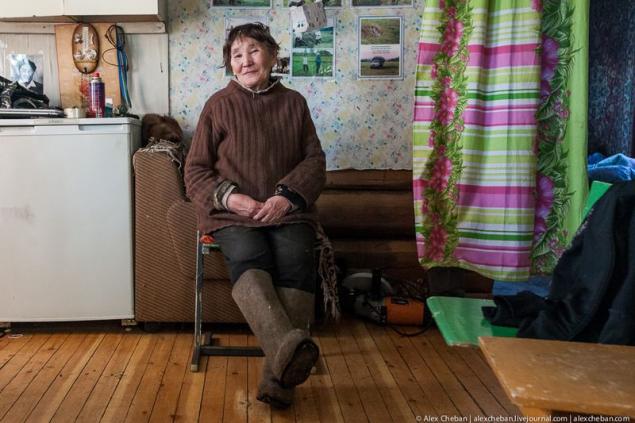 Vladimir Stepanovich Skrybykin, head of the municipal administration. It is he who brings the information technology into the everyday life of the village. There is Wi-Fi hotspots and in Annex Magarasse WhatsApp has its own group, which spread the news and digest of daily events. All agreed that they were this way more convenient than Twitter or Facebook.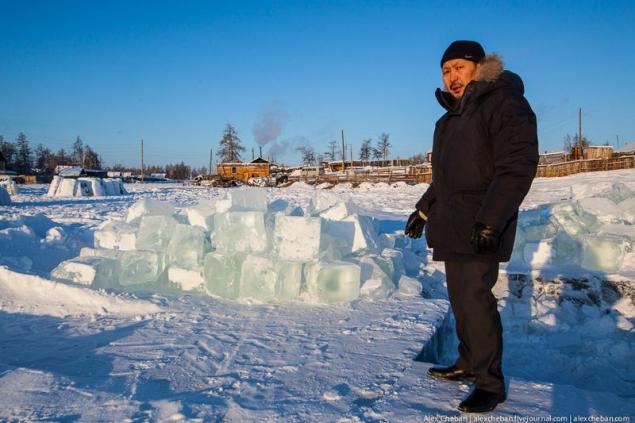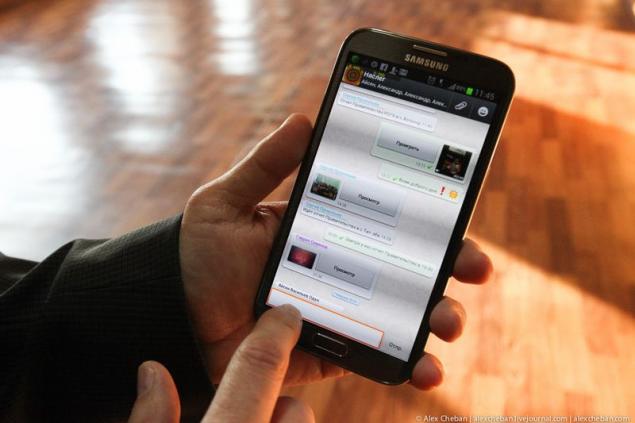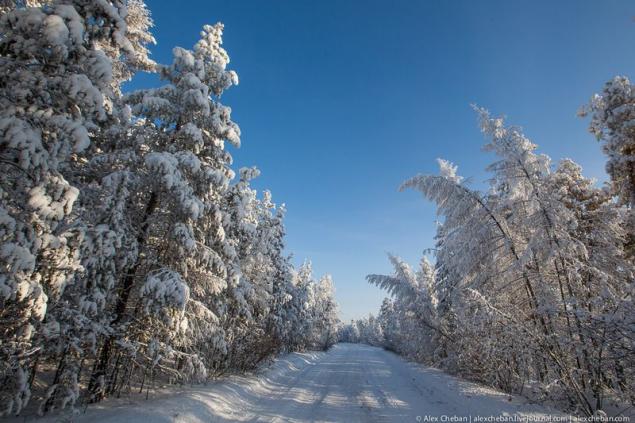 I have been a guest of Ms Golikova, physics teacher at the school of the small village Ert. Her husband also works as a teacher in the same school, they recently built a new home. Since the house is located very close to the school, it is used for heating the central heating, although the vast majority of homes do not have this capability. Monthly payments are 500 rubles for heating, 1,000 rubles for electricity and 5000 (!) Rubles for the Internet (speed level gprs). Tatyana Alexeyevna and her subject students love the most, in Erte there is even a boarding department, where children come and live here and to be able to receive an education in physics-mathematics. On it will be a separate report.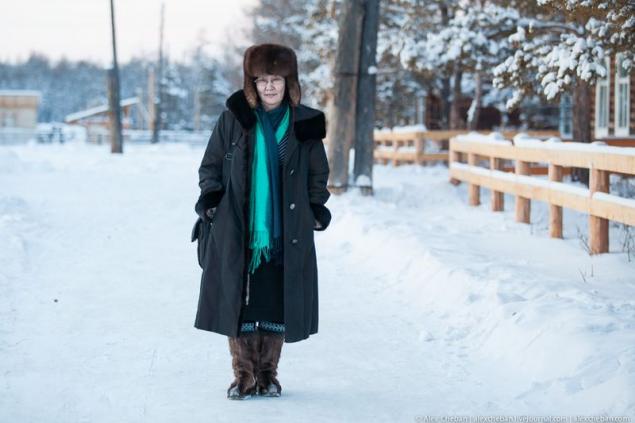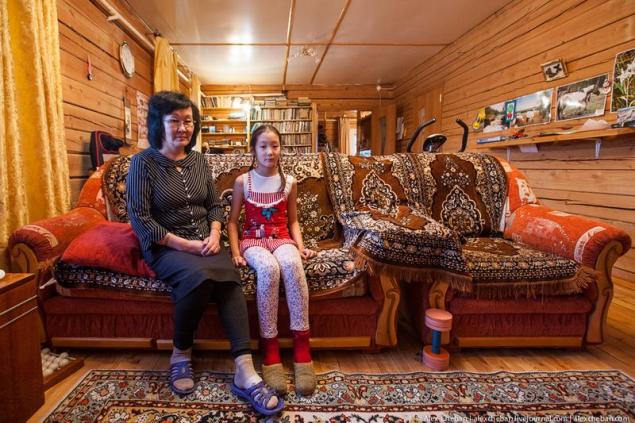 And her daughter, Aida, her 9 years.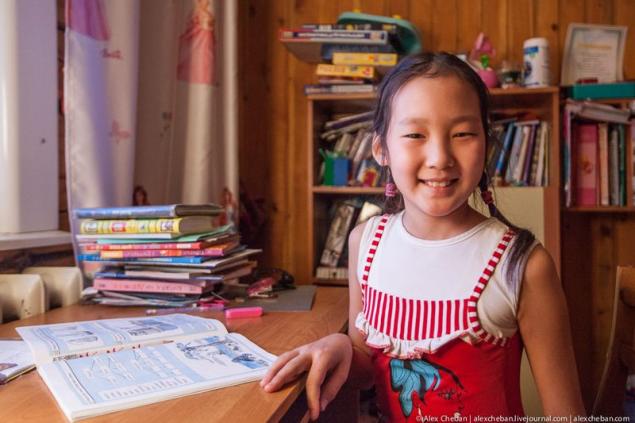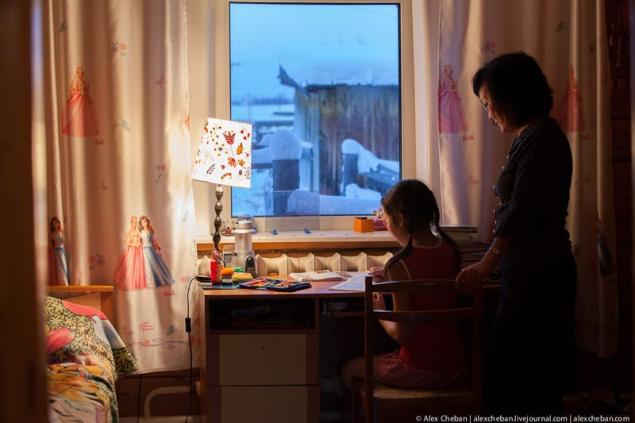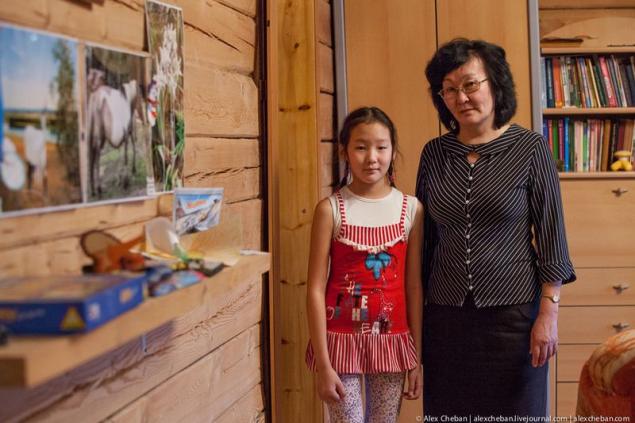 Very charming cafeteria cook, prepared delicious cakes, but turned out to be terribly shy :)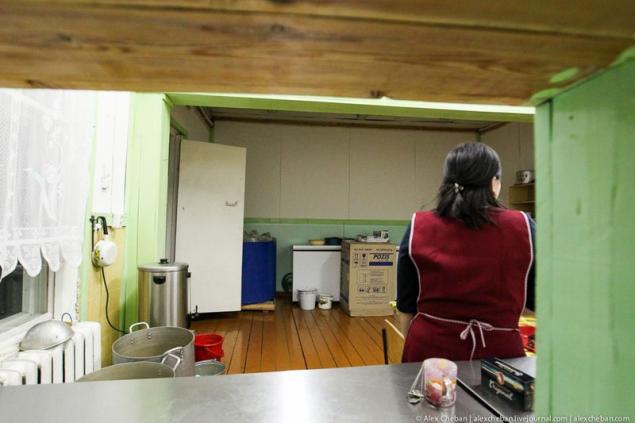 Natalya Stepanovna, entrepreneur in her village Berdigestyah a small but comfortable hotel. It is very warm, almost too warm. Natalya Stepanovna awarded "Business lady of Yakutia-2011". In both!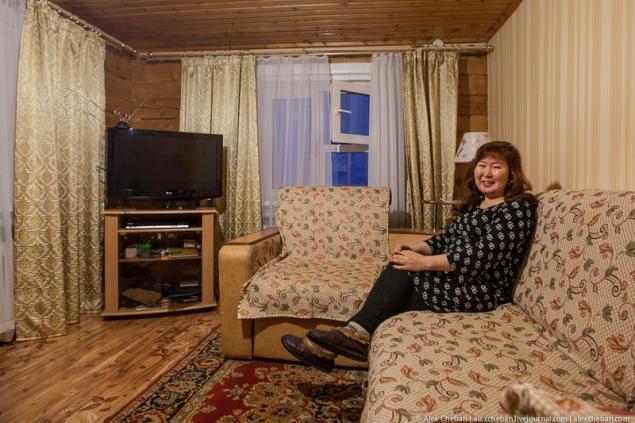 Claudia G., director of the Center for Spirituality them. Seeds and Safron Danilov Berdigestyah in the village. The soul lives in that business, which is involved. This year opened a center of spirituality, I expected to see something related to religion, but in reality it is a museum, library, auditorium. And even a museum of vintage cameras.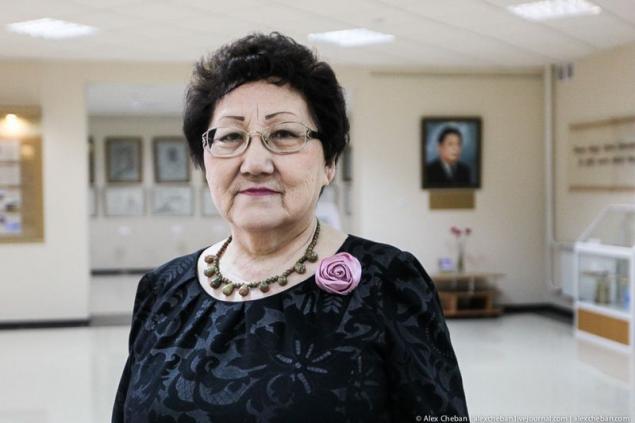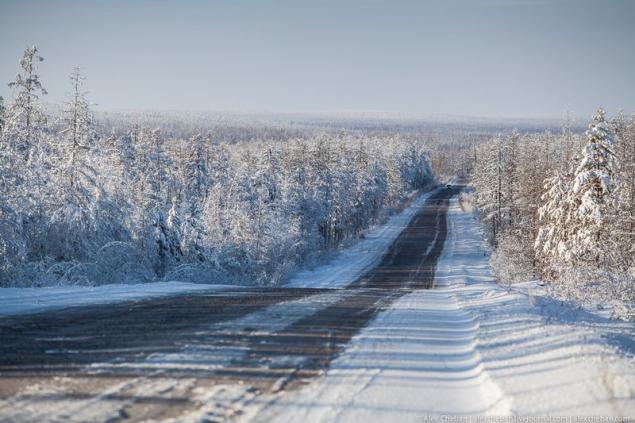 Sergei, a student of the 4th grade at the training camp in Berdigestyahe military-patriotic game "Snow Leopard»: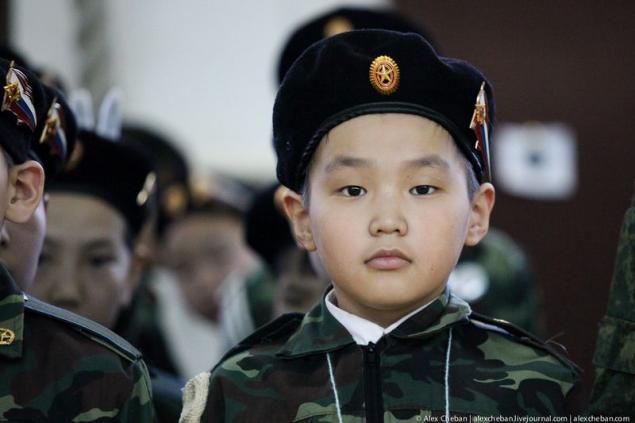 Anastasia Alekseevna, chemistry teacher, this school has been working for 38 (!) Years. How did the profession of a school teacher in a rural school is valuable and constant!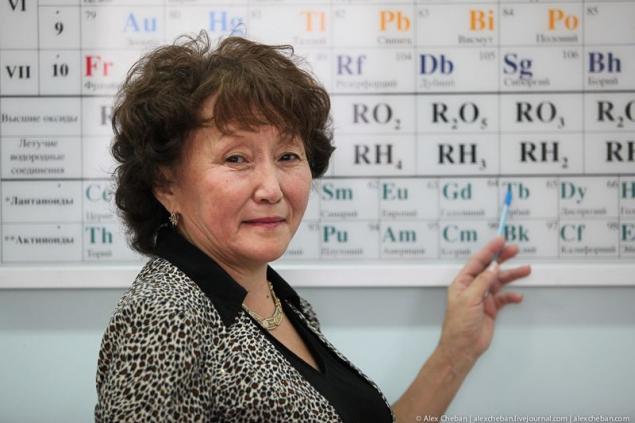 and a young teacher, a girl with a very unusual name - Isabella, a teacher of Russian language and literature: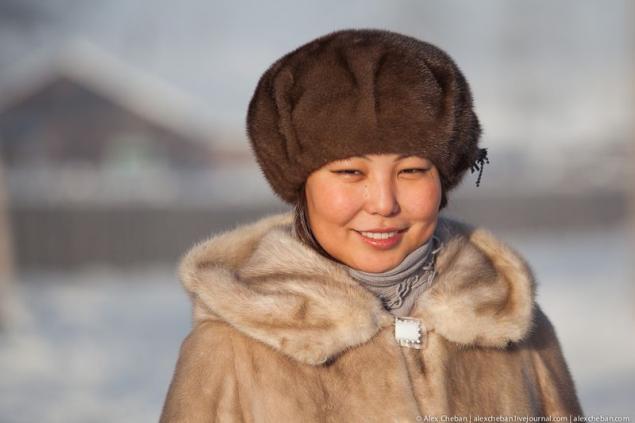 The family of one of his disciples ... Paul Isabella, handyman. Alexander, a milkmaid. And their son, Adrian, a sixth grader: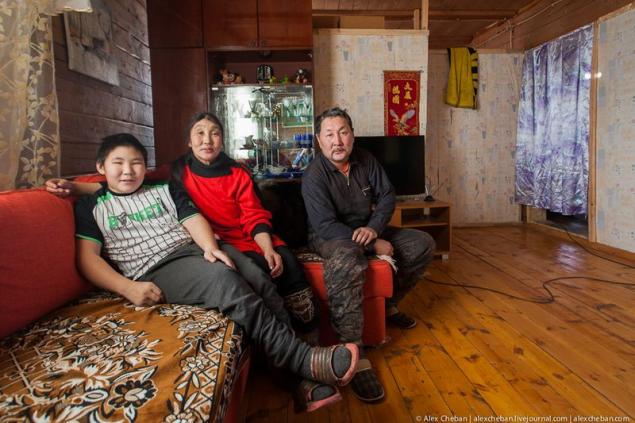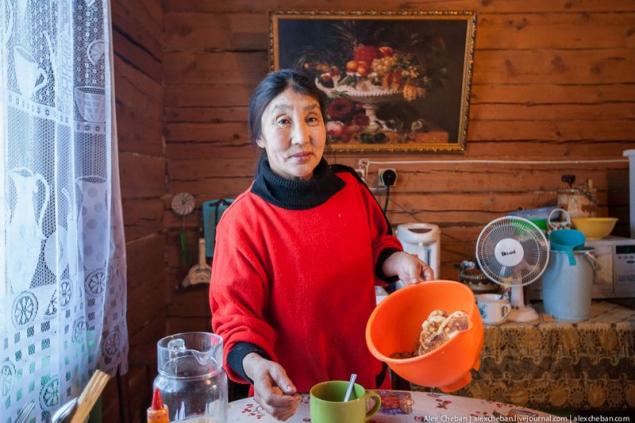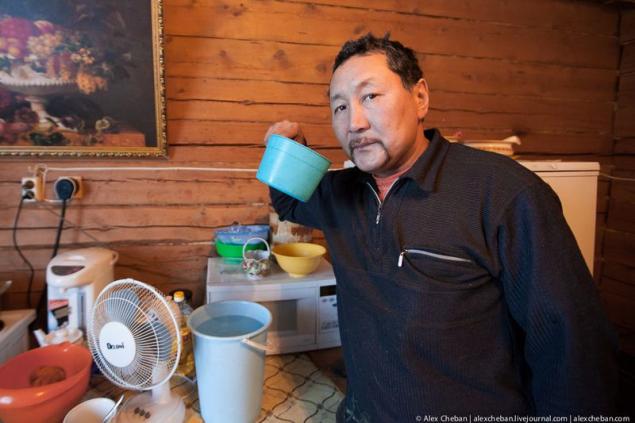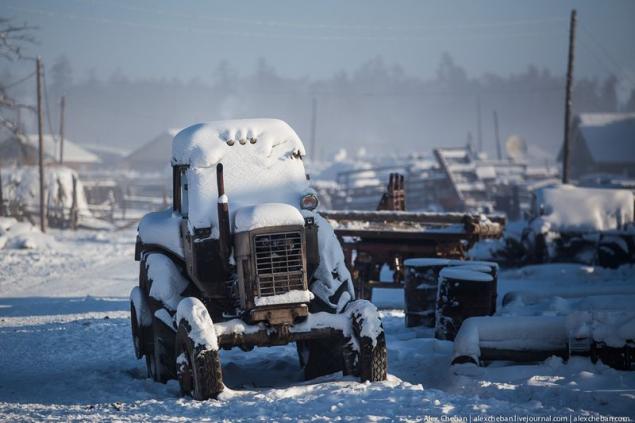 Misha attendant. At the time we met, he was in good shape, so we became the best of friends by the end of the first sentence, and a minute later found the joint family and roots in Ukraine :). Although in the bath he takes expensive by the standards of the rural, 100 rubles per hour.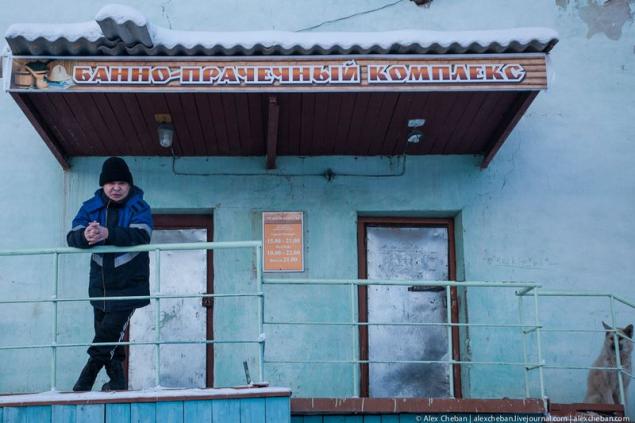 The thermometer showed -50 ...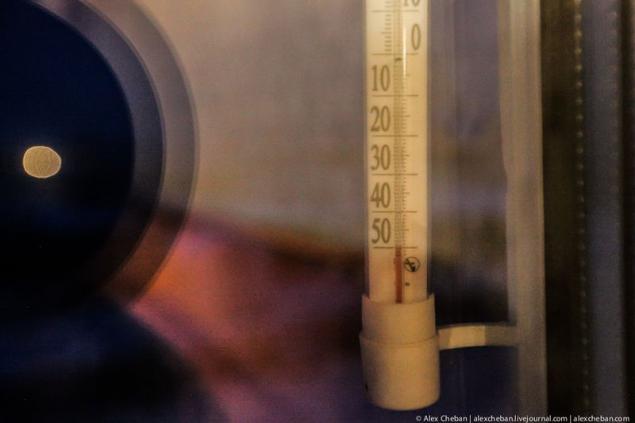 ... Which means that students of junior and middle classes come the so-called "Color, it days»: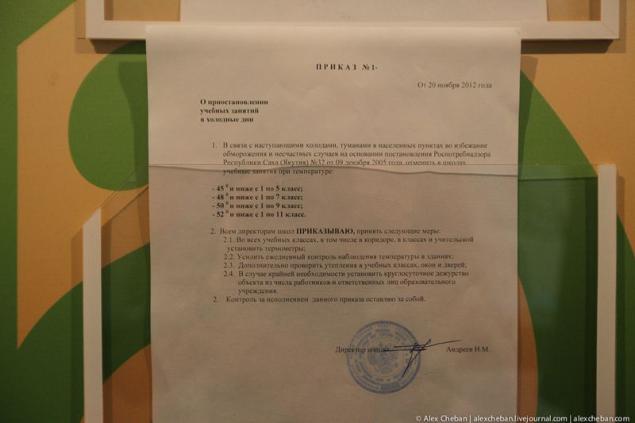 But do children will stay at home ?! :) Dulustan and Aisen: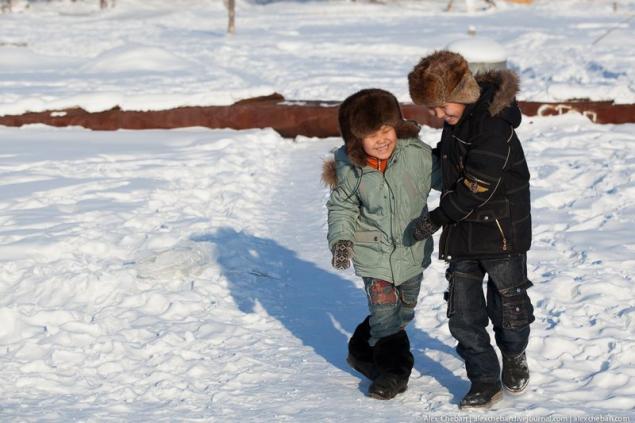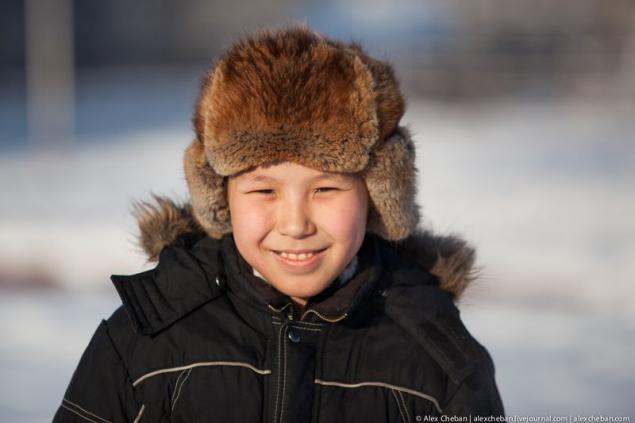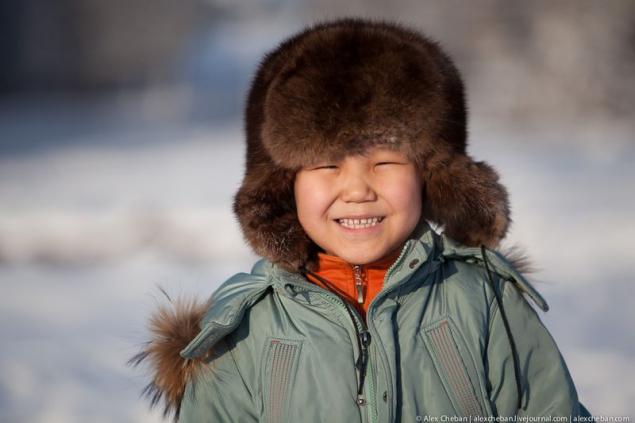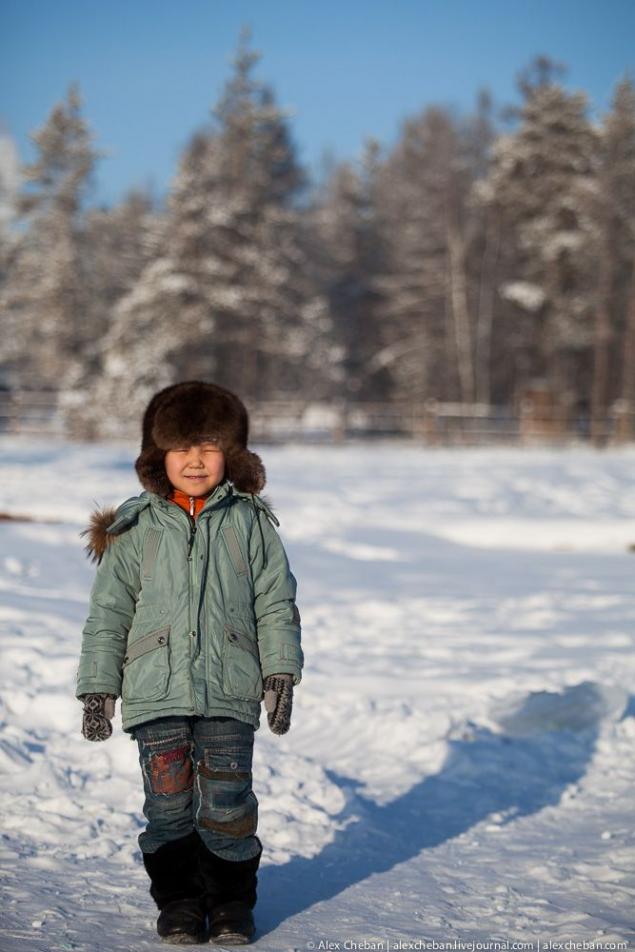 But never cold icy winter only symbols of Yakutia: Chyskhanu - Yakutia and symbol of Cold Winter: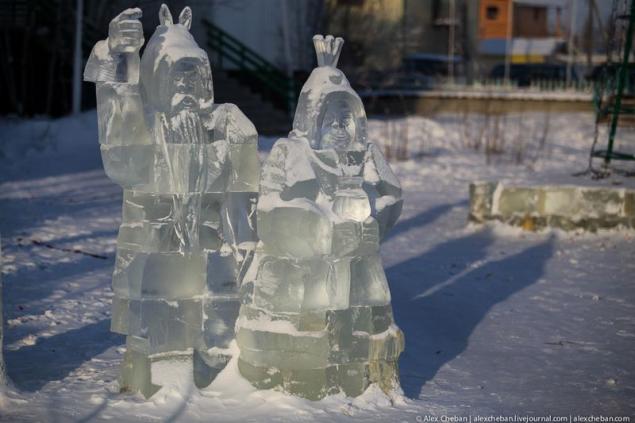 I asked the first-grader Karina tell me who the Chyskhan and Winter, on the girl replied: "I think it's because it brings the winter cold. In the beginning of December. Because winter should bring a cold and to Chyskhan came to us and gave a cold pole Santa Claus. And Santa Claus with it throughout the region and the world. And sometimes it is ... If you have time, he collects gifts and takes the children's letters. Where then is the kingdom of the underground permafrost. There Chyskhan kingdom, sometimes it takes a week of Yakutia diamond. There are very beautiful and very beautiful diamonds ice rings. And there are many of them. Yet somewhere there are four seasons. Where there spring grains, seeds. And where there is the winter snow. And where there is a collection of herbarium autumn. And where there is summer heat. And there in the realm of permafrost is, as an ice house birdhouse, and a penny there and paper with wishes. It is very cold there. There's ice slide. Sometimes kids come back and roll down a hill. »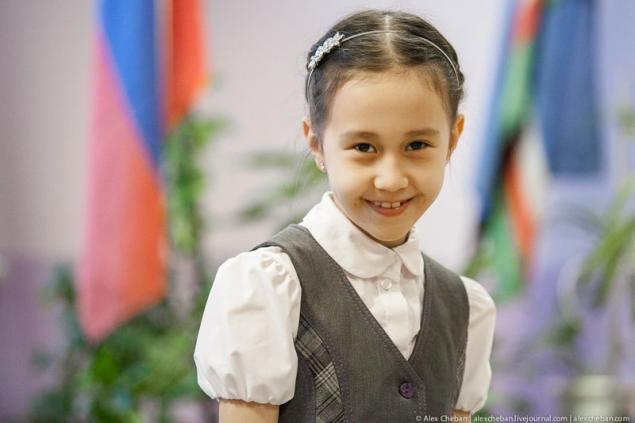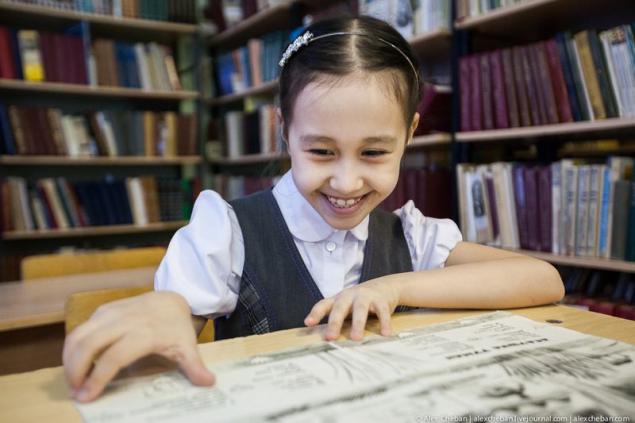 And after all it is in this magic cave, even a slide!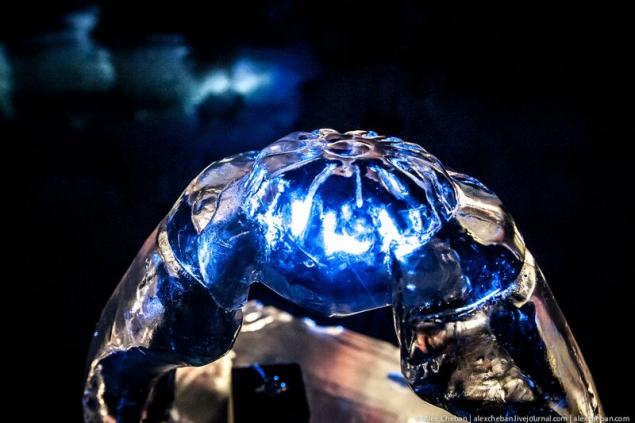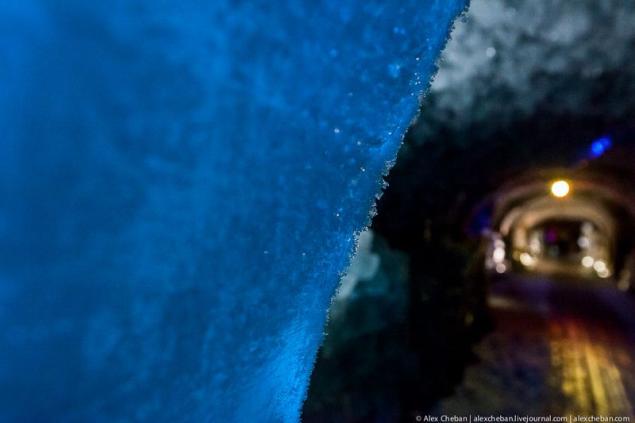 Irina uncle. Prosecutor Yakutsk and ... a poet! She wrote more than 1,900 poems, published nine collections. Very, very energetic, inspiring and positive person. We met quite by accident, but because of these contacts and meetings will know the different facets of creativity and relationships, that is what leaves the strongest impression on the places you visit. White snow covered with snow, Like a poplar fluff, all buried village. Nothing around to be seen! Only the roofs of houses as an old patches scattered along the edges of roads in disarray. "White blizzard" Page Irina uncle and her poems online Authors Products Reviews:
www.stihi.ru/avtor/iliza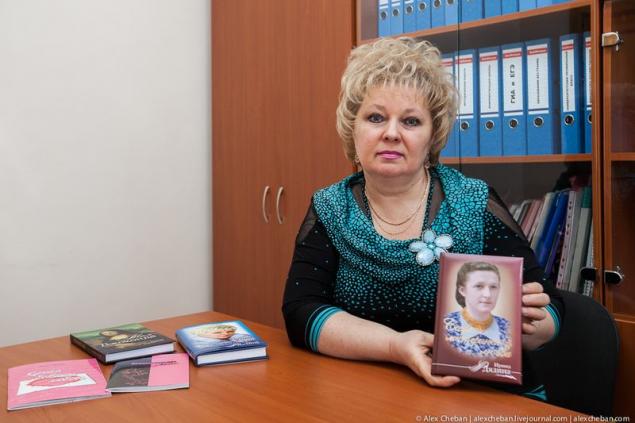 Natalia Prokofyevna leading expert. It creates a stunning costumes and dresses in the studio of the famous designer, artist and fashion designer Augustina Filippov. This stunning modern costumes, they will be a separate report.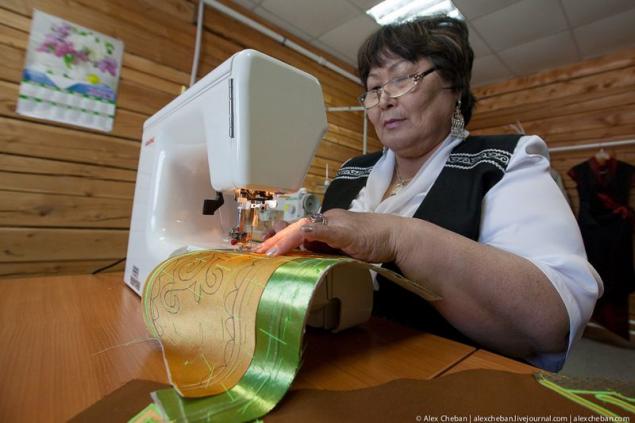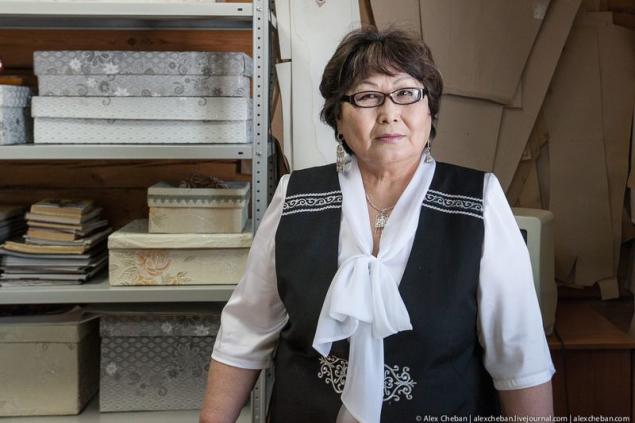 It only fragments of travel and portraits of people, the easiest Yakuts. When people ask me about the time you visit the site and how to try to go beyond the bounds of the tourist stereotypes and "postcard" places, I say that the most interesting and authentic - it is people.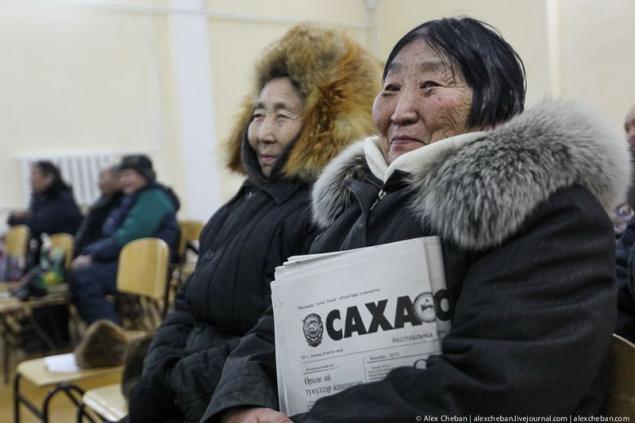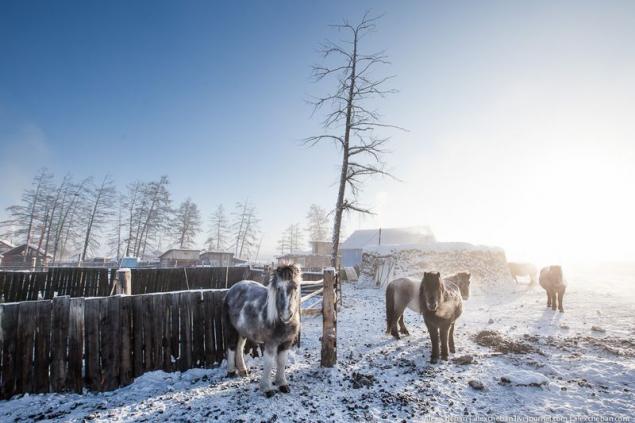 Source: alexcheban.livejournal.com