The prosecutor's office received a letter of complaint to the history teacher from Ufa.
They turned out to be 46-year-old Guzaliya Galimov, a history teacher at the Lyceum № 96.
In social networks, this woman openly expressed hostility to the Russian girls.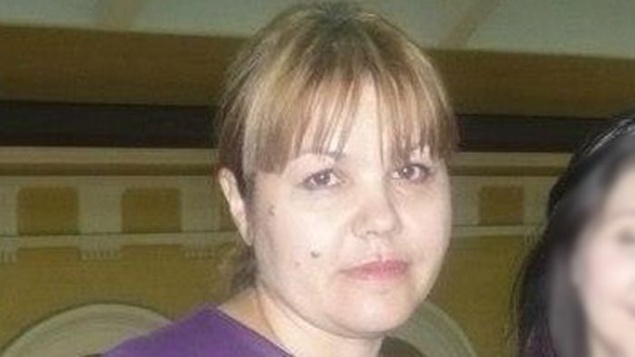 On his page on a social networking teacher described how and for what "learned to hate the" Russian women on holiday.
 - Russian Indian as you learn to hate, holidays in Turkey, - spoke the teacher on the web. - How can dirtied everything and spoil their behavior mentality of Turkish men?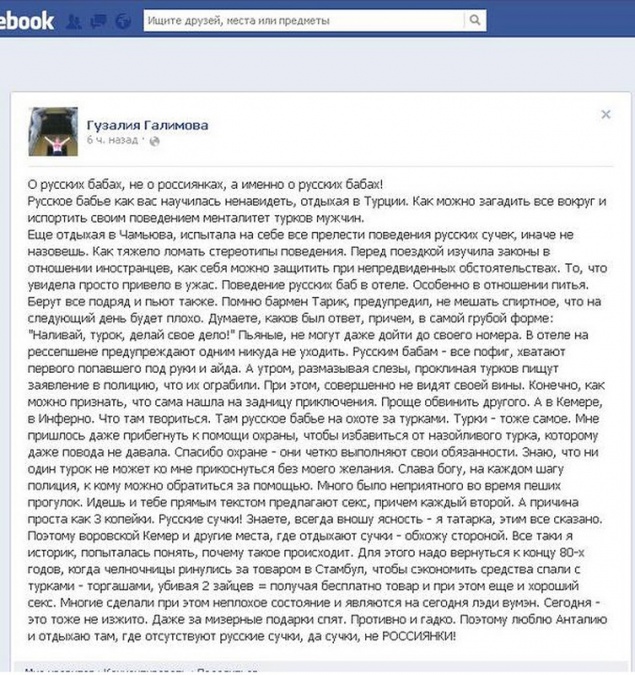 Offensive post collected a lot of comments outraged residents of Bashkortostan. Many began to question the mental state Galimova and her competence as a teacher. Immediately there was an offer and get a teacher removal from office.
 - I applied the prosecutor's office to conduct an inspection and to remove this teacher from the children - outraged civic activist Inna Matviec. - Galimov generates civic position of pupils and thereby adversely affect their development.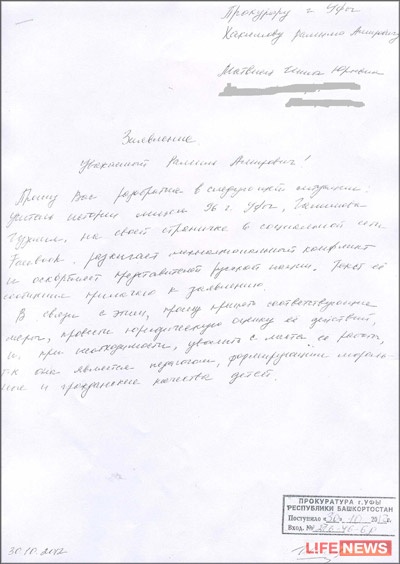 Galimov Guzaliya very recently started to teach history lessons in the lyceum № 96. Now she is on sick leave and continues to speak rather sharply in the Network.
As we found out Life News, the leadership and administration of the lyceum was dissatisfied with the behavior of earlier history teacher.
 - From the classroom management Guzaliya Galimov suspended in connection with the treatment of parents lack of attention she has children - told the lyceum № 96 in Ufa. - If the prosecutor's check will confirm the fact of incitement of ethnic hatred, Galimov will be immediately dismissed.
Source: lifenews.ru