46-year-old teacher from Ufa Guzaliya Galimov got into an ambiguous situation.
In October 2012, she was on her Facebook page wrote as Russian hates women,
who are on holiday in Turkey. Later, prosecutors considered these statements that incite hatred and enmity.
Now, the teacher faces a fine of 100 thousand. 300 thousand. Rubles or criminal up to two years.
The very same teacher says: Yeah, I did not write about the Russian, and wrote about the "Russian the knots." This is not the cry of the soul.
This is an attempt to reach out to people.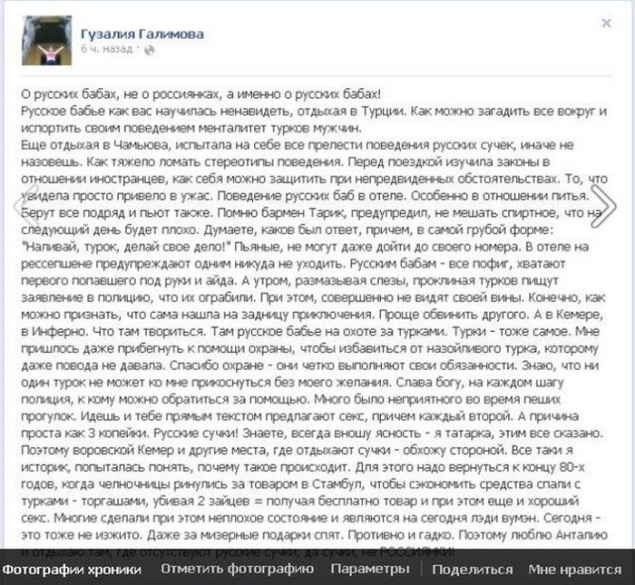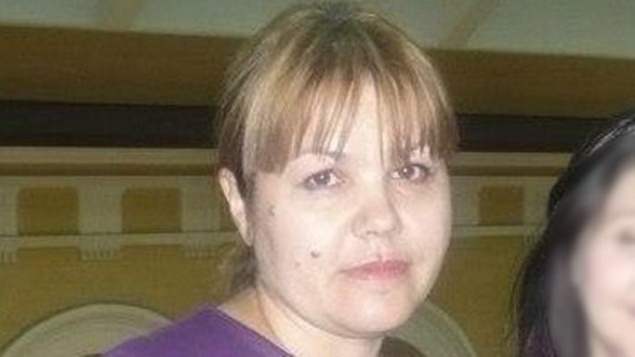 Source: smartnews.ru