From the author: Time Teriberke long been stopped. Only damp wind slowly does its thing - destroy the facades of buildings, gnawing on a piece of plaster and bricks. In the year that I was not here, empty one-storey house. But, in spite of everything, Teriberka lives. This village I like very much is in it some its power and its beauty.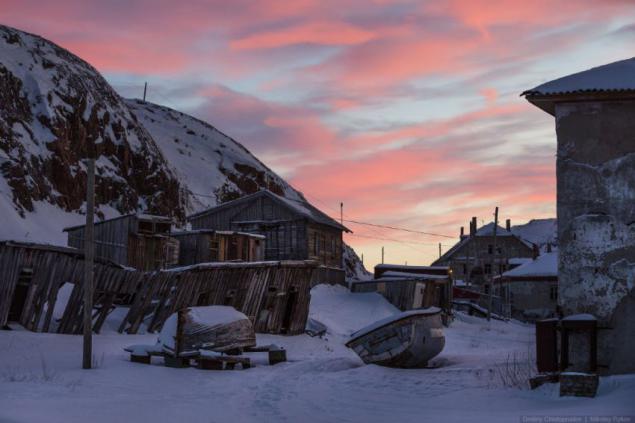 We got Ghastlier, cold and shabby apartment 4 000 rubles per day. For the same money two weeks ago as a family, I was resting in an excellent room Hilton in Los Angeles. But one thing is warm California and the Pacific coast, and the other - with the Russian Arctic. Terms appropriate. Suggest me spend the night in a flat in any other city - I would run away! A Teriberke its power and its beauty, and nowhere to run. If only in the Barents Sea or meteorologists.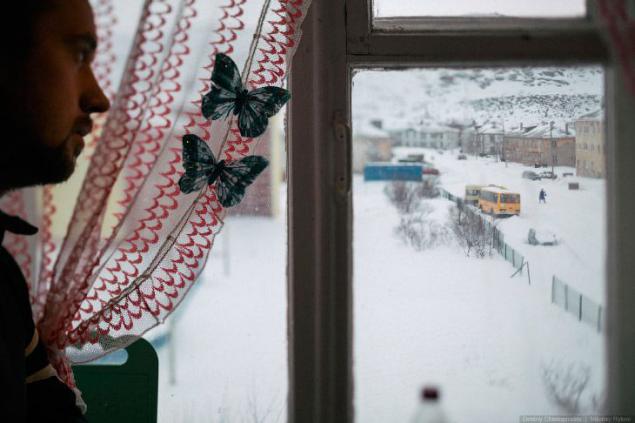 You say that the photos some dark? - So after dusk - I will answer you. That dark.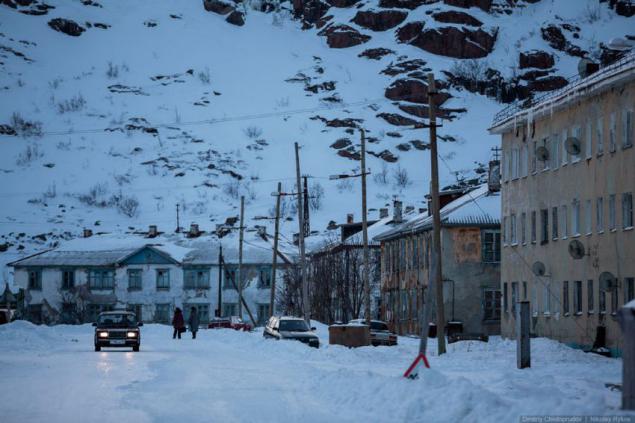 Teriberskaya dogs unique northern breed. In the bitter cold and fierce wind does not lose the ability to bark at anything that moves.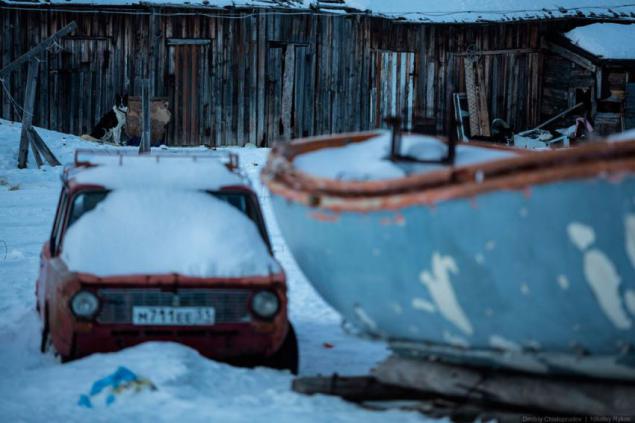 Teriberskaya texture: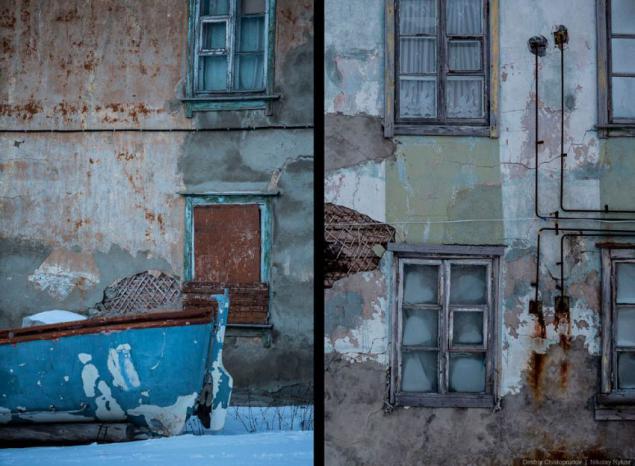 Teriberskiy eternal cat. This picture was taken a year ago, in February 2013: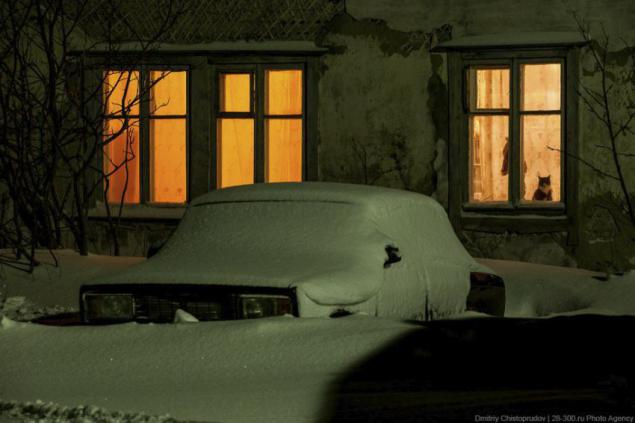 This picture was taken a week ago. The car was gone, and the cat on the spot. At some point, due to the curtains came the hand that stroked the cat and disappeared back: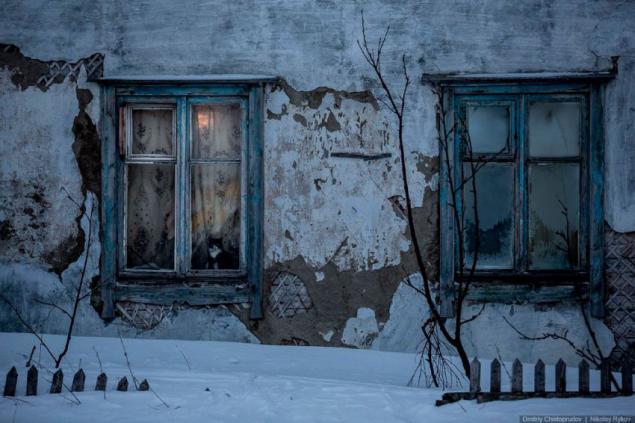 In this house we lived a year ago. There have been warmer. There could even go to the shower: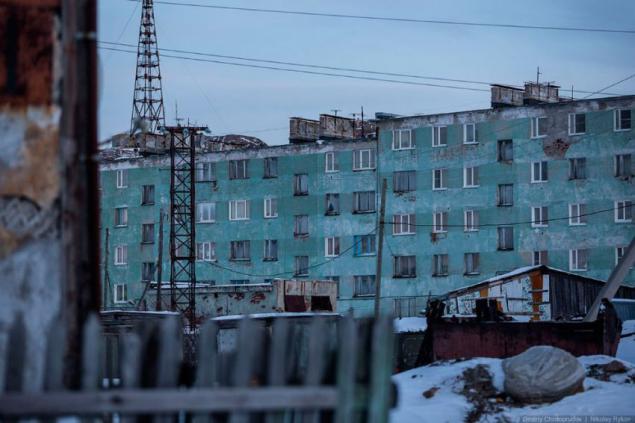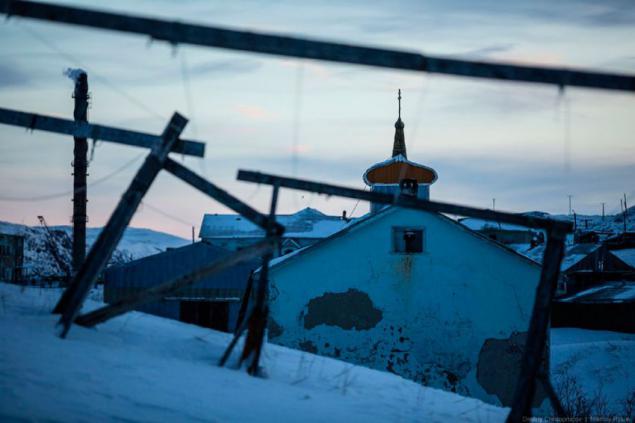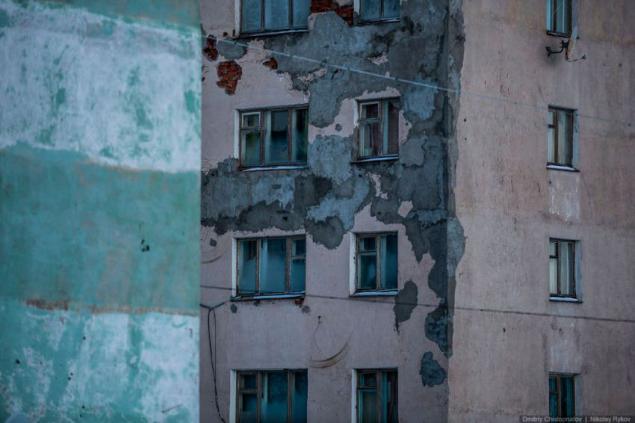 In Teriberke not as bad as it might seem at my photos. That is, everything is bad, but not so. I shot the most brutal, the most beauty and strength. But there are in the village and renovated buildings. With Chinese ventfasada, all right. Only a fool would take pictures of it?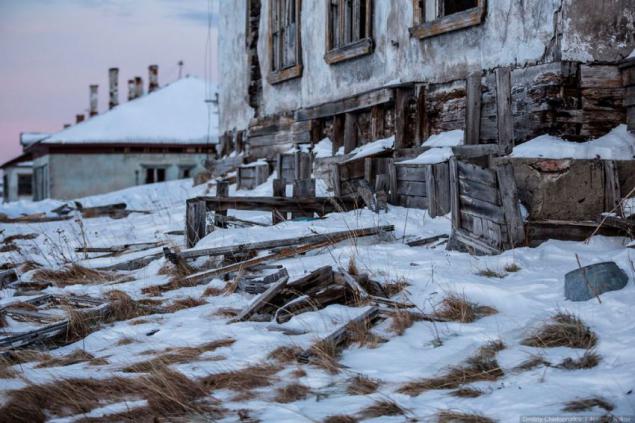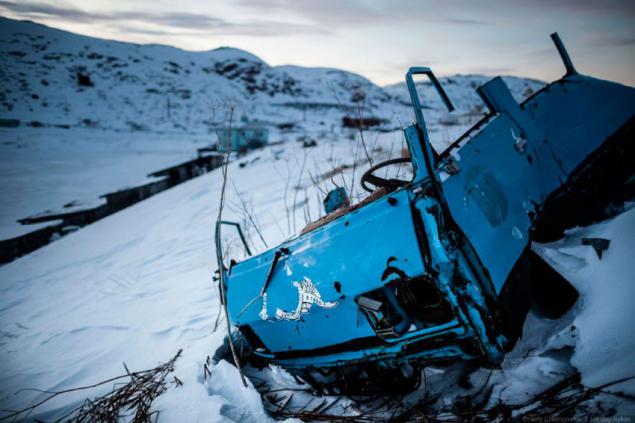 Here it is, a real Teriberka: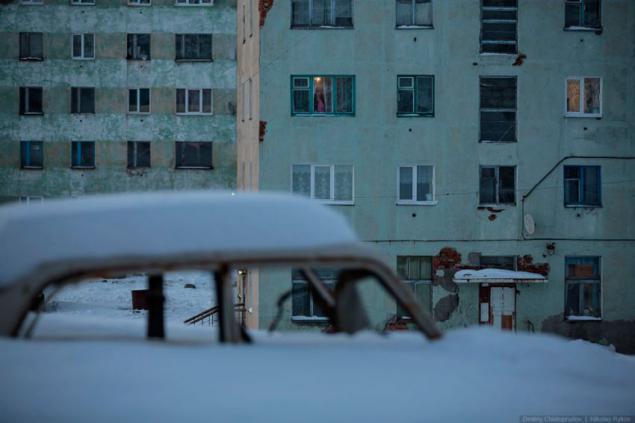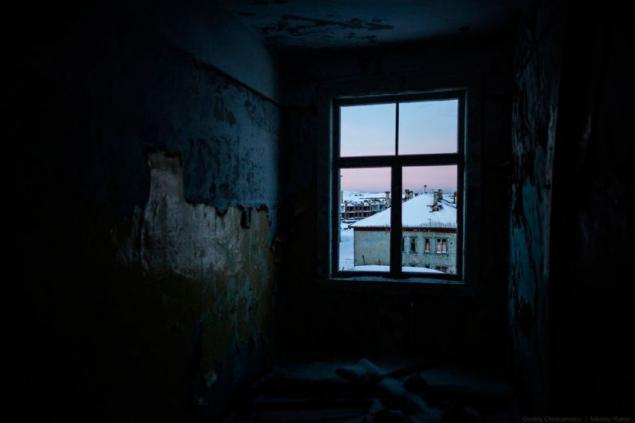 Rural Life: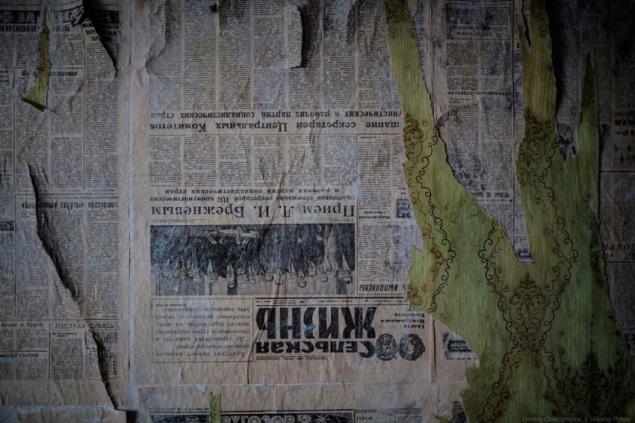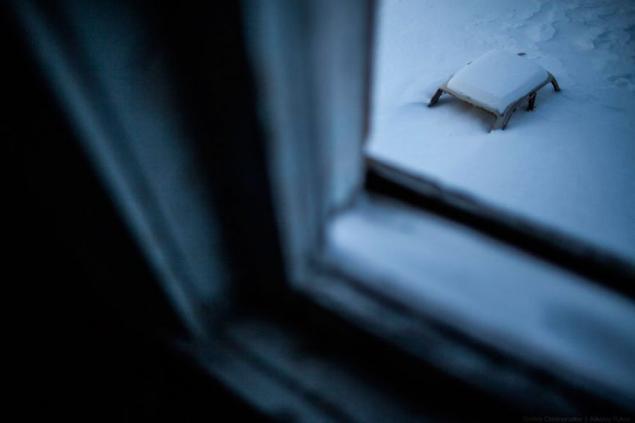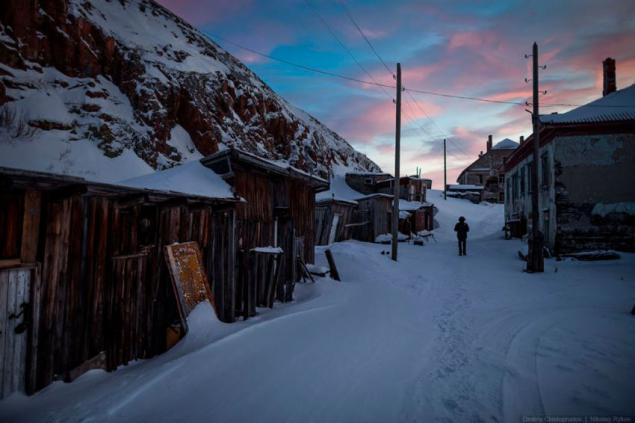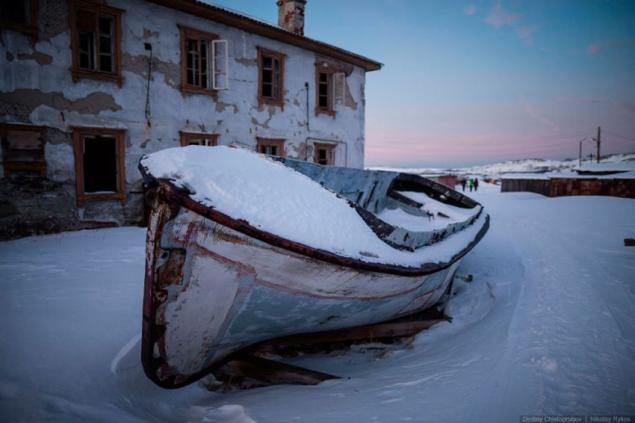 Fish factory and the port. Here works the main population Teriberki: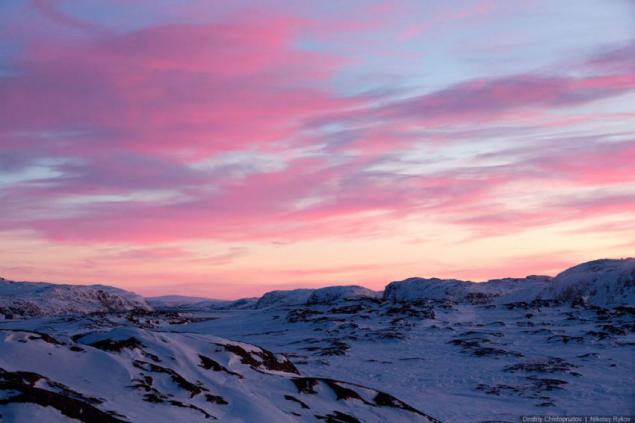 Teriberki population, according to the national census of 2010, is only 957 people. This figure decreases with each passing year.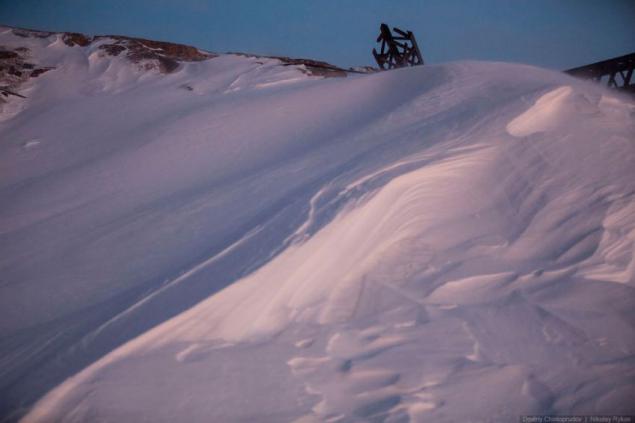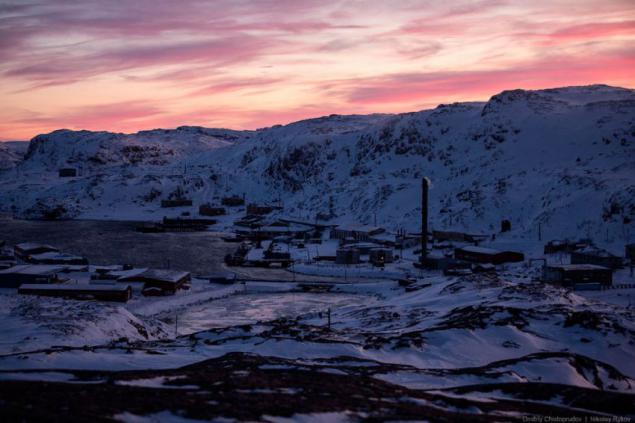 Finally zadubev on the hill, we went to the apartment cause the aurora. Cognac - not vodka, but the reception worked, and at night we again filmed demonic flashes of light.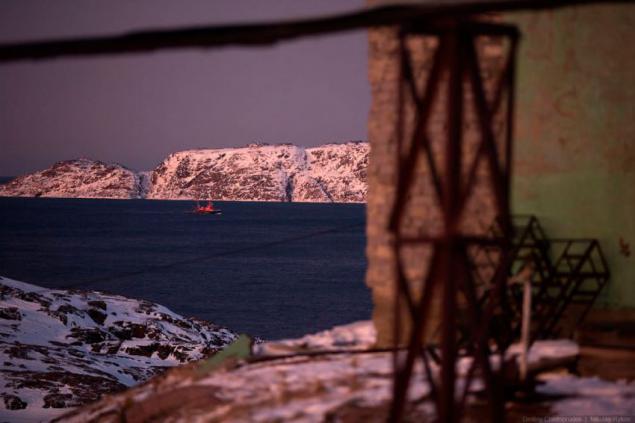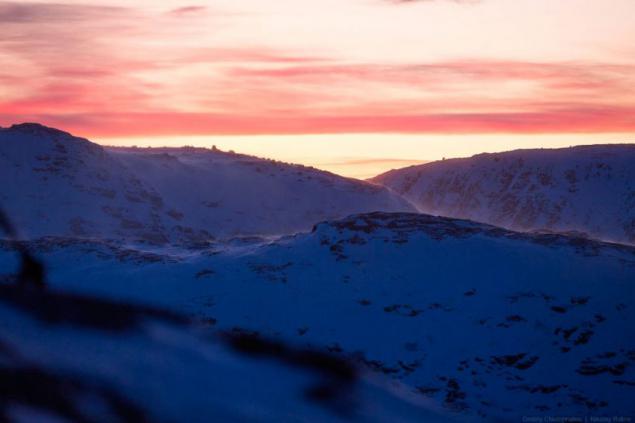 The next day we again went to the store to make it with you go for a walk to the sea.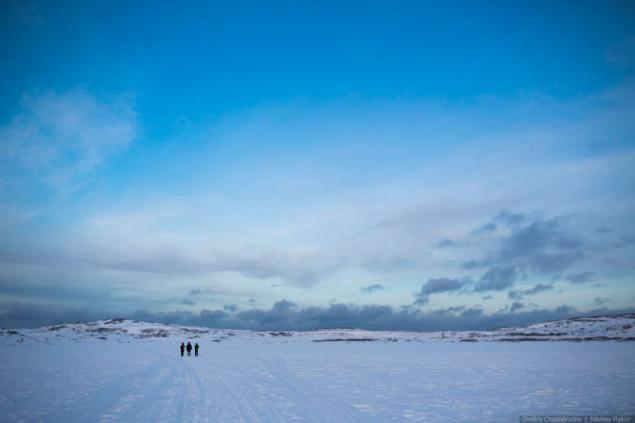 I crept closer to the water until it fell to his knees in the sea.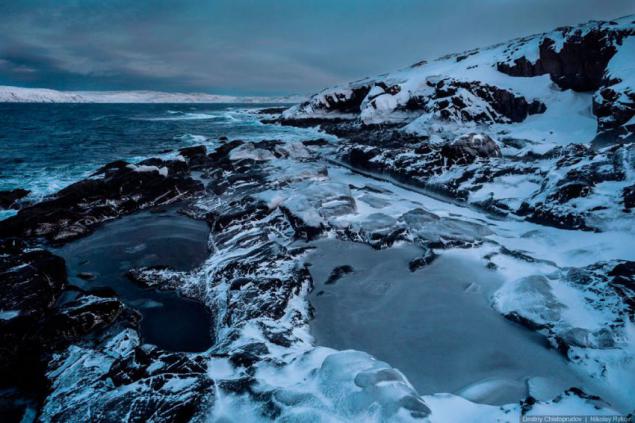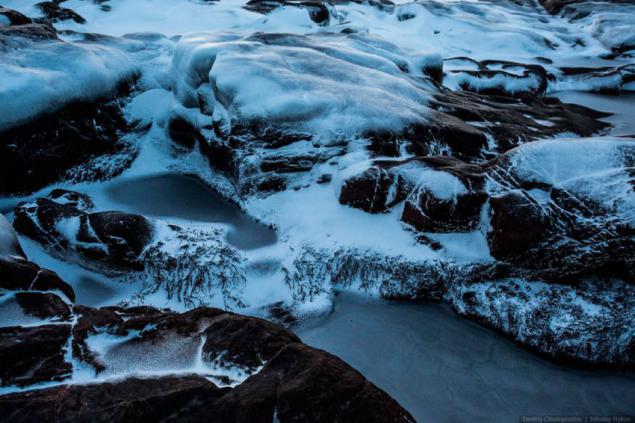 On the beach blew the same wrong wind that day back on the hill. It was blowing west wind. Siberian southeast, say the wrong still.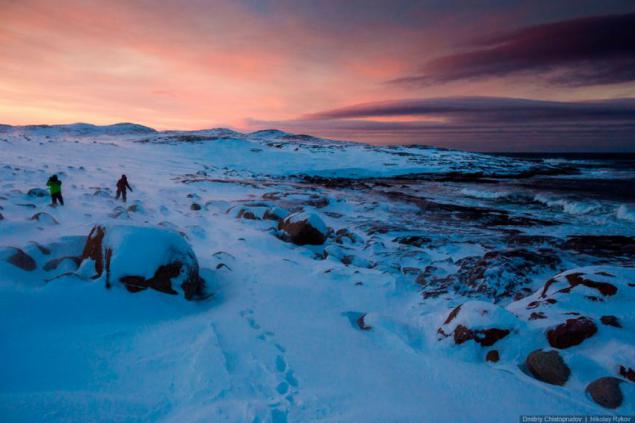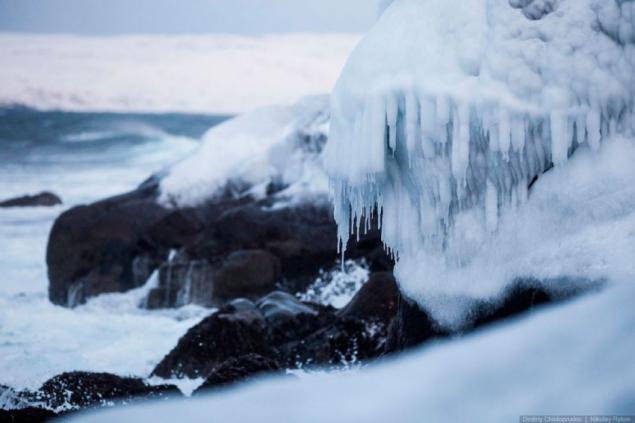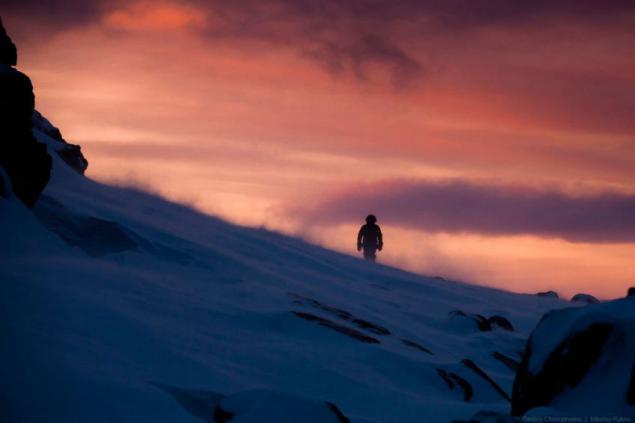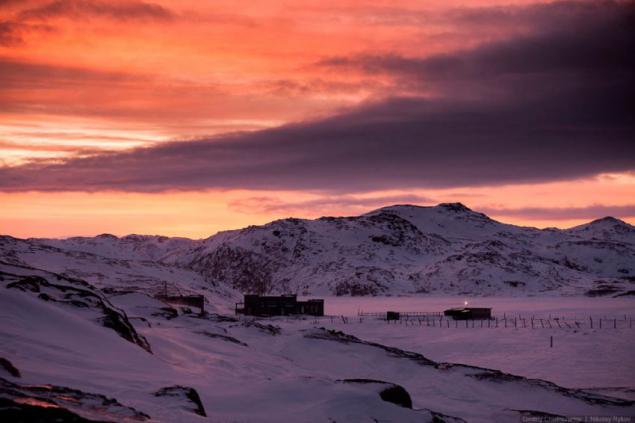 The old building of hydro-meteorological station "Teriberka" looks can be bad. Only one year no, but any bold group of divers it stops. House is always open for guests.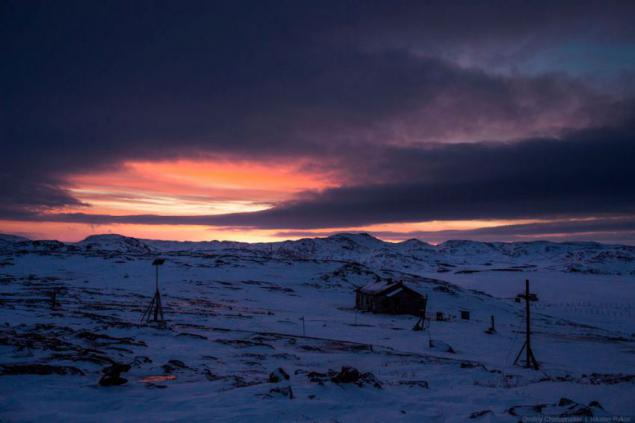 Yes, this is our approach. It Teriberka or life on the edge of the Earth.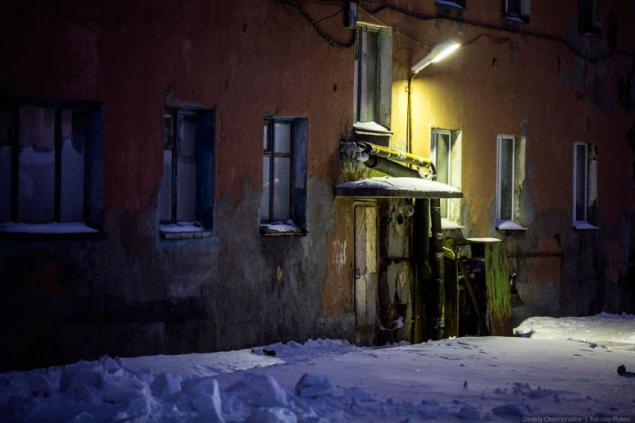 Source: chistoprudov.livejournal.com