Writes blogger Sergey Anashkevich:
In my childhood, thrillers and horror movies on TV did not show them instead of going Rustic hour or Rachmaninoff concert.
Perhaps that is why we are compensated for children this strange thirst for horror stories and horror stories.
Poems about the little boy - it was all the same humor. And alongside these verses were real "adult stories».
Especially during his stay at a summer camp or some departures of the class on a tour.
Remember how after a Pioneer turns off the light, began the history of the Black Hand, The Queen of Spades, or "real history" of the cemetery.
 - But a friend of mine ... - and all with a sinking heart began to listen to the narrator ...
Imagine my surprise when I accidentally found out that is was a collection of children's horror stories, published shortly after the collapse of the Soviet Union in 1991 under the editorship of children's writers Eduard Uspensky and Andrey Usachev.
35 scans
Cover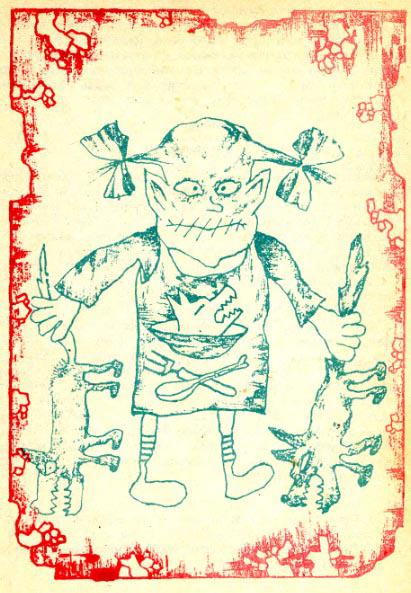 Many stories, psychedelic images and warning on the first page: "This book is designed for people with strong nerves - teachers, child psychologists, police officers ...»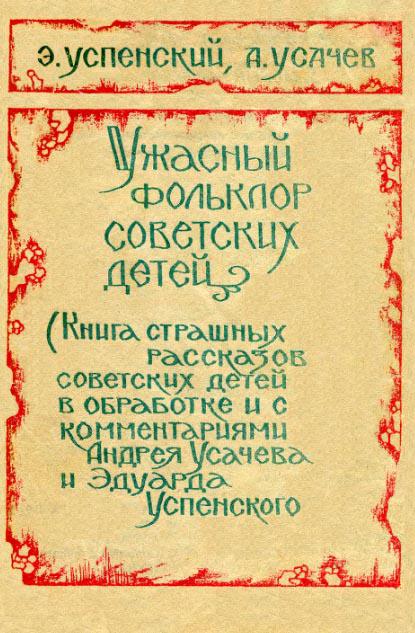 03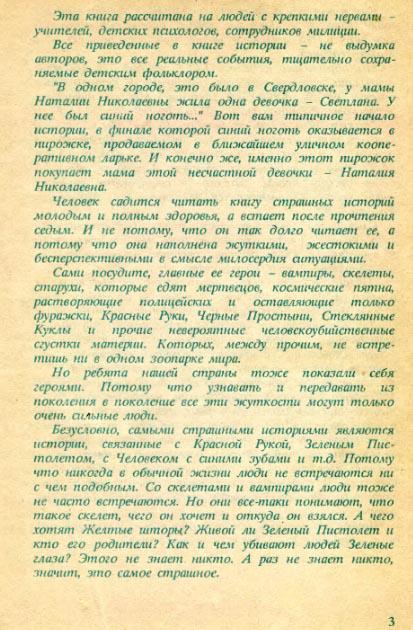 04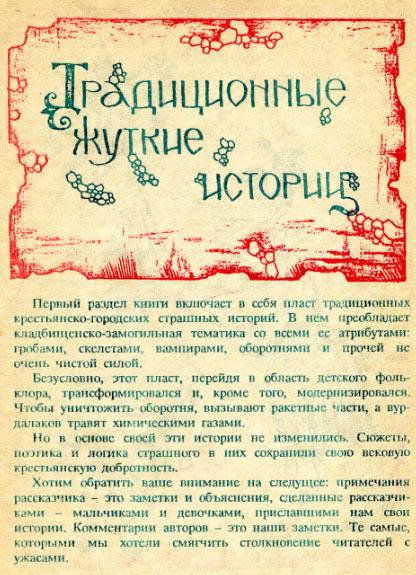 05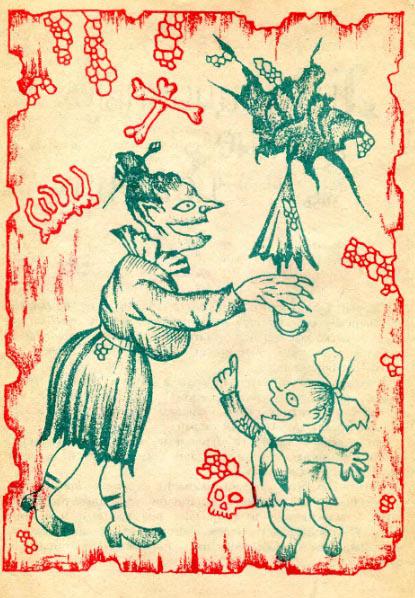 06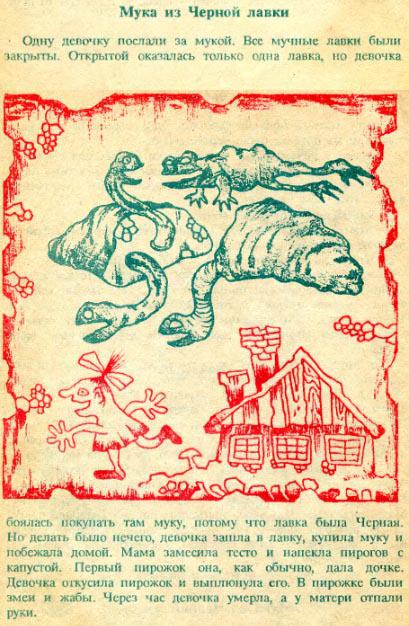 07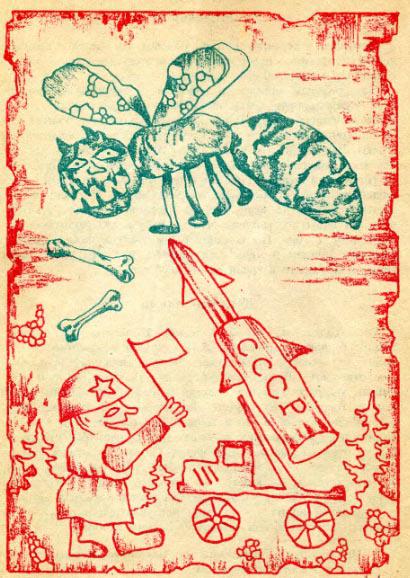 08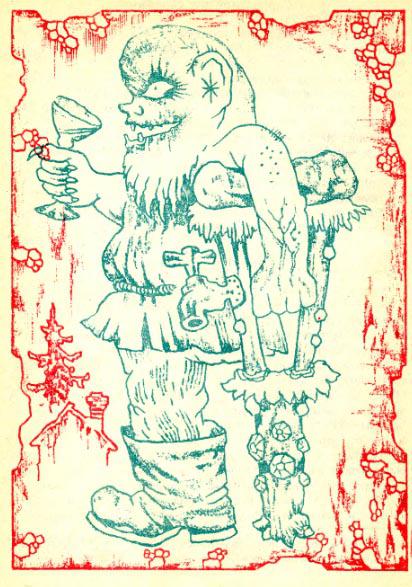 09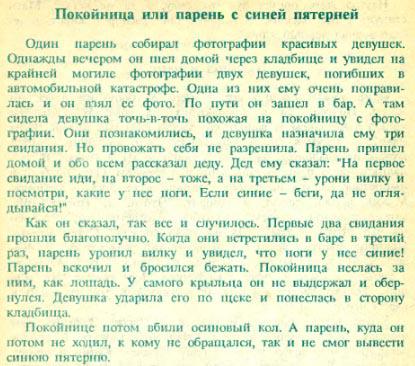 10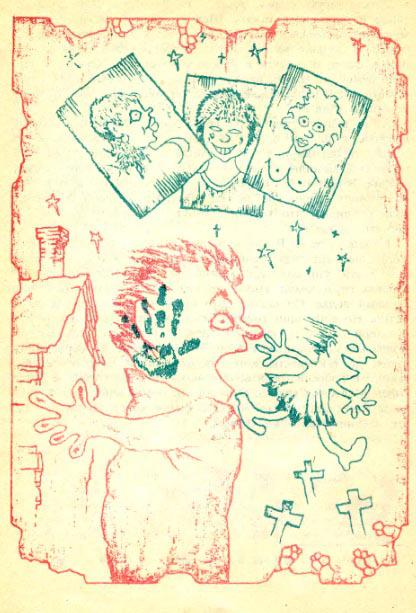 11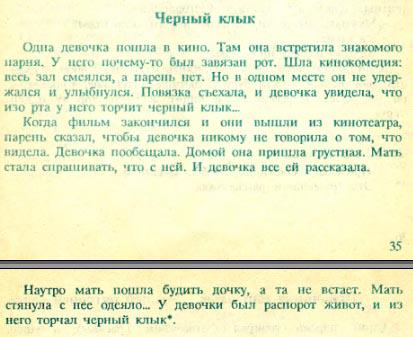 12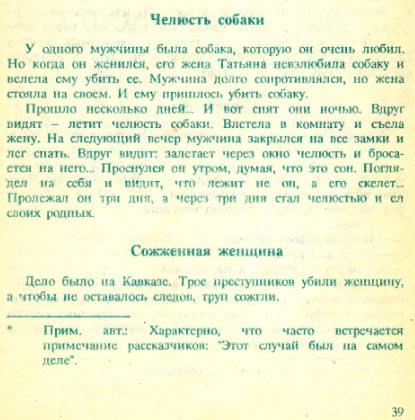 13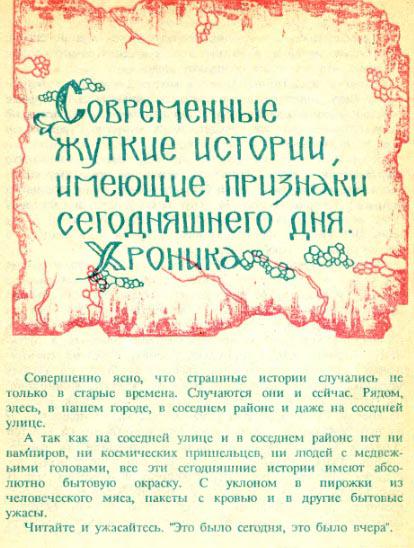 14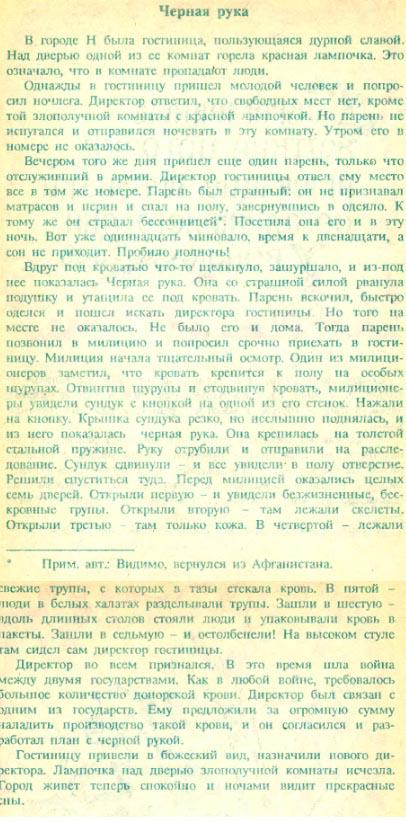 15
16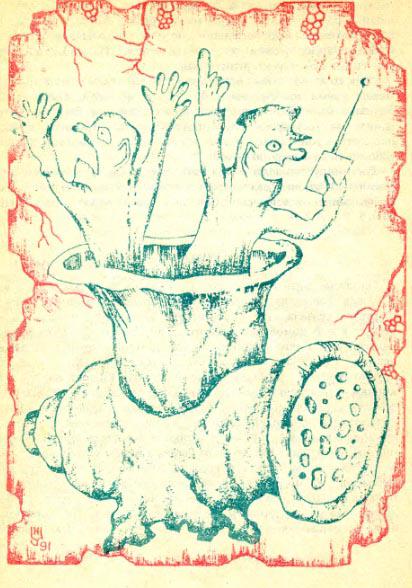 17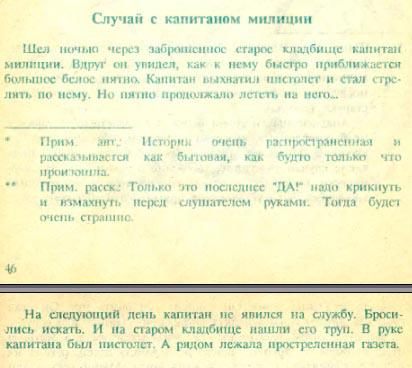 18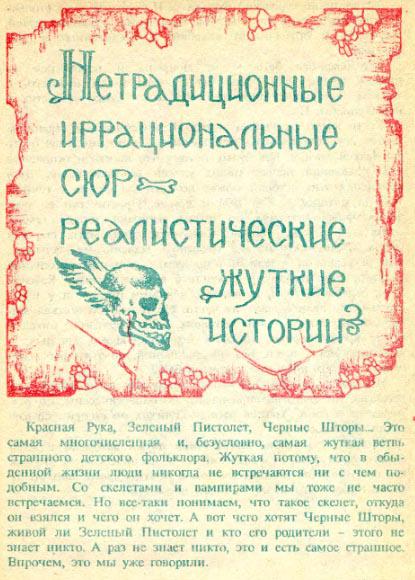 19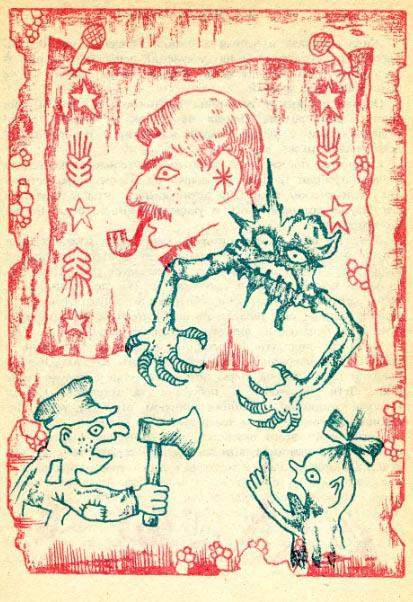 20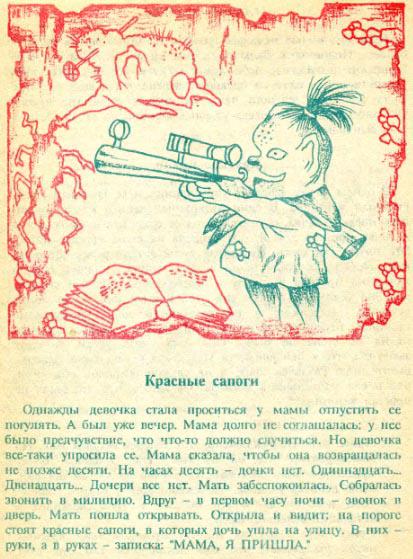 21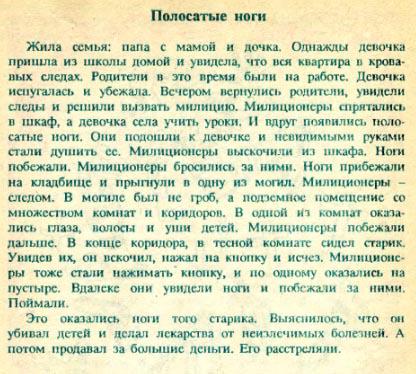 22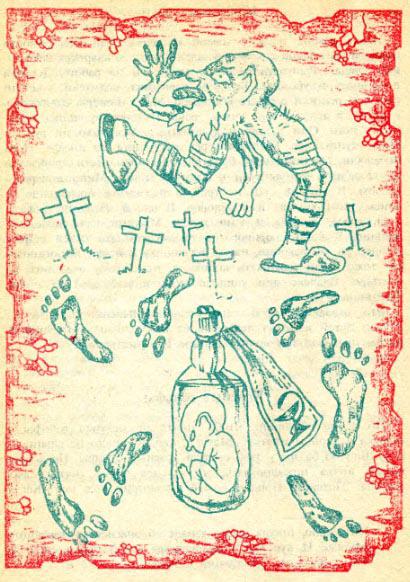 23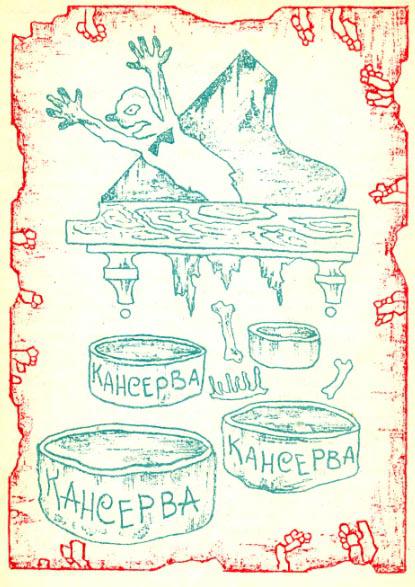 24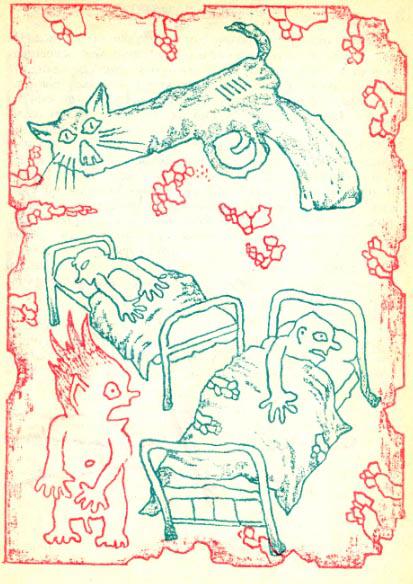 25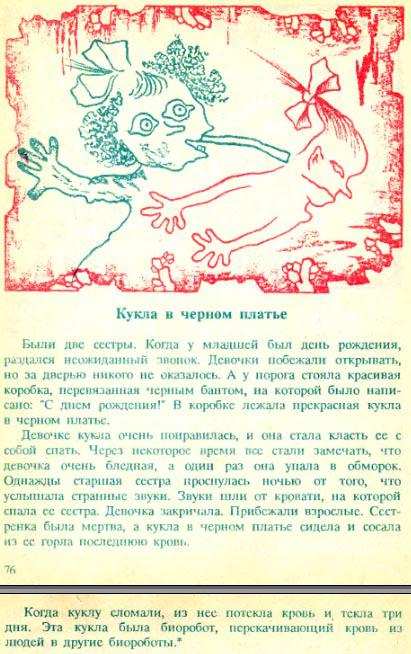 26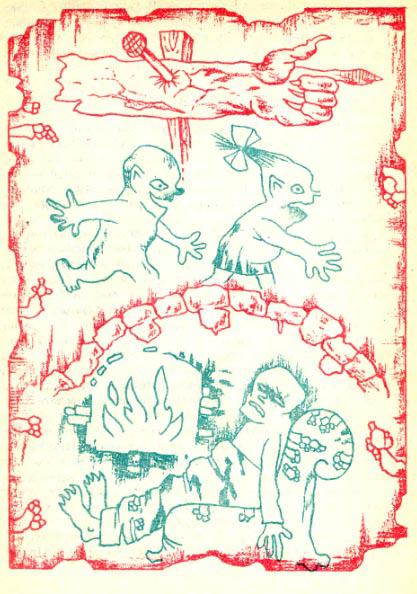 27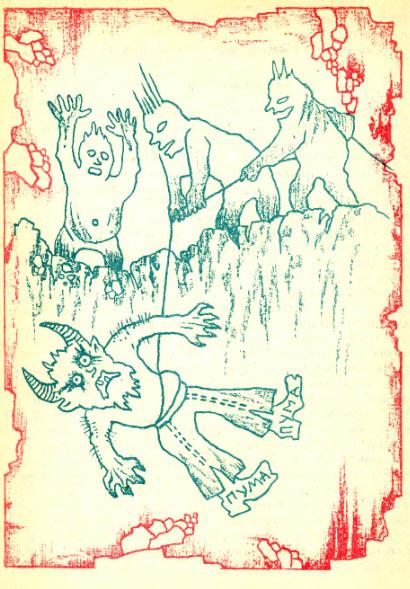 28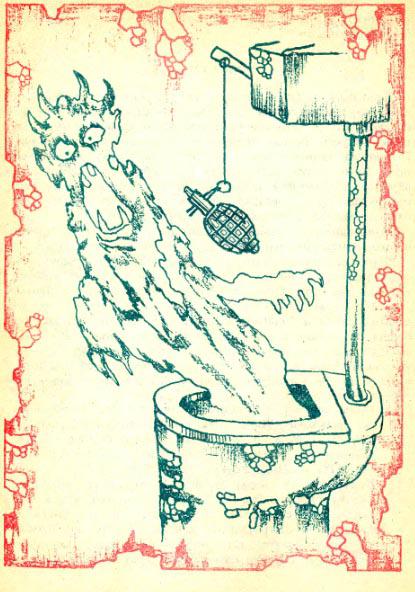 29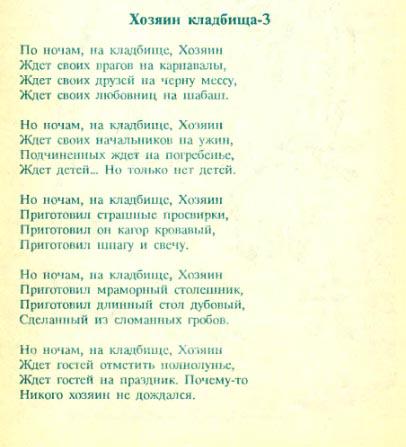 30
31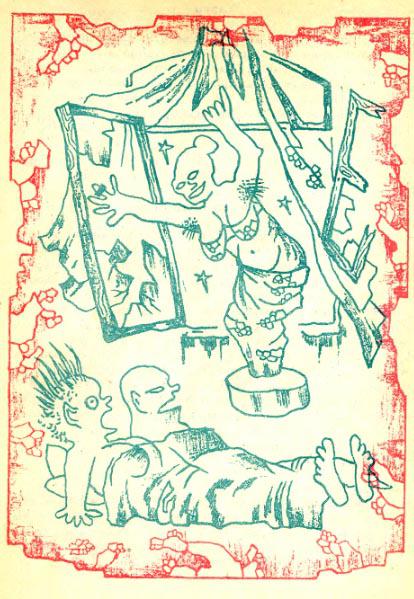 32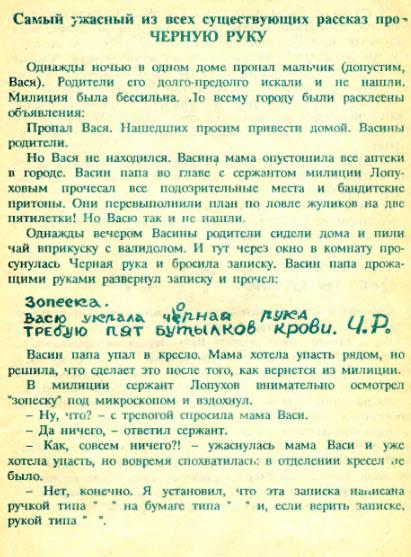 33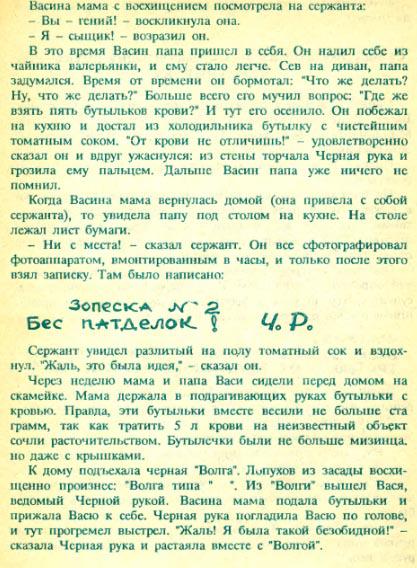 34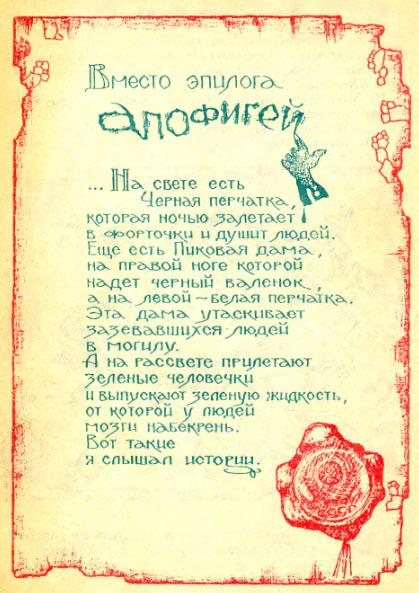 35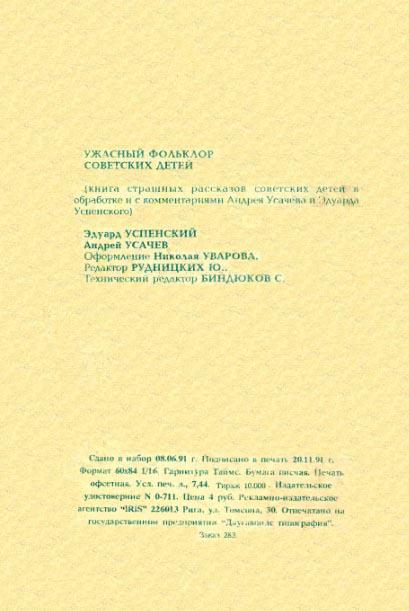 Source: