Brazilian Natasha Moraes de Andrade, decided to sell their hair.
Length hair girl is 1 meter 57 centimeters.
Natasha wants to get for their "treasure" 5, 5 thousand dollars.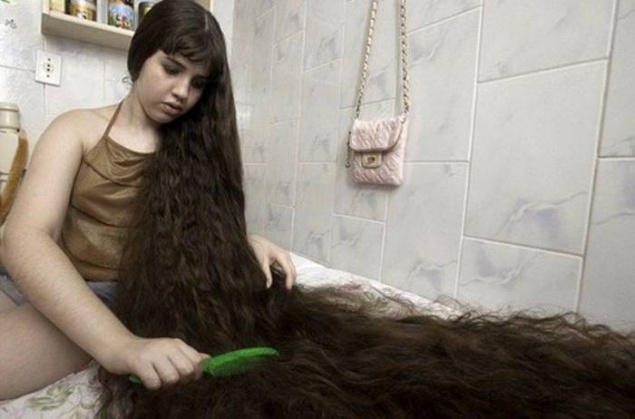 On the shampoo girl goes for four hours and a bottle of shampoo in a week.
Note Natasha's family lives in a poor neighborhood of Rio de Janeiro, so the proceeds from the sale of hair girl wants to invest in the repair of the family home.
Part with hair girl persuaded my mother, because this beauty has turned life into a continuous schoolgirl flour.
She has to wear her hair in his hand while walking.