Open utretsa news feed, and there seems to be ... at home began to issue a license to shoot neighbors. Oh, I hurried to the move!
"One person was killed and one was wounded. It was established that on the eve of late, as a result of conflict with its neighbors, which occurred at a house entrance, police used a legally registered traumatic pistol IZH-78-9TM, "- said in a statement.
The night before the First of the area near the house on Lenin Street 34 48-year-old colonel of police, deputy chief of the Forensic Center of the republican Interior Ministry, during the conflict with its neighbors, he made a comment about their noisy behavior, opened fire from a traumatic gun, - said an employee Press Center.
Later posts tone changed. The Interior Ministry reported that a policeman heard the noise and swearing in the hallway, left the apartment. There he saw the two neighbors, citizens of Azerbaijan, find out the relationship in a raised voice. "This remark did not stop them, and only added aggression, but in relation to the employee. There was a verbal altercation, during which the tenants attacked the police. Taking a traumatic gun, a police officer shot at the attackers. "
Official website of the Investigative Committee of the Russian Federation
www.sledcom.ru/news/291903.html
Edited according to the latest in-Foy. I hope that Colonel (!!!) forensic center has a good reason to do it this way ...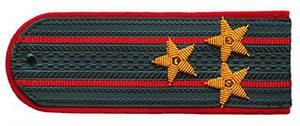 Source: