A long time ago a friend bought WV Passat. Established acoustics removed and put some cool. And removed from the speakers did not know what to do. They were custom-sized non-standard fasteners. And I was just about to put himself in the music machine. Out of it in the hands of speakers, remembering that his hands still rising from the shoulders, I figured that I could use them. A man said - man did! Suffered!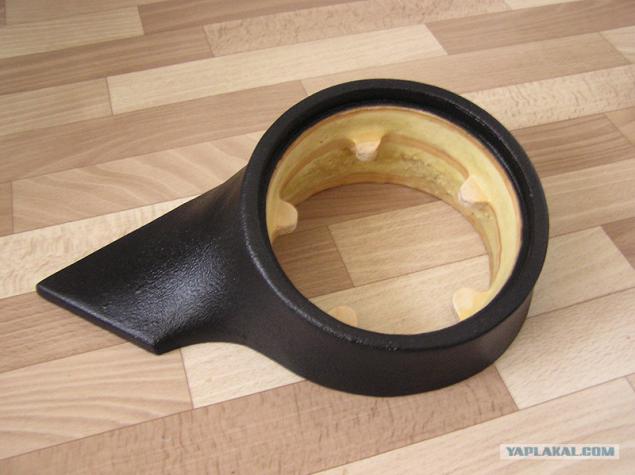 Speakers were seems 17th diameter. Machine dvenashka. In the regular places for acoustics are not put. Everything that was sold on the market do not fit the diameter or on the fixture. It was decided to make the podium. Side pocket on the door decided to leave, as nicely beat it would not turn out. The podium was going to be a continuation of the pocket and look to it as a whole.
To start drawing.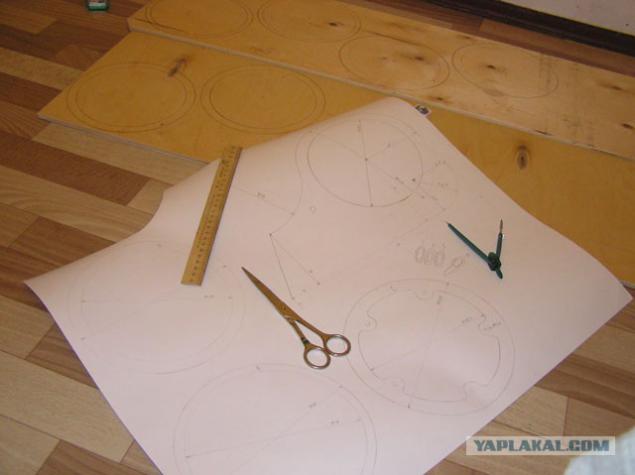 The material was chosen plywood (not 16 mm, then 18 - can not remember).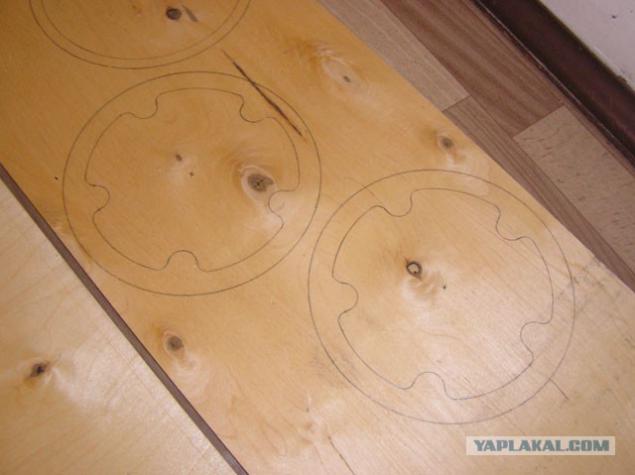 Jigsaw - one of those tools that makes me real pleasure while working! The man who invented it, many thanks!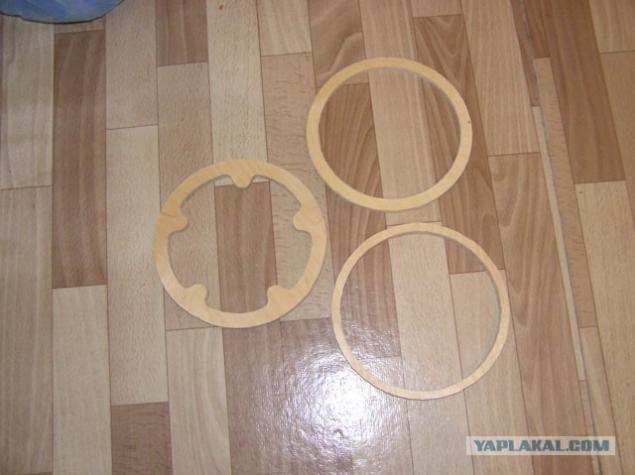 So we cut out the details, now they need to seal. I calculated the angle at which the speakers should stand for what they did not play at his feet. Some parts countersigned screws, some nails, but in any case necessarily epoxy sizing. Vibration knows his stuff, and it should be considered.