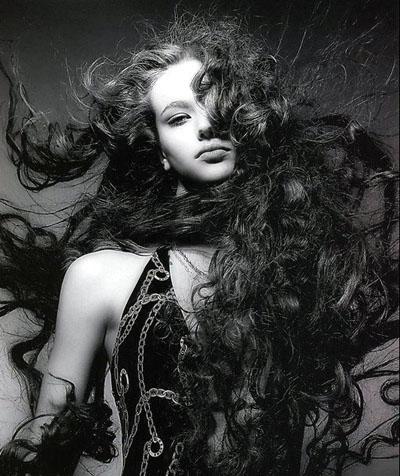 The fate of sometimes very strange, yesterday you were an unknown girl, and now the whole world knows you, your photos are full of the best covers of fashion magazines. Only if it can make a man happy?
Everyone has their own understanding of happiness, some reaching great heights in business or on the podium, realize that were not there, but someone at the same time, completely disillusioned with life, also brings with her bills. This requires a kind of determination, but in the first place - it is an escape from himself. Apparently, Ruslana Korshunova, the model for three years conquered the world's catwalks went into the living dead end. In 2005, an obscure girl from Kazakhstan was the opening of the New York Fashion Week with this began its meteoric rise. One year later, her photographs have been on the covers of such renowned publications as DKNY, Christian Dior, Moschino, Nina Ricci, French Elle and Russian Vogue.
And last weekend the girl was gone, it is not known what prompted prosperous model to step into the abyss from the window of his apartment. 9th floor provided a rapid and fatal fall, the apartment in Manhattan is desolate, and the world's catwalks lost one of the brightest stars. Fond memory ...