Roll up this morning in Kiev but in the Belgorod to relatives.
It will be more than 150 photos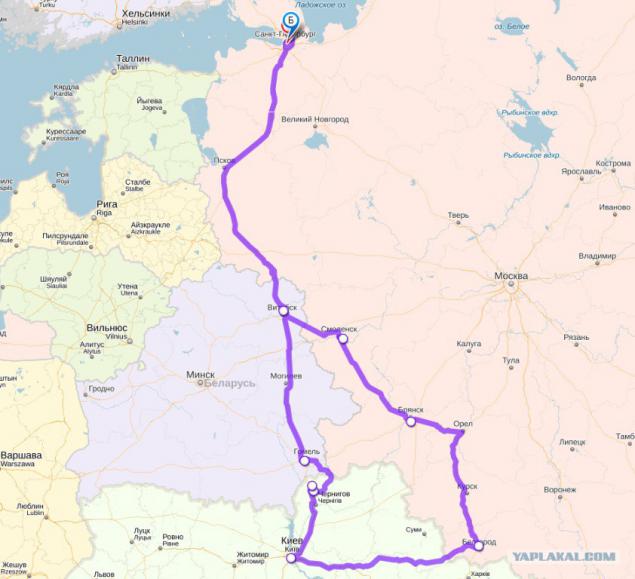 A month later, I dug-in Photos: out any check on the places of military glory.
Here I share impressions ...
Immediately apologize for the poor quality of the photos ... normal fotik went with friends in Thailand.
For a long time was going to report now finally resolved.
For the impatient video first all-UPB Kiev trip! picked up a few armor, season, overinflated tire is sensitive to burn less gasoline moved to Kiev highway.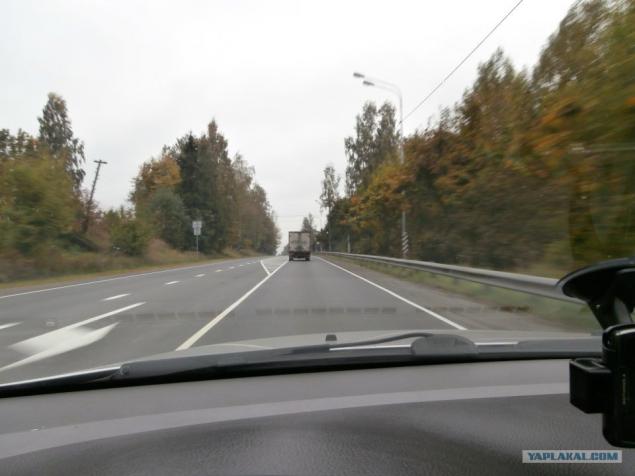 The road itself is quite good. In some places there have been renovations but overall everything is OK.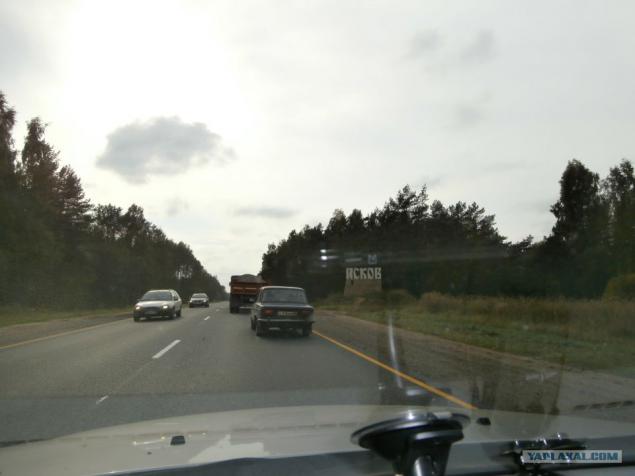 In some places, the fields there were some white barrel or something similar to them.
If someone can use these will be grateful!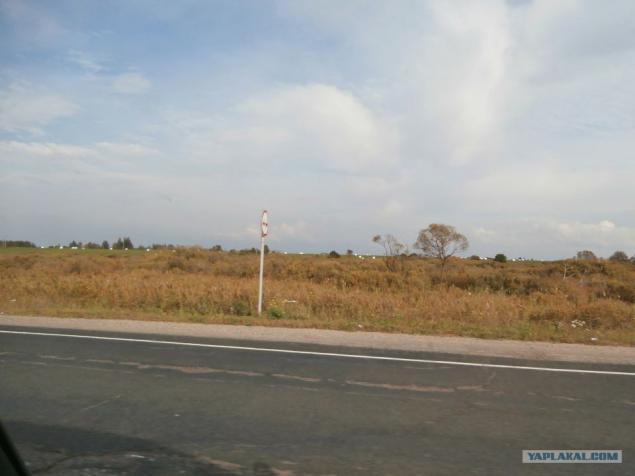 In general, the road from St. Petersburg to -Kiev took about 16 hours.
In the middle of the road I did stop for the night in the Belarusian town do not remember. It was dark.
Accommodations cost about 1,200 rubles.
I want to give good advice to those who are going there and going to spend the money - or pay with the card in exchange or buy Belarusian rubles.
If you pay the Russian ruble exchange rate is always quite unfavorable.
Here are photos of rooms at the motel.
Immediately navёl "comfort" in the center of the frame.
facilities on the floor. Restaurant downstairs.
In general, very well!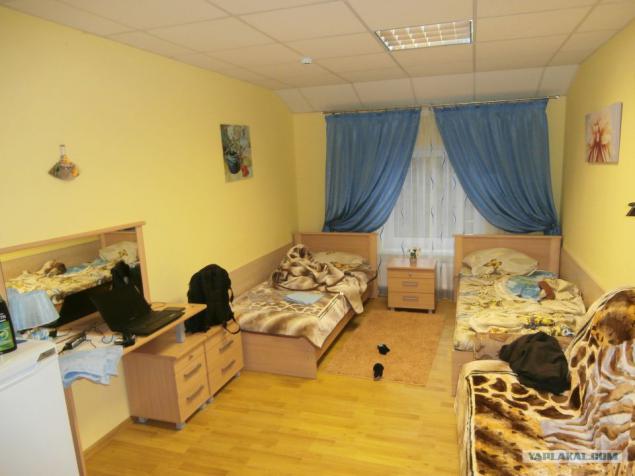 In the morning, the weather was horrible and the speed of movement is much diminished. But little rain posmyvalo with windshield and bumper nailed mosquitoes, even layer covering all LCP.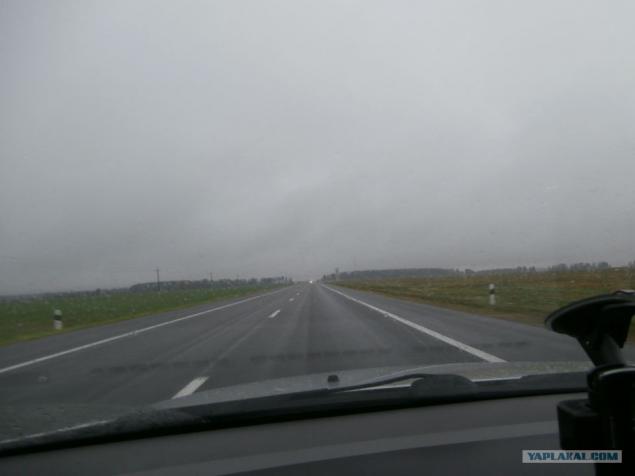 After the turning on Byhov was stopped by the local traffic police crew.
When I saw them I remembered that did not make a green card. I had to go in and execute Byhov Belarusian insurance there. For a fine of $ 200.
So, do not forget that leaving to issue a green card.
By the way for the "valiant crew" is a good cafe where I ate soup and fucking potato pancakes with sour cream.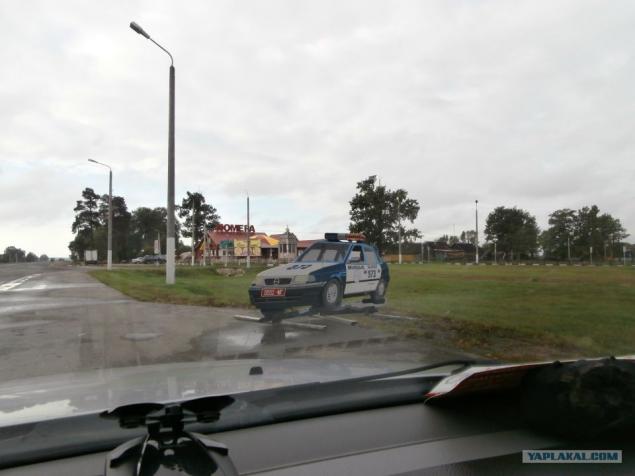 The typical "village", surprisingly everything including my speed dropped dramatically and vomiting at most 70. In Belarus, the excess of 10 km \ hour is punishable.
By the way this also contributes to excellent markings and signs are always installed.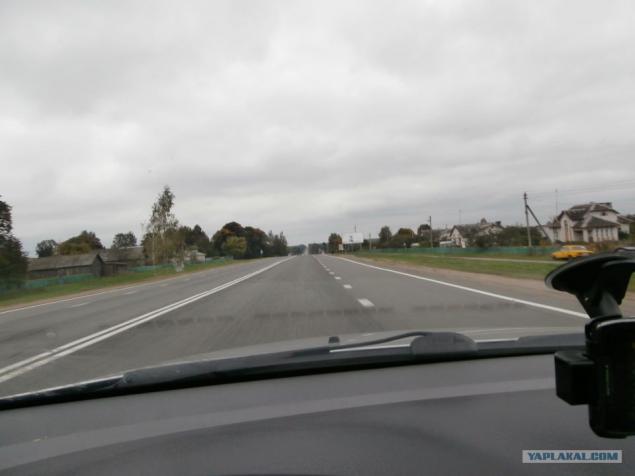 In general, the road on Belarus is excellent! Even better than in Russia. The ride is a pleasure!
This is a typical country section of the route: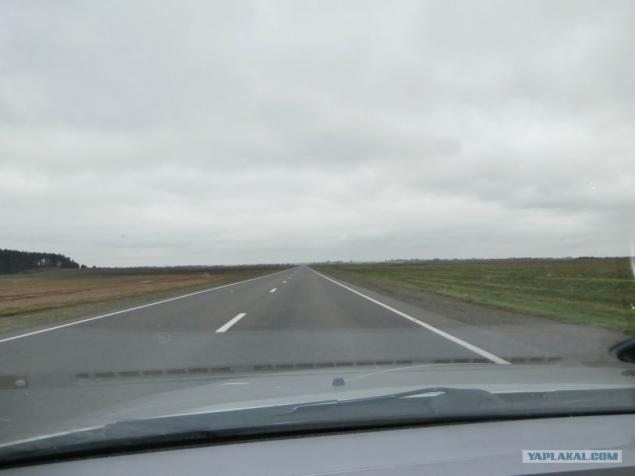 On arrival in Kiev stopped her sister. Crush liter horse ...
On the trail. Day Kiev heavenly office presented an unpleasant surprise, and we were sitting at home all day. Only in the evening could get a ride.
Here's a handsome man caught at a gas station.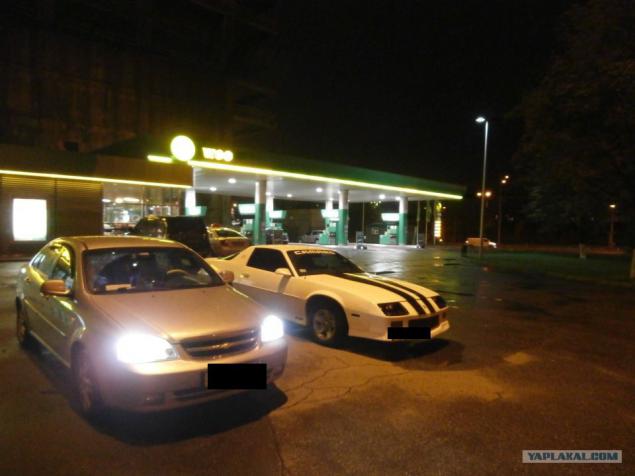 Unfortunately at the moment we arrived at the abbey, and decided to make the photos, the lighting turned off.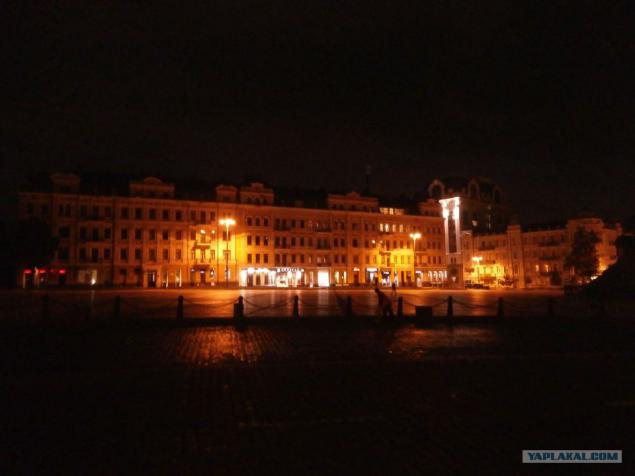 This campy hotel has a panoramic restaurant, there, young people often make offerings to the ladies.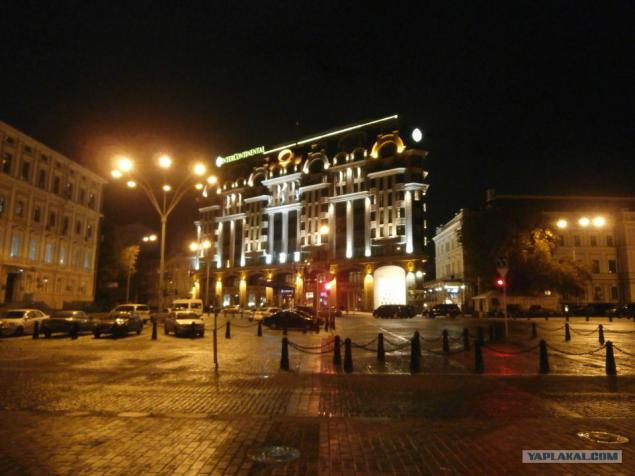 The next morning, we were lucky with the weather and we decided to get breakfast.
It seems institution called "Varenichnaya Katyusha».
We brought the original litter in the form of a sheet on which were puzzles, crossword puzzles, coloring books, several golf-tac-toe.
The original idea. Wait for the order was not boring.
The kitchen itself is quite personal. Prices quite a St. Petersburg.
We ordered a portion of a crayfish.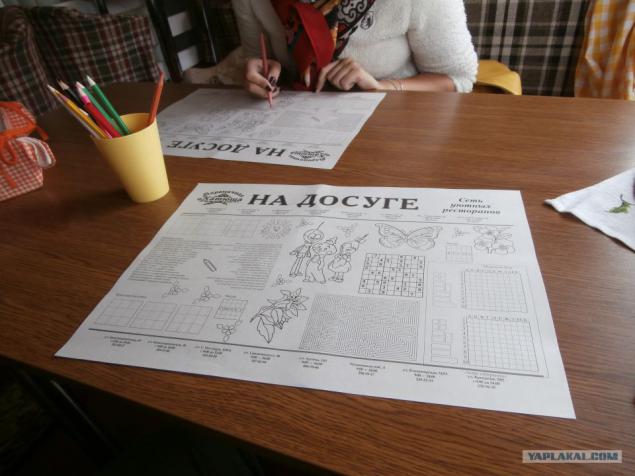 Restaurant is opposite the Kiev Opera.
By the way on the sidewalk to park in Kiev - a norm.
Given the narrowness of the local streets is perhaps the only solution.
In places paid parking always tusyat "Parking equipment».
Money in hand gave. Basically I paid in parking meters.
The system is quite inconvenient.
Parkueshsya first, then looking parkomat, dress, go back to the car and under the window to place a check, and then go about their business.
The next day I did not return to the car just in time-out valet parking submits the check. Incidentally paid parking places are marked blue markings. Be careful.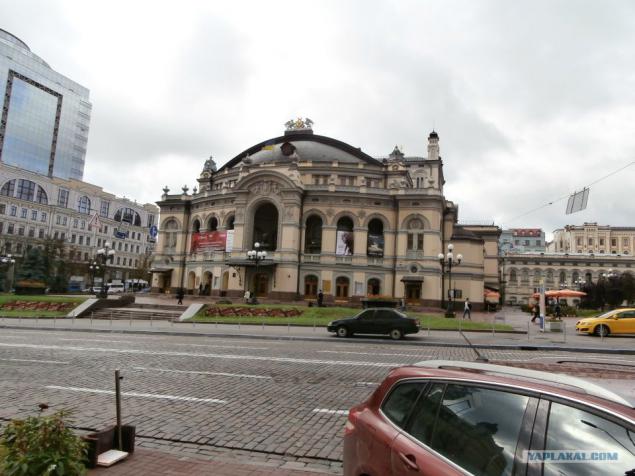 Then sister took me to walk in some park, whose name I do not remember.
shop with a blanket and pillow looks like the real thing.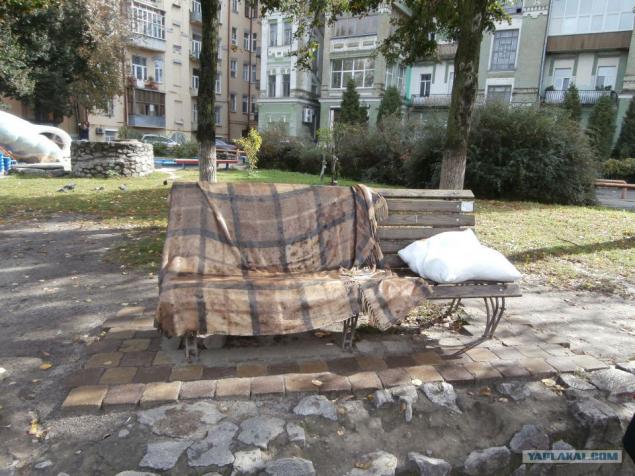 Most of the sculptures are made of cement and covered with mosaics.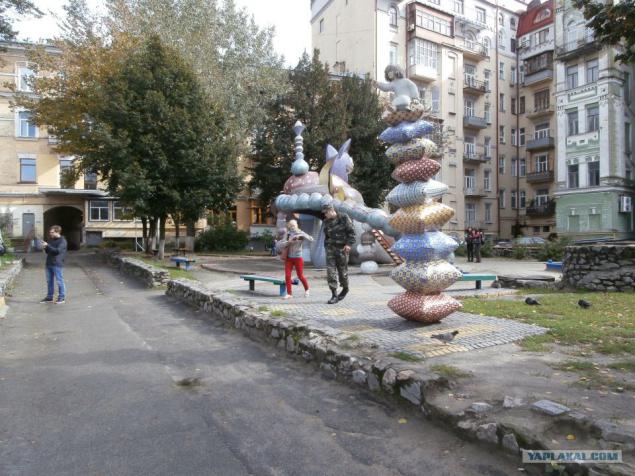 Cheshire Cat!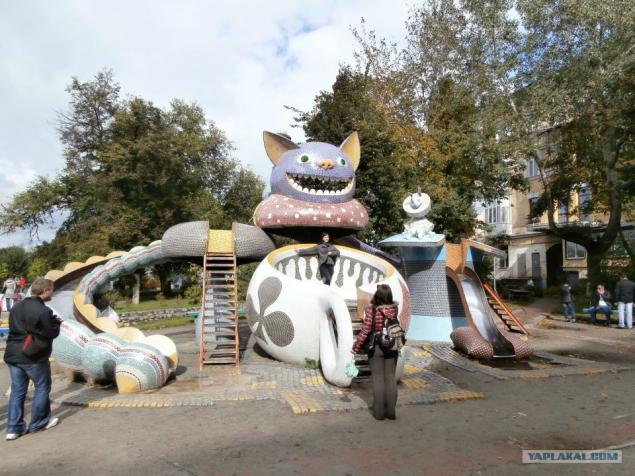 Know-how. So Makar you can put a wall in the bathroom. Maybe I'll do that. Someday.
Tile Kote!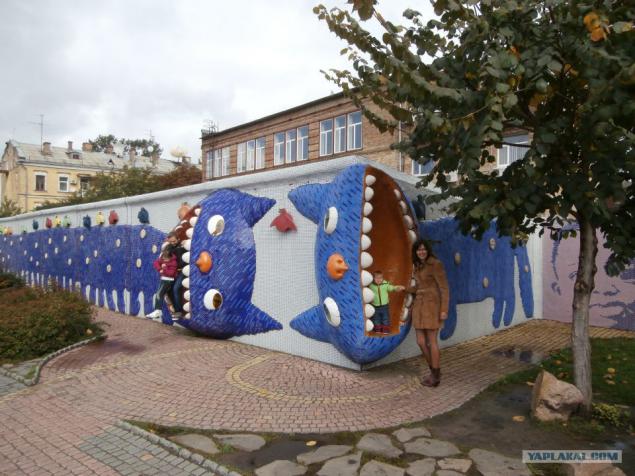 Incomprehensible elephant bun.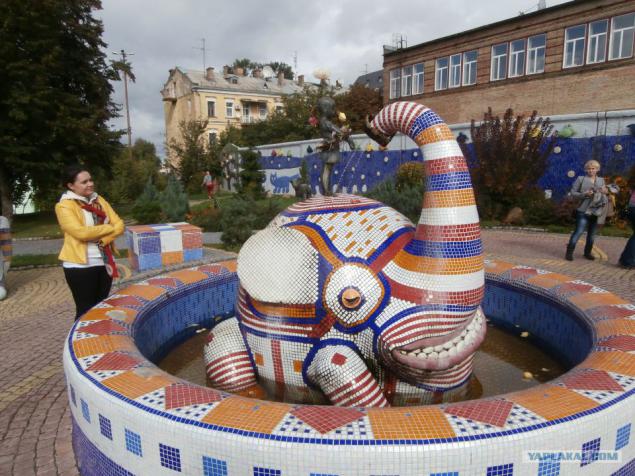 Apparently buddy drug foxes.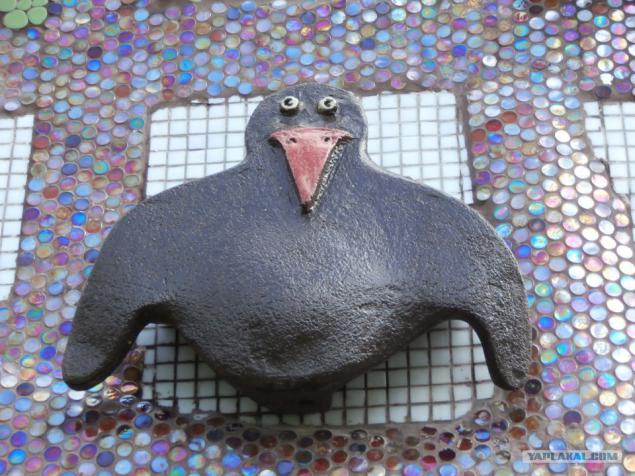 After every 50 meters around the park are heels with a coffee machine.
Apparently a thriving business in Kiev.
We have no such.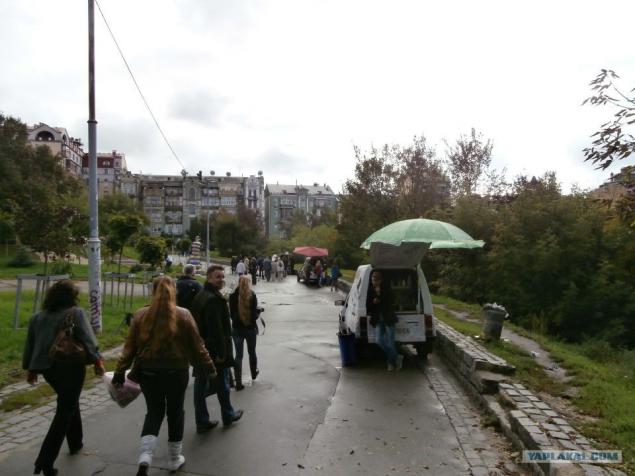 That's not what you think.!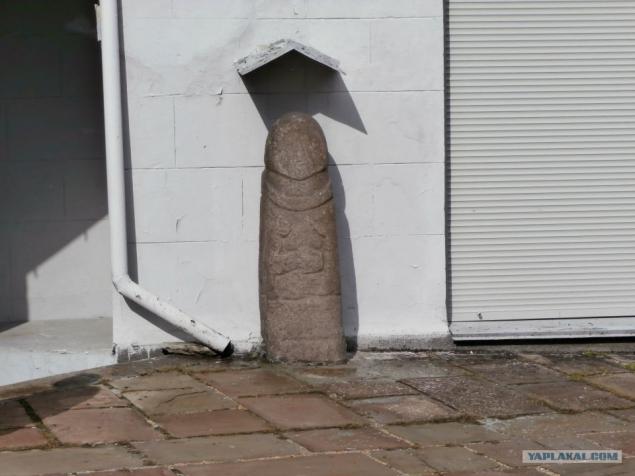 Stone women at the museum, whose name I forgot.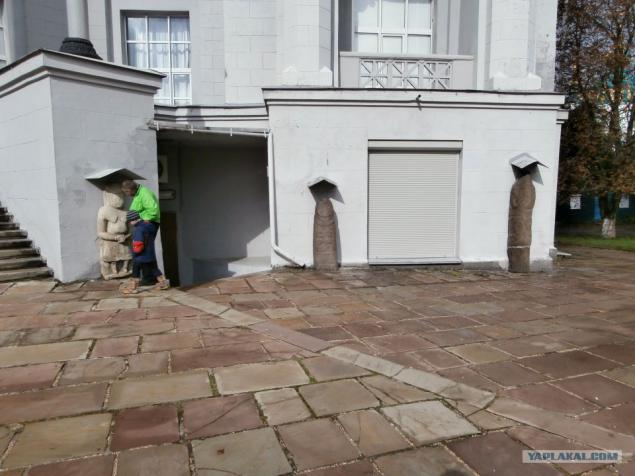 A little prince!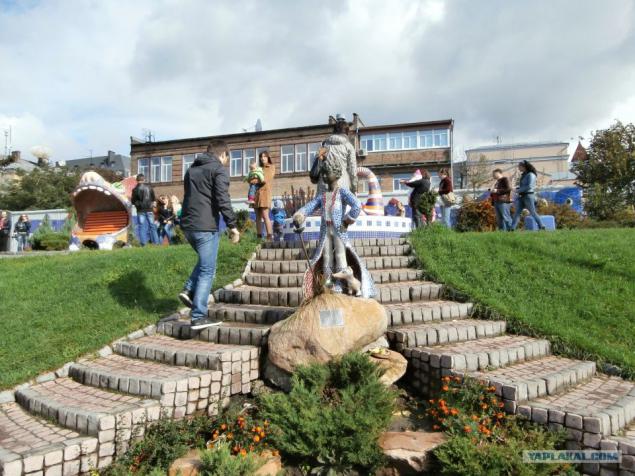 And there is probably good to live!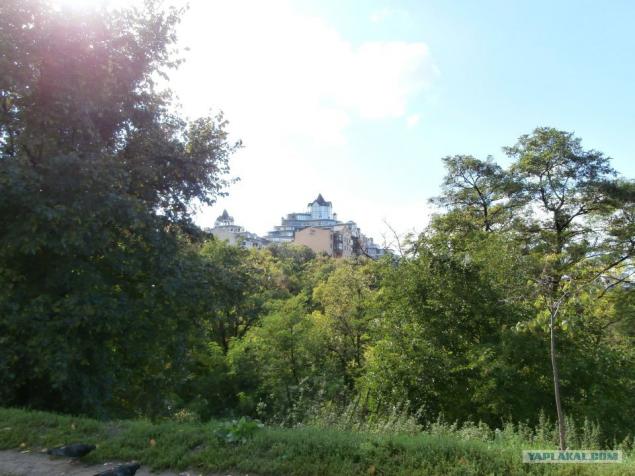 Well, of course not welcome!
There really cleared up and we went to a nearby park.
Incidentally Kiev city where sooo many trees.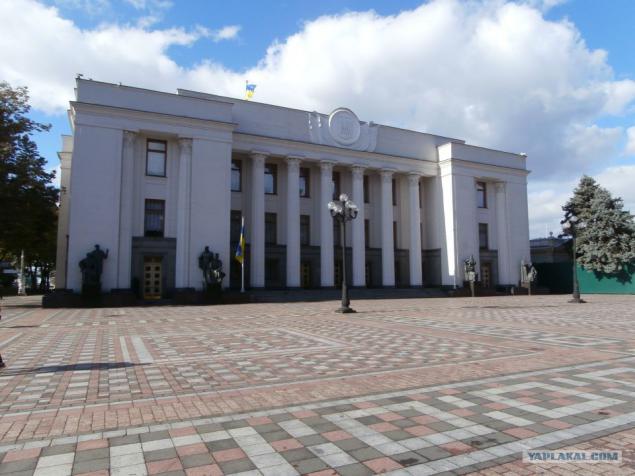 The park is beautiful, but the place was renovated.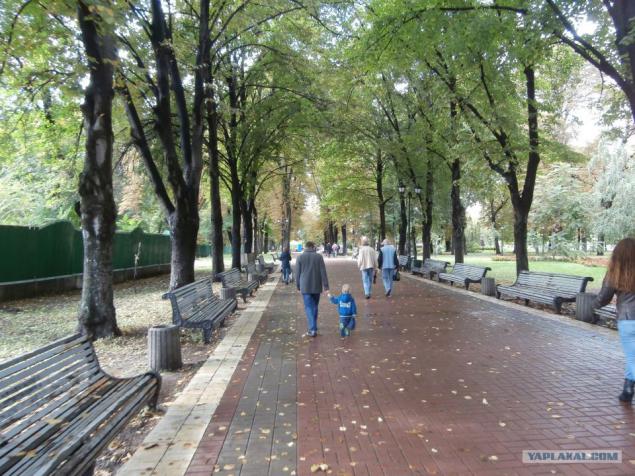 View from the hill!
We got to the park bridge construction Paton.
The bridge is located at high altitude and below the roadway.
Sister sikanula and I did not go with me.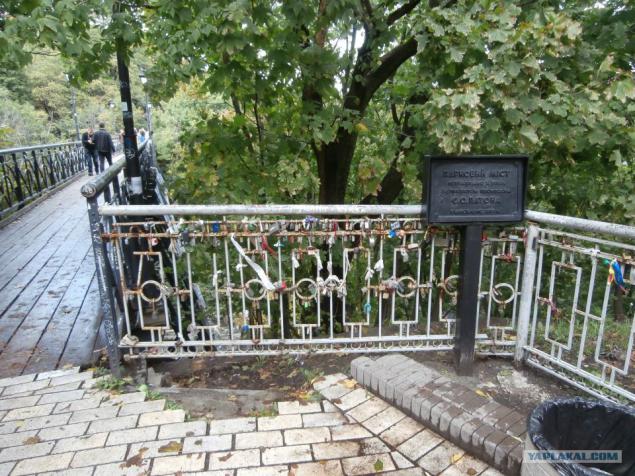 Top view
Naturally the design of the bridge covered with an even layer of love letters, dates, names, snaps. Right in front of me a young couple nail polish wrote their names on the railing.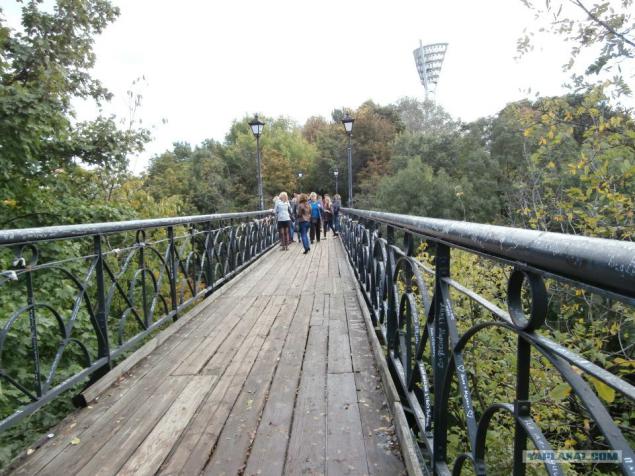 Especially the lovers crazy down there and write their scribbles under the bridge.
They say one out of luck and he became a victim of his love!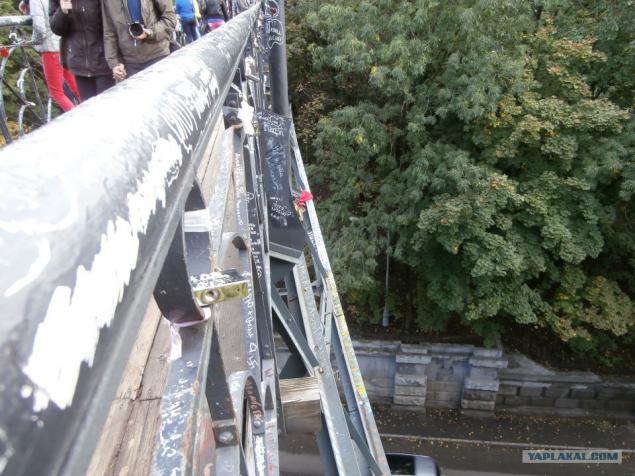 Khreshchatyk weekend turns into a pedestrian zone. Road traffic is blocked and all the walking solemnly!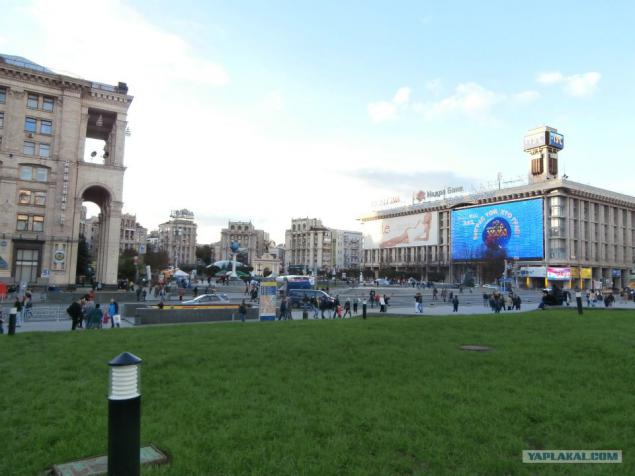 Beauty!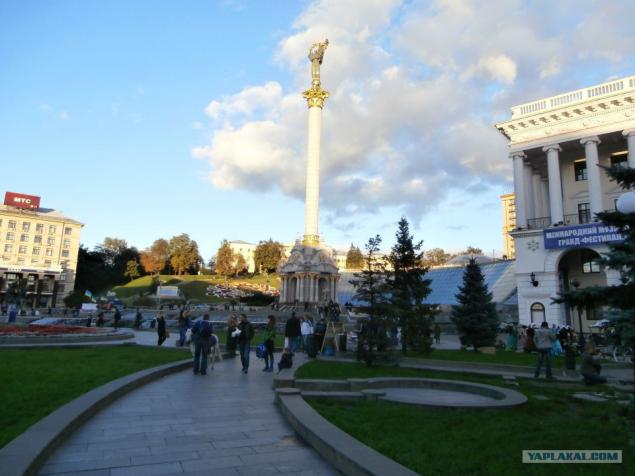 And it seems the biggest flower clock in Europe!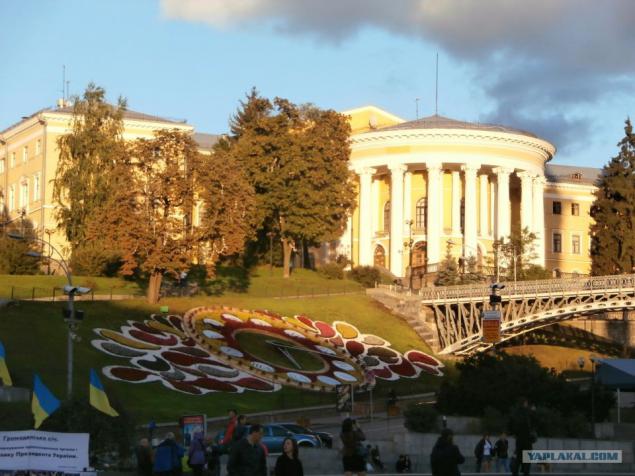 Hotel Salute.
The idea of ​​designers she had to rotate around its axis.
But somewhere nakosyachili zavraschat and it failed.
So worth it.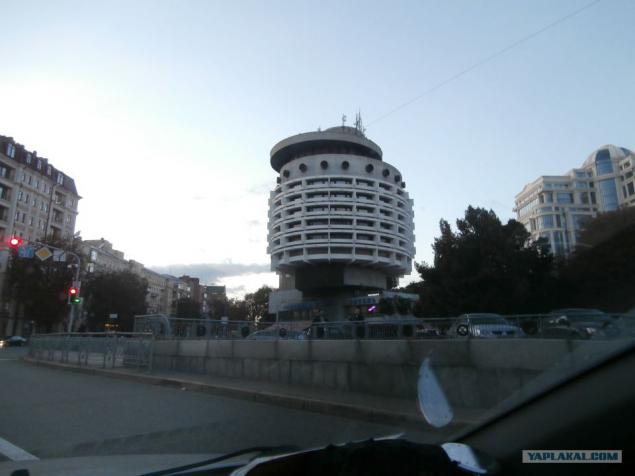 On the trail. day I accidentally saw Kiev Motherland on the way home.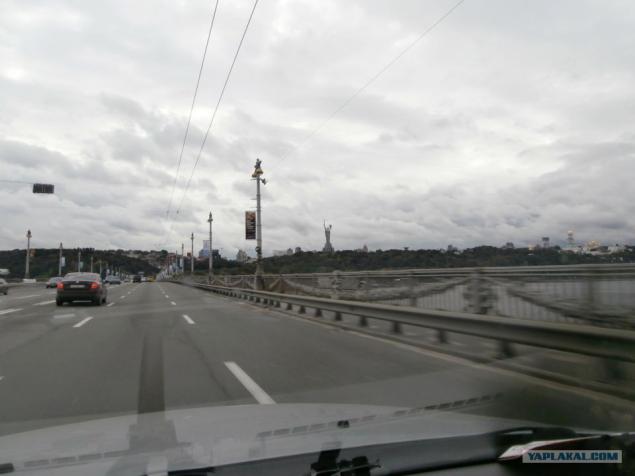 Naturally I rushed there, although the weather worsens, started a little rain and wind.
And lo! I met the T-62.
Perhaps here begins the most interesting part of my photo report)))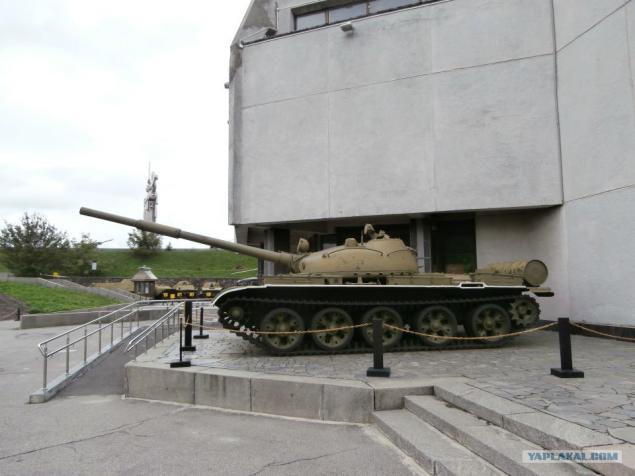 Fas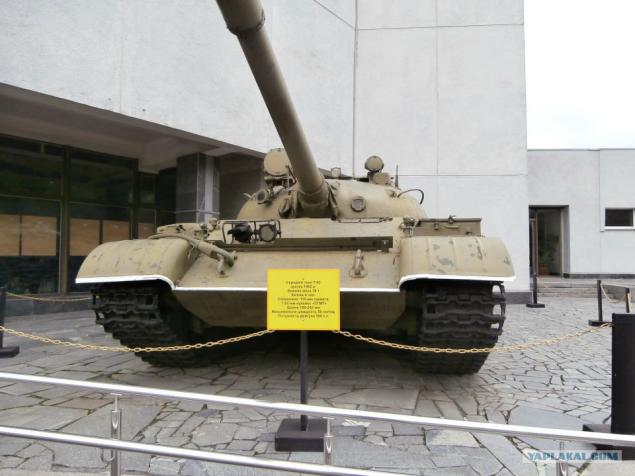 Floating Tank PT-76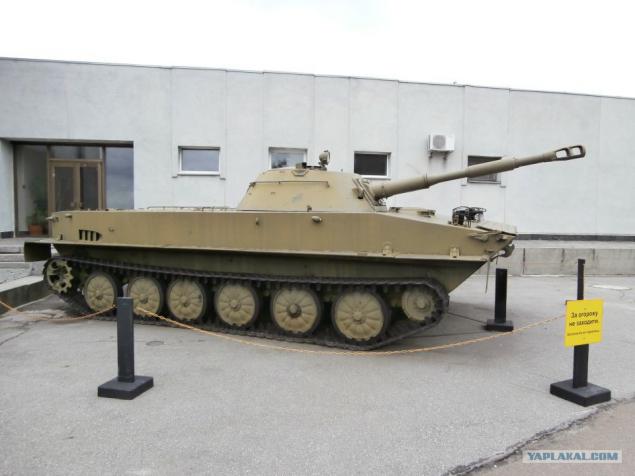 T64 sample '73.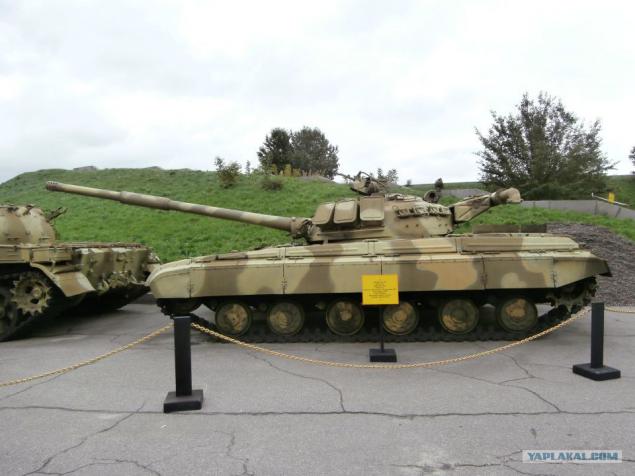 The Mi-24
I wish I was there in the evening.
During the day you can get inside of the coin.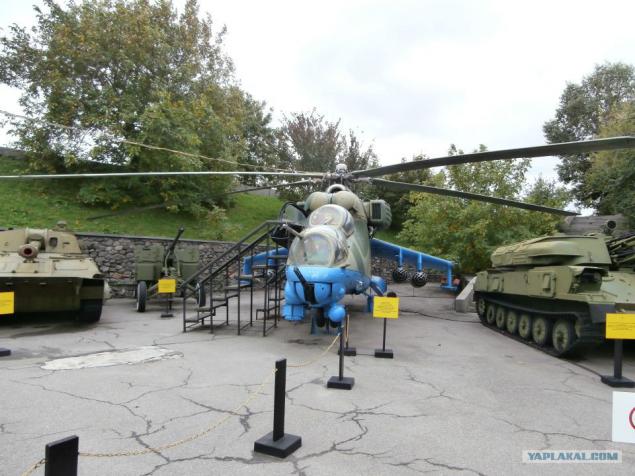 More armored vehicles!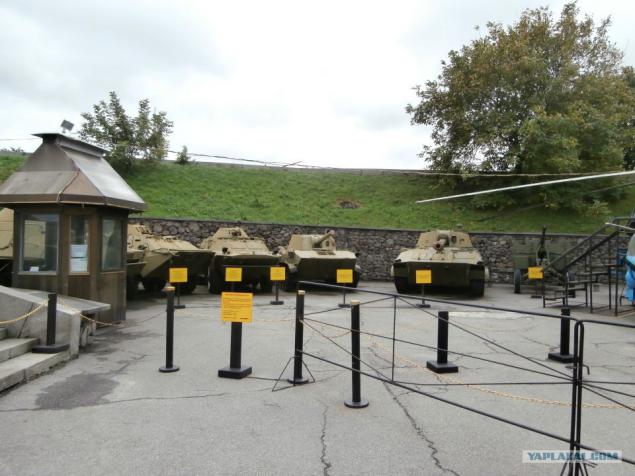 T-55 sample in 1955.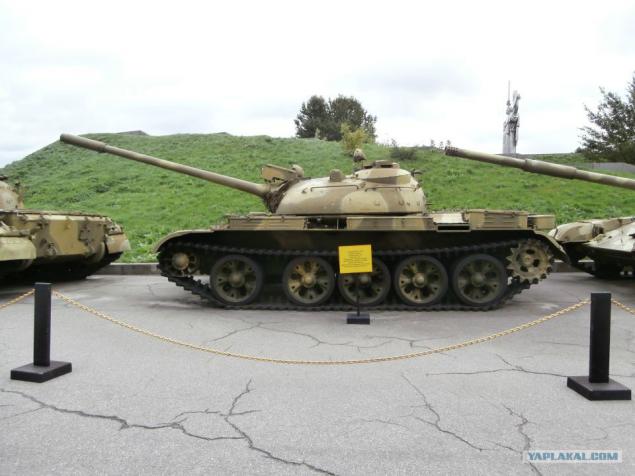 T-54 of 1949.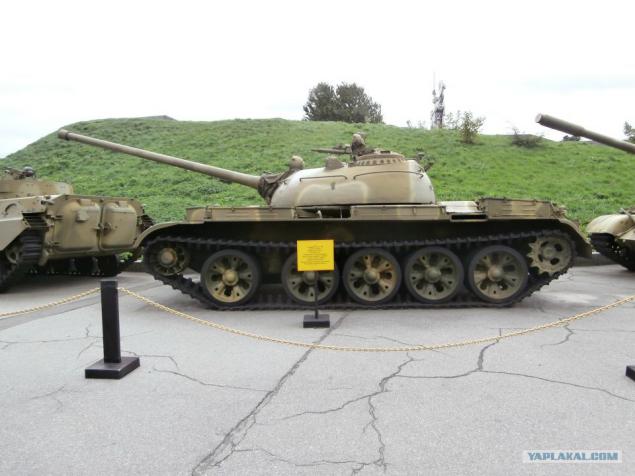 He also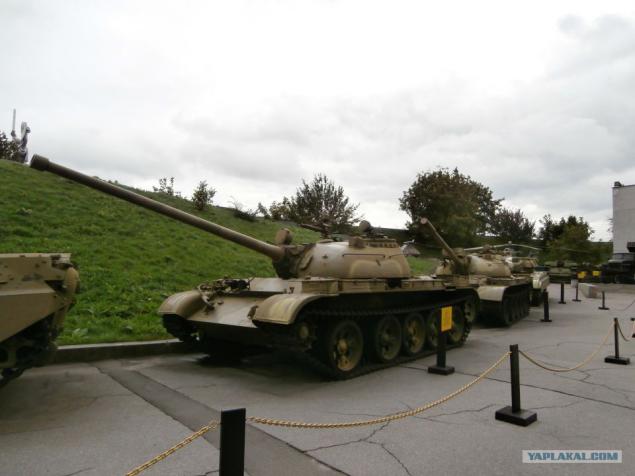 BMP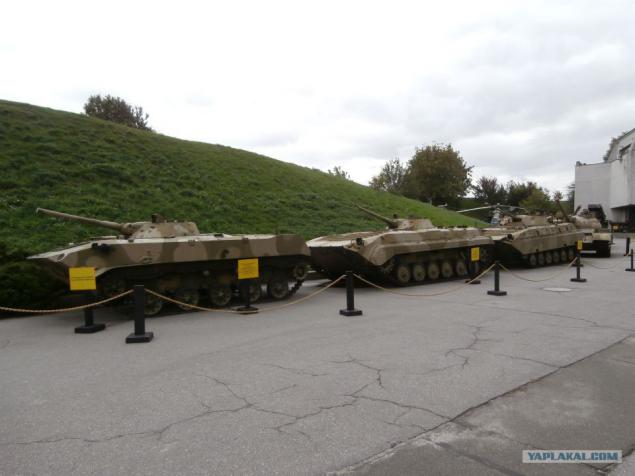 Think JS-8?
No ... T-10 heavy tank sample in 1955.
weight 50 tons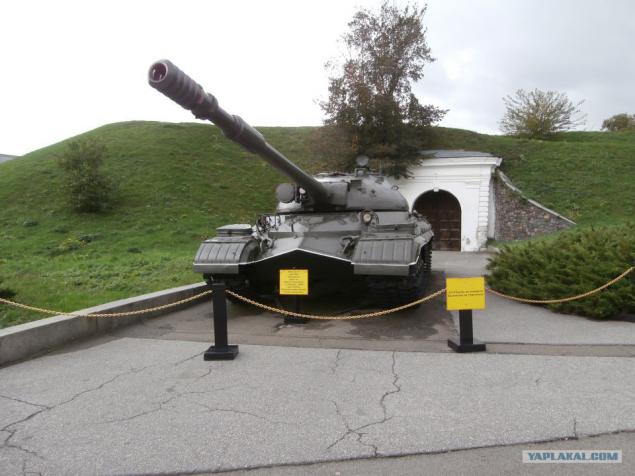 Profile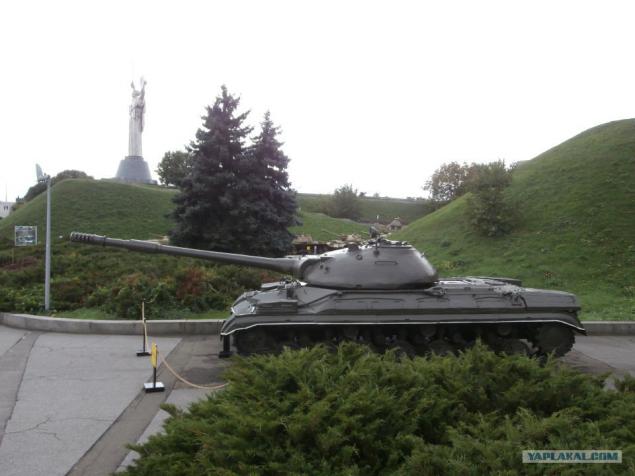 We pick up closer to the motherland.
Volgograd seemed to me a half times greater.
It is necessary to check Wikipedia ...
On the approach was found another site with armored vehicles.
For we missed for a bribe, and was allowed to shoot.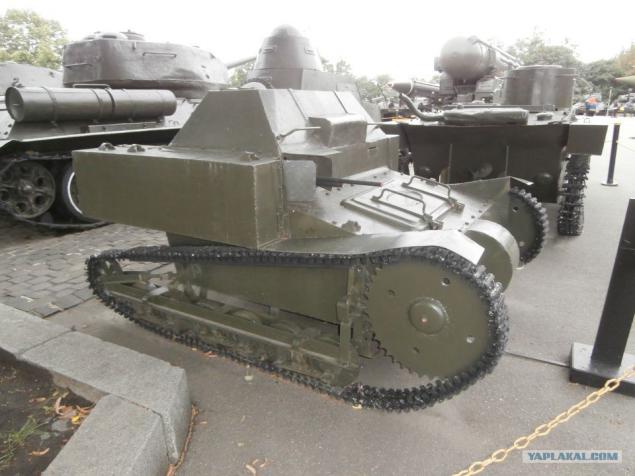 Wedge T-27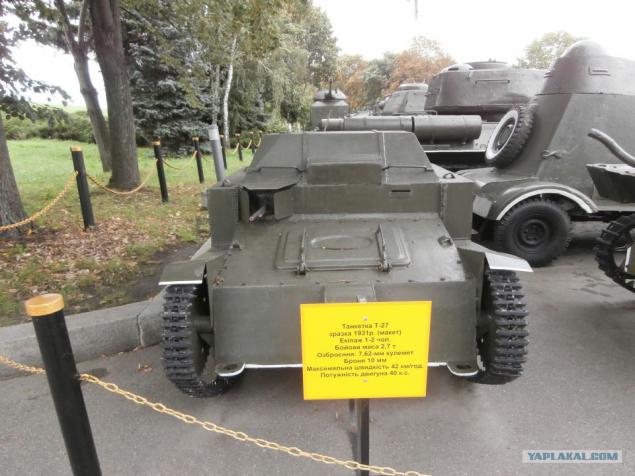 Floating tank T-38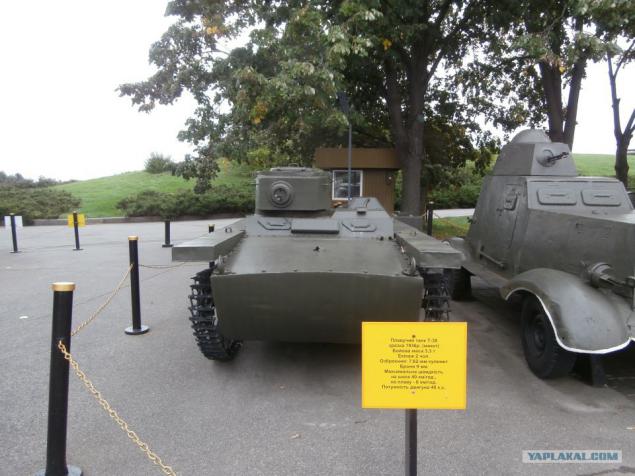 Bronevichok!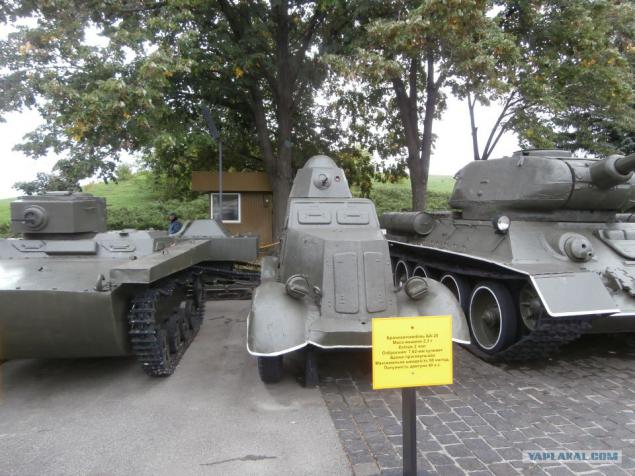 I think in this instance does not need description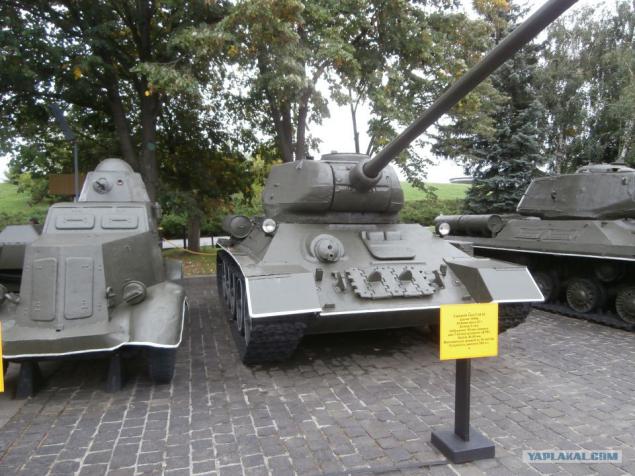 IS-1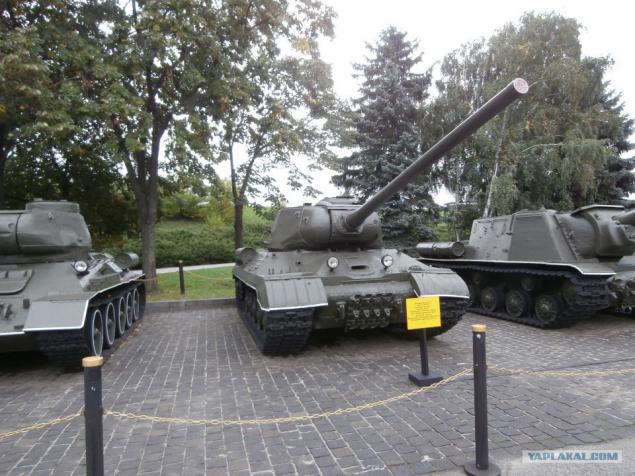 ISU-152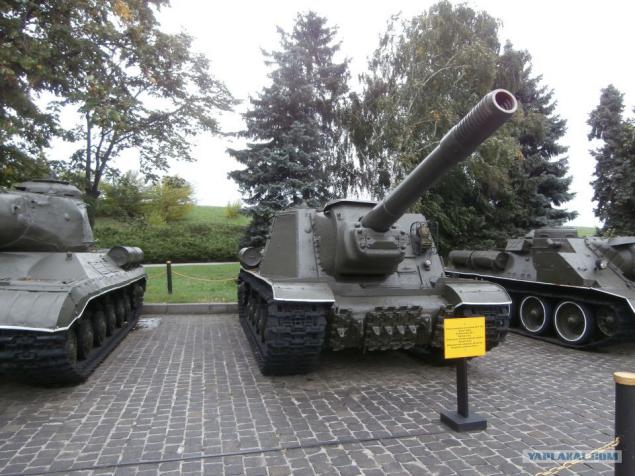 Elda what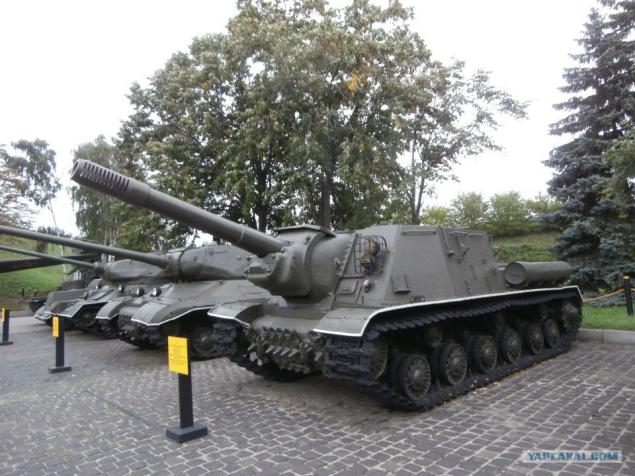 Su-100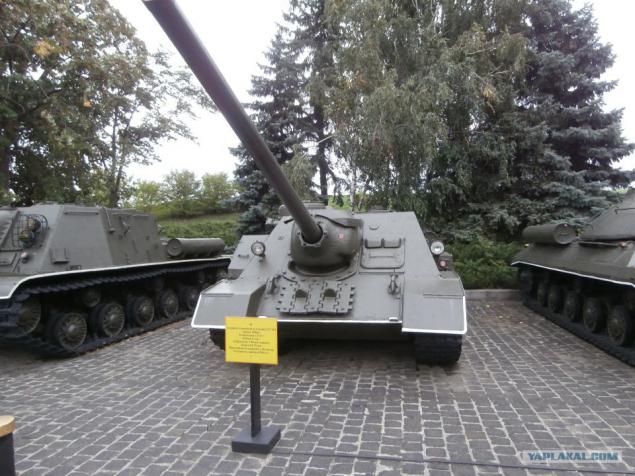 IS-3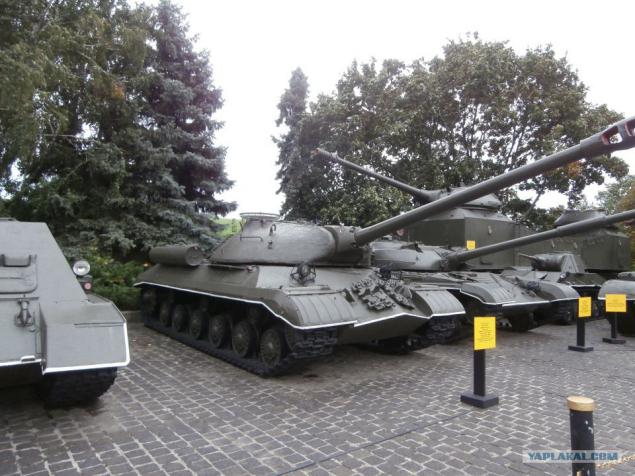 Fas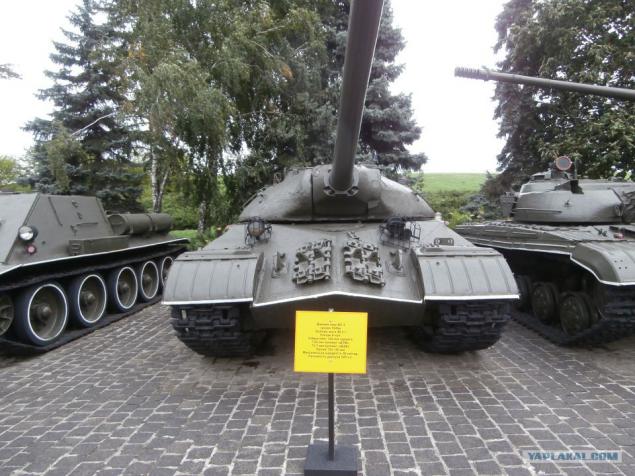 T-64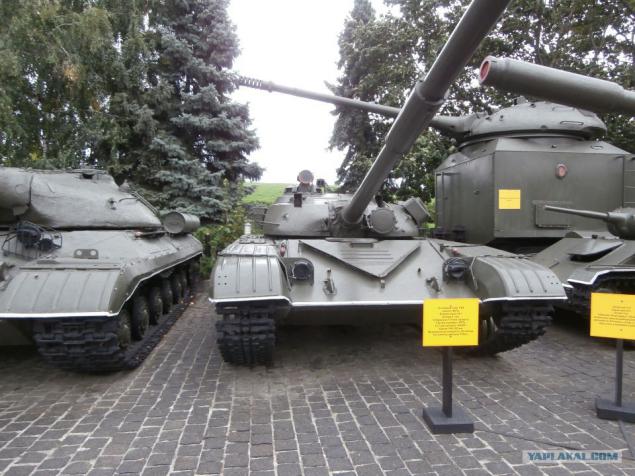 T-55 followed by a strange monster) Title not remember
The wagon with two towers IS-3!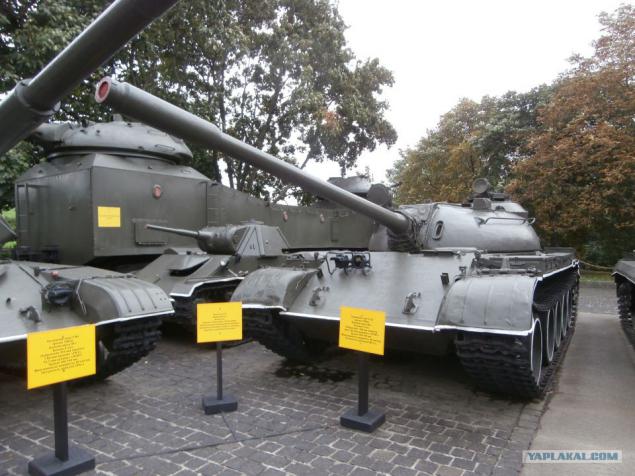 IS-2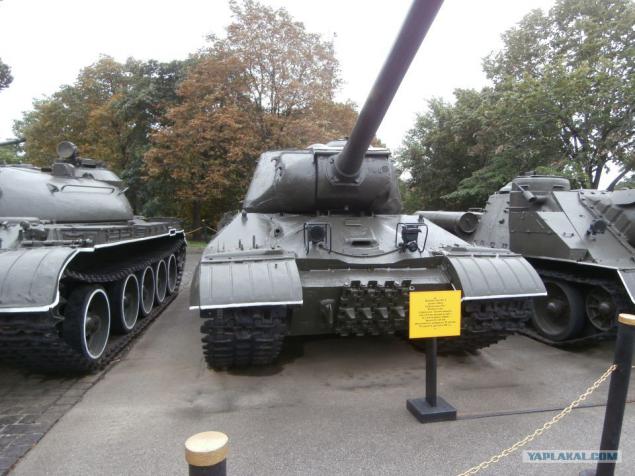 SU-122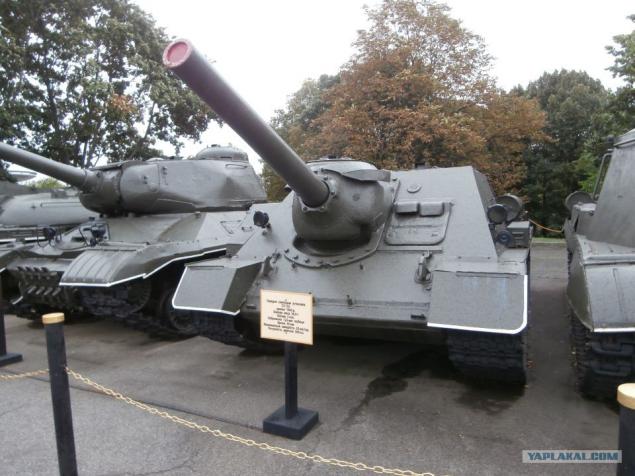 ISU-122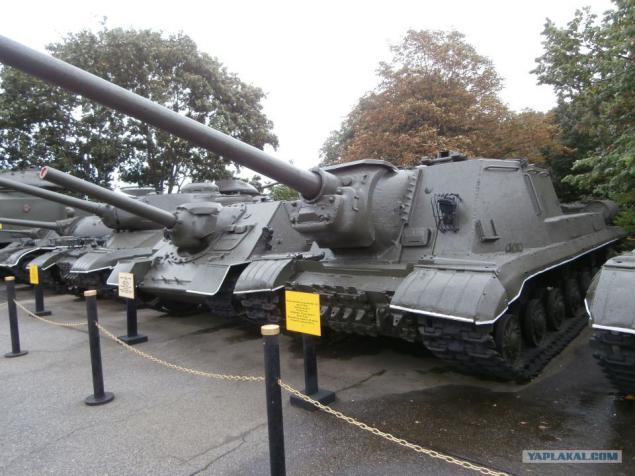 Naval guns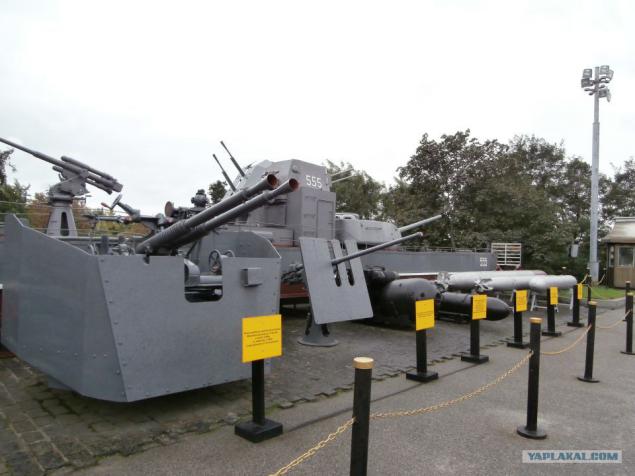 Beauty!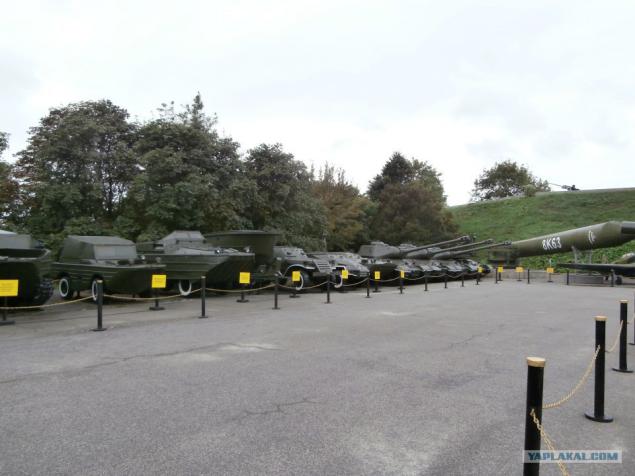 power!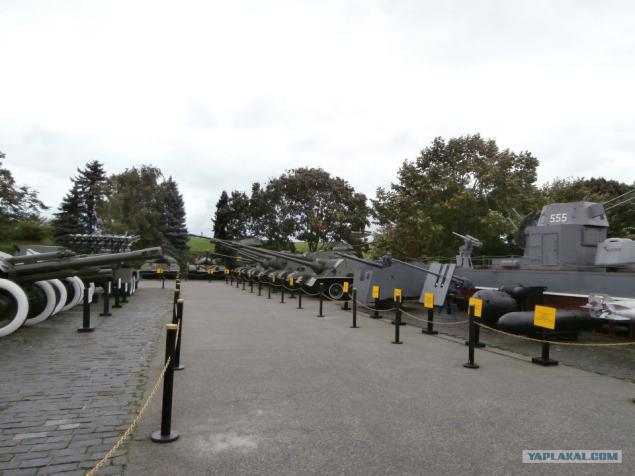 Small car water © Description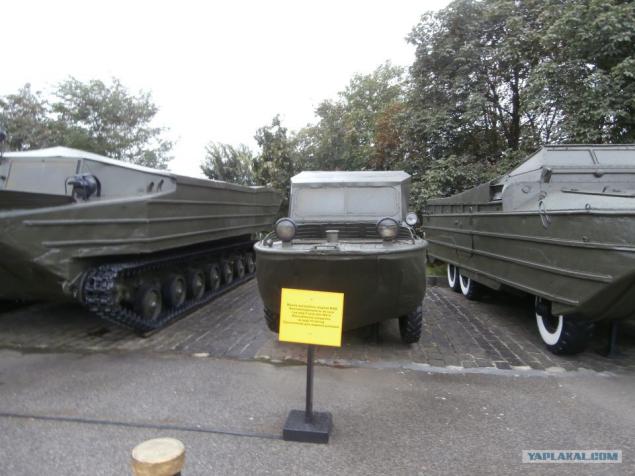 Bands in a row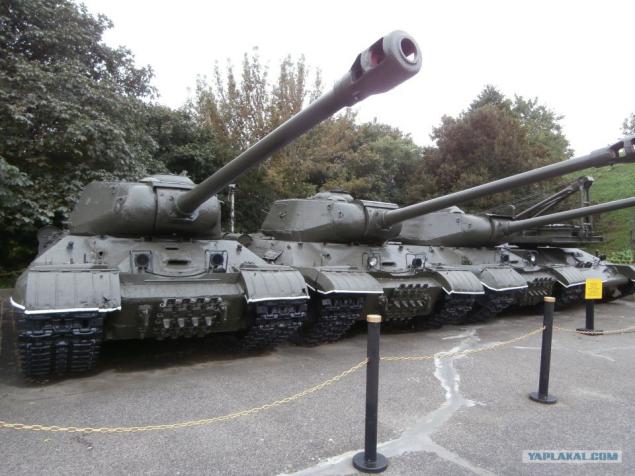 Yak-9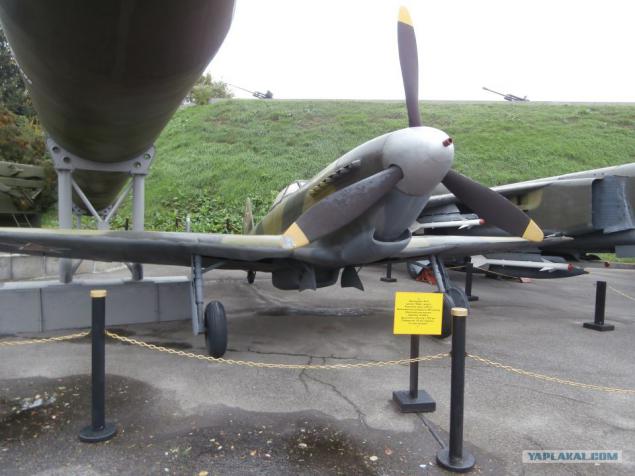 Mig-23
Over 15 UAH will sit and pofotkat inside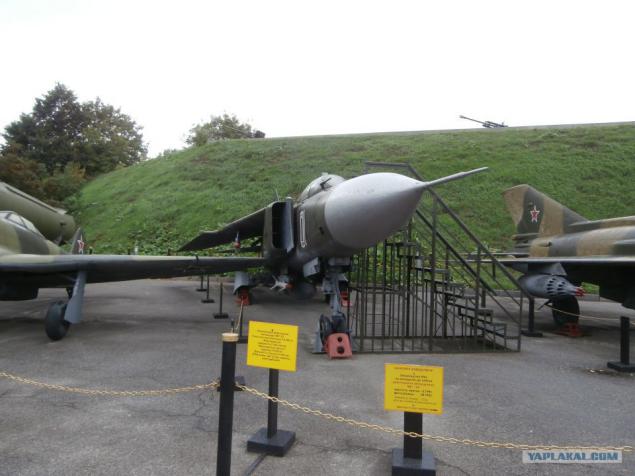 Mig 21
wingspan very small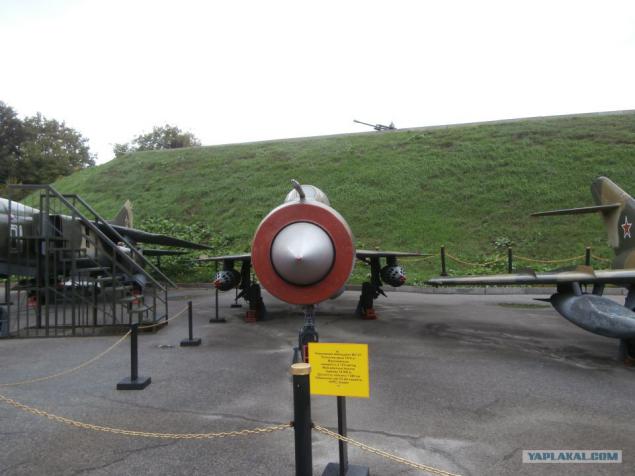 Profile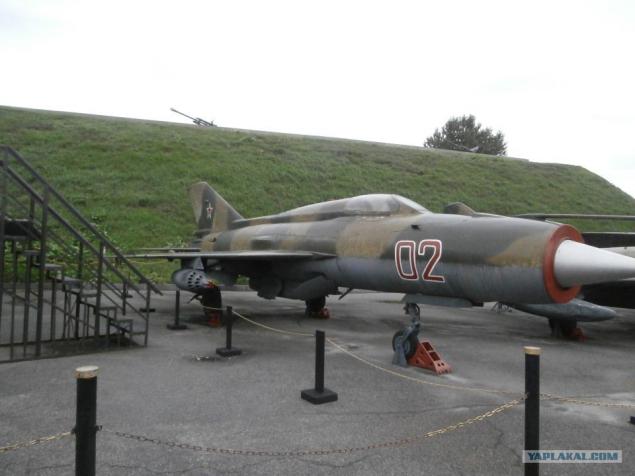 Mig-17
almost every more or less large Soviet city on a pedestal is a)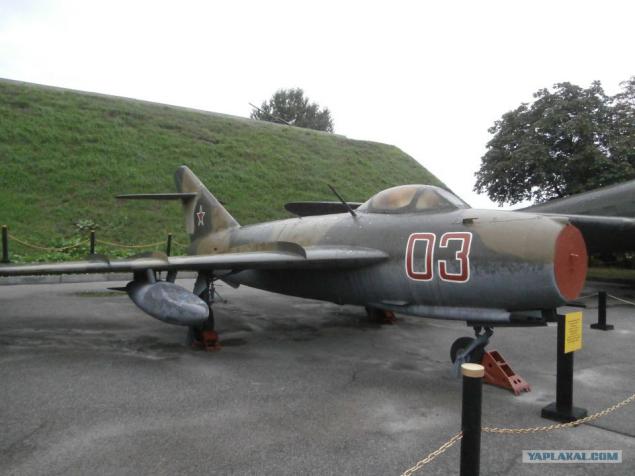 uh mmm?
Forgot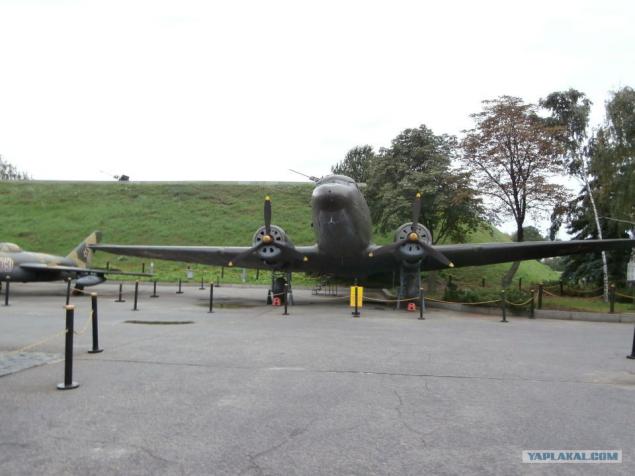 And of course the highlight of the program!
Incomparable NO! (Startle)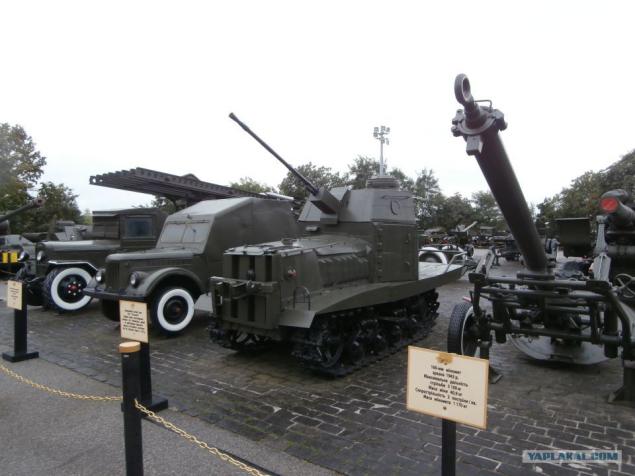 Tigers have a rest!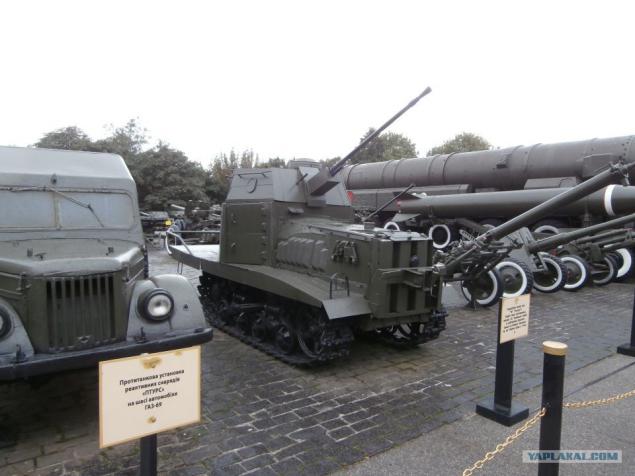 Bite!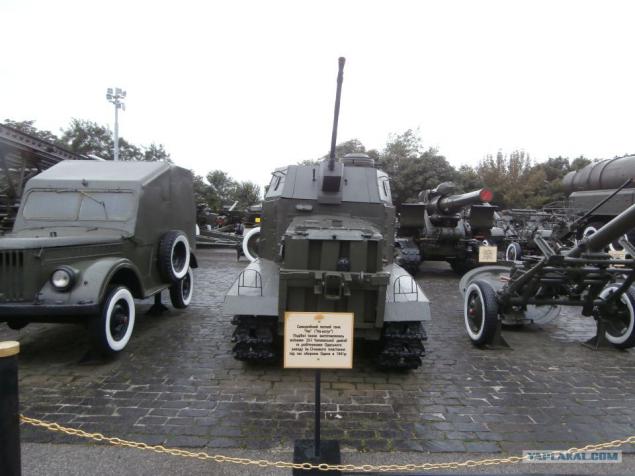 The description does not need!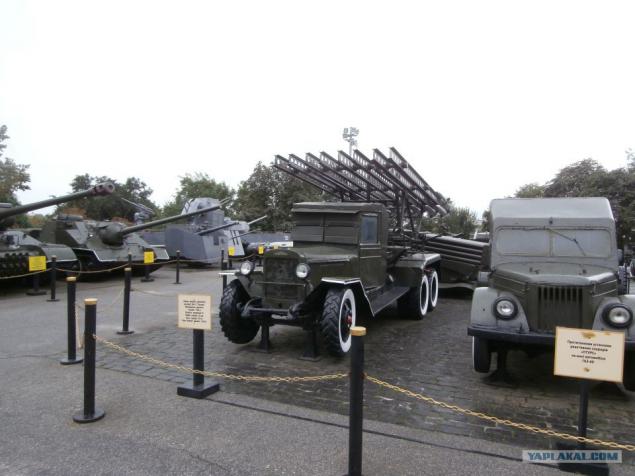 Disability Awareness!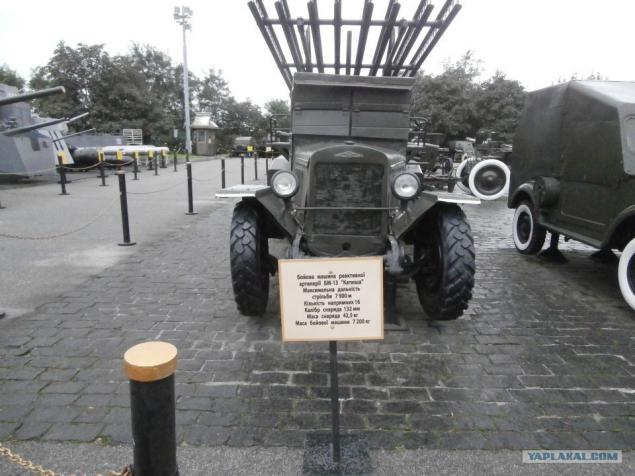 Motherland closer!
... And more
Climb higher to see this;)
Schikaarny camouflage!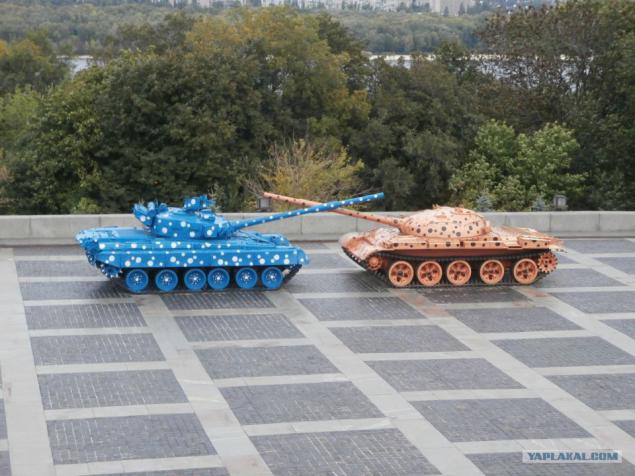 The town is built!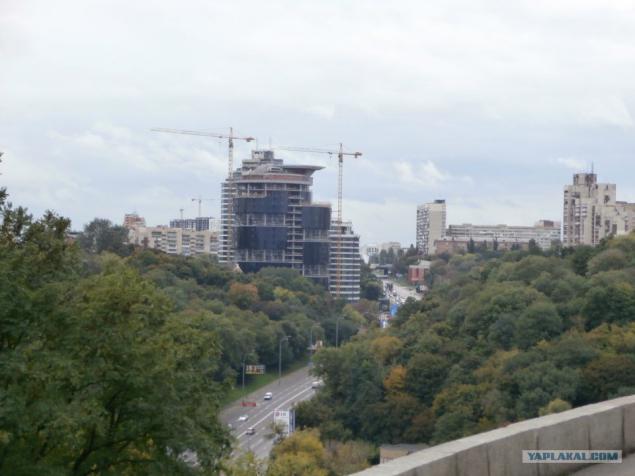 Luxury accommodation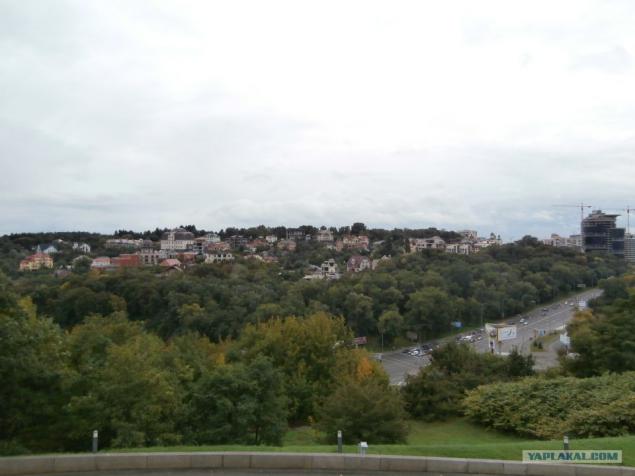 All. Ran pictures of Kiev.
I'll come back more.
But for a week rather than 3 days.
And when the weather is a little brighter.
Here's what I forgot to say about the road.
At the border of Belarus-Ukraine spent an hour and a half.
We looked at the Belarusian insurance and missed. Only then I read that it is only valid on the territory of Belarus.
In Kiev, I have a green card as a foreigner did not want to sell.
Already on the road policeman on duty in front of the border with Russia when he saw my number down. I check the documents. The insurance he did not like. But I did not quibble. I left.
About the road:
Russia - Belarus - all class!
As soon as Ukraine - way to a port.
Incidentally 5 km after the start of the Ukrainian territory braked policeman. Type the excess in the village.
I went somewhere 75 km ... counter blinking lights.
I grumbled and turned to see the recorder to catch others.
Most did not stop.
Petrol in Ukraine is more expensive so that Belarus fill full tanks.
The road from Chernigov to Kiev - HELL!
mainly 4 lanes - but the quality of the coating disgusting.
All driven 120 ... and I drove. Now podvesochka taps.
Okay continue ...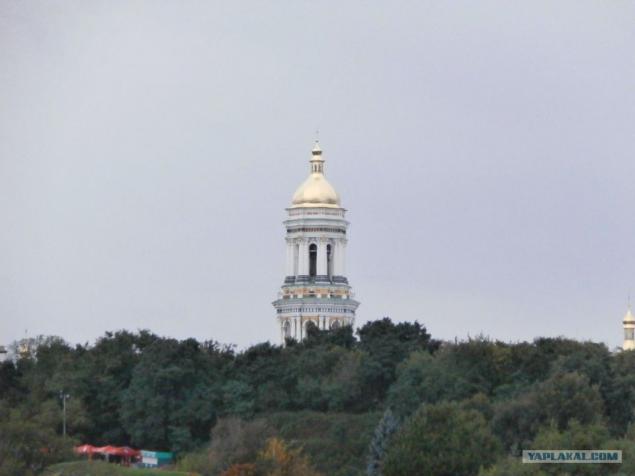 The next morning I moved to Belgorod see cousin.
The road is not an easy half of repair. With overtaking it has been difficult in some places. But covering less normal.
Ukraine-Russia border point - Goptovka seems.
They stood for an hour and a half. Before Belgorod reached without problems.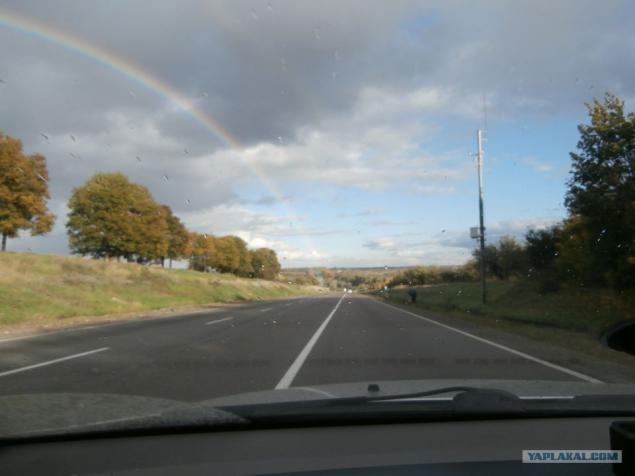 Belgorod kote harsh!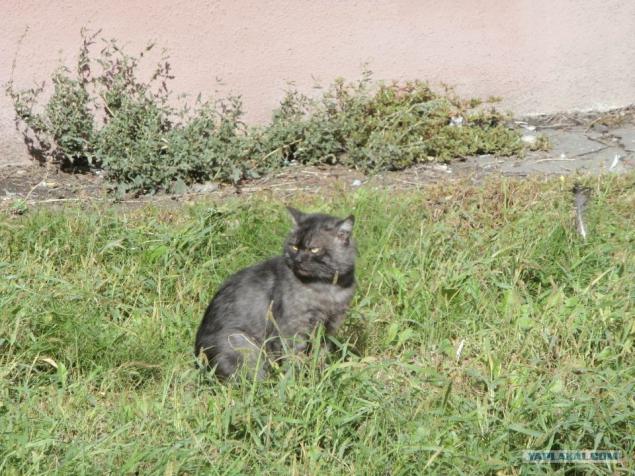 View Har. Gore!
I remember as a child there was nothing there.
And every day we went for a walk near the diorama.
Once there was a genuine proletarian locomotive)
This time, I did not find it.
Probably somewhere to move.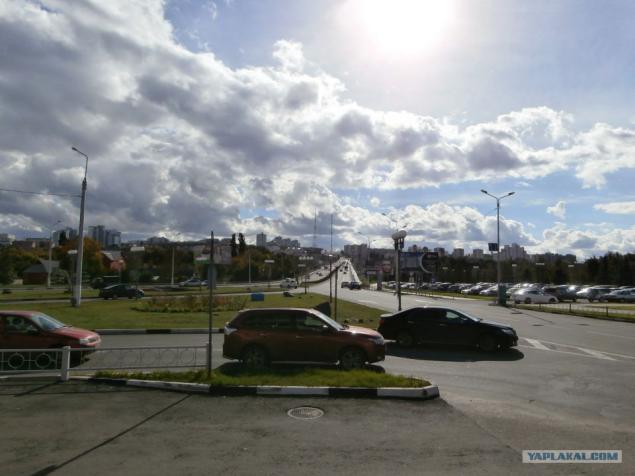 Before diorama it was also a small exhibition of military equipment.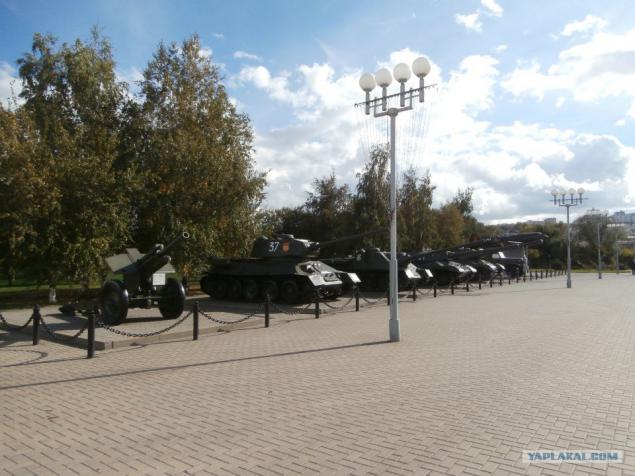 I will not repeat. In Kiev, already all saw everything.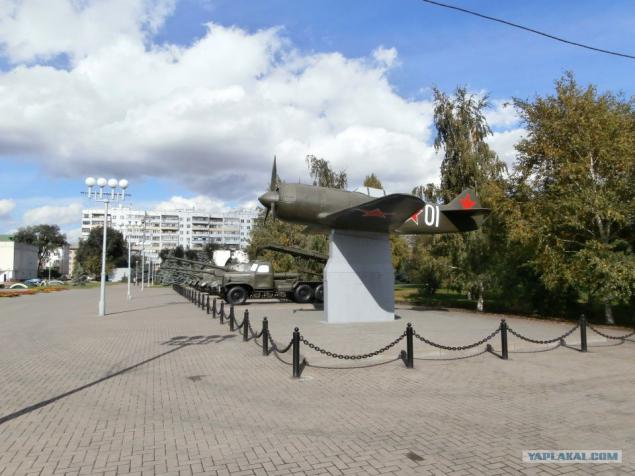 But here there is a copy!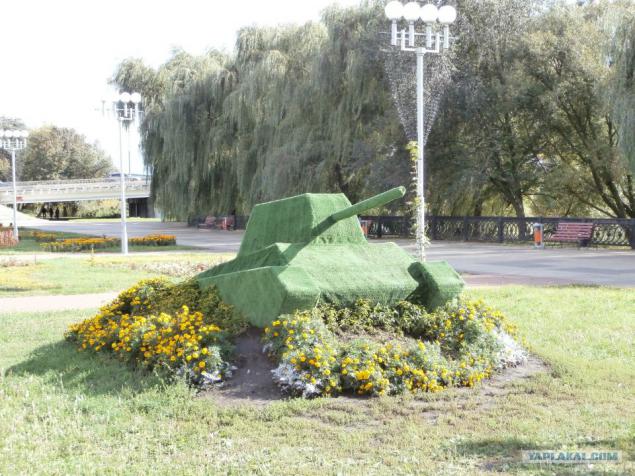 Diorama "Fire Arc»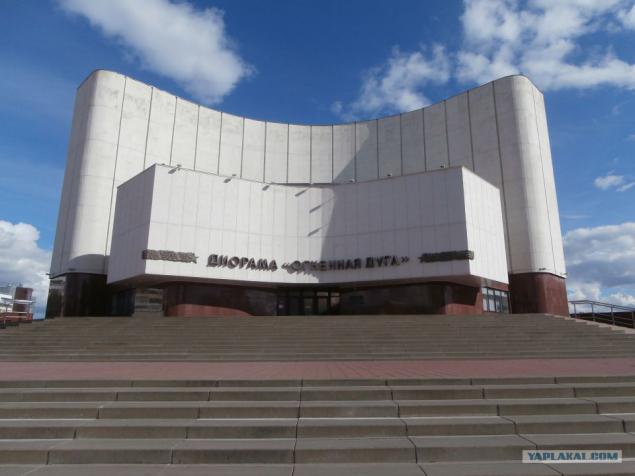 I must say in the photo is not very successful. Around glass, glare, reflections, glare.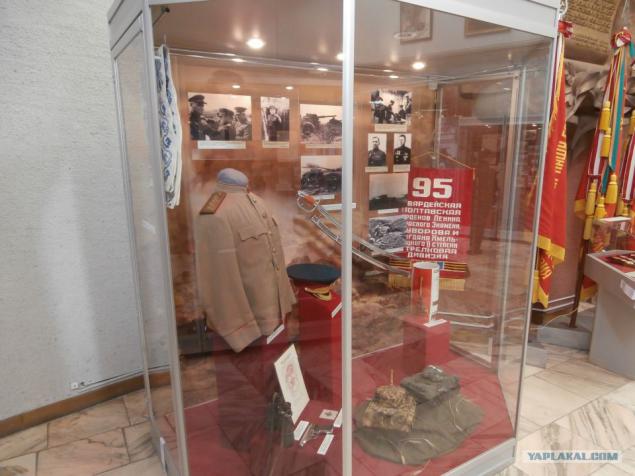 Anti-tank guns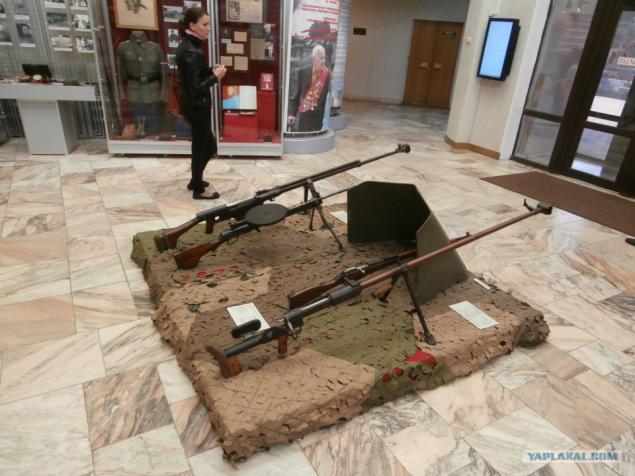 ...
...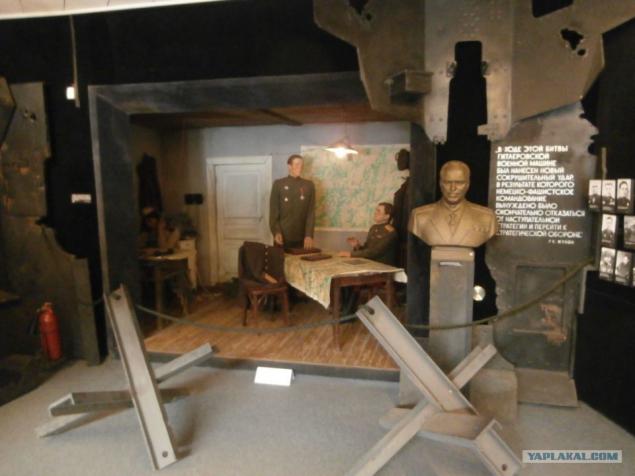 ...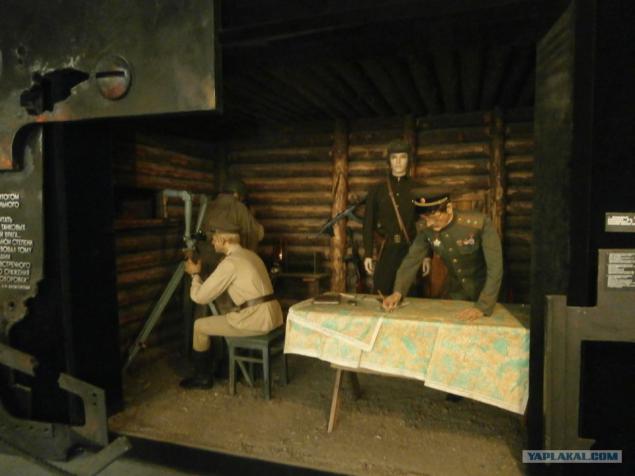 sorry already want to sleep with a description of a long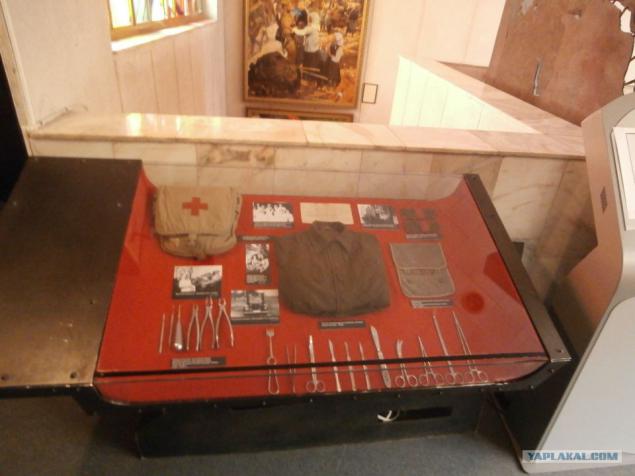 Samples of weapons
Mauser carbine
MR-38
MG-34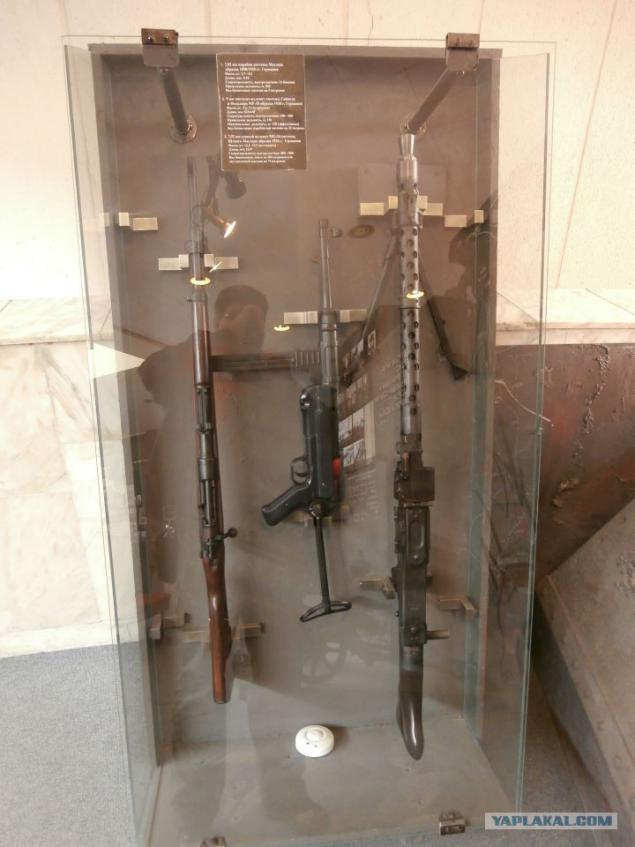 Samples of Soviet weapons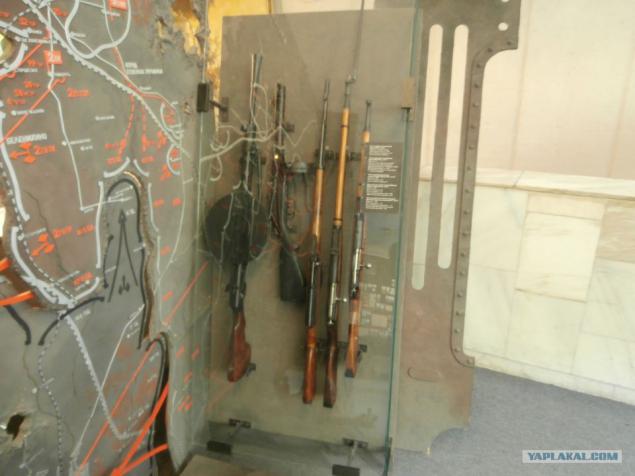 That's actually the elements of the diorama.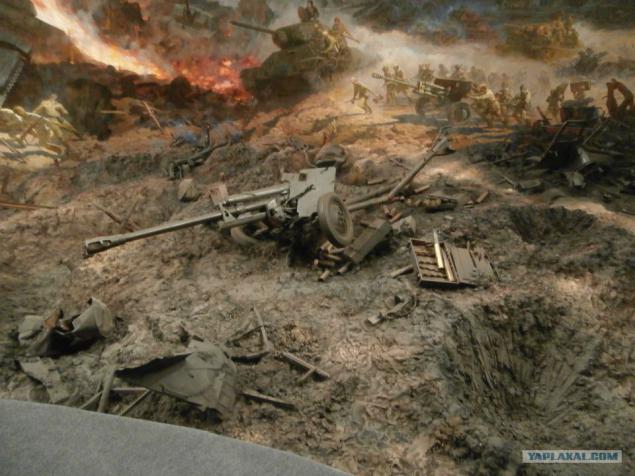 Construction elements below smoothly into the wall illustration
Photos certainly do not convey.
All twinkling lights.
Every 5 minutes, include messages from the Soviet Information Bureau release Kursk and Belgorod.
From the scale of the painting on consignment impressions crushed Adam's apple.
God forbid such a course to survive.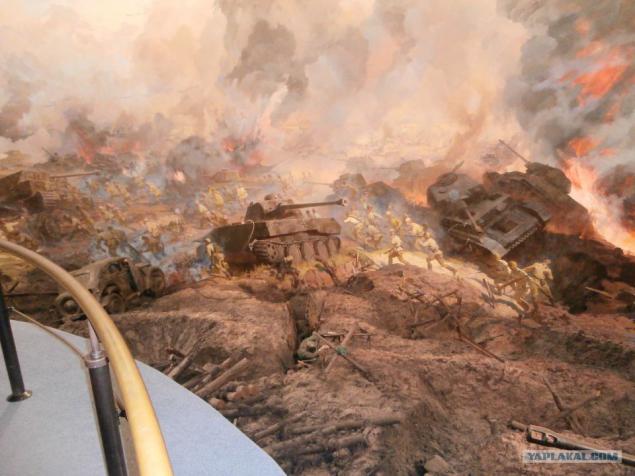 Overall Belgorod as always makes me a very good impression!
Always serviceable roads, clean everywhere, curbs painted next to each bench is an urn. None of the homeless did not see ...
Sand in the sandbox, but not feline feces.
Not a fairy tale town!
He returned to his brother in the Builder, and then his Maluk Skoda!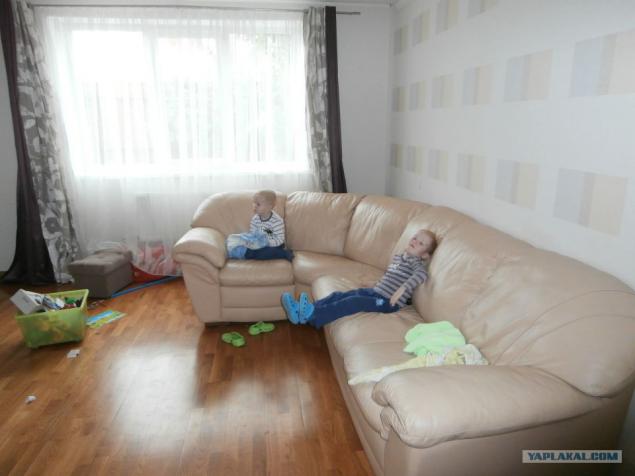 After a hike to the bathhouse was found out that a number of famous Prokhorovka!
I went back the next day.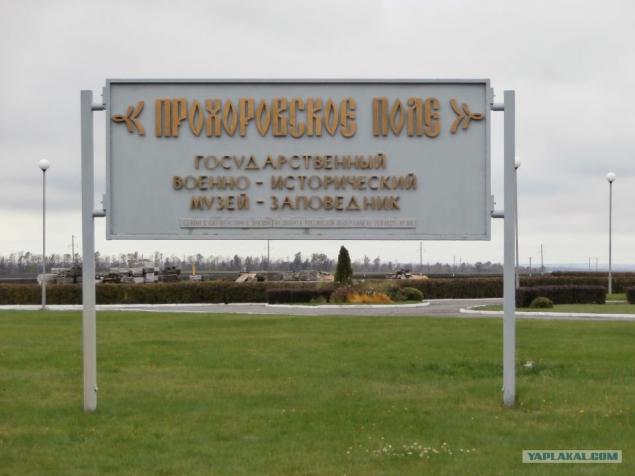 Here's a vyshiny!
Horizon swamped ... the wind was very strong and the rain pokapyval, so I tried not to stay long anywhere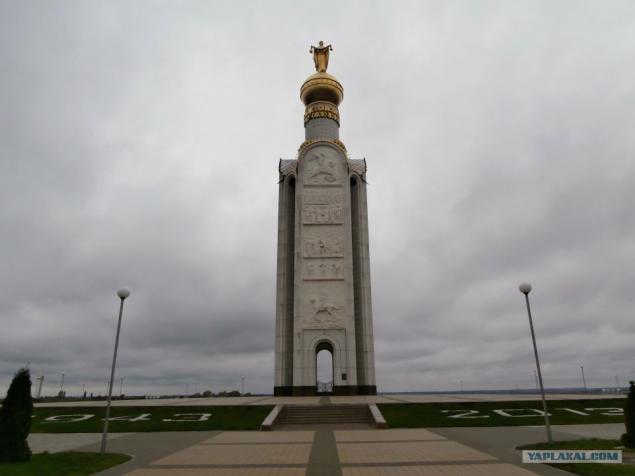 Again armored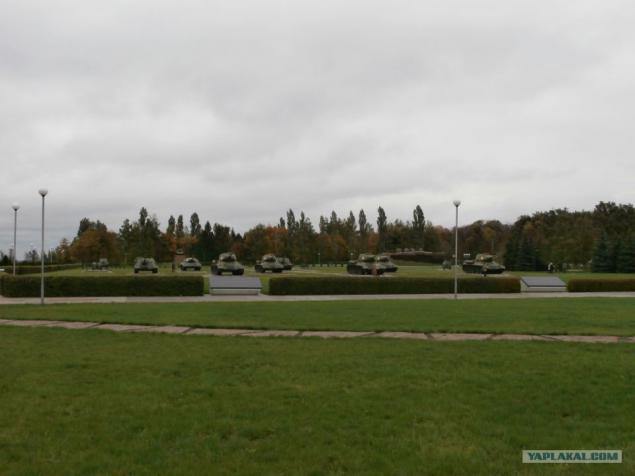 34-85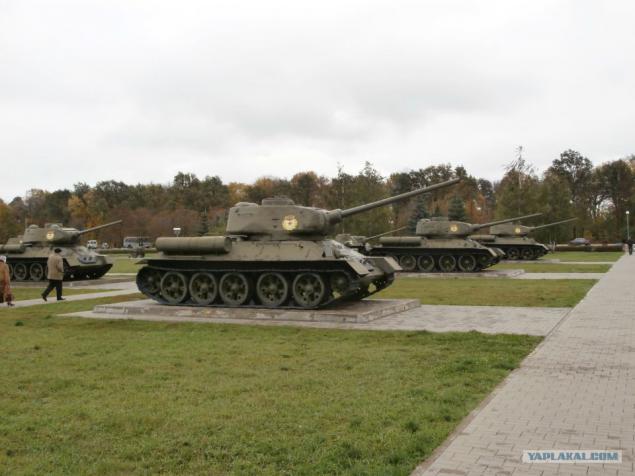 Su-100
He looked into the barrel rifled guns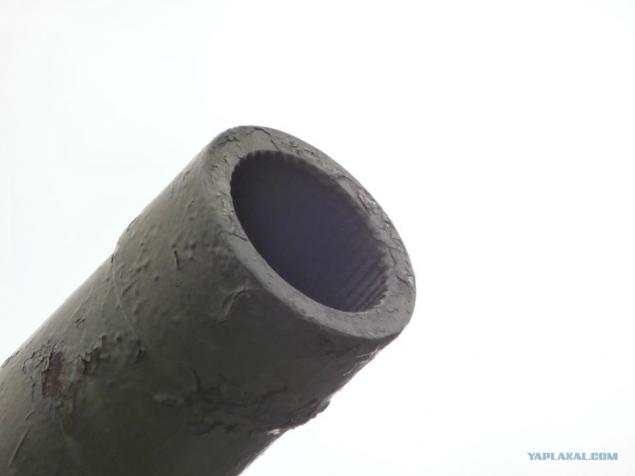 IS-3 Isu152 IS2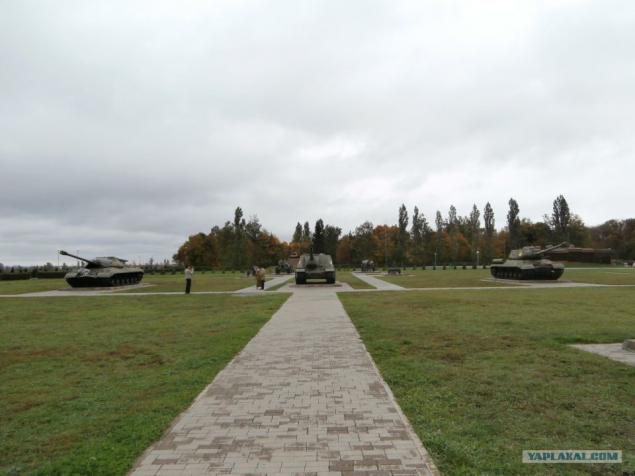 St. John's wort called ISU 152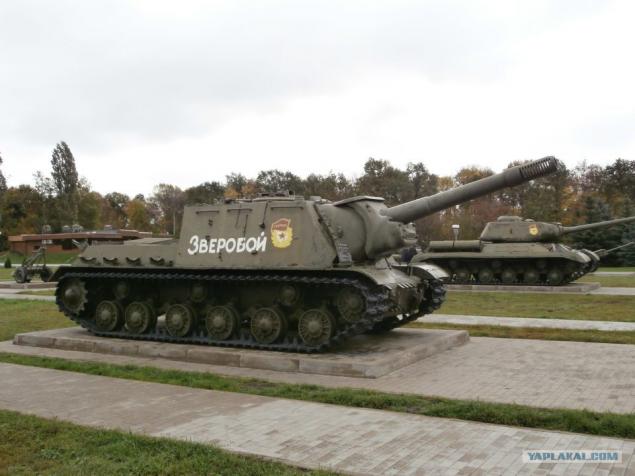 Pike nose IS-3
This is how armor plates welded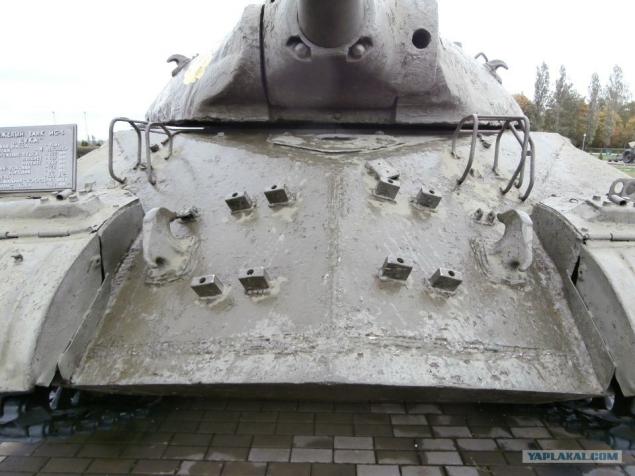 152mm cannon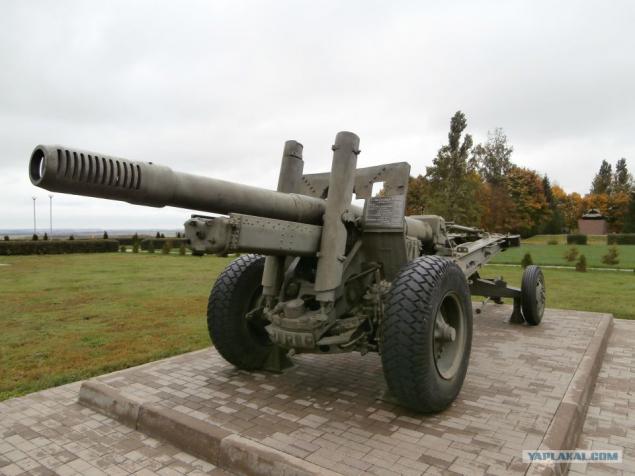 The sculptural composition
"Battle of Prokhorovka - CONTAINER»
2 t34-76 ram Tiger and Panther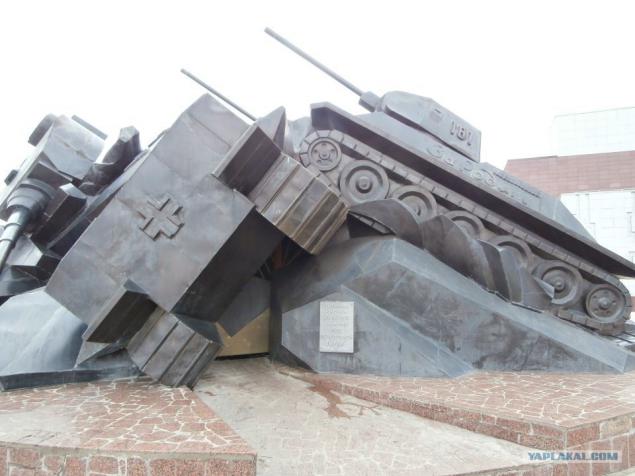 Gen. war era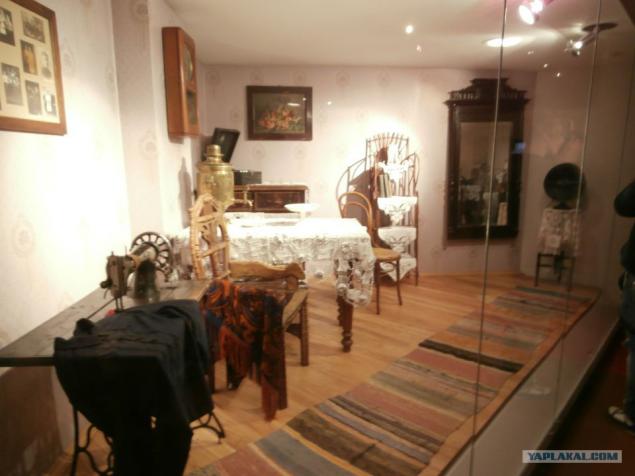 Here's a radio receiving
...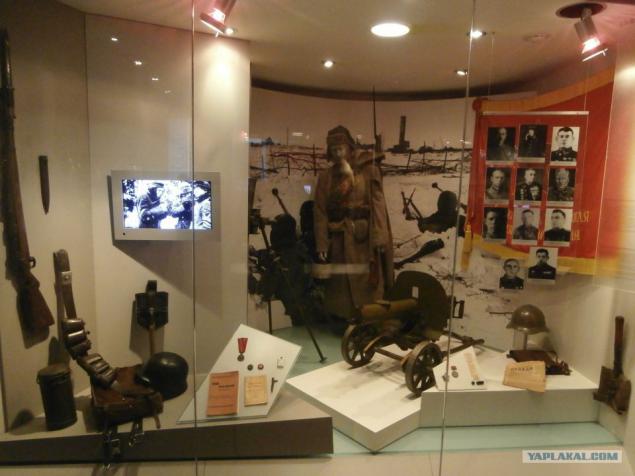 ...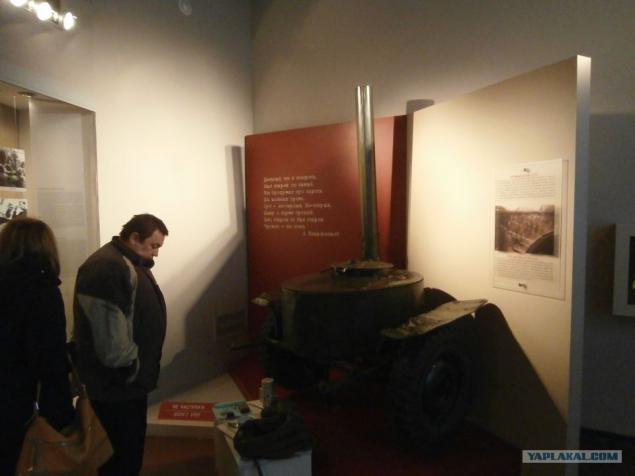 ...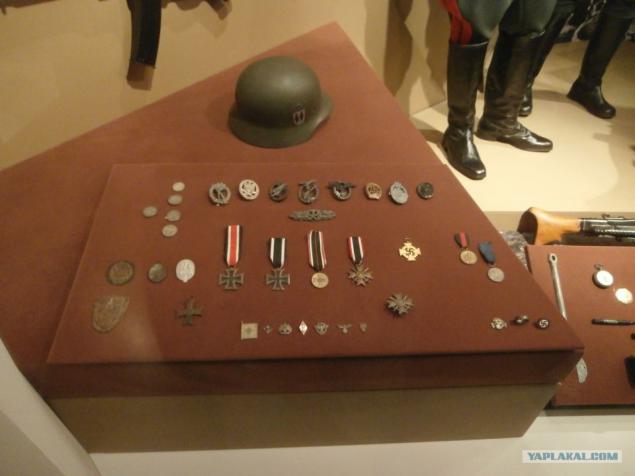 ...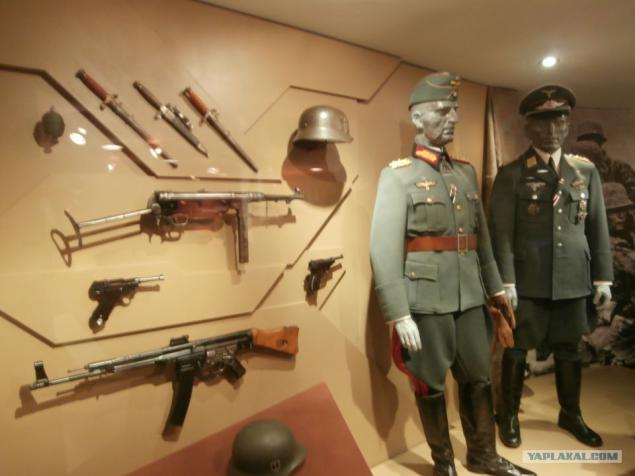 ...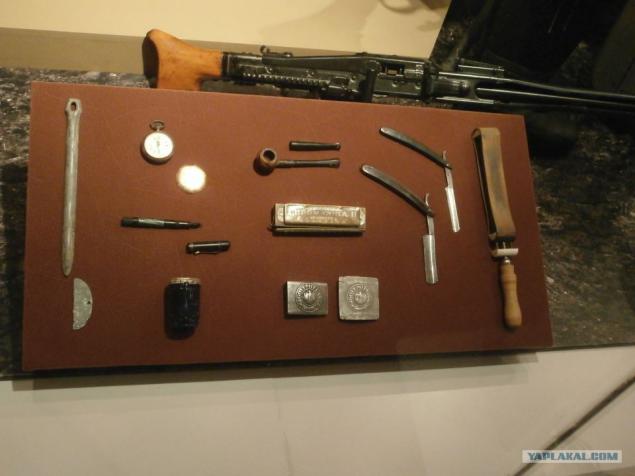 ...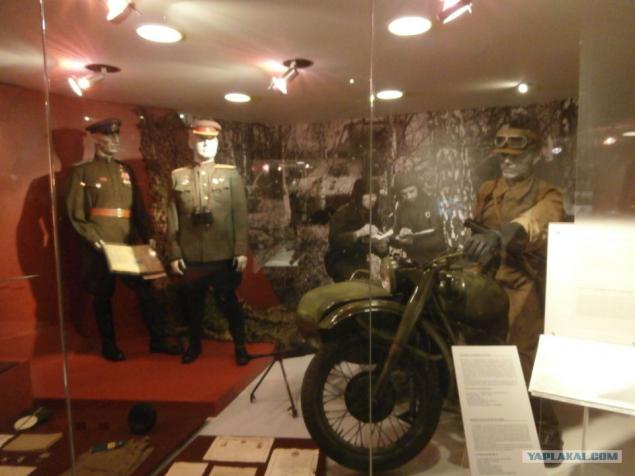 ...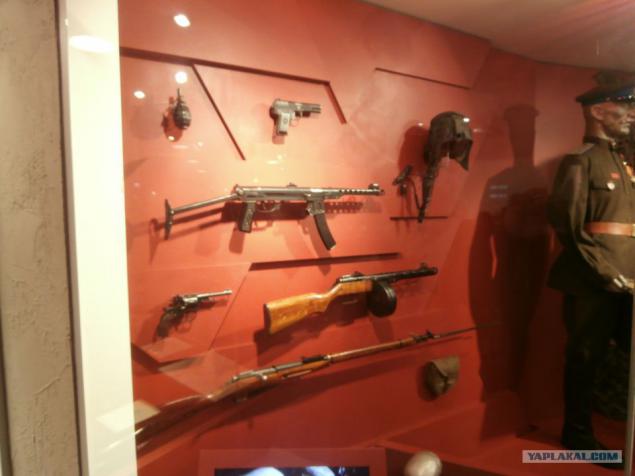 ...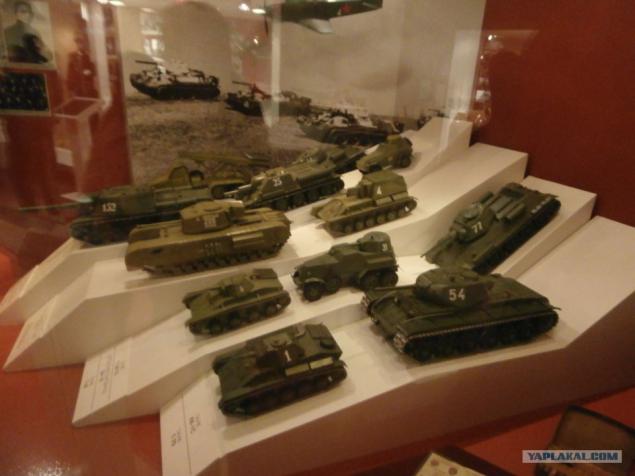 ...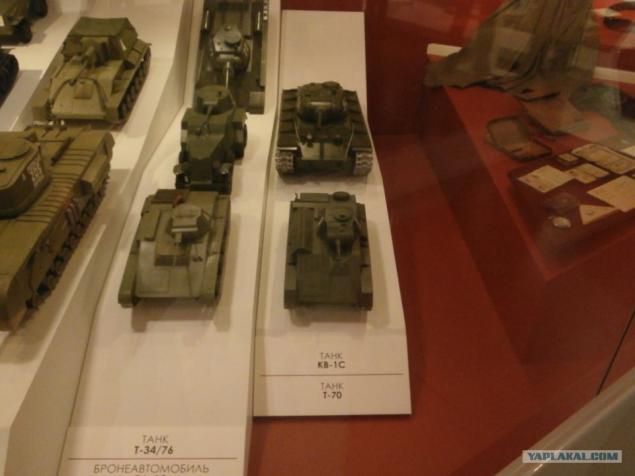 ...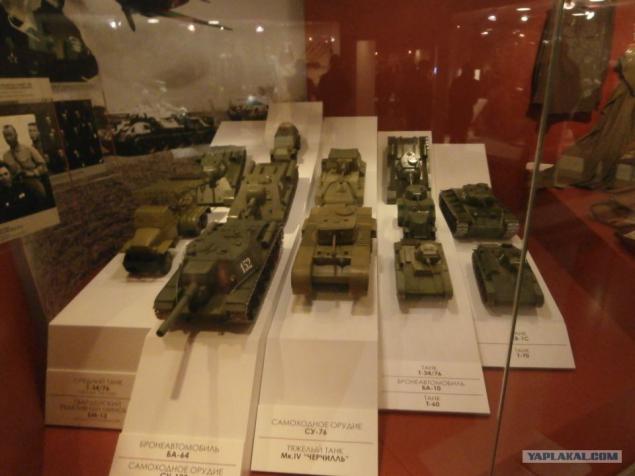 t34-76
even the boys climbed into
The rope on the samples of weapons
many can click the shutter and pull the trigger
Students Ponte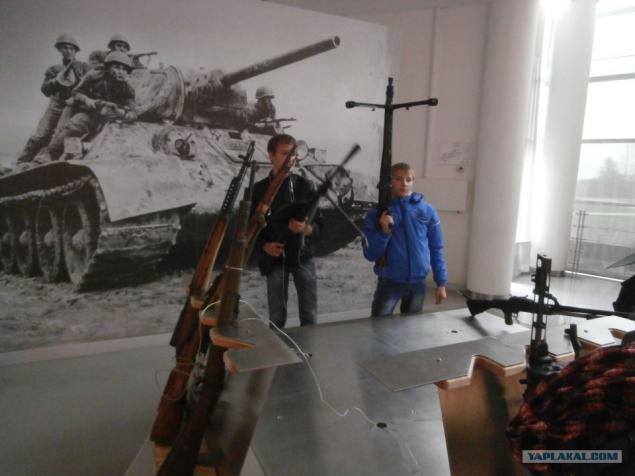 ...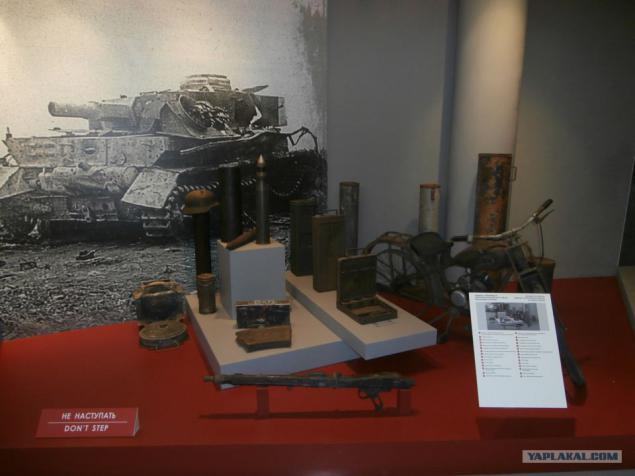 Prototype Soviet dream boy - Dyrchika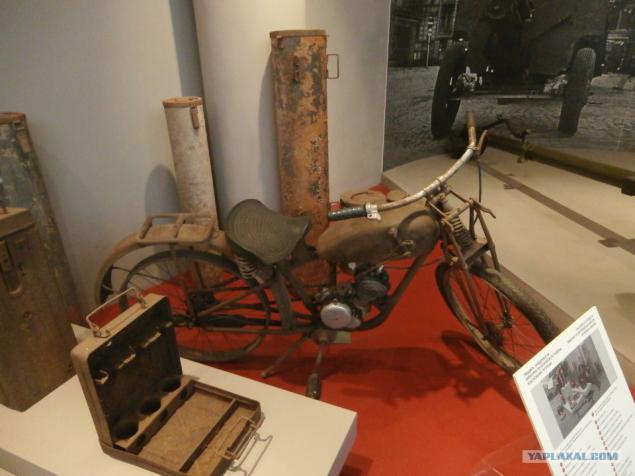 Monument to the soldiers who fell on the field of Prokhorovka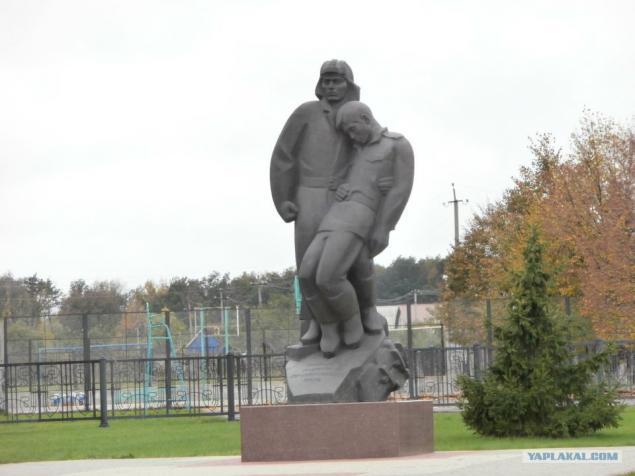 Inside I went to photograph but did not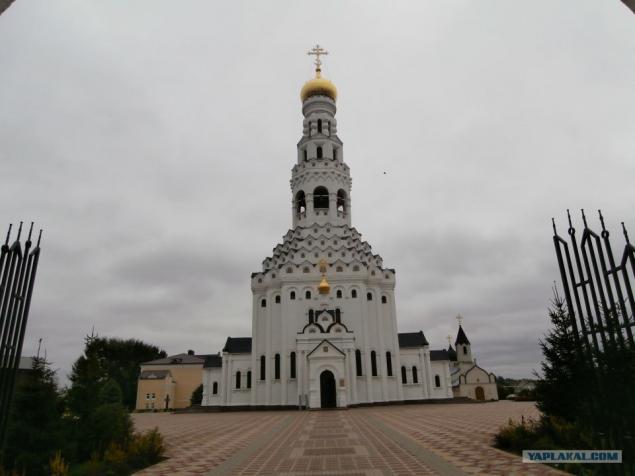 At the turn of Belgorod-Builder toward Prokhorovka worth Katyusha!
So do not be mistaken)
Along the way met two weddings, we went to honor the ancestors and to lay flowers.
Even though the weather was disgusting.
Respect!
Posted in [mergetime] 1382591979 [/ mergetime]
My brother and I went back together.
He is in the direction of Moscow, and I Peter.
I did not want to go through Moscow.
At Eagle, we split up and I went back in the direction of Vitebsk on E95.
Between Eagle and Vitebsk road rather mediocre quality.
But in general tolerant.
Passed Vitebsk spent the night before the border with Russia.
Here and fairy tales end.
Ride was satisfied.
I regret that I did not go in August. Weather summarized.
If you have any questions - ask.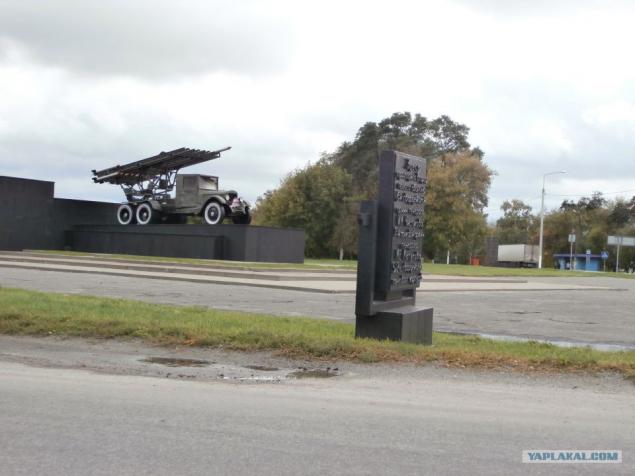 Source: