Having read the earlier post about the Siberian Husky, I recalled a story told by my colleague, an avid fisherman, as well as a fan drive in a swamp land cruiser 60 for most snorkel. The description and photo of him.
It was 1, 5 years ago, went with a friend on a fishing trip. The camp is pitched near the coast, Norwood revolves around us.
6 photo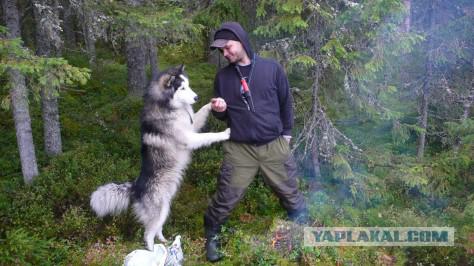 At first we thought he was barking at ducks (they say Huskies do not bark, yeah, all the lake barking), we came up and saw that he was a viper on a log barking.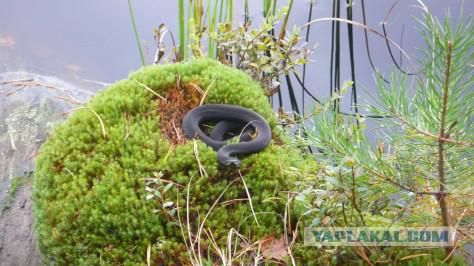 She certainly wanted to avoid conflict, but to retreat in the cold lake did not want to. A few minutes later he calmed down, walked away, sat down and began to whimper. I went and saw a tiny bite of her nose, and face began to swell in his eyes. We were in the car 2 km: come and trotted to the car. He was himself, surely, he did not lag behind. To leave the camp in the car at random and peleteli veterinarian. Dogs for injections. On the third day the swelling went into decline, only a small need for injections walked a lot and often. As even till morning doterpel.
More
But nothing happened, the young body to cope. With a dog that's all right!
Later Norwood appeared girlfriend, they are perfectly spend time together, at home and on the road!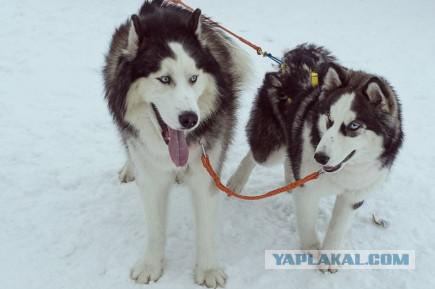 Thank you!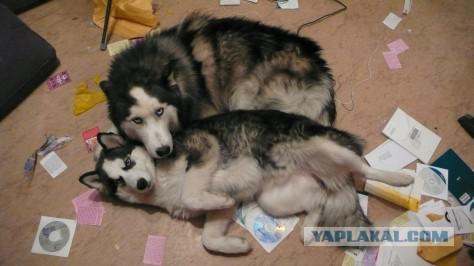 Source: