Surprising paradox: in the Soviet Union on TV was only three programs today dozens of TV channels and watch still nothing. A familiar picture: evening all family members sit in their rooms and click the TV remote in search of something new and interesting.
Ratings, target audience, primetime, advertising ... many channels to choose from: news, movies, music, fishing, mysticism, er * tic ... But somehow watch TV every day want less and less, falls on us a tremendous amount of negative information, the screen flashed the same wrong saying "stars" in numerous shows discusses some obscene situation publicly clarified personal relationships, pulls "dirty laundry" relished fights, murders. Not surprisingly, many parents regulate children while watching TV or completely forbid him to watch ...
And you remember what children's programs?
15 photos and text
Author: Natalia Short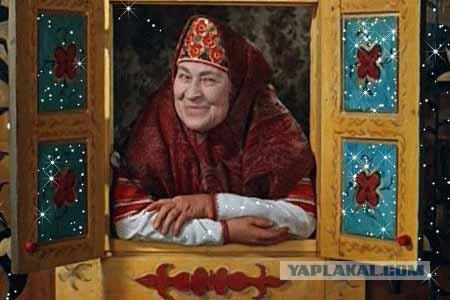 In Soviet times, people complained that the strict censorship "produced" only propaganda, ideological "combed" transfer, western movie was sensational rarity even less sounded foreign music, but about the live broadcast, you can only dream of. But had a great childhood and youth of transmission: smart, kind, informative and very emotional. Some have experienced total telekommertsializatsiyu ("Good night, kids", "ABVGDeyka", "Jumble"), but the majority has sunk into oblivion. Let us recall some of them.
"In a fairy tale»
There was no greater happiness for Soviet children come running like a Friday after school (first program went out on Saturday and then on Sunday), turn the telly and see the splash screen "In a fairy tale," and a good aunt Valia (Valentina Leontyeva), which certainly opened transmitting the message "Hello, dear children and dear comrades adults!»
Until now, fairy-tale film, shot in Soviet times, are considered masterpieces of film classics: "Barbara, beauty, long braid", "Kashchei Immortal," "There on unknown tracks ...", "Kingdom of Crooked Mirrors", "New Adventures of Masha and Viti "," Maria Mirabella, "" Three Wishes for Cinderella "... They taught the children a very simple but important truth: to be kind, honest, fair, respect elders, never throw friends in trouble, and lots more. Loved and cartoons, but certainly painted!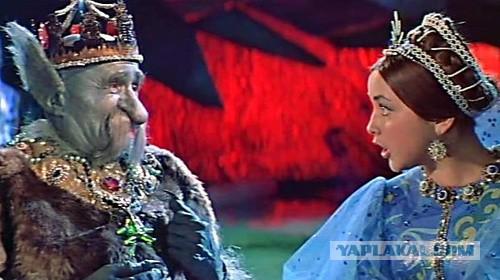 Before showing Valya told quite accessible and understandable language on the basis of the literary fairy tales, some stories about how the movie was filmed. At the end of the quiz was, asked to respond to the "fabulous" or "kinoskazochny" question, as well as a program to send drawings and crafts based kinoskazki shown. Transfer the whole family watched (parents, too, loved fairy tales), but better, of course, with the courtyard friends and pies that are baked grandmother weekend. Humane authors "In a fairy tale" did transmit only during the school year, in the summer program "going on vacation».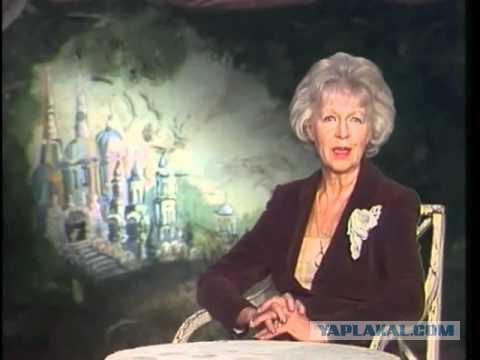 «Alarm»
Sunday, 9:30 am, all Soviet children run to the TV, begins the "Alarm" - transmissions that remembers every Soviet child. Appears on the screen freckled boy, like the hero of "Jumble" and sounded optimistic song by VIA "Gems».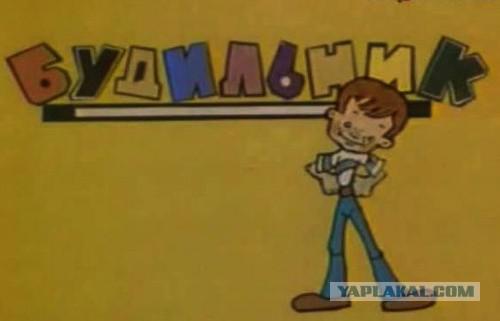 For many years the transfer led actress Hope Rumyantsev
The first issue of the transfer took place back in 1965.
At various times it led various celebrities: Valentine Leontiev, Svetlana Zhiltsova Angelina Vovk, Lyudmila Krylova and Alexander Voevodin, but I really like the actress Hope Rumyantsev, perhaps, for her cheerful, life-affirming voice.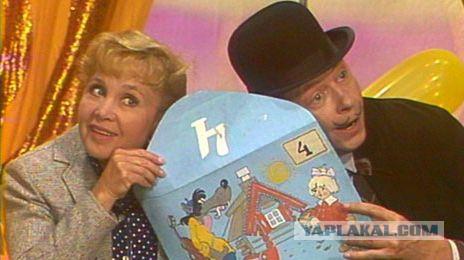 The program had everything: poetry, drama, learning dances, competitions amateur pop & quot ;. In the performances of favorite actors involved: Yevgeny Leonov, Vitaly Solomin, Michael Gluzsky Eugene stalk Irina Muraveva Alexander Abdulov and others. Among the guests of the "Alarm" were animator Theodore Khitruk composer Alexander Zatsepin, singer Alla Pugacheva, actress Rina Green, writer Boris Zahoder clown Oleg Popov, puppeteer Sergei Samples, trainer Yuri Kuklachev, illusionist Hamayak Hakobyan. Before guest stars laid out envelopes with to send the application to the cartoons, and they chose the one that the audience will see today. Here is multloto!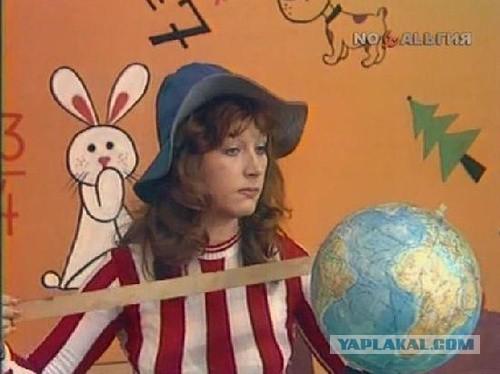 "Do with us, do as we do, do better than us!»
This children's television transmission GDR was very popular - she went from 1964 to 1990. In German, it sounded so: «Mach mit, Mach's nach, Mach's besser!» Her loved, perhaps because it was all in German succinctly, defiantly and bravely. Or maybe because of the lead - German athlete, actor and TV presenter Gerhard Adolf. Adi (as everyone called Gerhard) was incredibly charming, joking. In addition, the transfer of foreign music sounded, but it was a rarity for the Soviet people.
Of course, the program was aimed at raising a healthy, sporting spirit among the younger generation. These were among the three sports teams of students from different cities of the GDR, and the jury consisted of famous athletes and members of the National joint team of the GDR. Besides sports relays in the program had various quizzes, and held a competition on knowledge of traffic rules.
This show marked the beginning of sports programs such as "Mom, Dad and I - together happy family", "Merry Starts". But they were less successful projects than "business with us, do as we do, do better than us».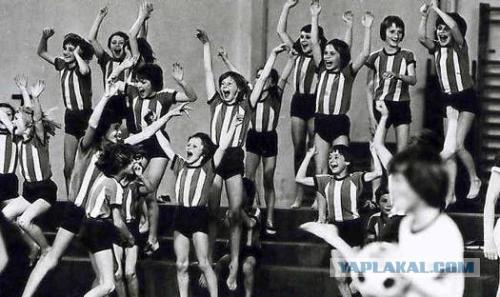 "Exhibition of Pinocchio»
"Venue-Bura, Venue-Boer Boer-Pinocchio! We sent the kids different picture '- such a song starts transmitting to the young artists. Children sent their pictures, they were shown all over the country. Conducted program animator Vadim Kurchevsky.
Along with co-host - Pinocchio doll - they dismantled touching baby pictures. The program tells about the great artists and taught to paint.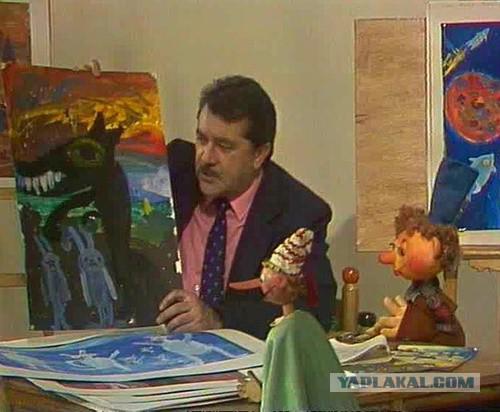 "Skilled Hands»
Another "creative" program, which was published in the 70-80s of last century. Detckomu "Hand Maid" taught Valentine Leontiev, Svetlana Zhiltsova later - the artist Nikolai Komov and girl Sasha Dragomiretskaya. Toddlers learn to perform different crafts from natural materials and paper: chestnut hedgehog, turtle shell walnut or machine of a matchbox.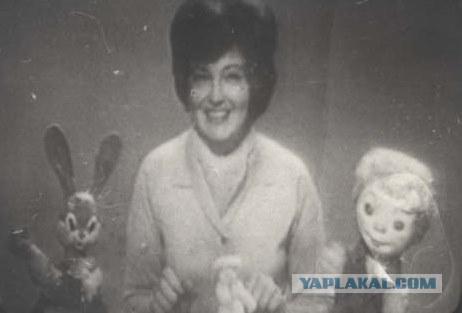 Laugh laugh, but there was and aesthetic education, and the development of fine motor skills in children. After each issue editors receive hundreds of children's crafts and pictures. Perhaps it was the prototype of all the favorite heading into the program "While all the houses" - "crazy hands».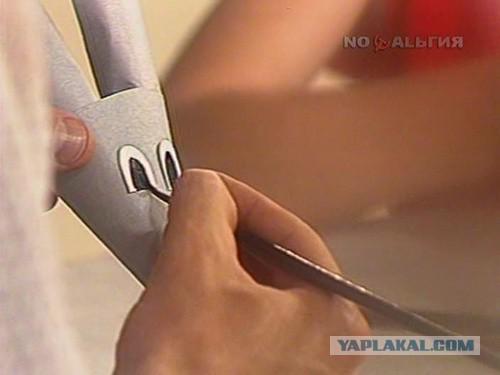 "Merry notes»
Children's program "Merry Notes" was the prototype of the "Morning Star". And leading were all the same Yuri Nikolayev and speaker DH Marina Burtceva. The program was attended by children amateur musical and dance groups and individual performers. Age was not limited to children.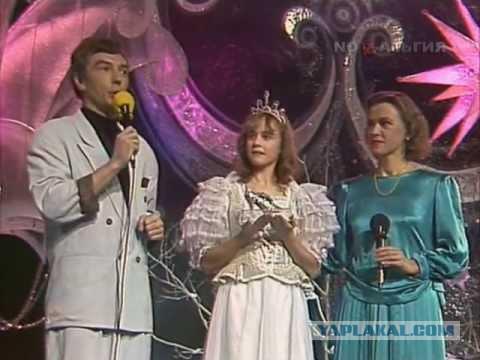 "The Children's Hour»
In the perestroika children's programs began to grow like mushrooms after the rain, "Jungle", "finest hour", "Merry notes." In the late 80's began to emerge a wonderful program "Children's Hour". There show performances of children's groups, cartoons, recipes, some simple meals. But the most memorable (at least for me) was the course of learning a foreign language (English, German, French), which was shown as part of the transmission.
Enjoyed huge popularity of English, and a not insignificant role in this was played by the fact that he taught Muzzy - the hero of the animated telecourse granted broadcaster BBC.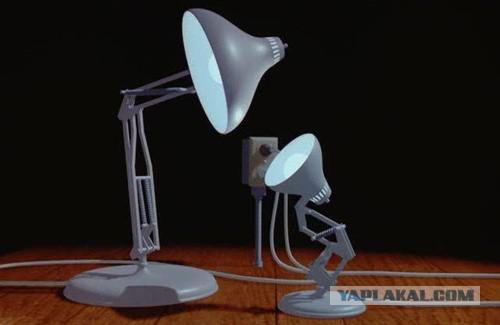 Huge green alien, like a bear and a snowman together, arrives on a flying saucer in the country Gondolend. "I Am Muzzy. Big Muzzy! "- Loudly proclaimed the hero of your appearance. In the story, he finds himself in the most absurd situations, and is powered exclusively Muzzy watches and other iron things. "I Am hangri. I Am Veri hangri. Ai Like kloks. Mm-hmm ... »!
Still nothing funnier and more effective in language learning, I think you can imagine. Here it is - a real old school!
And you remember what children's programs?
source