I do a creative person, as a child went to art school. But her parents had been given to in.yaz, thanks to teach English in a school, a talent for languages ​​at me, you see.
She graduated, worked in cellular long, and one resigned. I decided not to run just to find work and afford a vacation in the summer-long.
22 photo.
At first thought the painting, and then began to actively work fully with google, and my attention papier-mache doll as part skill. Special thanks need to tell our Russian kukolnitse Natasha Lopusovoy-Tomsk, whose book on the dolls from papier-mache caught my eye. No advertising, no, she really strongly impressed me.
Well, that is cheap, no extra costs (I do without work, economical) - toilet paper, flour / starch, water. First koryavenko go. I make two masks, which are then thrown. Even the photos there, so I can not boast, and thank God. Then he made a flamingo. This is the first figure of papier-mache.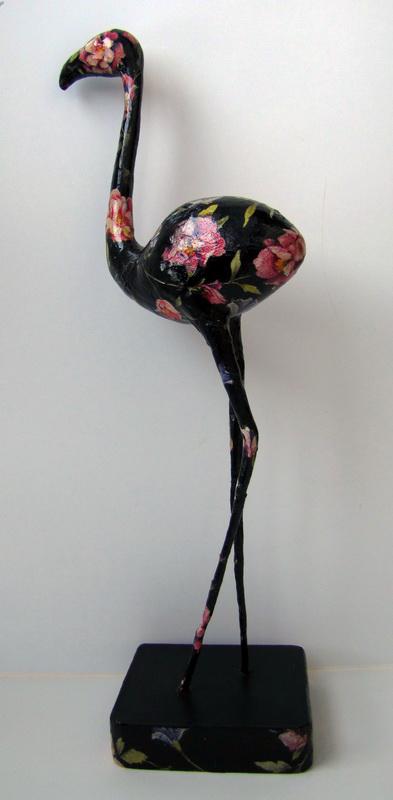 I bought a plastic mask and began to take off their form, develop in their own way.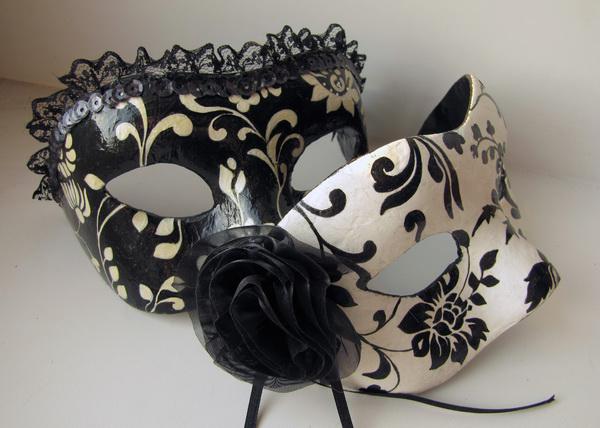 This.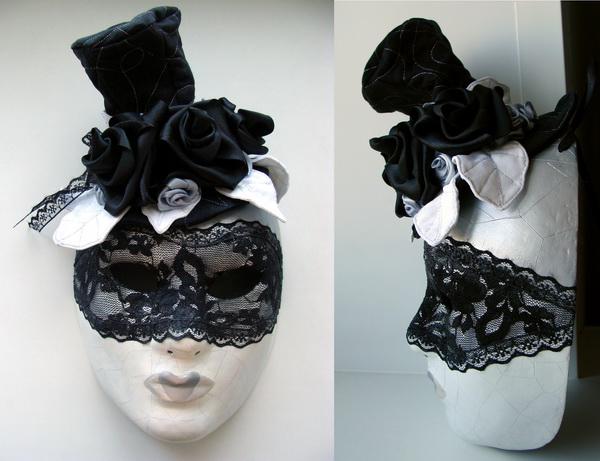 And such)
Sorry for the logo, it's mine. But another picture without it left.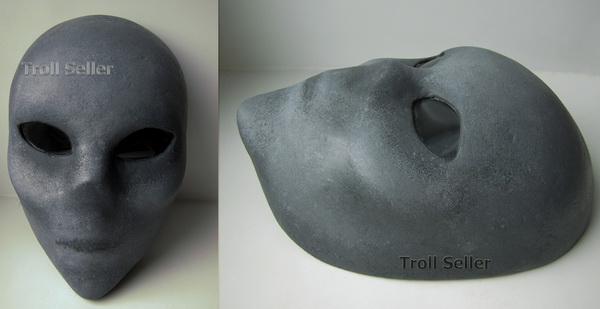 Why the mask? And because our city has a pizzeria, where hung terrible nosed golden Harlequins in caps. Now I am even familiar with those who made them, and then die like a home. I do nosed mask - fetish. Now all remembered Freud, yes ...)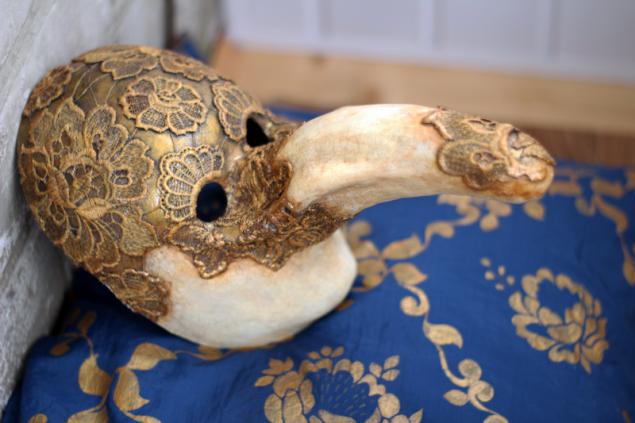 And Freud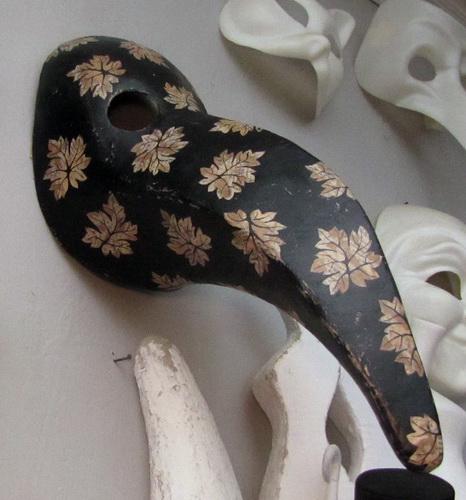 I realized that out of papier-mache can be all to stick. You know, because of it once and furniture making. But there retseptik not as easy to handle the machine will have.
It's just a whale. But it would have taken a stand for the phone.
By the way, papier-mache - it is not only layered gluing paper. Of paper and a lot can still be done. Honestly, honestly, it is almost like clay or dough poryhlee, of course, but also much easier. Because it is already possible to sculpt and shape. You can shoot with the form of gypsum, can be done on a frame made of wire or even a newspaper. He took a newspaper, it twisted threads or molar tape into the desired shape, and the top weight added voila. Although it sounds easier than it is. All the same, it is necessary and dry, and this time, and skins, and it is dusty. But I love.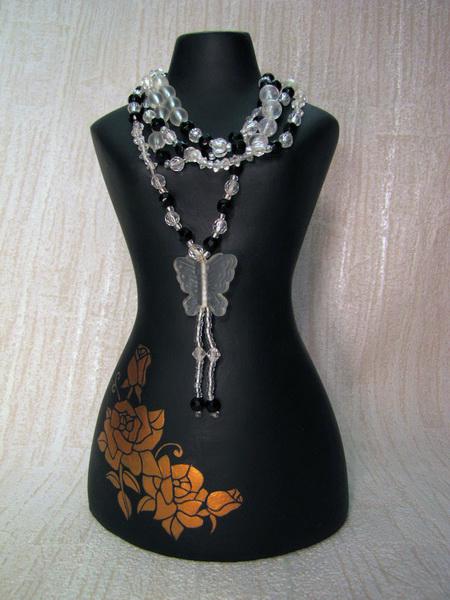 Mannequins love to do. The recently launched.
This is that imperfection. The rest will not boast. They have not even doshlifovany.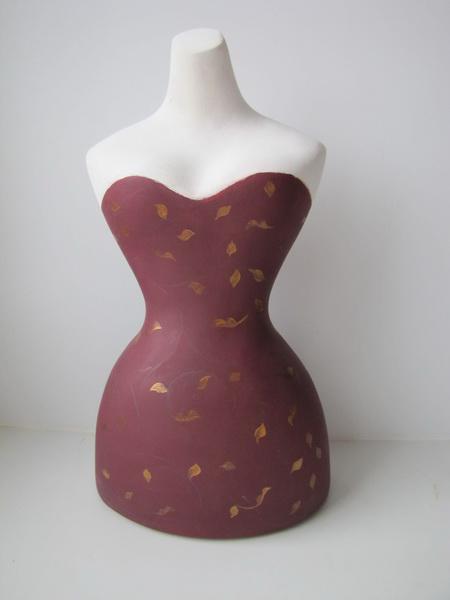 Over time, he acquired and received the gift of a technique for polishing) I love multitul and engraver, my irreplaceable friend in creativity.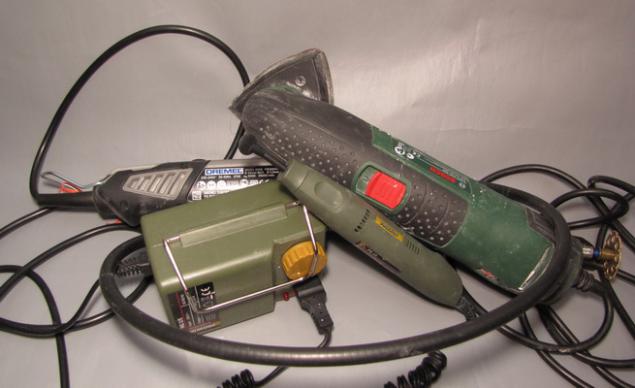 By the favorite holiday doing all sorts of things for sale. Photos less than works.
Snowman. Spears has not happened) OOAK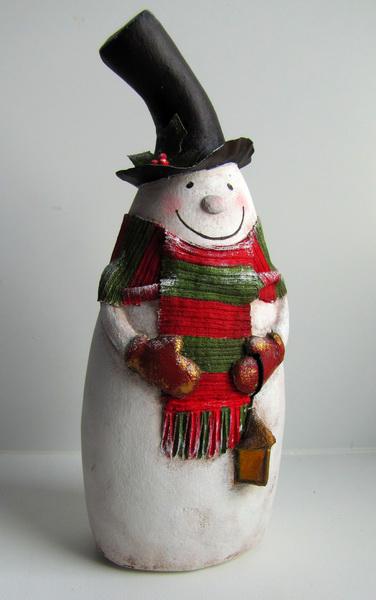 Angels. To be honest splagiatila with pictures of some Scandinavian magazine, they're made of ceramics. Do not tell anyone!)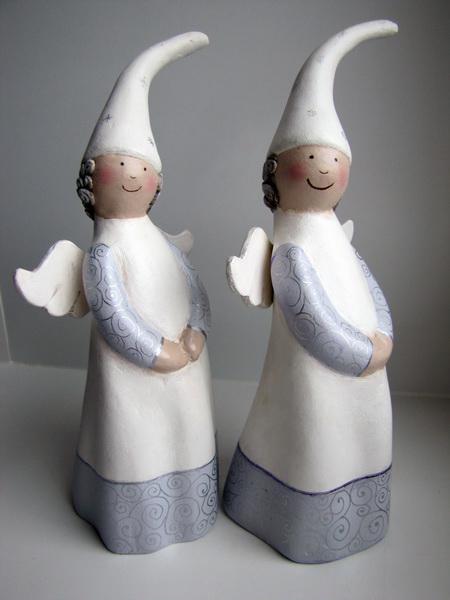 Chukchi. Just Chukchi. The window looks out there snow.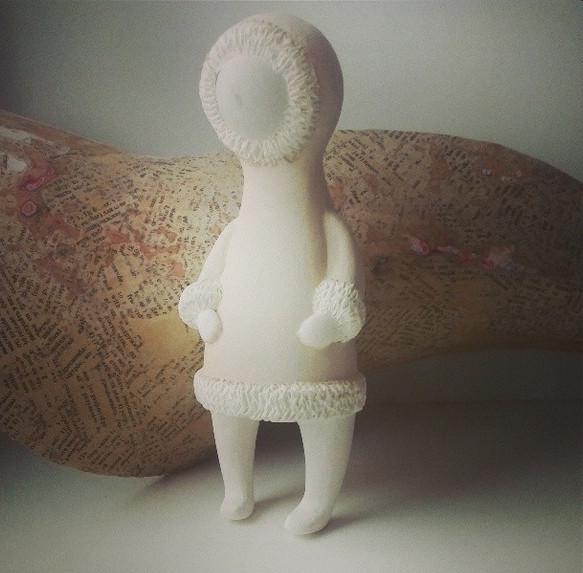 It began to be used for small parts self-hardening plastic.
Moomins.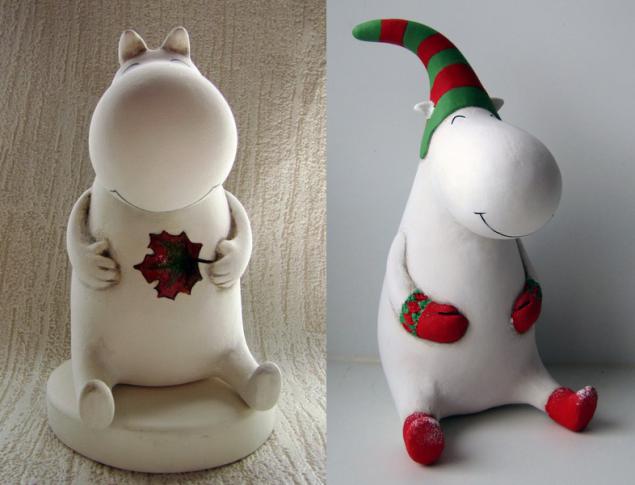 On the job, of course, I had to settle, and then leave again. Now my best to develop the creative process and the sale of products.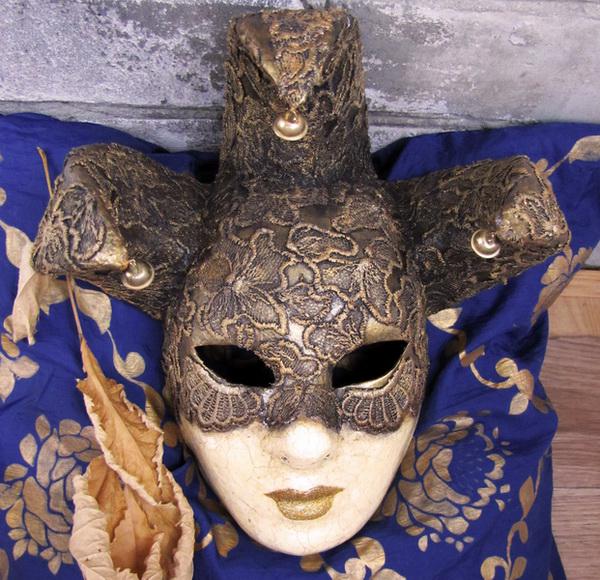 Another imperfection. Hanging, waiting in the wings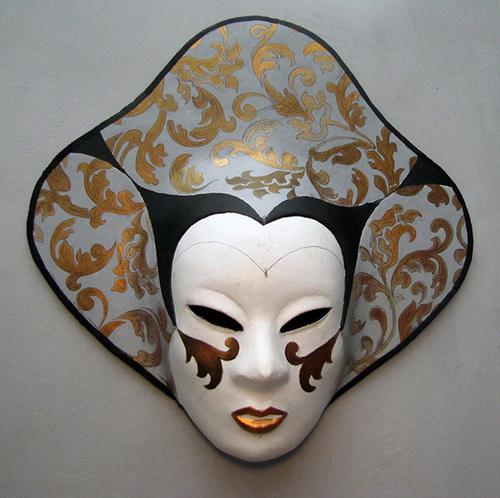 The mask on the handle.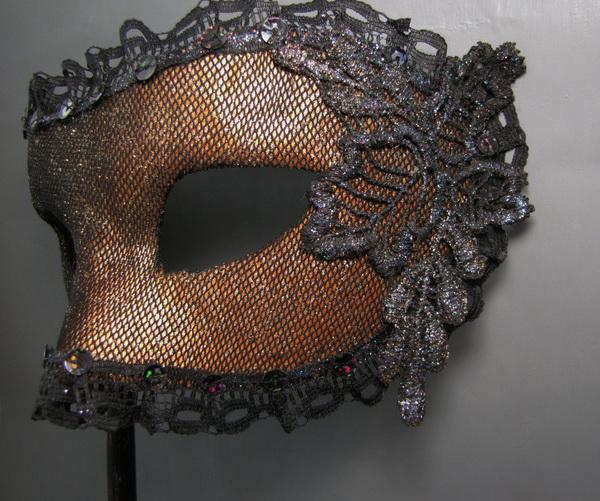 Unfortunately, not everyone needs a mask with huge noses, mummy trolls, or aliens, because often doing what is asked. For example, here such Kotofeev.
Cat left to participate in the contest. Because the nerve to dial YaPovtsev ask who is in the VC, click on the Like link TYNTS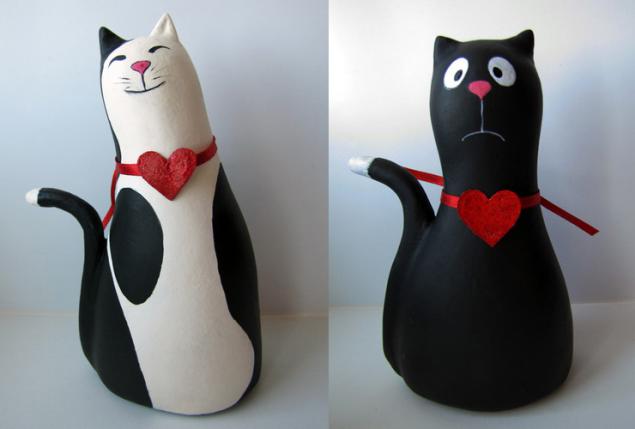 But each master in the end is a buyer. And I, too, slowly-polegonku sales began)
Sometimes I weave to their work in the internet. Nicely.
A customer in my mask.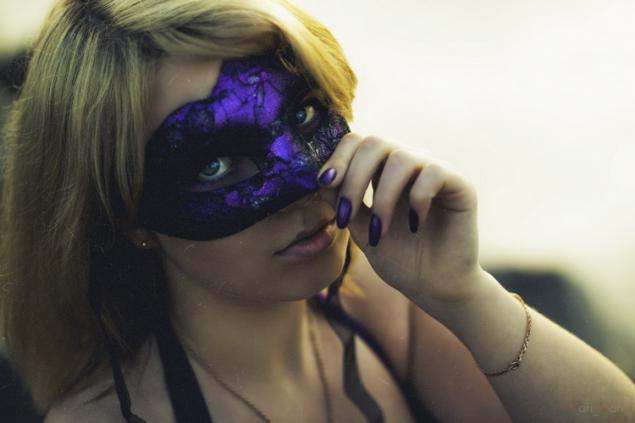 His shop there, rent a shelf in the store, there is an Internet-based platform for sales.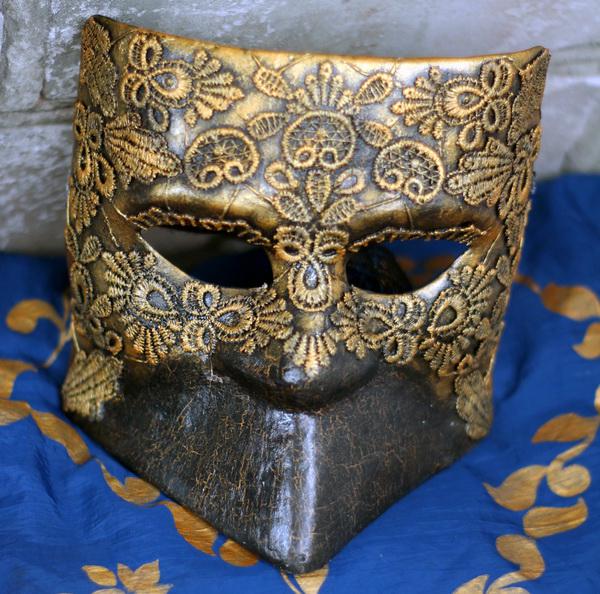 Special thanks to my dear man for moral support, gifts in the form of power tools and a kick in the ass towards the development of creativity. I hope he does not read or conceited))
And you for reading my post.
All kick, I have a strong reinforced papier-mache bear!)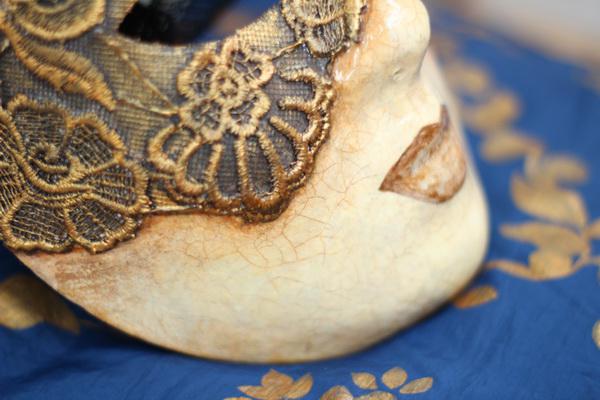 Source: