There is a need in the closet and hallway lead into the human condition.
Cost wardrobe to a height of 3, 1 m approximately 50k, it was decided to do everything myself.
In just draw, he agreed with his wife.
Will be 32 photos.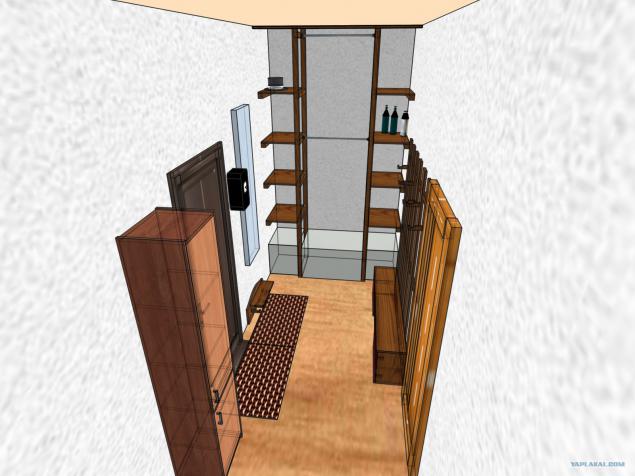 it was
photo2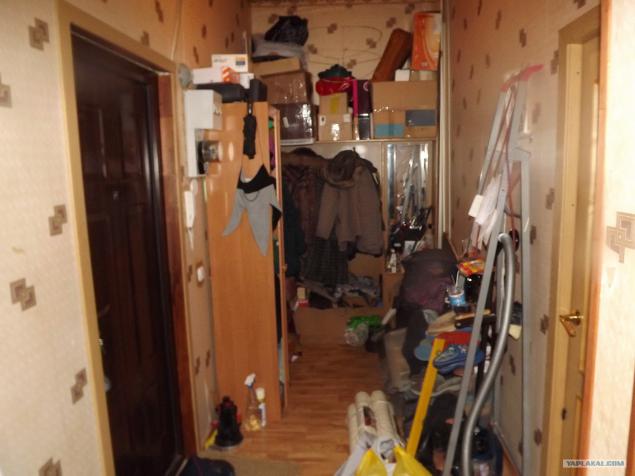 it was
Photo 3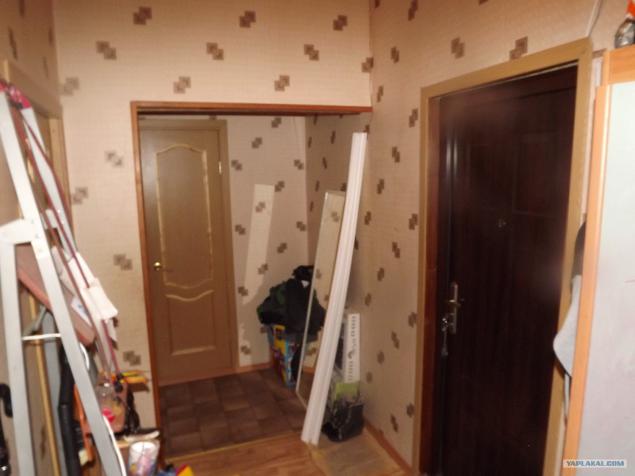 and so it was
photo4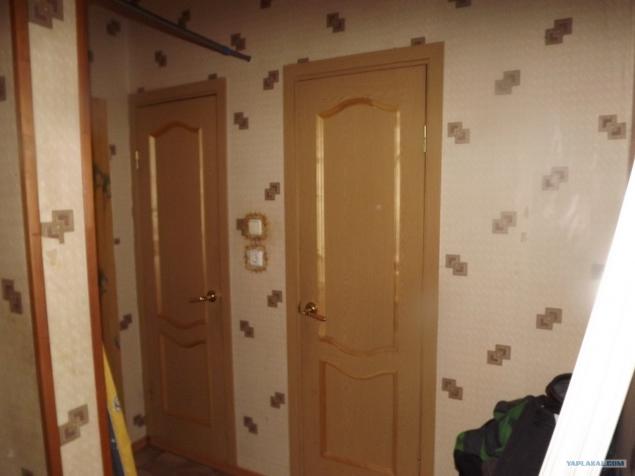 remove the old wallpaper
photo5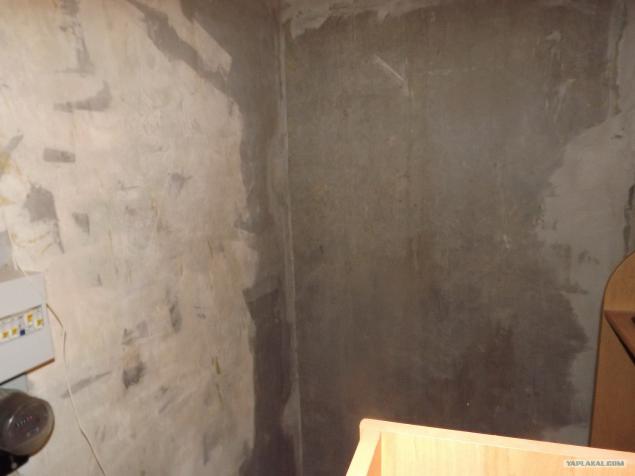 and on the other side of the corridor
Photo6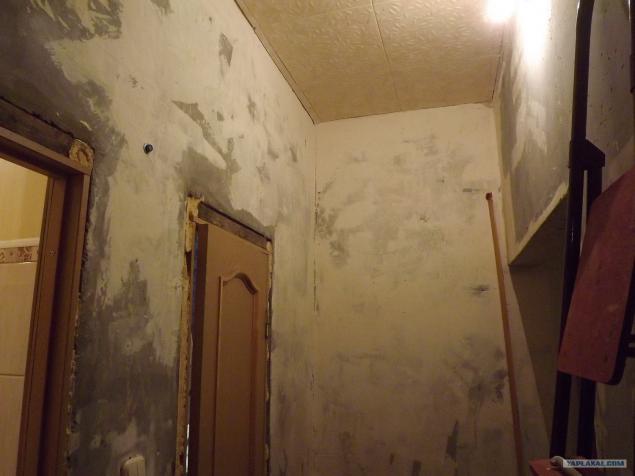 sticking new, beautiful, white wallpaper
Photo 7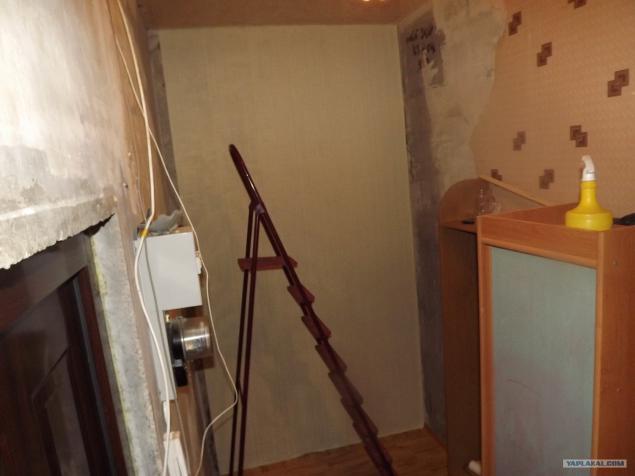 buy sticks, plywood, screws, corners, vibrating sander
Photo8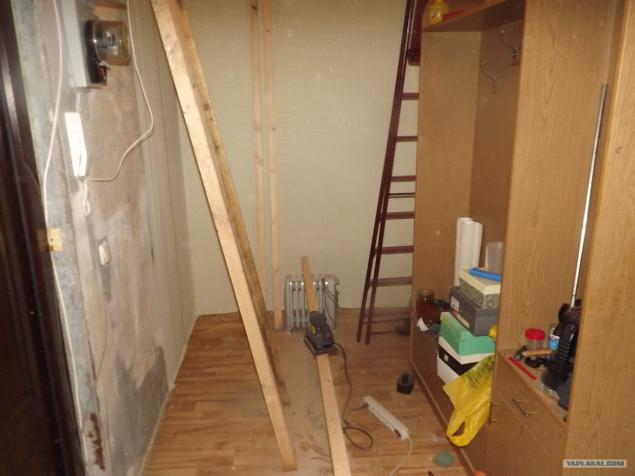 and begin to build shelves
Photo 9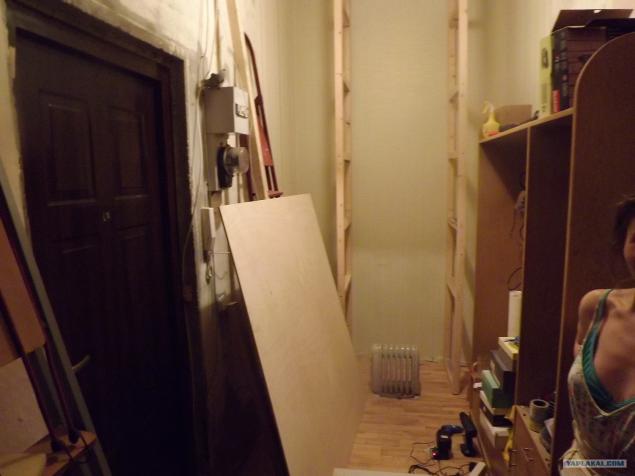 is not attached to the wall
Photo10
clothes rail is not particularly bothered made of very cheap curtain rod for 250 rubles, sawn in half
foto11
something already obtained
foto12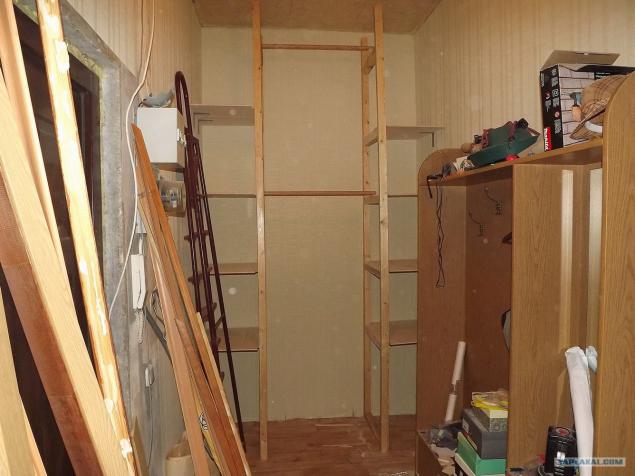 the inner walls of the cabinet make of rope
foto13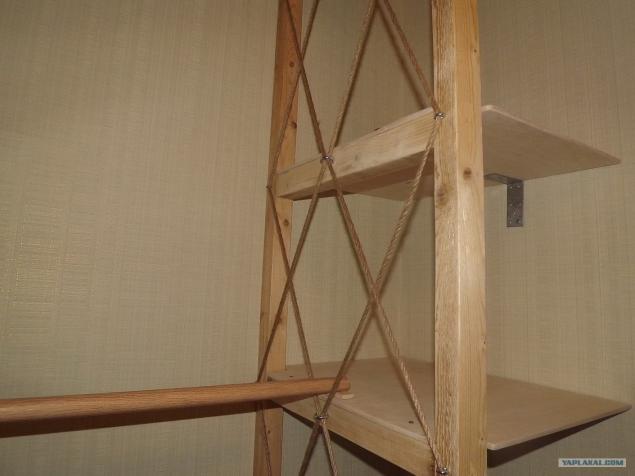 Sliding door came the most expensive 3500r.
8 and guide rollers for the four-door
Photo 14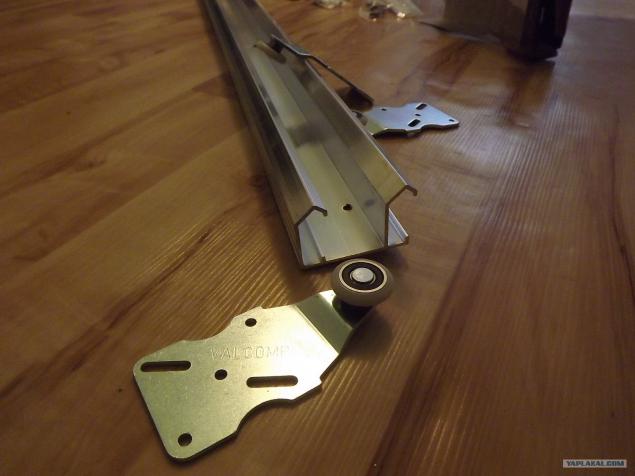 And they themselves did the doors of the polycarbonate, the fear of what would look like a greenhouse
foto15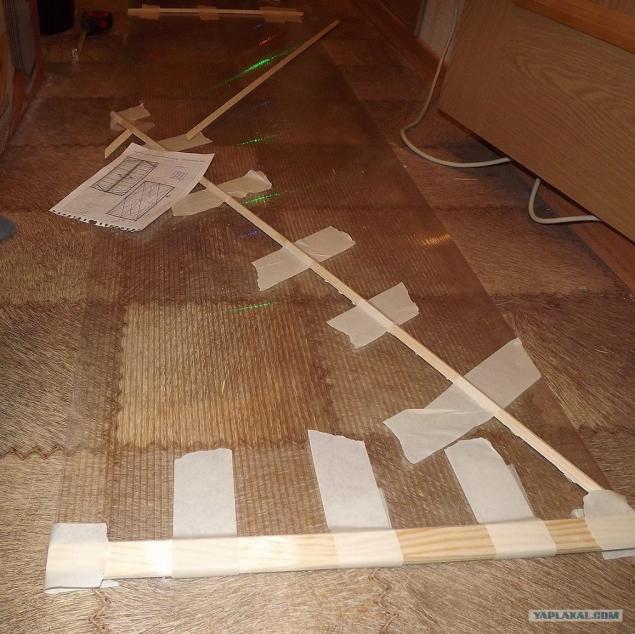 drawing on the doors is on the design of the glazing beads and glue them on the liquid nails
foto16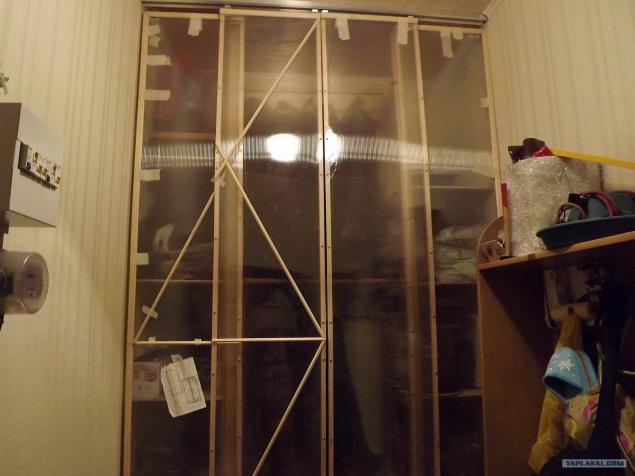 sawing, skin and sticking
foto17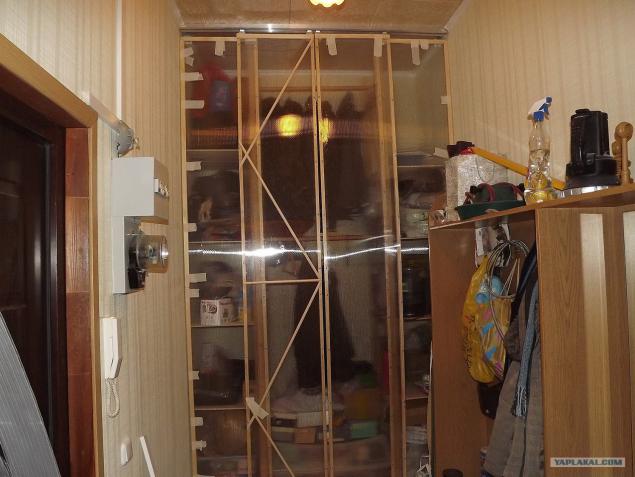 like drawing lined up along the way mirror hung it on loops, which is very convenient
foto18
from the remnants of bars and rods
foto19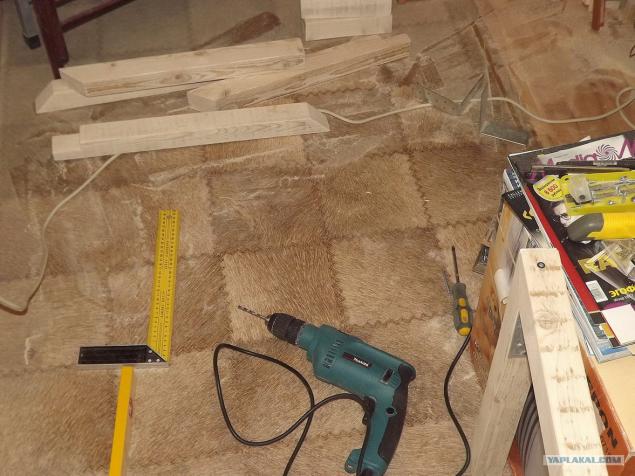 zapilivaem bench
foto20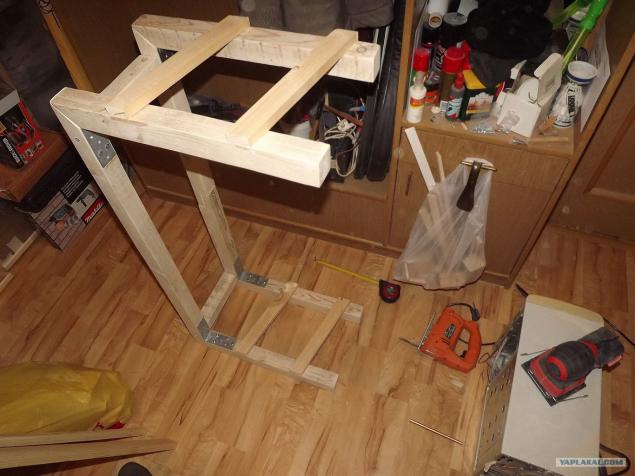 with shelves for shoes
foto21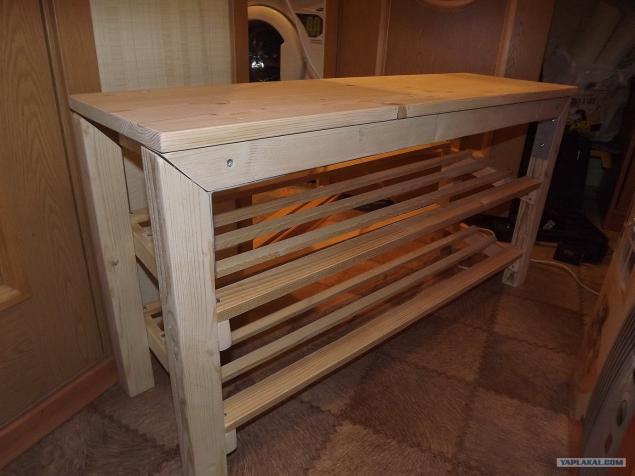 buy paint from perlomutrovym tide, with effect it "Northern Lights»
mark up the drawing of masking tape and paint
foto22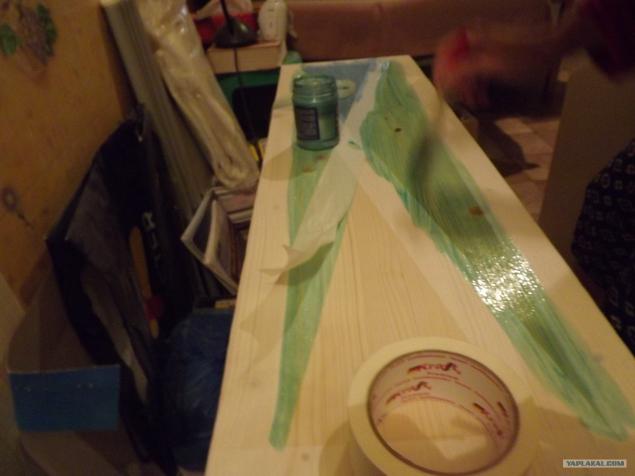 and the closet door, too, with the inside
foto23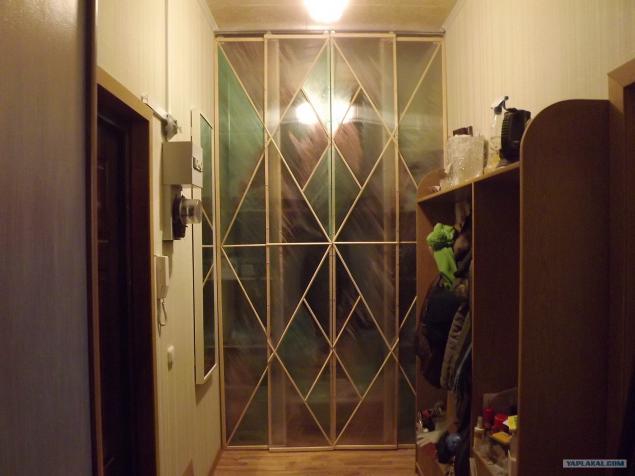 old lamps do not fit into the new interior, clearly will do themselves
pretends to rail design size
(floor standing)
foto24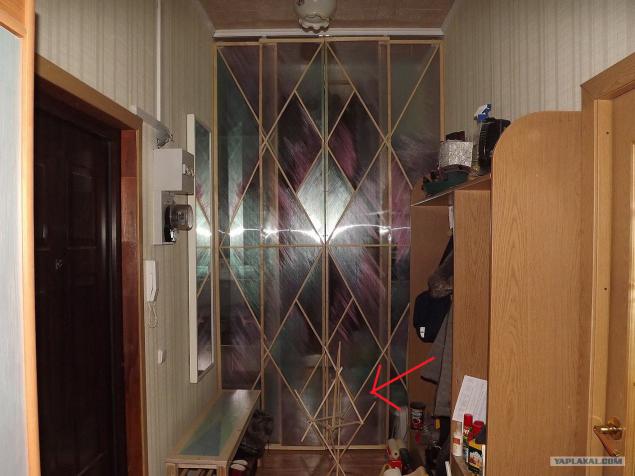 sawing and sticking pyramid
foto25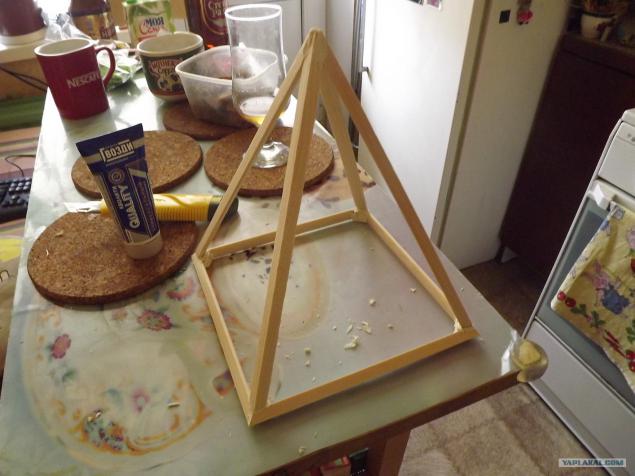 and diamonds
foto26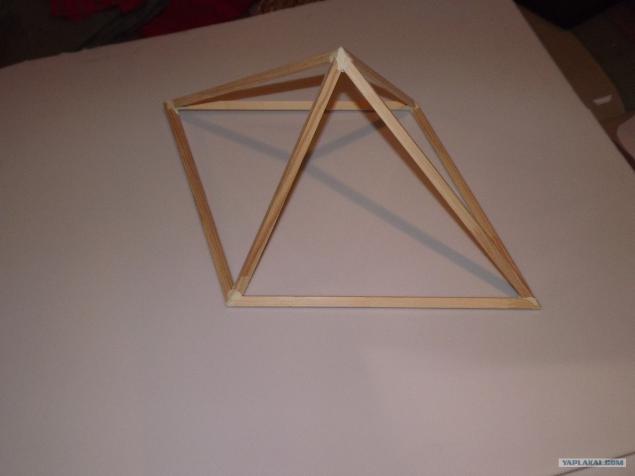 white Plexiglas triangles sawing small hacksaw
and paint them the same paint
Photo 27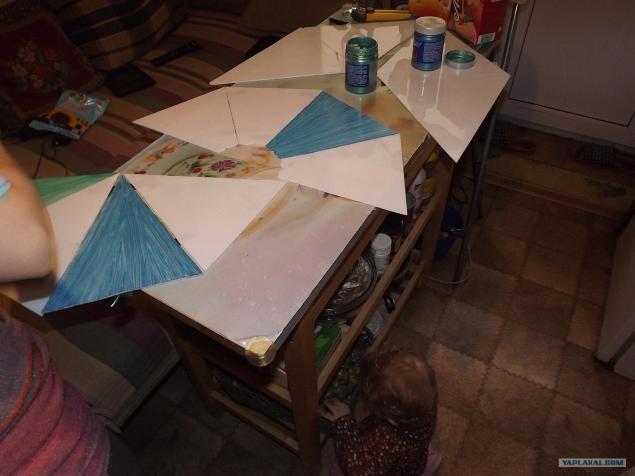 nails sticking
foto28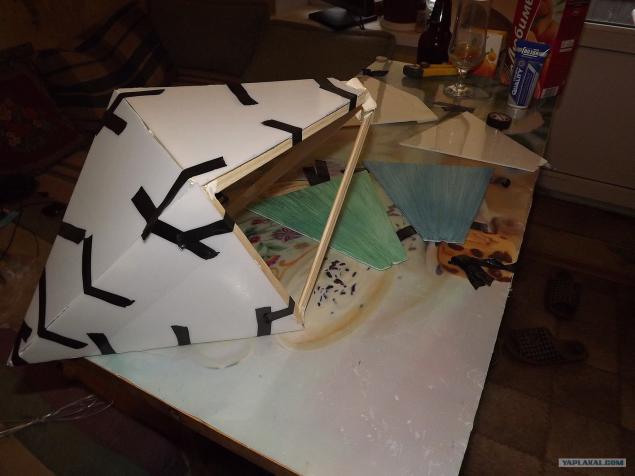 give dry and hang
foto29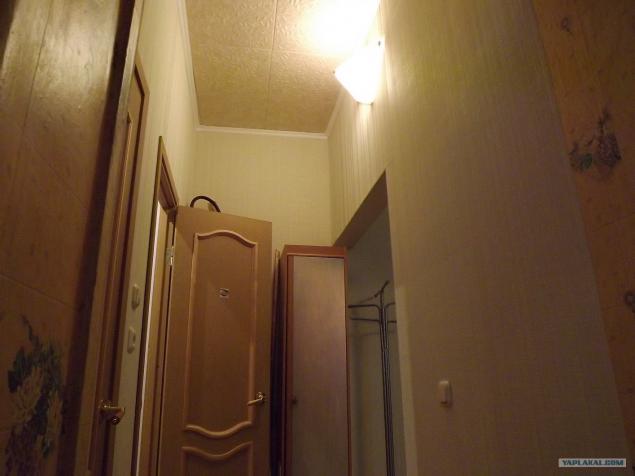 and enjoy the results
foto30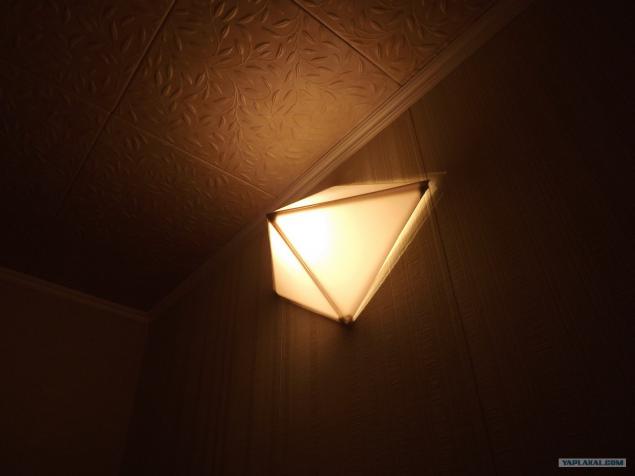 foto31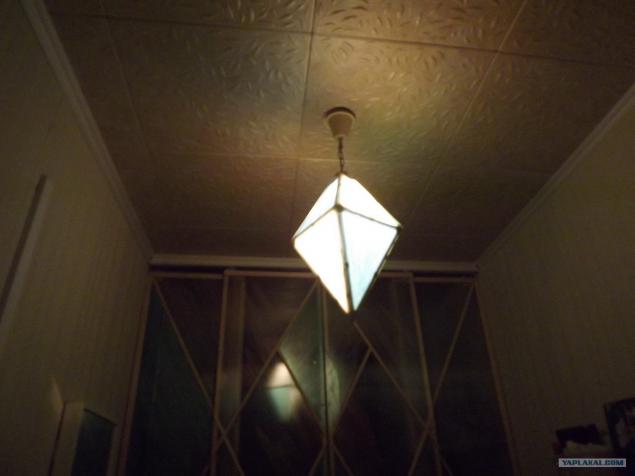 foto32
that's all, thank you for your attention. if you want to photograph something realties closer bigger
His wife and child are happy!
total estimated
ledge 298
Wallpaper paste 171
skin thin section 338
mung HS 450
Wallpaper 2160
n the plinth 306
Corners paragraphs 154
rope 330
hinge screw 332
level 159
Area met 288
roller, brush 192
nasche, Shtaps, glue 1573
screw, nail files 450
bar, plywood 970
polikarb 825
door mechanism 3500
shield rail 503
paint, varnish 420
mats 1000
Plexiglas 620
TOTAL: 15039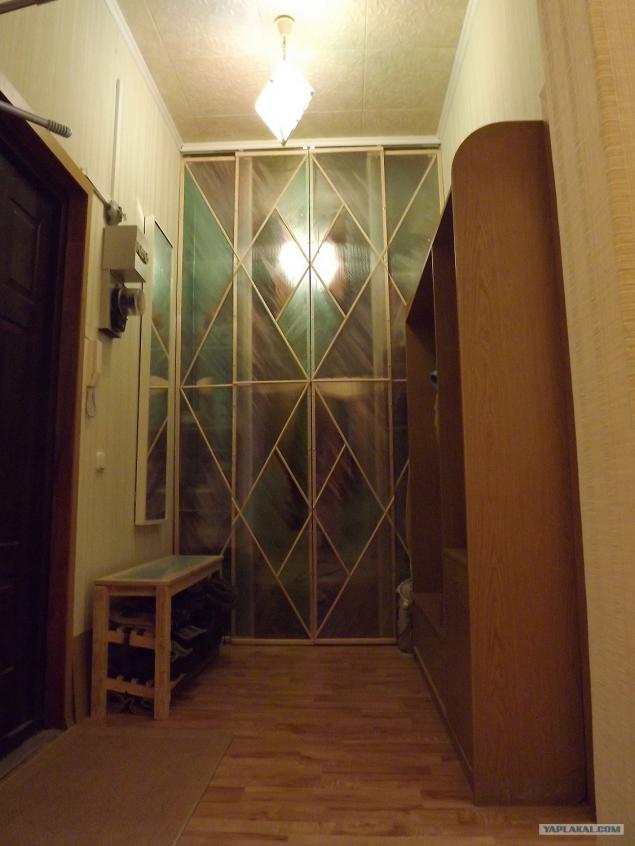 Source: