During the 7 years of Japanese photographer travels to cities in Japan and photographing all sorts of things: food, kennels, zoos, flower beds. Amazing collection is a selection of beautiful manholes. Each is decorated with a sense of their own pattern. They look very real paintings and decorate the streets of cities in Japan.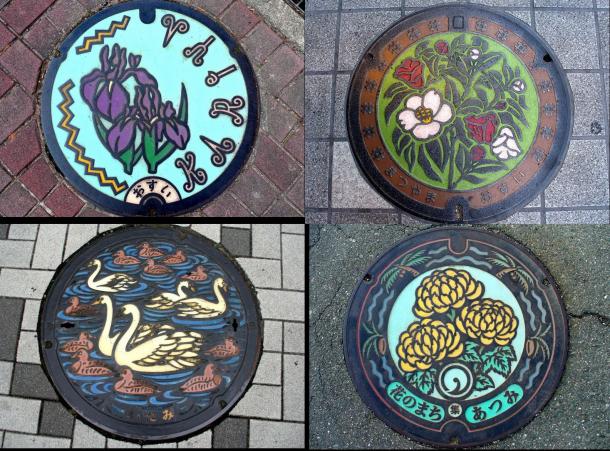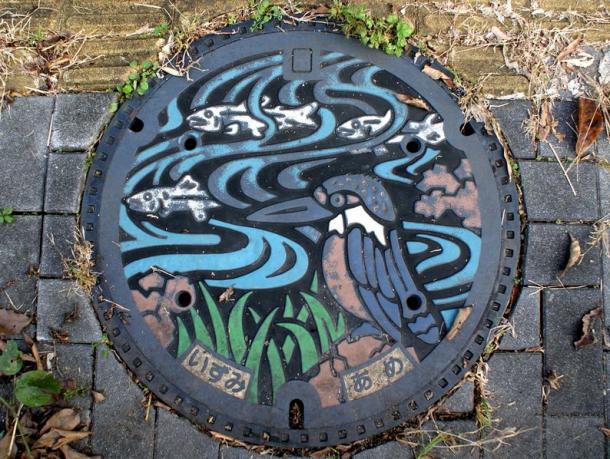 Raven and fish in the city of Izumi-shi Osaka Prefecture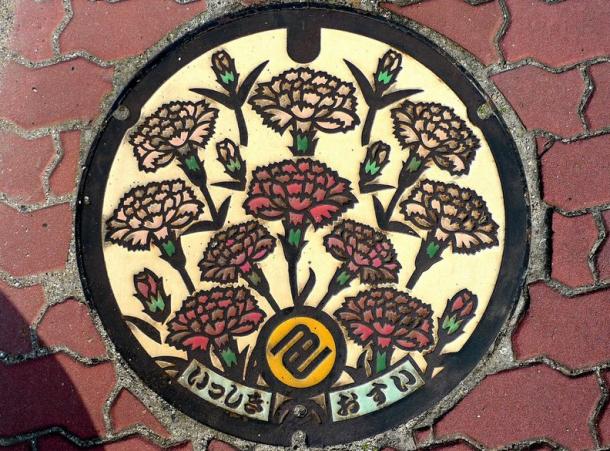 Carnations in the city of Aichi Prefecture Ishshiki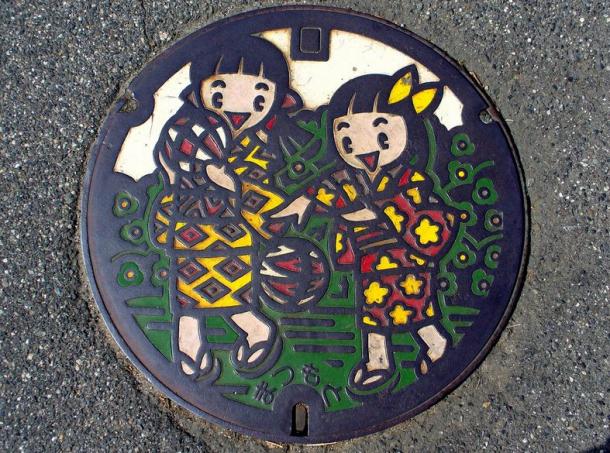 Girls in the city of Matsumoto in Nagano Prefecture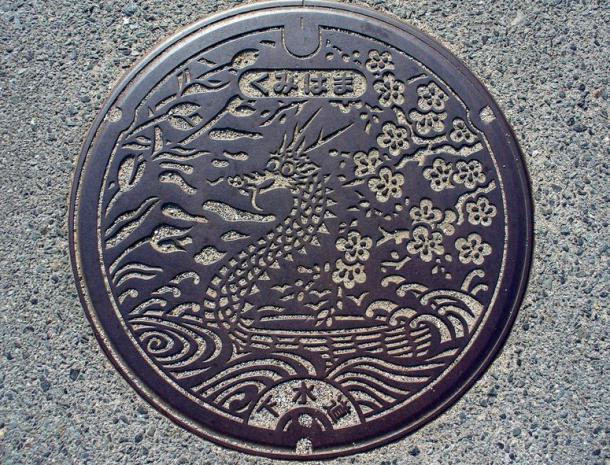 Dragon Kyoto Station Kumihama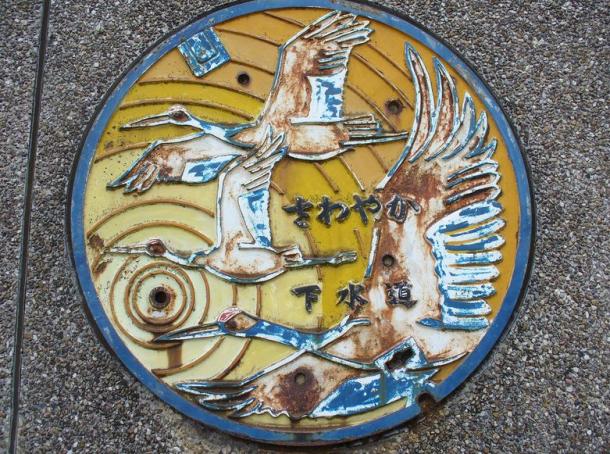 Cranes in the city of Kushiro, Hokkaido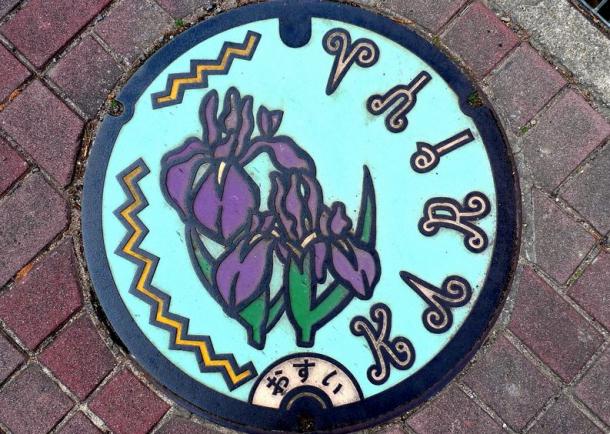 Irises in Kariya, Aichi Prefecture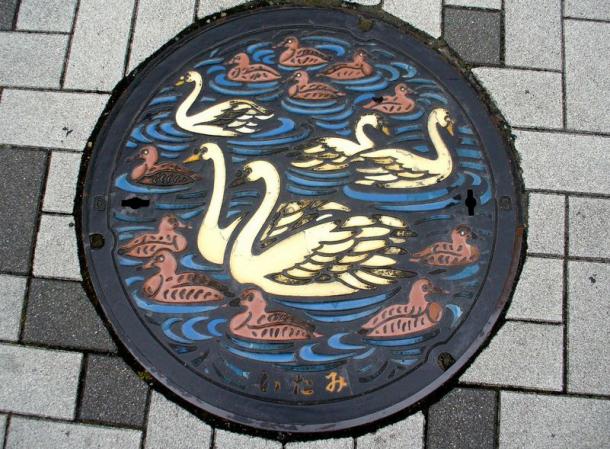 Swans in Itami-shi in Hyogo Prefecture
In 1985, one of the officials of the municipality authorized service organizations to create a design of hatches at its discretion. The aim was to draw people's attention to the very hatches, to work on the installation of the sewer infrastructure and to understand how all of this is expensive. Someone from investors may have thought to help with the arrangement and it would help to reduce the level of taxation in the country. The idea was to benefit and completely still not been implemented, but many began to decorate the manholes, the idea moved from the city of Shizuoka in many others.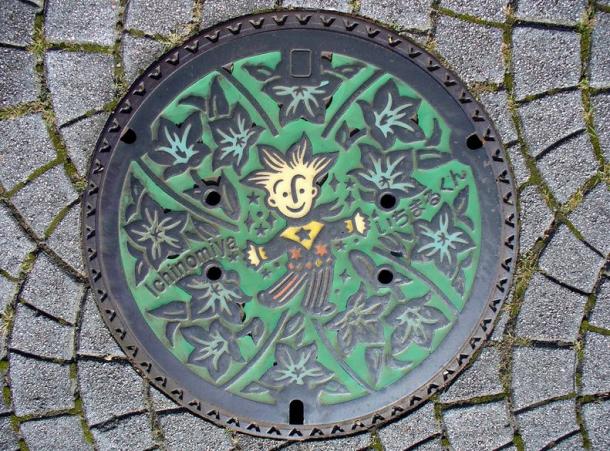 Lilies in the city of Ichinomiya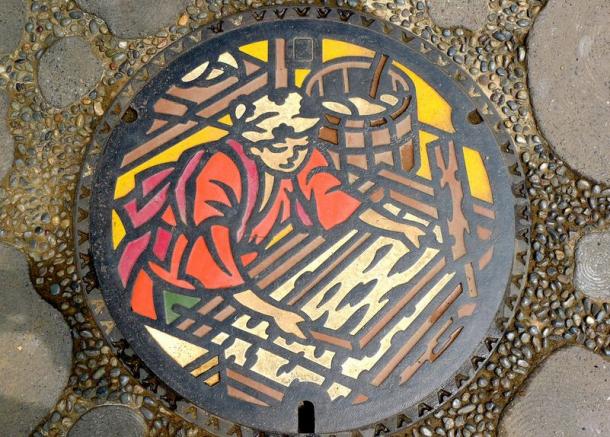 Luc in Imadate-gun Fukui Prefecture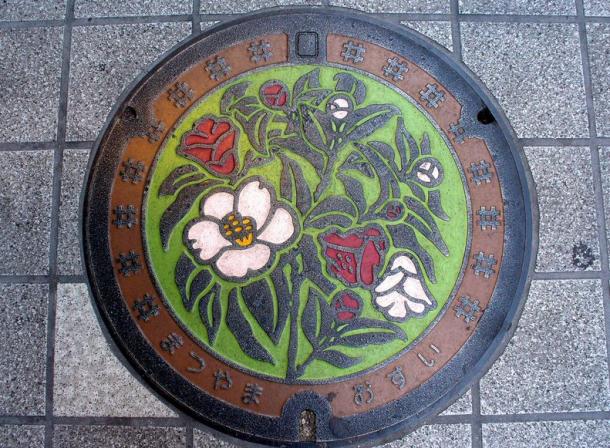 Luc in Matsuyama, Ehime Prefecture Sea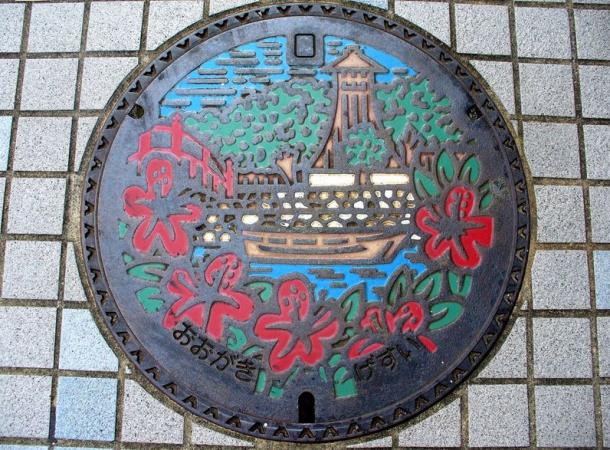 Luc in Ogaki-shi in Gifu Prefecture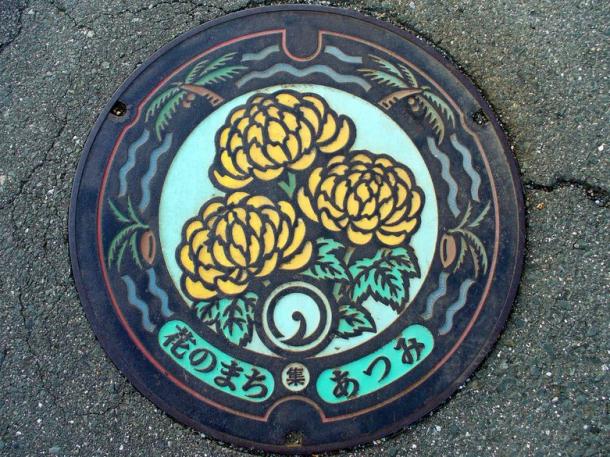 Magnolias in the city Atsumi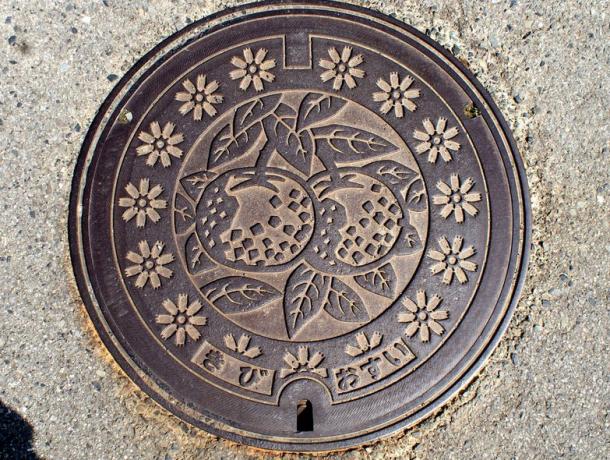 Peaches in Kibe, in Wakayama
Today, all over the country about 6,000 uniquely decorated art hatches, they depict symbols of prosperity, colors, patterns, ligature ancient signatures of local importance. Morito photographed constantly, in his collection of more than 700 photos hatches. He wants to collect pictures of all covers of the country.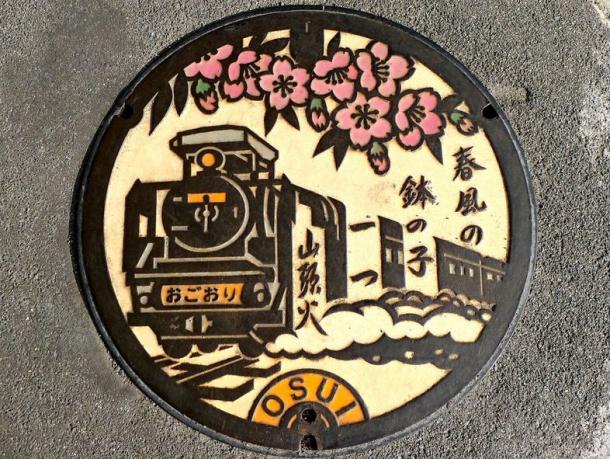 Train in Ogori in Yamaguchi Prefecture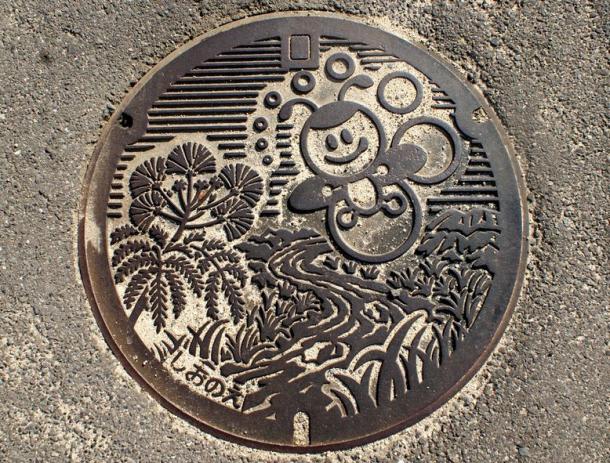 Bee in the city in the prefecture of Kagawa Shionoe
Shooter in Takamatsu, Kagawa Prefecture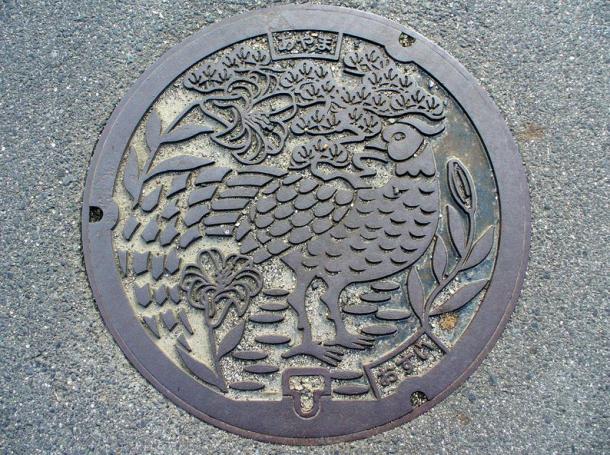 Pheasant in Ayama Mie
Fuji in Shizuoka Prefecture
Photographer quite known for its well-synchronized collection. In addition, they are unique: very few people come to mind so thoroughly like to collect unnecessary information. And an almost chronology and a photo archive of his native country.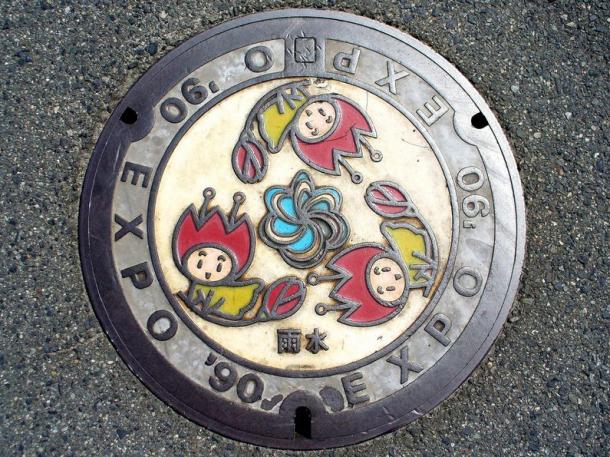 Flower Elf in Osaka