In prison, which will provide Adreas Breivik, for a new inmate will be introduced more stringent restrictions.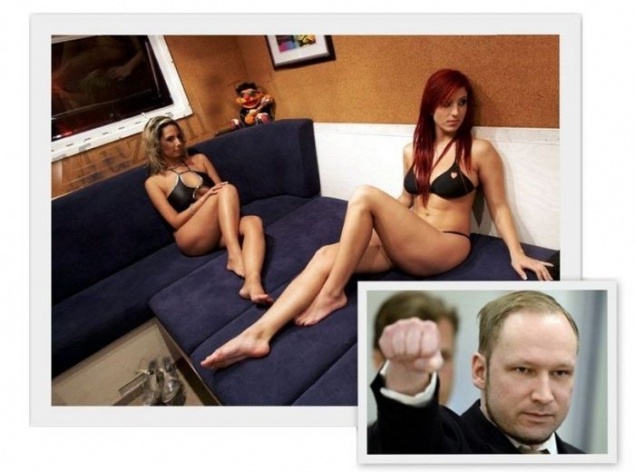 1. On the money that Breivik will get, he can afford to hire call girls, but not more often than once a month. At the same time, during a meeting with the girl next to the security guard will be armed and will fix all five cameras.
2. In the event of an escape attempt is allowed to use only rubber bullets, so as not to cause injury to the prisoner.
3. In the event that a prisoner would be treated inhumanely, he has the right to go to court for compensation for moral damage.
4. Employees of the prison should be checked daily for the presence of the prisoner room dirty laundry, so he was not able to help him deal with anyone harm.
5. Camera particularly dangerous inmates cleaned every two days, regardless of the wishes of the prisoner.
6. In the case of good behavior, three years later, Breivik can get your camera LCD TV of 32 inches and a game console.
7. For the most dangerous prisoners are held daily physical exercise in the gym with modern equipment, in order to physically wear down the offender.
Also, the warden said that Breivik will be given the opportunity to choose the color of the walls in the chamber and provided three different mattresses of different softness to choose from.