According to the materials auto.mail.ru:
"AvtoVAZ" has decided to hold a series of crash test Lada Priora, which, according to the assurances of the representatives of the Russian auto giant, is the most secure of all domestic models.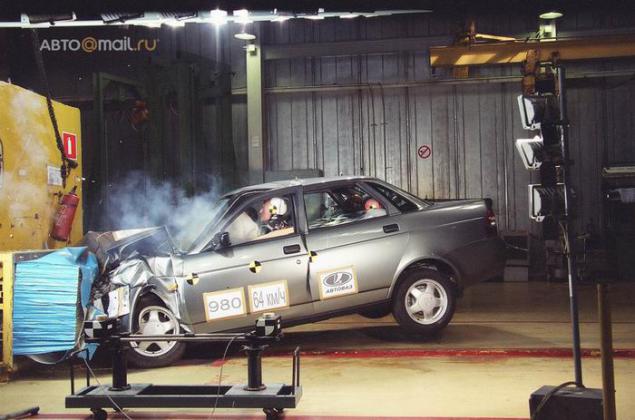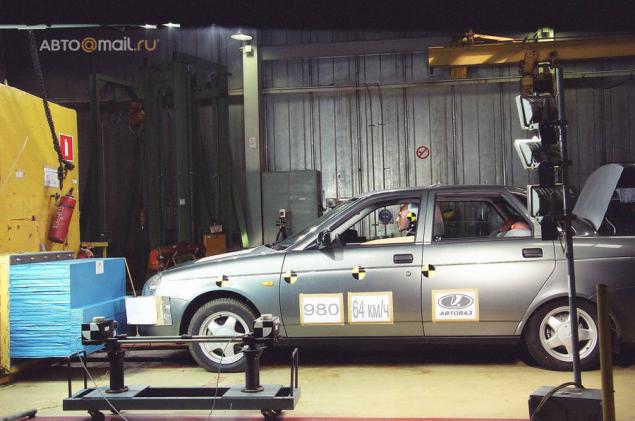 ​​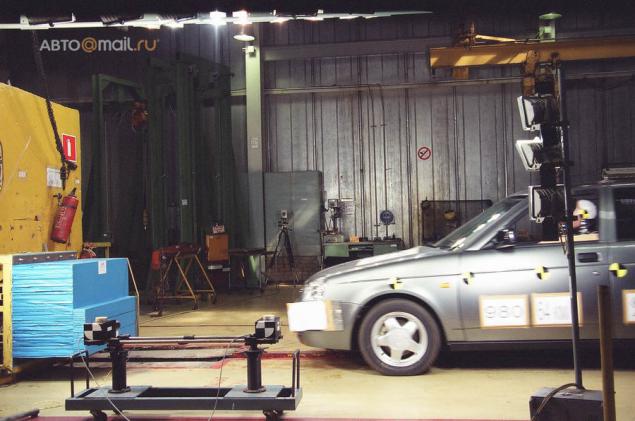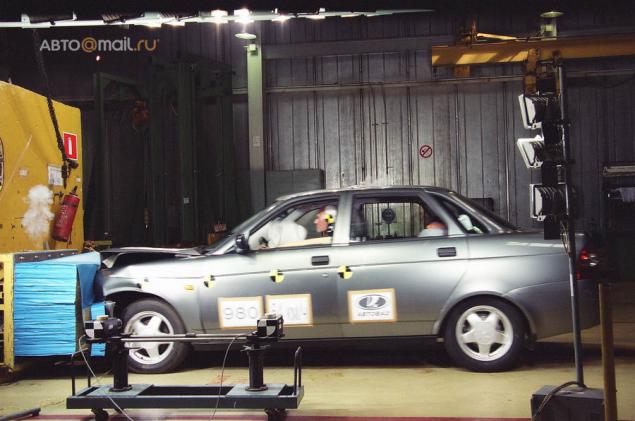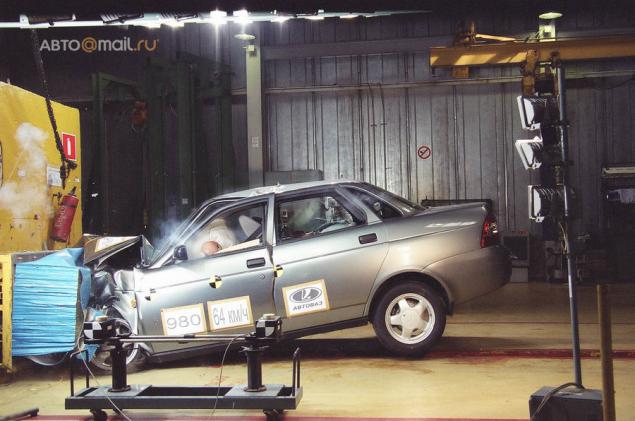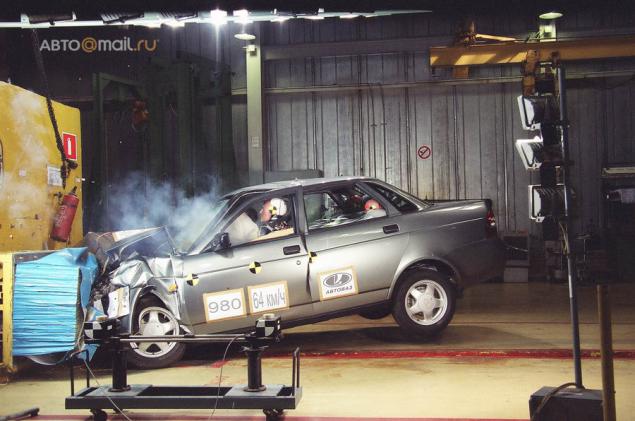 At first glance, the car is generally a good idea survived the crash test, but on the roof and there was a fold (but nothing criminal in this no). The two opened pillows, legs mannequins were not trapped, the interior space would be enough to ensure that the driver left the car alone. That's just the driver's door was locked and had to be opened using scrap. The latter, of course, did not like the experts, as in the previous crash tests are not usually jammed door. However, it should be noted that the rules for locked doors EuroNCAP no penalization is not provided.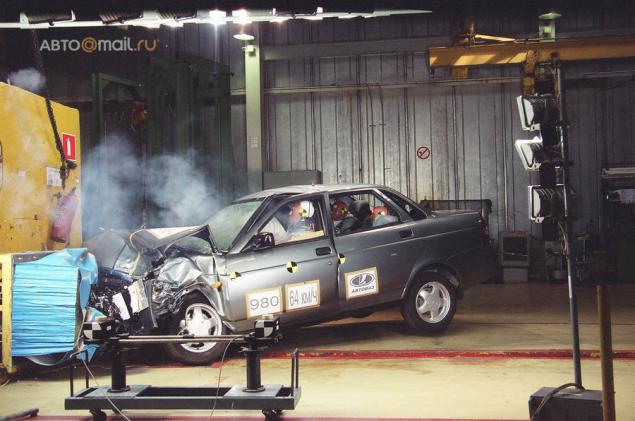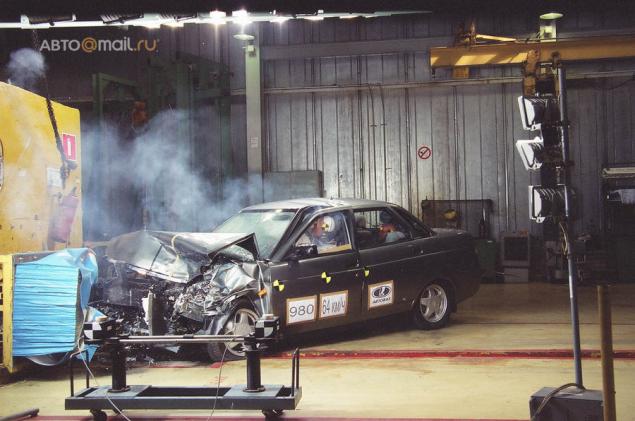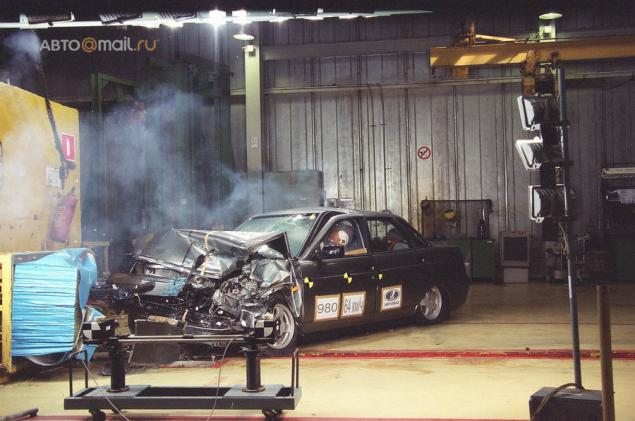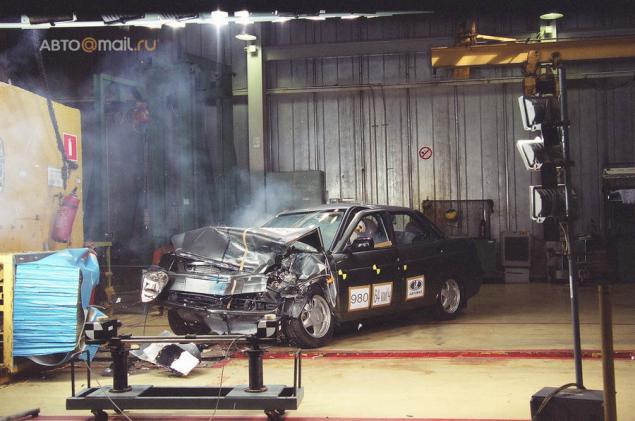 And that's what showed appliances. Immediately I must say that until Priora to four stars falls short. Engineers say that the machine is in the frontal crash test will receive about 12 points, which allowed taking into account the appreciation of the side crash test (it is 12-13 points) to speak confidently about the four stars. However, as a result of the crash-test Priora scored only 10, 56 points out of 16 possible. And it says that the tested machine has only three stars.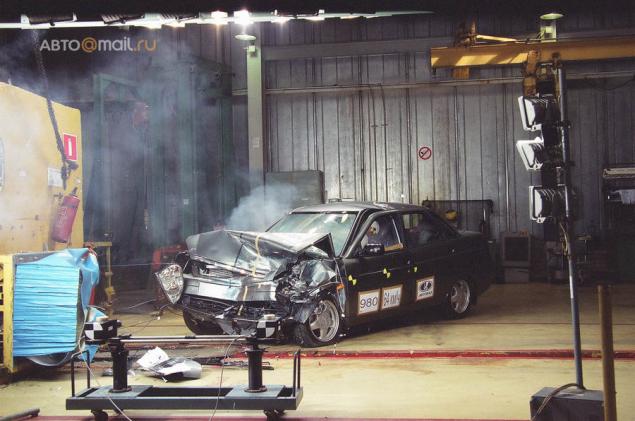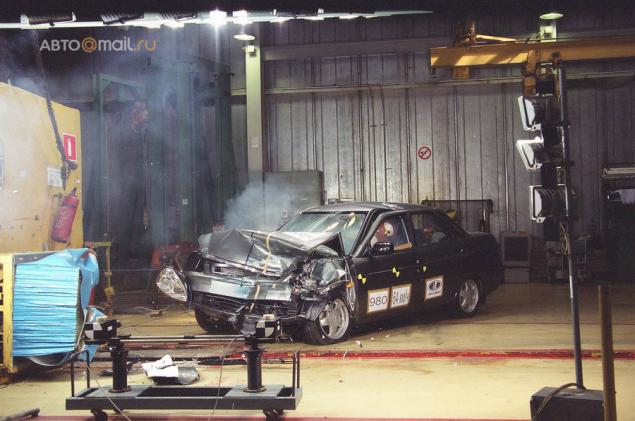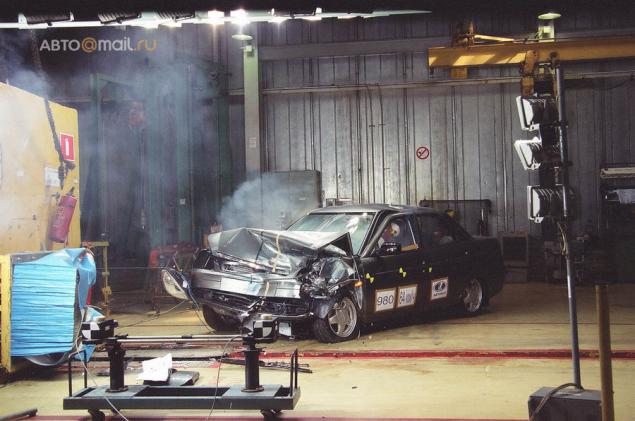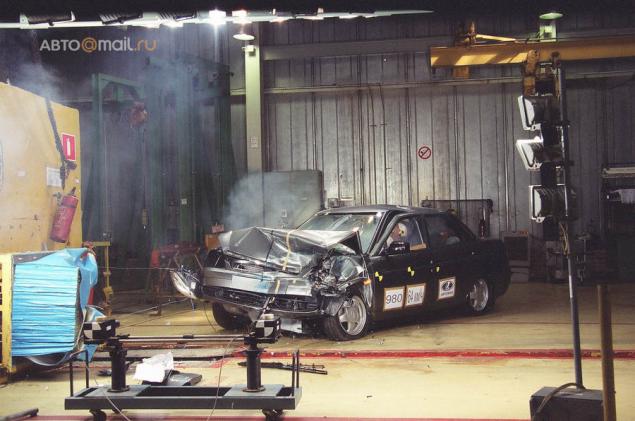 And the picture shows that the driver and passenger did not receive any serious injuries - "men" painted in green and yellow colors (colors in EuroNCAP following: green - good, yellow - enough orange - limiting, brown - faint, red - bad security level). However, to the great disappointment of "AvtoVAZ", the car received four penalty points. They were charged for an unstable driver's head contact on the airbag, the high probability of injury knees (2 points), and for the loss of the structural integrity of the passenger cell. On the latter point penalty engineers argued for a long time. The fact that they showed minimal damage threshold, which should not be. However, it was decided to follow the strict requirements of EuroNCAP, and therefore the "AvtoVAZ" took such a valuable point with the final result. As for the "unstable contact", then here it is worse. The video clearly shows that the driver's head after hitting the "breaks" pillow contact with the steering column, and then slides sideways, the driver touches the door, and finally hits the side rack. Although this exceedance on the head is not fixed.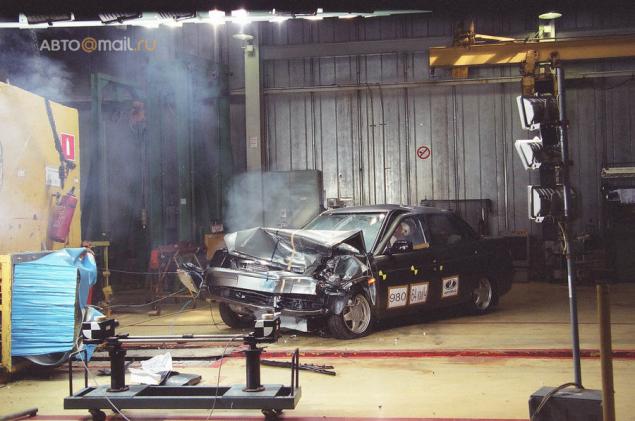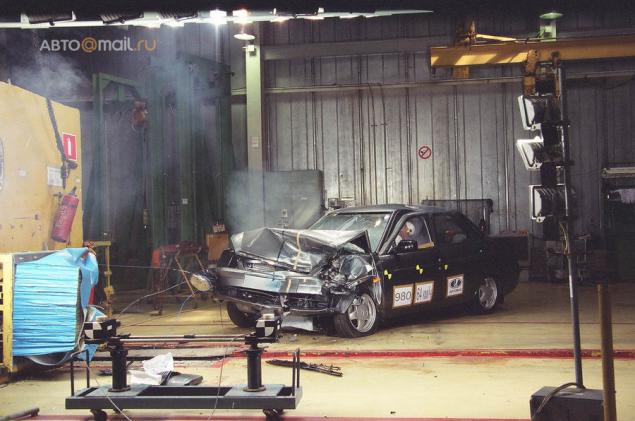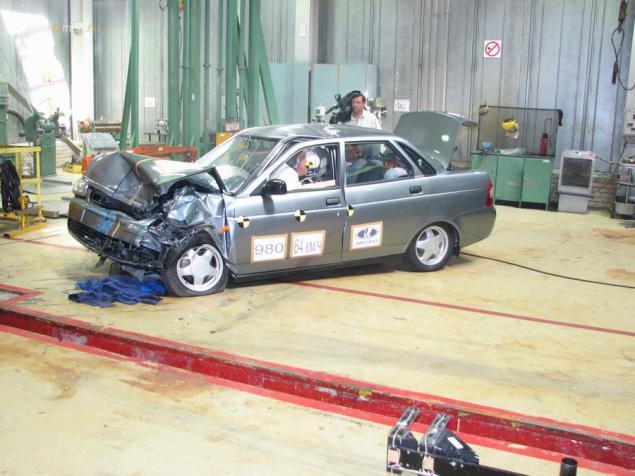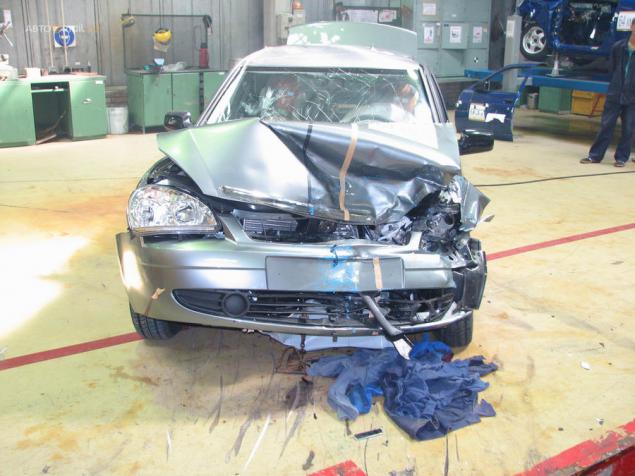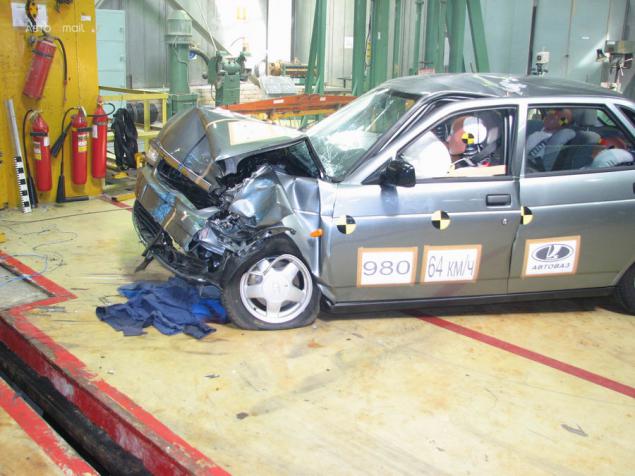 Designers continue to assert that the serial Priora with two pillows will have more points. Crash test shows that you need to configure the driver to change a little cushion and bodywork, it's just add a much-needed vehicle two points. And we hope that it will be so. At the very least, the majority of automotive journalists have the feeling that in recent times "AvtoVAZ" began to work somehow different, that is encouraging.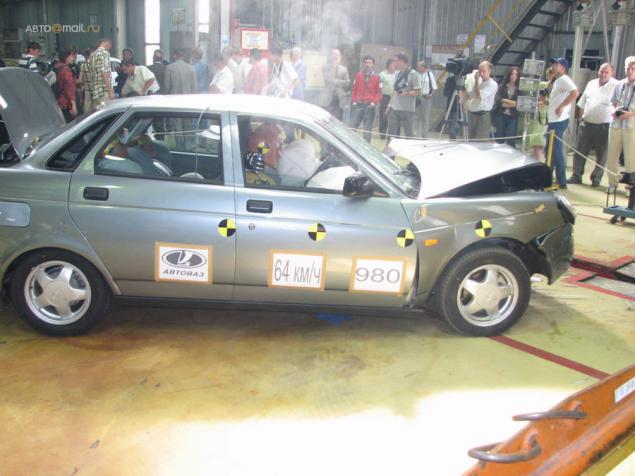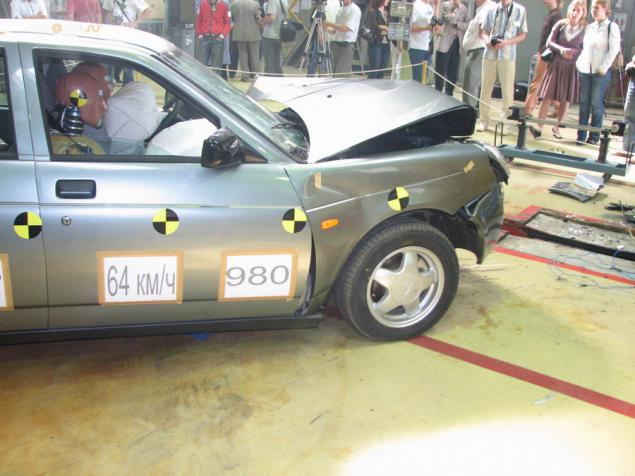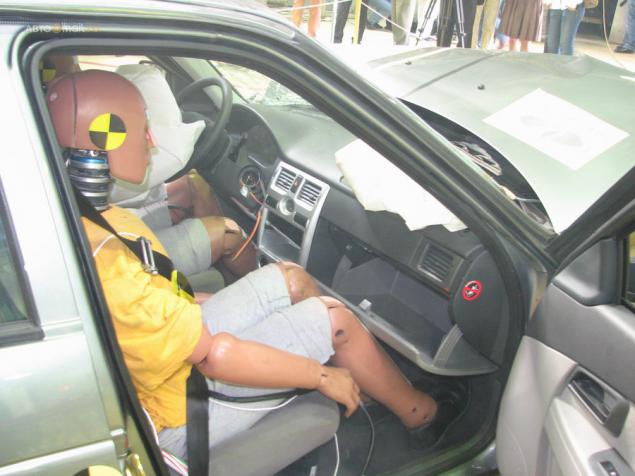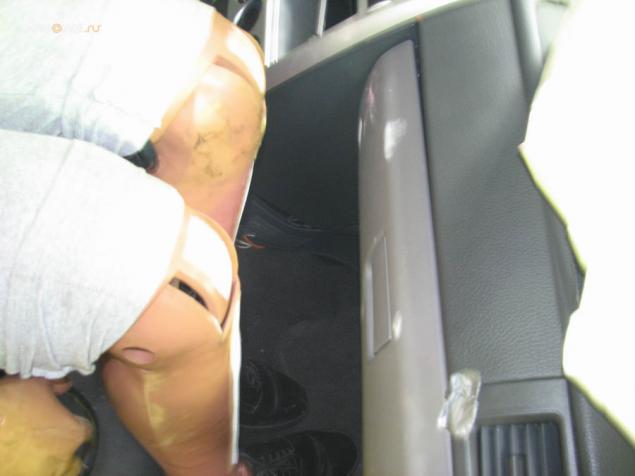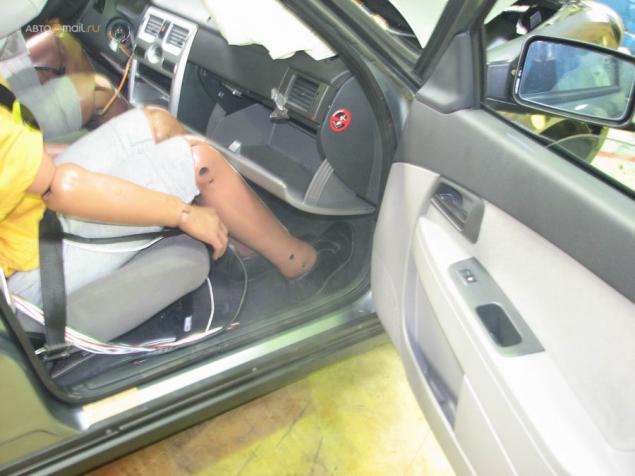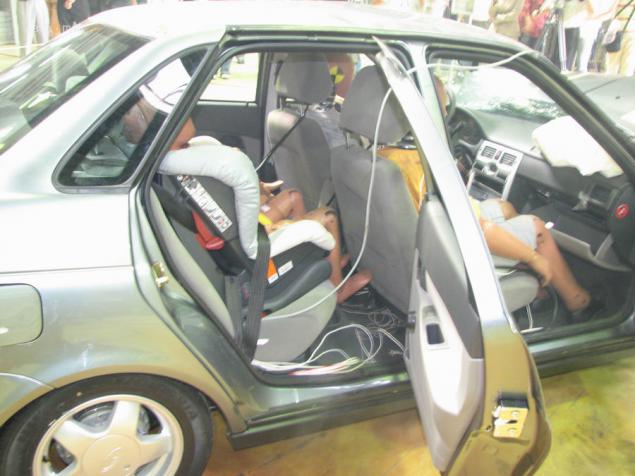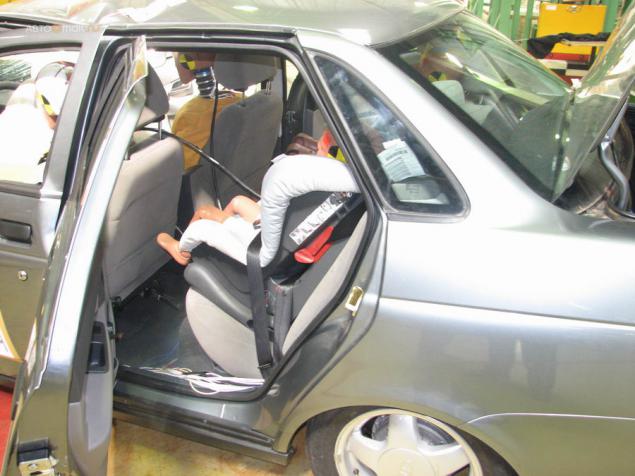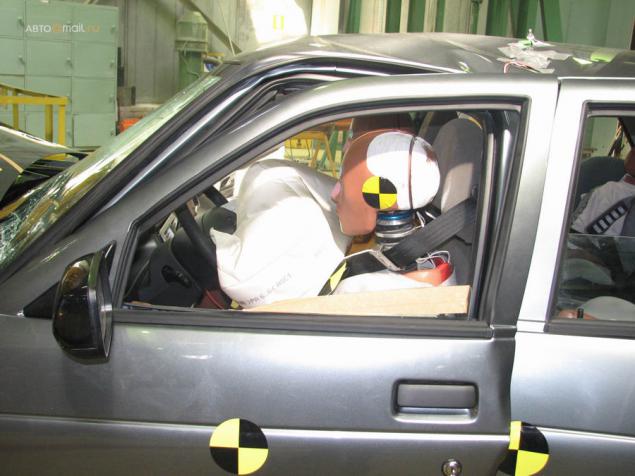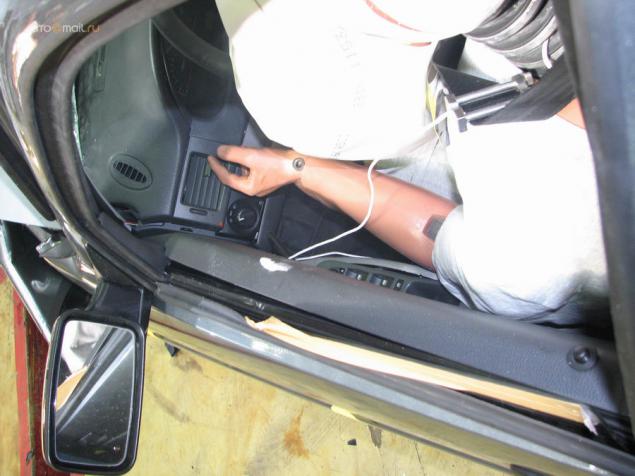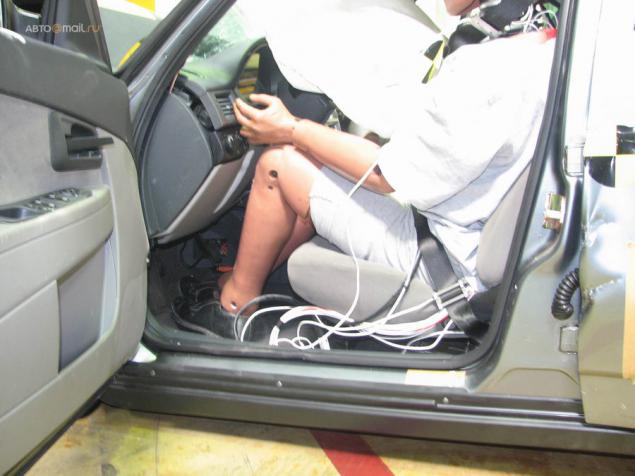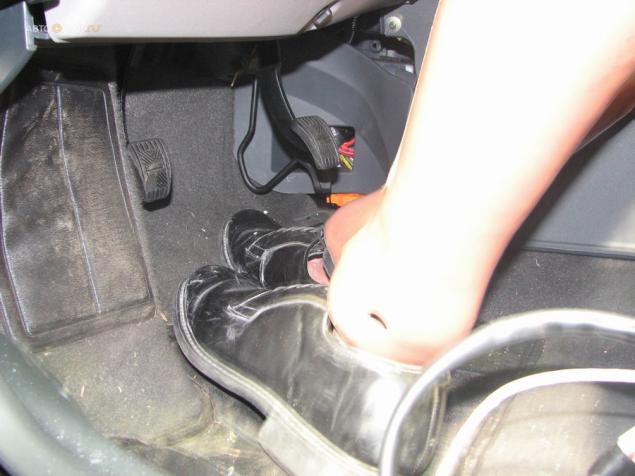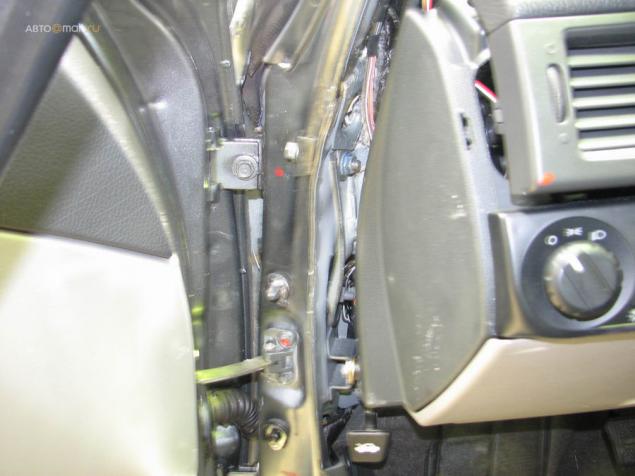 VIDEO