The political creativity on the topic of the day! Super!

Dear fellow citizens, fathers and senators rimlyantsy!
We are pleased to inform you that from September 12, will head the Senate Incitatus.
Always quick.
My horse.

Ave! The coat?

Ave! Suddenly! I, frankly, was going to retire at the roundabout - kids skate.

I love my horse,
I comb it smooth ponytail,
Scallops smoothed ponytail
And I'll go on horseback to visit.

Ave! You should not hurry, Your Excellency! I like you, too, could take a visit.
And I eat hay if necessary. And I know the new jokes.

Ave! Rzhu!

Ave! Rome rises from his knees!

Party members! Rome has never been on my knees!

Do not party members, and n and m p and q and u!

No difference!

About me: I myself from Trojan dynasty, in his youth led the Etruscan State Farm,
recently oversaw cash flows Rimmonitoringe, like the Emperor.
Julian kalendariumu me 66 years.

Too old! Ave!

Ave! And I will say this: Rome has long been missed Old horse. He's not spoil the furrow.

But deeply vspashet.

Stable is not a place for discussion!

1. Ave!

+12

Ave! Knight's move!

Haha. The horse goes only by the letter "G».

From the point "A" to point "G". Ave!

Sounds great!

Ave! You might be surprised, but I see you in bronze!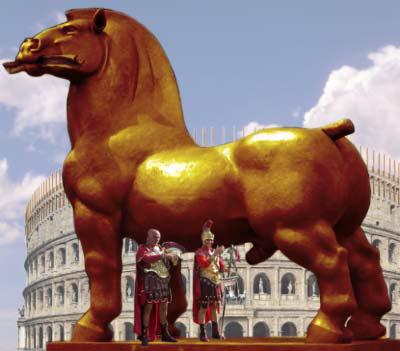 Brilliant! External arkaday decorate trading places.
South Karfagenovo must be destroyed! Ave!

I want to add - I have a horse's health.

Yes, the first thing you know, looking at skulpuru. Ave!

H-and-e-b-and-b-c! First, all the key positions are held Praetorians northwest cohort,
and now in the Senate horses!

What you're stupid! Kony - a four-legged friend of the emperor.

And sports club! Ole!

The artists have already responded.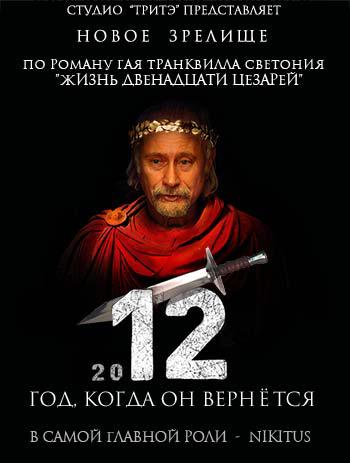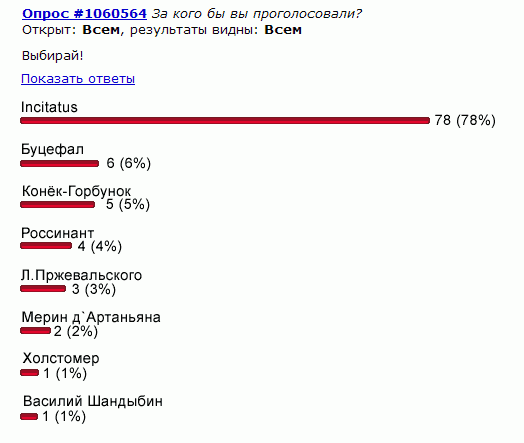 Pomo hoof in the Indian Ocean. Ave!


raced two weeks

With all met, it is time, perhaps, clearing cover? We can arrange an orgy in the baths?

Can I'll call my wife?

Call! I invite her son-in - sit down as a family.

OK. And I plan adjusting!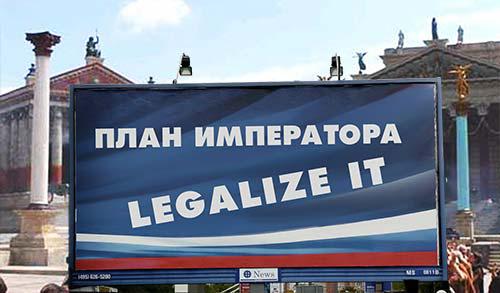 A source