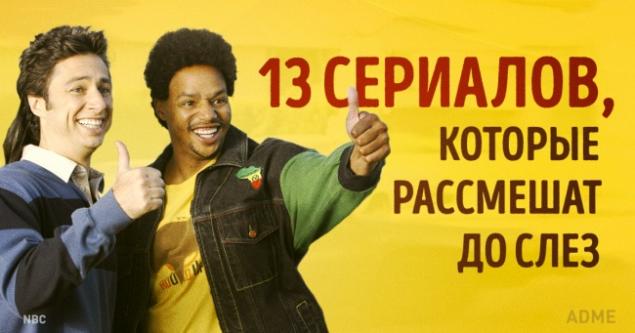 great way to relax after a hard day and how to cheer yourself up - to see a couple of episodes of the comedy series. Curious situation, in which fall the characters are so similar to our lives, and their jokes and sparkling frazochki simply inimitable.
Website has decided to recall the most steep and favorite serial films, on which you can laugh heartily.

Two girls on the rocks 2 broke girl









A simple story, tells about two girls who are united dream ... about cupcakes. In the best tradition of such stories, each series of sparks jokes on the verge of caustic epithets and funny moments. If you want to brighten up the evening light, unencumbered sense of humor and a good laugh, the screen life of Max and Caroline certainly have your taste.



Modern Family Modern Family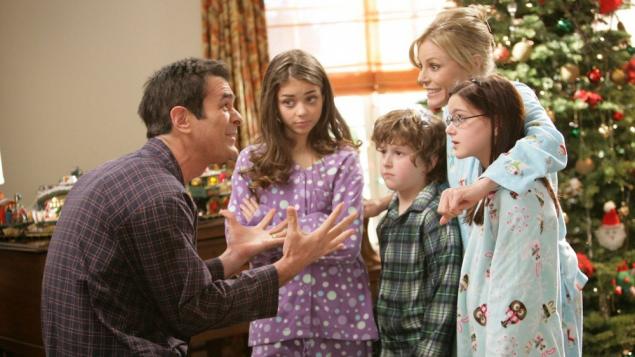 As an elderly man fit young stunning wife? How to explain to his father that he did not always be "his board" cool? As non-traditional American couple educate Vietnamese girl? These issues from time to time decide to heroes of one of the most titled sitcom, and each new episode guarantees 25 minutes of excellent humor.



Kill boredom Bored To Death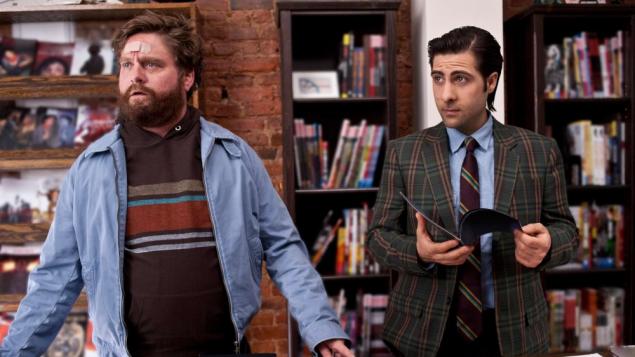 The writer-loser pretends to be a private detective, and even trying to solve crimes, and help him in this pseudo-comic book artist and an old ladies' man. This results in a chic comedy series about three eccentric types, in which the company can not be bored for sure.



Programmers The IT Crowd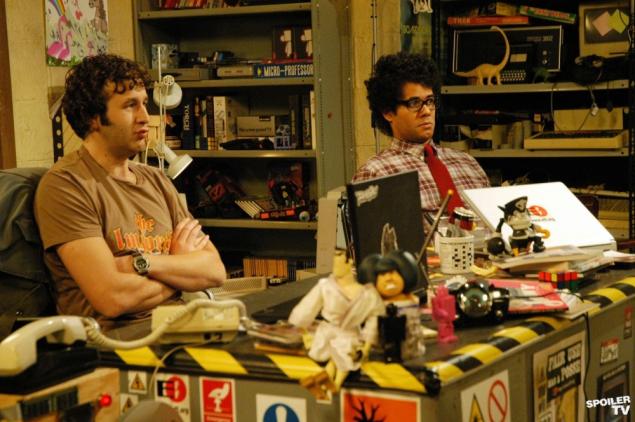 At the heart of the show everyday work of employees of department of information technology support the fictitious British corporation: passive and lazy Roy typical Zaznayka Maurice and nothing smyslyaschie entrusted to it in the field of Jen. Jokes these guys very distinctive and can boil bad brains. However, if the British humor is close to you, you get tired of laughing from what you see on the screen.



Seinfeld Seinfeld








There is no special story with a touch of drama, the characters live in New York, go about their business, and, of course, fall into funny situations. All attention is focused on a humorous component, which is just the same thought brilliantly. Well how can annoy a joke in the style:

- You know what your trouble is? You have too high expectations!

- But I met you

. - This is because I have a very low requirements.



Better Call Saul Better Call Saul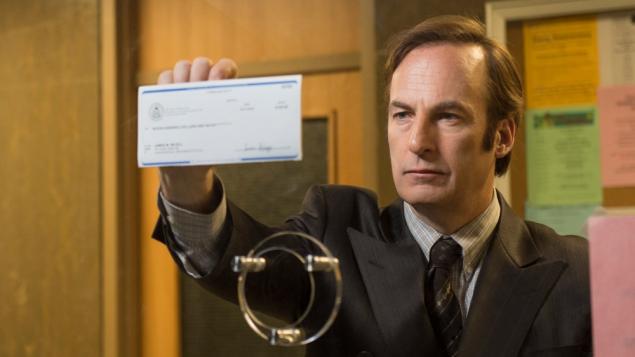 Those who consider themselves fans of the series "Breaking Bad," the story introduction, probably does not need. The spin-off focused on the fate of the lawyer Saul Goodman. The atmosphere is so loved by the audience in the ancestor of the series, it is still preserved, and the black humor and funny and ironic dialogues background hardball events add sharpness to it.



Arrested Development Arrested Development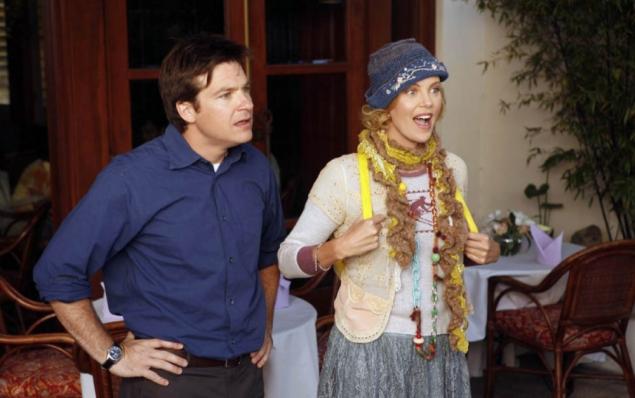 Another icing on the cake of American sitcoms. The series is about how the adult son of wealthy parents, Michael Bluth is trying to revive the family business after the collapse and to keep afloat the remains of family happiness. History created as if on a topic of the day, where the biting humor of an effort on the most slippery for modern American art. It is vital, fresh and a lot of fun.



The Big Bang Theory The Big Bang theory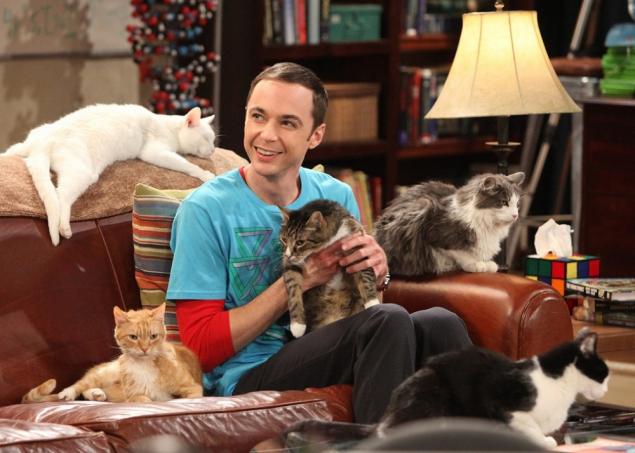 The idea of ​​the series - the friendship of four wildly clever but eccentric nerds with a spectacular blonde, far from the world of science, is already causing a smile. Further more. It's almost 9 seasons heroes "TBV" do not let us get bored. What are some only of the phrase "the Holy-ah-ya cow!" "Oh, gravity, heartless you bitch!" Game "stone-paper-scissors-lizard-Spock" and, of course, wonderful voice maman Howard ozvuchke Courage Bamba. From all of this can happen easily fit of laughter.



Clinic Scrubs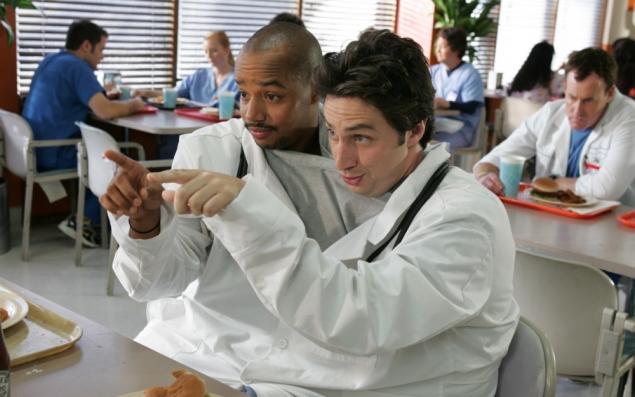 A simple American interns from the clinic, "Sacred Heart" life is a lot of fun. Every day, with a couple of doctors inseparable JD and floats occur curious cases, of which they have to get out in unexpected ways. Special chic when the screen shows "thought Dr. Dorian" Cleaner sound jokes and, of course, unparalleled sarcastic phrase Dr. Cox against JD in the style of "De-ee-my girl children!" This is something worth a good laugh.



is worse The middle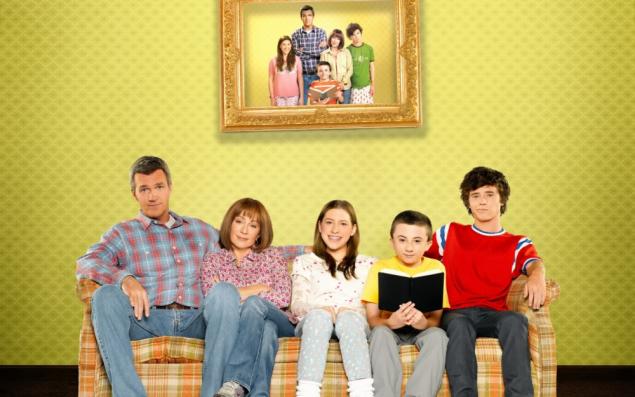 Children - this is happiness. In the case of Mike and Frankie Heck is happiness sometimes literally crazy: Axl, Sue and the unit does not give parents a moment's peace. But still you have to pay the bills, and the dishwasher and then breaks. In such circumstances, to live is not easy, but a lot of fun. Everything that happens in the series, probably familiar to many, from which the show becomes even steeper.



How I Met Your Mother How I meet you mother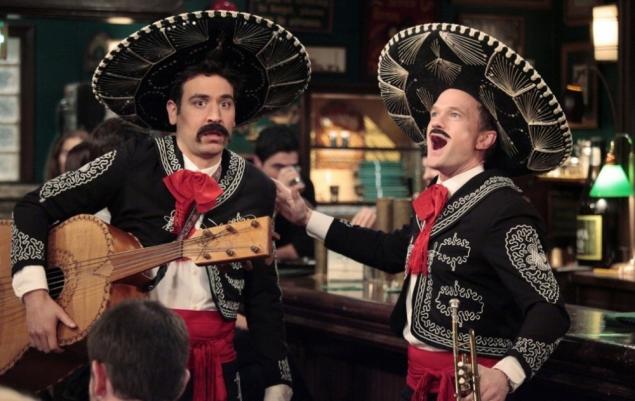 Five inseparable friends, 9 seasons and hundreds of hours of excellent humor. It is hard to remain indifferent when you see as the architect Ted Mosby wears a red cowboy boots, Barney Stinson is trying to lasso another girl, pretending to be an astronaut "SNASA" and Robin singing a song about the shopping center, which became a hit for all fans of the sitcom. All series are not only wildly funny and cool, they legen ... wait, wait ... Darn.



Friends Friends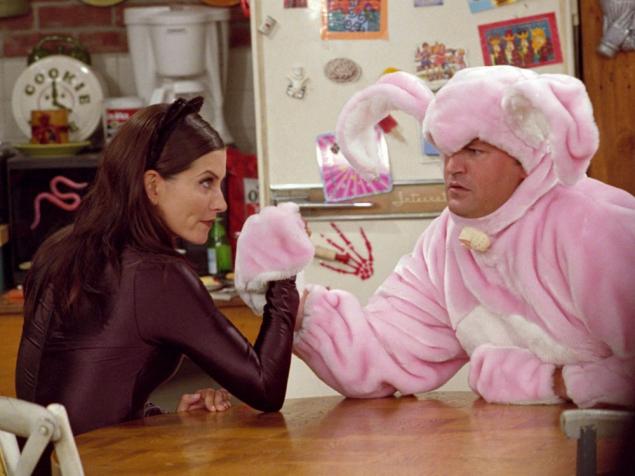 The series truly become a cult among comedy sitcoms. If you are familiar with the phrase "Joe does not share food," you were heard a song about the ragged cat, laughing the whole house at a Chandler - pink rabbit, and your favorite joke: "You do not have a TV? And what turned all your furniture? "- Then you are likely one of the millions of fans magnificent six. If not - you're lucky, and you have in front of 10 seasons of excellent humor



Everybody Hates Chris Everybody Hates Chris

.






The family comedy, which tells about the young years of the American stand-up comedian and actor Chris Rock. Here, it seems, coincided everything: funny and truly life story, talented acting, inimitable humor and, of course, the incomparable translation Courage Bamba. Some of the names of the main characters of "Chris Yurich", "Yuri Antonovich," "Roxanne Babayanovna" has forced a smile. No wonder the show is still considered one of the best comedy projects.



On preview: frame from the series "The Clinic»




22 cult series modernity

15 series that looks at one go

via www.adme.ru/tvorchestvo-kino/15-serialov-kotorye-smotryatsya-na-odnom-dyhanii-972310/