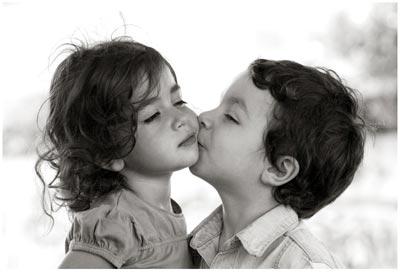 Guanajuato, which lies 375 km north of the capital of Mexico, and is the most beautiful city in the path of the so-called "silver cities", declared "capital kiss».
However, in this story, there are a highlight, namely how Guanajuato turned into such a romantic city. Last week, the mayor of Eduardo Romero Hicks decided povlastvovat and adopted a decree on the total ban on kissing in public places. If you still could not resist and made a terrible - publicly kissed, promised to be harsh punishment: 36 hours of imprisonment or a fine of 30 times the minimum wage (1, 5 thousand pesos, or just over $ 100).
Residents of the city welcomed the decision indignantly, and some supporters of the mayor even offered him to go away from his post. Hicks got scared, called an emergency meeting and immediately canceled his decree. But apparently the mayor proved amenable to the extreme, and once the ban did not work, he decided to give a free hand to kiss.
"Starting today, will become the capital of Guanajuato kiss. In this city, expression of sympathy and love has always played a big role for those who visited us, and for those who live here, "- said Eduardo Romero Hicks. True noticed that penalize still will, but only those who allow themselves to "indecent touching in public places».
It is expected that in the near future leadership of the city, together with the Ministry of Tourism of the country to launch a campaign "Guanajuato - the capital of the kiss", which have been prepared for posters with pictures of kissing. The images will be accompanied by the following captions: "There are kisses thanks", "There are kisses with illusion," "There are legendary kisses", "There are kisses, as the first" and "There are kisses that unite us."