From the blog metalpoisk: For a long time I thought to write about the accident or not.
Nevertheless, still I write.
In early August 2012 I decided to buy a new car VAZ-2114.
The machine needs to work, drive it assumed the driver.
It required a "workhorse", unpretentious, maintainability, in short, for every day.
Therefore, the choice fell on the domestic auto industry. Friends tried to advise buy a sleek foreign car domestic production, like TagAZa, but the price is overpowered. Yet the cost of the "fourteenth" in complete luxury without special stages was 290 thousand rubles (a penny). For this price, alas, a new foreign car did not buy. In general, I ordered, paid for, and a week later took a brand new car from the showroom of white. Dealer took her anticorrosive, put Lockers, alarm, and I pleased, went to her in Novomoskovsk. The next day the car has been put on record, I gave it to his employee, he has issued a power of attorney, entered the employee insurance, and the car began to work. It has been the first that, according to the regulations, an authorized dealer in Tula.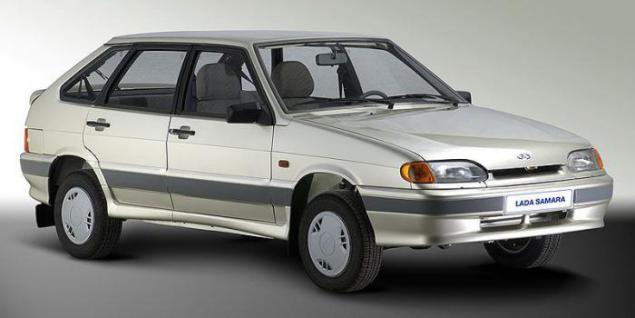 As they say, there were no signs of trouble.
And now, in the month of October, this car gets into an accident. Wine was not our car insured under the hull. However, three and a half weeks, while waiting for the appraiser from the insurance company, is taken to the tow truck at the station, then is repaired, have been without a working car. Three days ago, I went to take the car out of the repair.
Goodfellas well we repaired our "swallow", which I was very sorry. Imagine a car 2 months, children running and have an accident! Employee department warned that now is something that I will show, but asked me not to fall. He said that the control lists of comments TCI were rolled into a tube and hidden in the front right side member of my car. He asked why I bought a domestic car. Master invited me to his office, offered to sit down on the chair and showed it: