The three-storey castle plasticine, width 30cm. length of 27cm. Height 17cm.
In my childhood, every yard the children invent exciting games, especially in the USSR, the code did not have computers and game consoles, in general, such an abundance of entertainment as the children seychas.Estestvenno strained their brains and develop imagination inventing yourself game. In my yard, I do not remember who came up with the game, I do not remember the exact name, such as "Fortress". Now I will introduce you to the game of my childhood.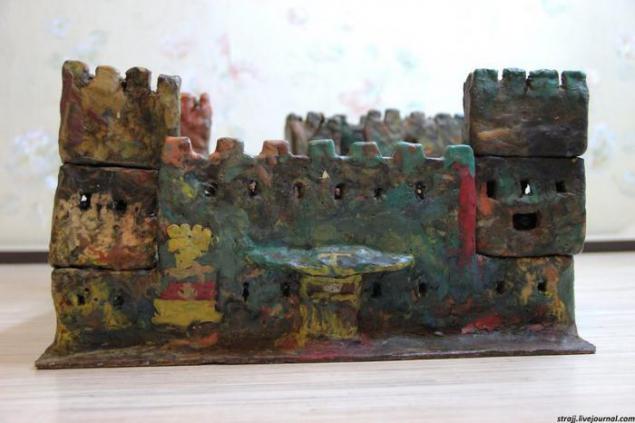 To become a participant of the game, it was necessary to dazzle the fortress of plasticine. On the fortress took 8 to 12 packs Soviet clay, he was not always in the sale, had to go after him into the city center to the Children's mir.Pravila game: The Two Towers were placed face to face at a distance of approximately 40cm., Near fueled the fire and step opponents bombarded the fortress of "guns", which in the picture below: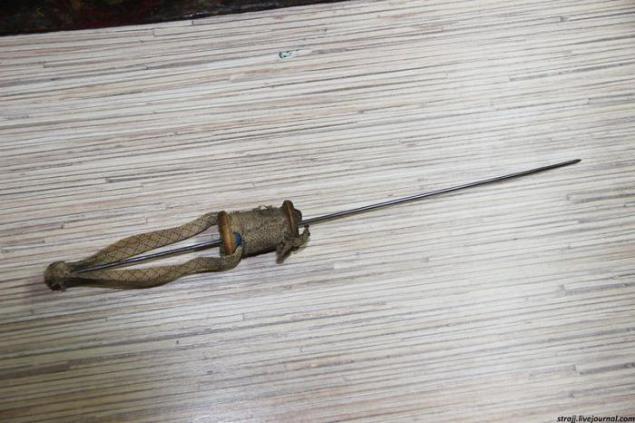 Cannon of spools of thread, elastic from his underpants and knitting needles.
Cannon made of spools of thread, elastic from his underpants and knitting needles, all this can be found in the mother's or grandmother's casket to rukodeliya.Kak worked Cannon: needle inserted into the coil clamping finger in the gum and was delayed up to chapel opportunities gum and then heated tip needles on the fire-hot and then you can shoot from the walls of his fortress to the enemy.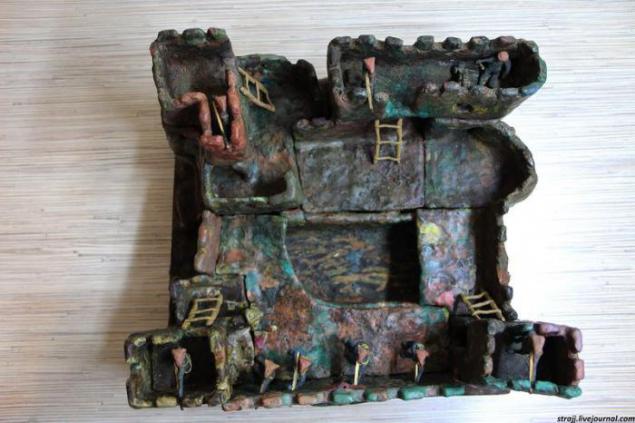 View from the top of the castle, the soldiers are in combat readiness.
Red-hot needle sews the walls of the fortress, as oil and naturally had to get to the soldier. Sometimes the needle fell at the feet of standing around rebyat.Sam battle lasted for about an hour, and the time when the battle came out were counted dead and wounded soldiers and identify the winner of the fight. As the fight could end earlier if the needle fell in general, but it was a great fight redkost.Pobeditel took away the treasures from the treasury of the losing party and fought down the chain of the tournament until one winner remains.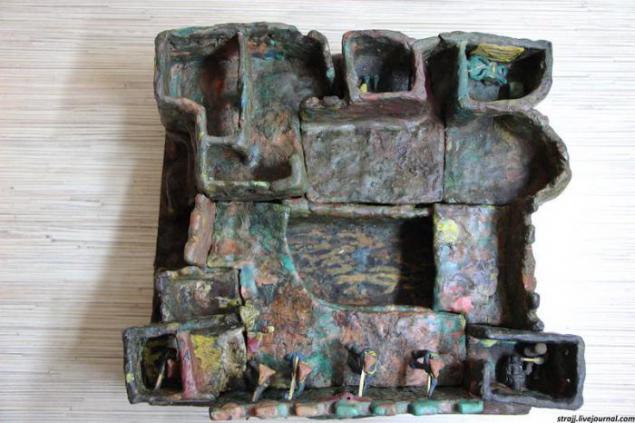 View from the top of the second floor of the fortress.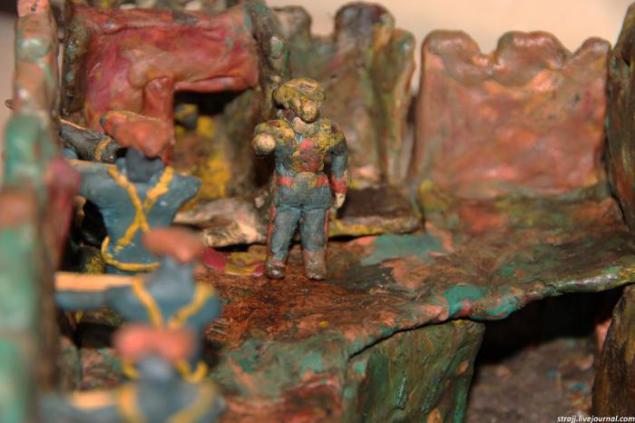 Combatant commanders and soldiers.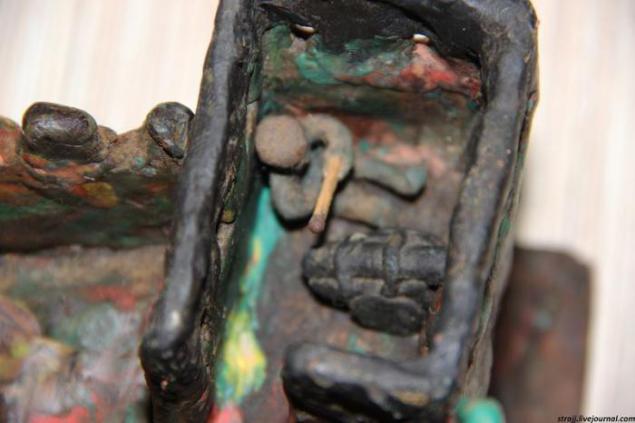 In the right tower of the second floor is a gun.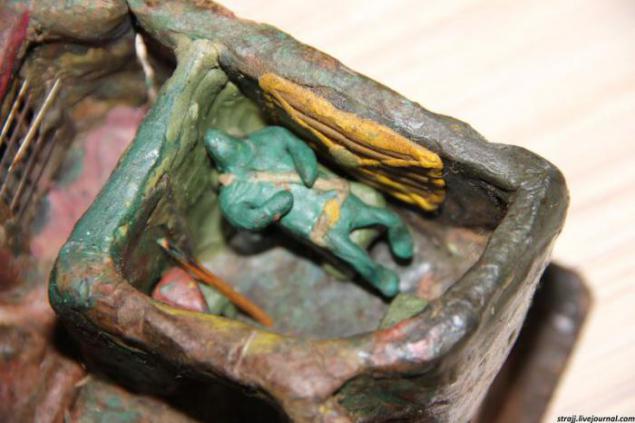 The soldier resting in the lounge in the back part of the fortress.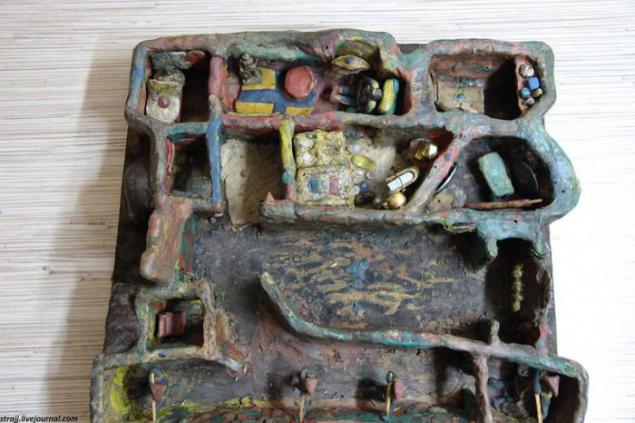 View from the top of the first floor to the ground floor is a room of general, treasure chest, medical center, etc ...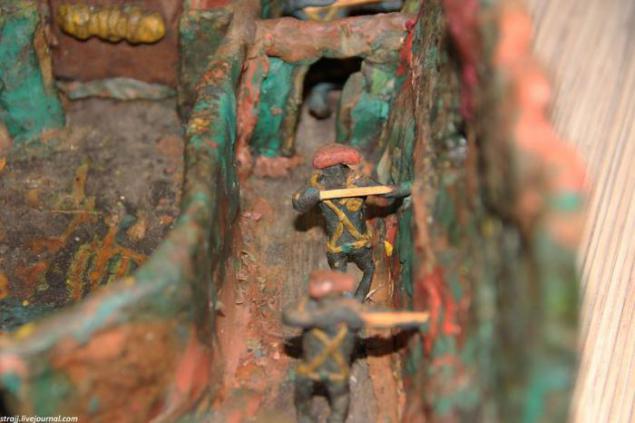 Soldiers on the ground floor in readiness.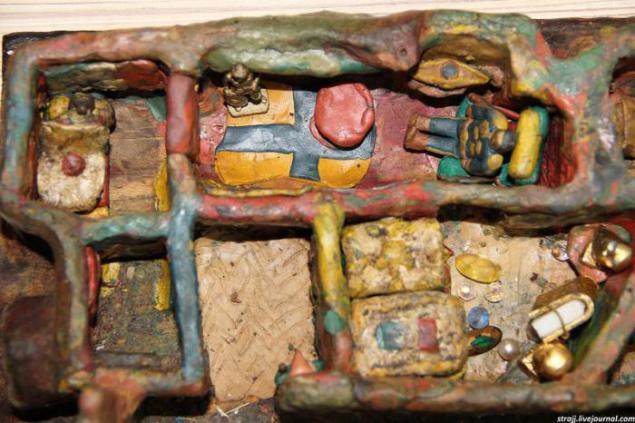 General sits in a chair in his room.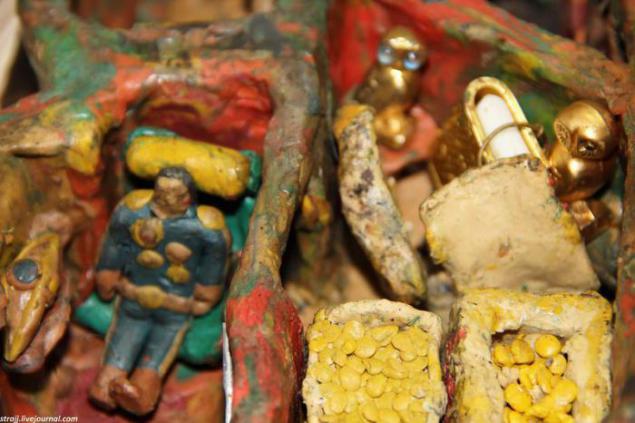 Treasury located next to the room of General, in the treasury of the conquered stored value, chests of gold coins, precious statues, diamonds, etc.