Alec Baldwin has officially announced the fact farewell to the world of secular entertainment and public life. This has already been reported respected publication New York Magazine, where the actor spoke in detail about the reasons for his departure.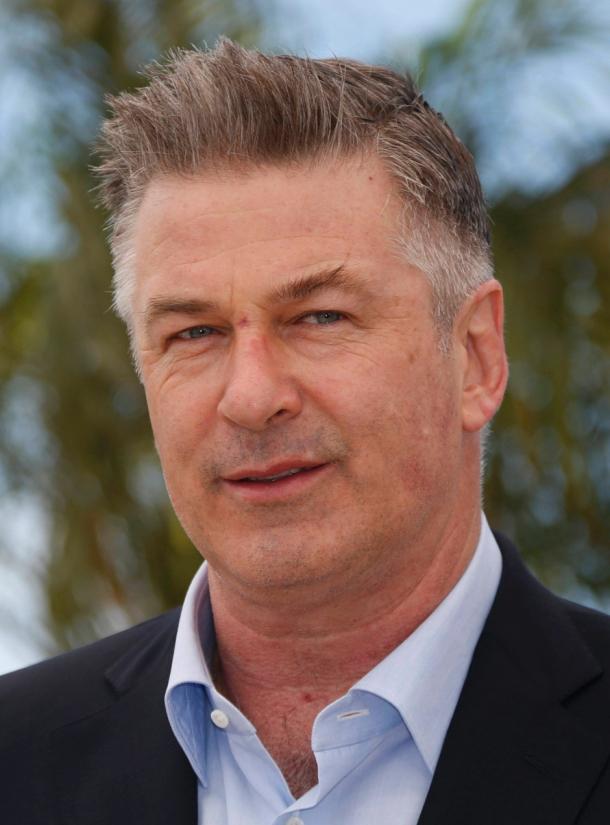 "Writing in the Journal of that decision is quite ironic, because it could be perceived as another PR campaign, but it is not. I just wanted to be frank, that there was then no reticence. And I'm leaving because swallowed enough charms of social life. When my daughter was born, I was with some article accused of homophobia, and all the joy of family happiness was literally crushed under the weight of negativity. In addition, the charges greatly damaged my reputation, I do not believe the media, journalists, nor all together, or individuals. I was fired from the channel MSNBC, and this was the last straw ».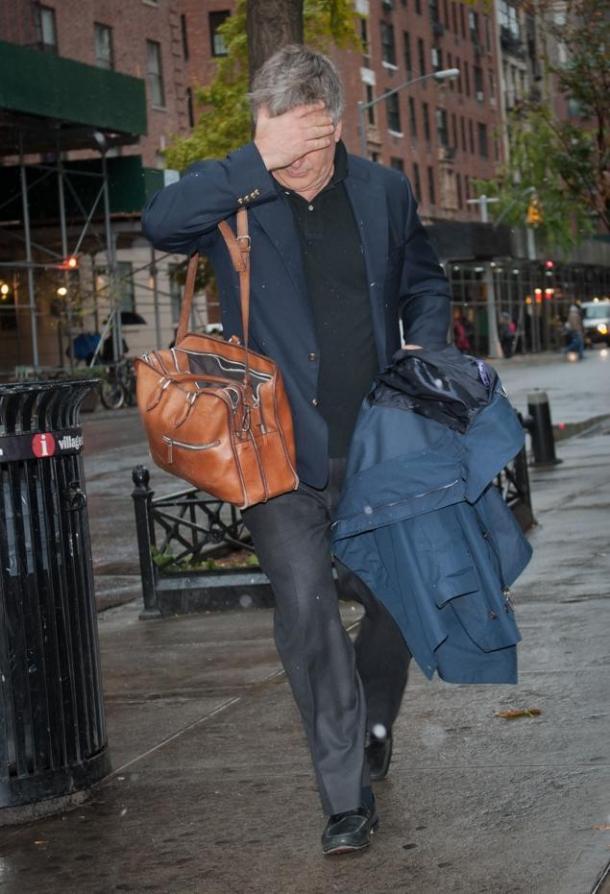 Tortured these paparazzi
Baldwin said that's enough, that's that. He is no longer "Mr. Show Business." Alec plans to move from New York away, and he's lived here since 1979.
"Actor's career? All in force, but public confessions and interviews from me you no longer wait. Media - are predators. Having access to any personal photos, any relevant information, they begin to poison you, like a hunted animal. And the right is only me, but a wife, my child, and this is inhumane. I remember those terrible moments when I literally yelled obscenities at the paparazzi that he walked away from my child. I have to leave New York, I just can not go on living in this town, which caused me so much pain ».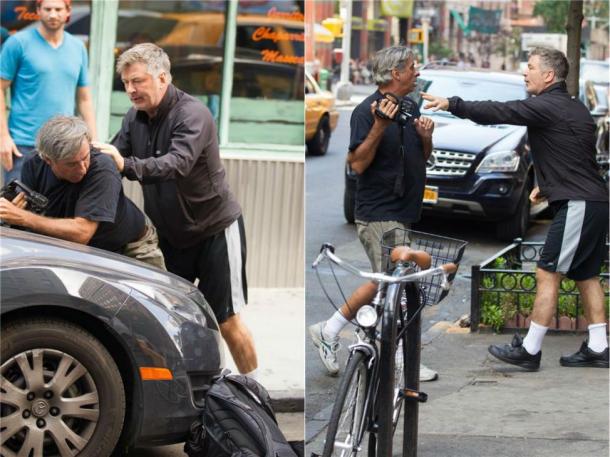 The scandalous fight with the journalist in August 2013
Last year, Alec blocked his Twitter, ceasing to publish anything on the Internet. But to no avail.
Even last year, Alec said:
"I have a dream that my daughter ever come up to me, show me the links from the Internet and asks: - Dad, it is true that you were a star? - I will answer that this is so. It would be a paradise for me if my daughter did not know anything about my public life. Never ».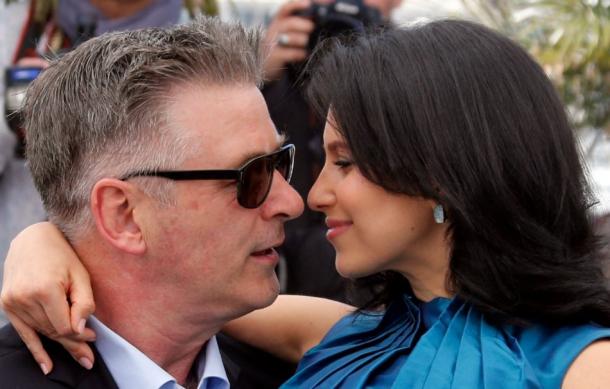 Alec's wife Hillary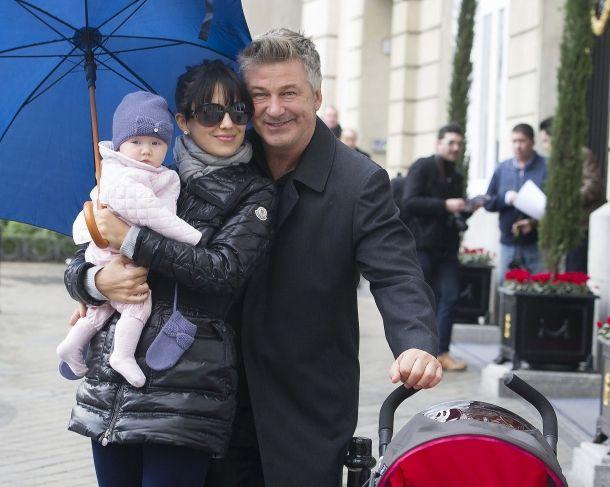 With his wife and daughter