Company Google celebrates anniversary - exactly 5 years ago was released the first stable version of the mobile operating system Android. Today, the Android OS is installed on the majority of smartphones sold, and mobile application market is booming precisely because Android-applications.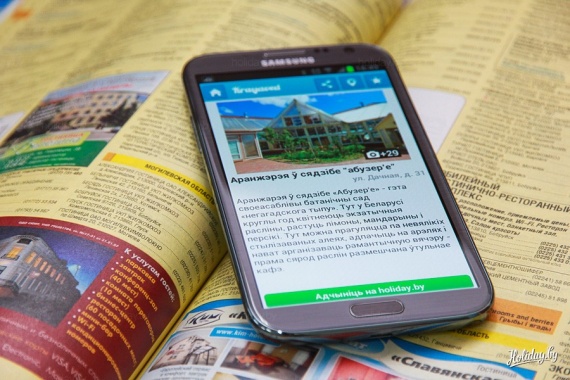 According to ABI Research, in the second quarter of 2012, almost half of all mobile software downloads fell on applications for Android. This success is due not only to the popularity of smart phones with this operating system, but also a wide variety of applications submitted in the formal and informal shops. Wide range of programs and tools allows users to not limit yourself to the desires, modifying and supplementing smartphone wide variety of functions, making it more convenient and practical for all occasions.
Conventionally, all applications for smartphones can be divided into two groups - the entertainment and business. The first group includes games, applications for watching TV and movies, listening to radio, visiting social networking, communication, as well as Internet browsers and all sorts of add-ons to work with content. Of course, no one bothers to users of Android-smartphone business start dating online games, negotiate business lunch in Viber: Free Calls & Messages or seek new customers through the application of social network Badoo - Meet New People. But it depends on the personal interests of the user, the majority prefers to just have fun in the games, programs for communication to discuss plans for the weekend, and in social networks to share interesting photographs and thoughts usually do not have nothing to do with work.
The second group may include banking applications, programs to pay for services, information search, maps, office applications, translators, antivirus, various utilities, electronic reading room, calculators, organizers and so on. All these
Apps for Android
greatly simplify both office and personal life. Create schedule, budget control, be aware of world news, navigate the terrain, order a car in a taxi service Yandex - smartphone easily cope with all the challenges, if it is the appropriate application. Well, system utilities and widgets turn it into a useful tool, "incarcerated" under a specific user, secure and highly reliable in everyday use.