Hydroelectric power plants are usually located near water sources, or at the source, such as a dam on the river. But Taum Sauk is located more than 80 kilometers from the nearest water source - the Mississippi River. Built in the mountainous area of ​​San Francois Missouri, about 140 km south of St. Louis, Hydroelectric Taum Sauk pumped storage uses water.
It is designed to help meet peak electricity consumption during the day. During periods of high consumption of water stored in the reservoir of the original form on Mount Proffit is discharged through turbines in the lower reservoir at a distance of two kilometers on the eastern shore of the Black River. At night, when electric consumption is low, excess electricity is available in the energy used to pump water back to the mountaintop. Basically, the power plant operates as a huge battery, storing excess energy until it is necessary.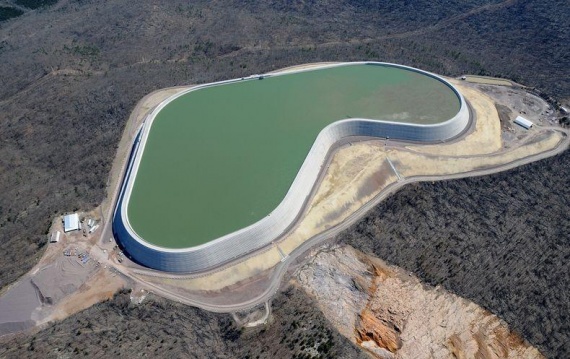 Although such storage hydropower plant has around the world, Taum Sauk is known because it is a pure operation of the pump, there is no main natural water flow. The station was among the largest projects of this type, when it was built.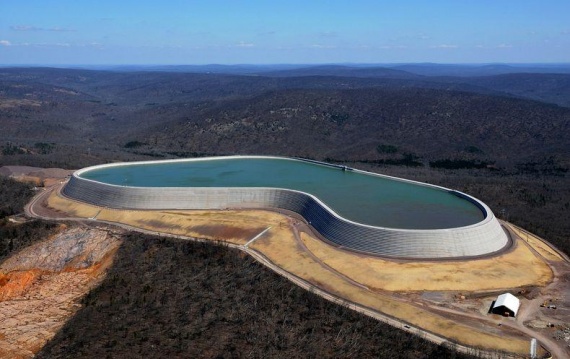 Taum Sauk plant construction began in 1960, and she began to work in 1963. The two turbine pumps capable of producing 175 megawatts of power. They were upgraded in 1999 to 225 megawatts each. In 2005 the station was closed when the upper reservoir suffered a catastrophic accident, releasing 4 million cubic meters of water for twelve minutes, thereby causing the 7-meter crest of the Black Water River. The flow of water roared, bursting into the National Park Taum Sauk, destroying a number of buildings of the park and critically injuring three young children.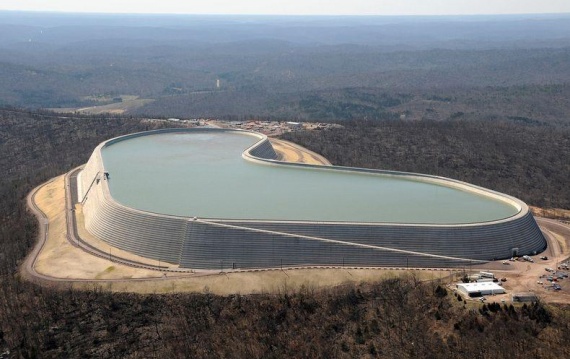 The power plant returned to service after four years. Rebuilt upper reservoir is now considered a technical milestone, being the biggest compacted concrete dam in North America. To prevent a new catastrophe, five backup systems have been introduced into the work, and nine chambers dot the perimeter of the reservoir, allowing to conduct 24-hour surveillance teams to support.
Before the crash that visitors can usually move to the top of the mountain Proffit, getting to the observation deck at the top of the tank. At the entrance gate it was also the museum, highlighting the natural history of Missouri. Power station frequented by the students of the geology of the striking example of inconsistencies in the rock strata, open after construction of the plant.