Russian schools can be described with the words: boring brown and old-fashioned. I appreciated the 7 Vietnamese schools to tell how there with them in Asia. Certainly, in the villages are worse, but the metropolitan schools I liked. I reviewed the facades of buildings, architecture, furniture, books and young Vietnamese themselves.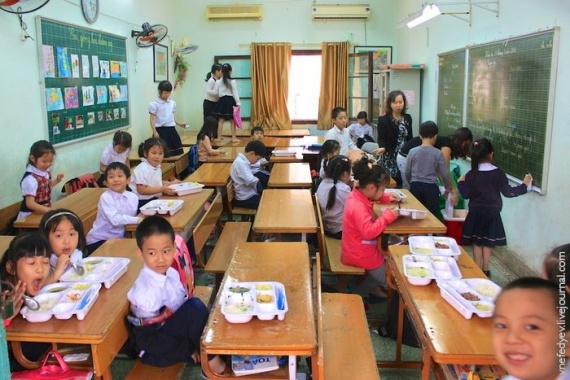 Appearance schools
1. I visited six Vietnamese schools located in the capital Hanoi with a population of 6, 5 mln. People. The general impression - all yellow. We paint in brown, and they have chosen a more vivid color.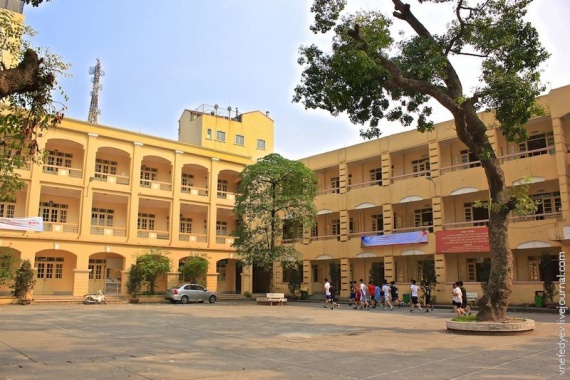 2. The second thing you notice after the color (yellow and green), this tree: huge branches closed from the sun the entire inner area. In Vietnam, a lot of vegetation in the city.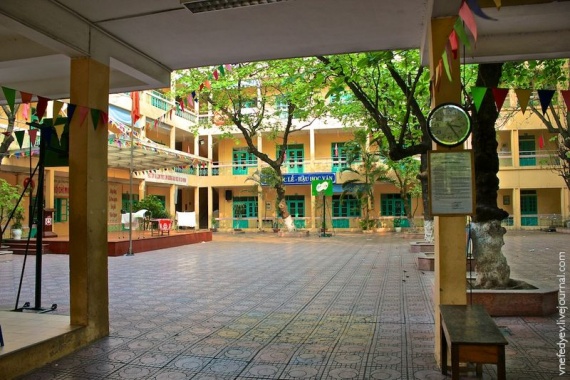 3. Then tile. Usually red or yellow, so as not to get bored.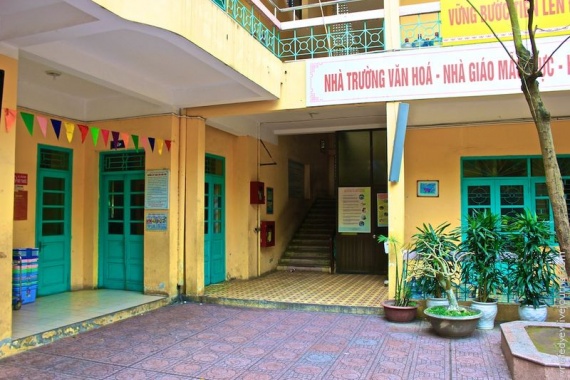 4. slogans. Almost all red with yellow letters - the colors of the flag, which is also love to exhibit. In most buildings do not have windows - windows have shutters is, and no glasses. In April, pretty hot (+30 ... + 35 all day). All classes are equipped with fans or, in the best case, air conditioning.