One blogger has a terrific story about the food that was offered in the most ordinary Chinese dining.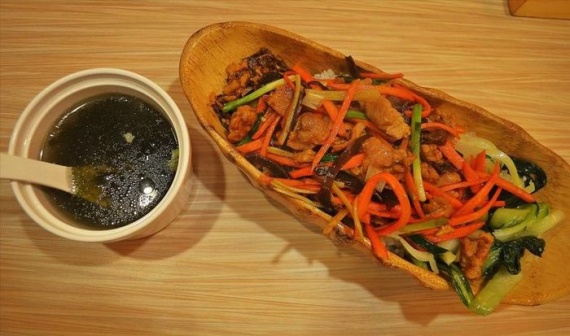 I periodically asked what and where I eat in China? A simple question. The fact that I know where they feed, but as a rule, I do not know anything. Sometimes you can only guess what you eat, because sometimes for no mind, no taste, you will not guess what you are given. As you know, ask them «What is this?» Is not possible because of the total language barrier. If edalni (called simple-dining Chinese restaurant, I'm not ready) there are pictures of dishes, it's much easier task, you just poke a finger in your favorite food and bring it to you. If the images do not, you see that the Chinese eat and poke a finger in their meal "want it". Sometimes you think that the picture meat, but in the end it turns out to be sickly-sweet soy chunks, and sometimes you want a simple and neutral vegetable soup with pictures, but it is acute substance with exotic mushrooms. For example, guess what, you are invited to dine on the following pictures? You until tender, and I'll explain right after the photo it turned out really. Personally, I thought it was meat with vegetables and beef broth - ... and it turned out to be mushroom soup with beans strange taste, but on a platter - as strange vegetables with soy soaked in sweet caramel. You know, it was quite tasty, and even sedobnoe.
Sometimes you can choose a meal from the picture, or you before your eyes pick out the ingredients laid out on the table by the chef, is a good option, you will plus or minus imagine what awaits you -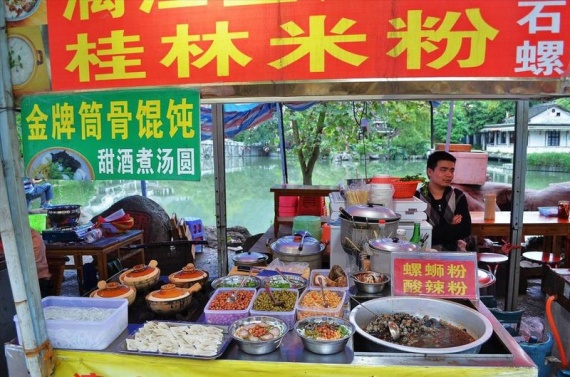 But most of all places look different and you have no idea what you bring. I assume that you, like me, are experiencing serious difficulties in understanding the menu on the right -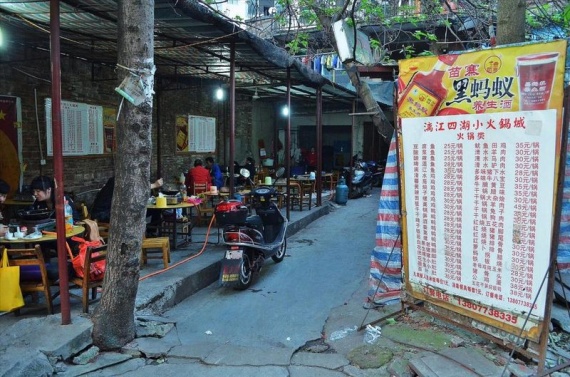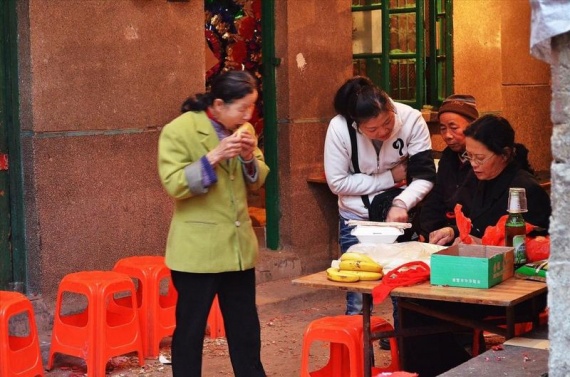 Here the girls are boiled dumplings, but what's inside these dumplings? Empirically calculated that 80% of cases are in vegetables, 10% vegetables with pork, 10% just meat without vegetables. You can try to clarify the meat inside, or vegetables, enough to draw on paper hieroglyph depicting meat and ask, is it in there or not? But this method does not always work, because they nod in agreement, they say, yes, there is meat, but in the end still bring something else. Good thing I'm not a fan of meat, not a Muslim halal with not a Hindu vegetarian and devout Jew kosher exhausted; I do not care what's inside dumplings, unless there is no fried onions, which I do not like.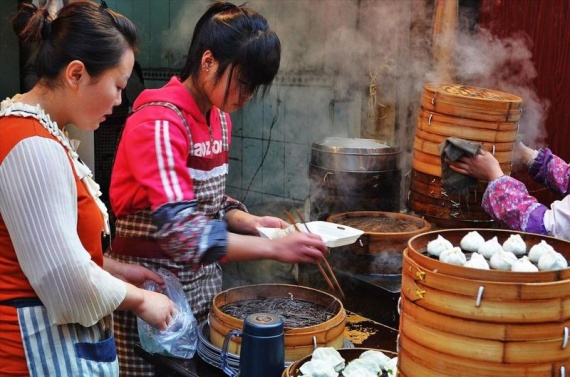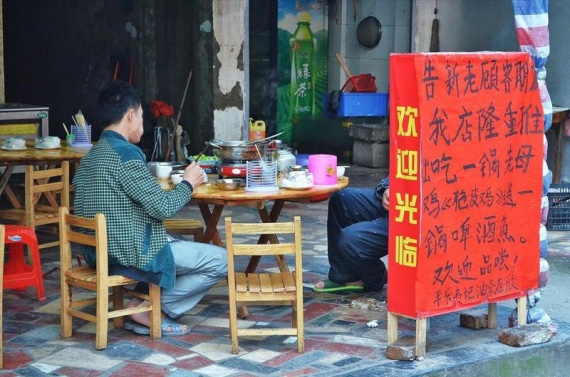 We continue our research, do you think that this dish apart from tomatoes, red peppers and green onions? Place your bets -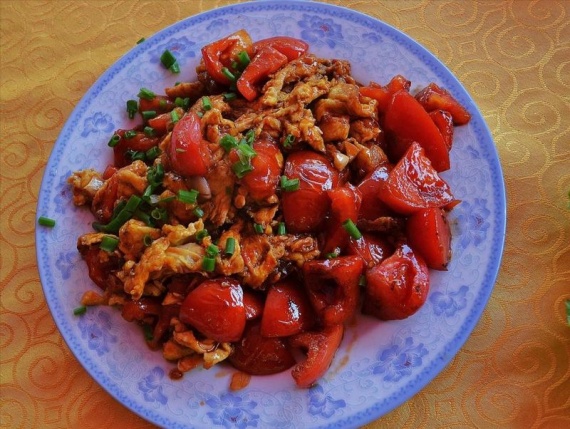 If you guessed that there eggs - you guessed it!
Now raise the level of difficulty. Guess what pictured below in addition to tomatoes and peppers -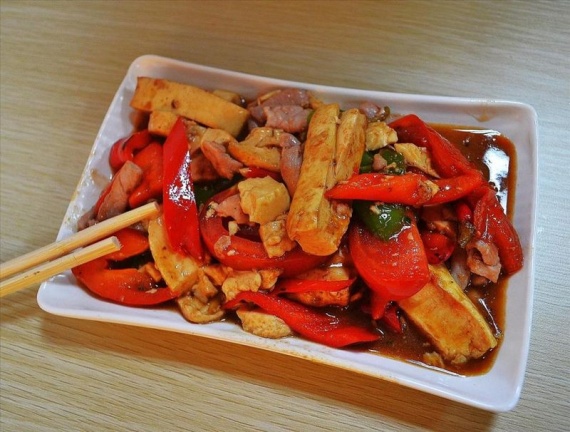 This bean curd called tofu (. See note at Wikipedia). The fact that about 80% of Chinese people (as well as about 90% of the Japanese, Koreans and Thais) do not have a body enzyme that breaks down lactase contained in dairy products. Simply put, if you are chinese Treat paired milk, he zasyadet day in your closet, sorry for naturalism. Therefore, wherever the logic of European the place cheese and feta cheese - they have tofu.
Further, approximately appreciated that some meat. The painting looked like beef, but it turned out that pork. Too bad, although somewhat zhirnovato -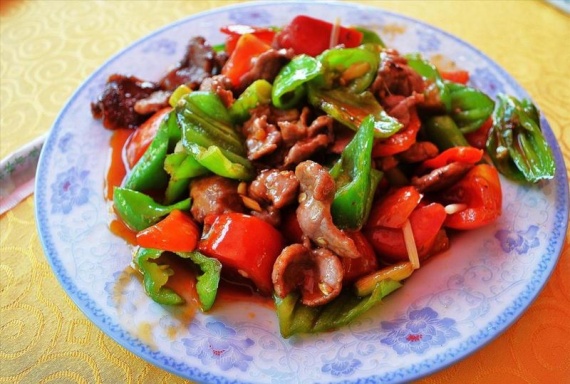 After that, everything is obvious, of course, dumplings. It remains to guess what they are, but it's less interesting. As mentioned above, almost always vegetables, occasionally meat. About sauces do not ask, I did not touch them away from sin -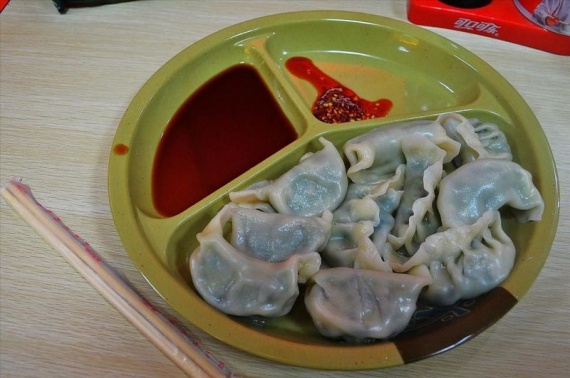 Oh, here it is already on our way! Salad, rice, goose -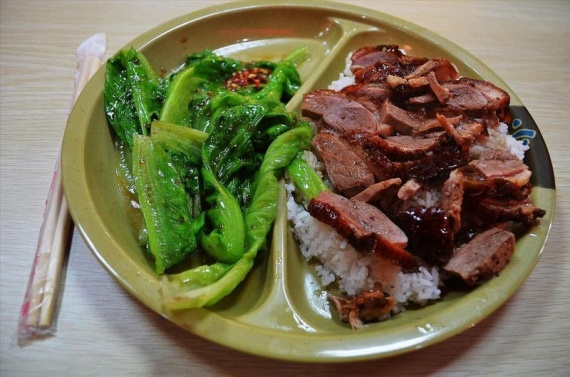 And this is good: chicken broth, noodles, salad, sliced ​​sausage. What a small platter I do not know, have not tried -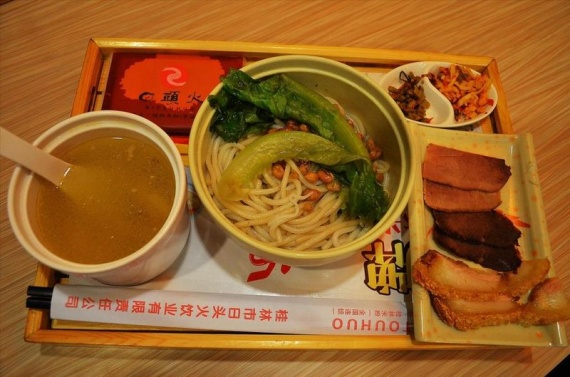 List of dishes is endless, but the general idea is clear - we are on another planet. And the name of this planet - China. Prices for food People cuisine is cheap in China. All the above dishes are 8-12 yuan (US $ 1 = 6 yuan) if no meat, and 15-20 yuan if the meat (including soup, rice, meat, salad). A single large plate of soup with vegetables worth 5.3 billion yuan, the portions are large, about 400 grams. Rice with vegetables 04.06 yuan. The most expensive are fish dishes, from 35 yuan per serving.
Toilets
Do you want to see what it looks like the average Chinese people's toilet at the cafe? I understand that it will not increase appetite, but planning to travel to China, you'll at least know what awaits you. If you see a character in the form of a cross inside a square, then it is a male. As indicated by a female I did not penetrate, men's something barely remembered. Notice the red barrel to the right, we will return to it -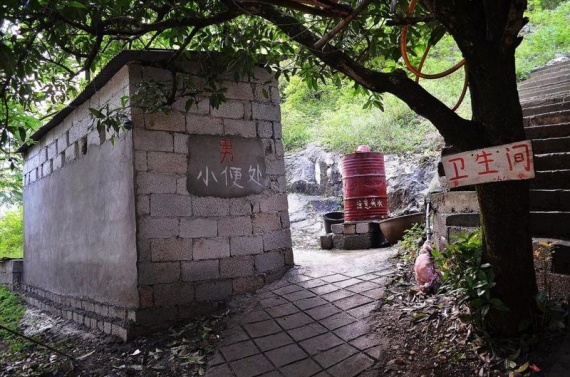 Uncomplicated interior of the toilet. Sometimes there is water pipe and you wash off for a loosening tap. But absolutely no running water folk schools. Relieve themselves, you go back to the red barrel at the entrance, there scoop water and wash off with him. About as a child, in the village with his grandfather. These toilets are not only folk edalni, they are almost everywhere in the province, which is the station that a public somewhere around the corner. Oh, I almost forgot: do not wait in a closet of privacy, the Chinese are so many and they all want to relieve himself; they have no complexes and they are in spite of you easily and relish will celebrate the great need right before your eyes, then podmoyutsya by the scoop from the barrel. They do not come to mind to give you a minute to finish their work, why? What is natural - it is not ugly, as bequeathed to the Great Helmsman -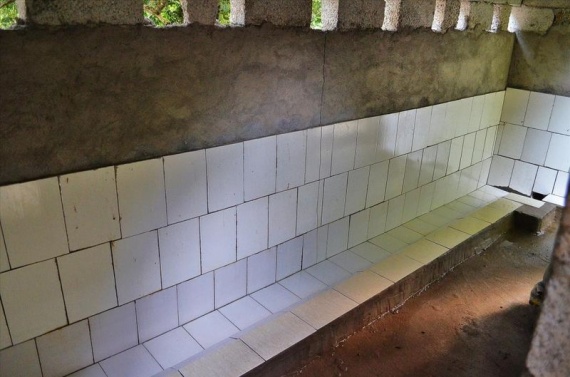 Source: puerrtto.livejournal.com