One blogger has a terrific story about the food that was offered in the most ordinary Chinese dining.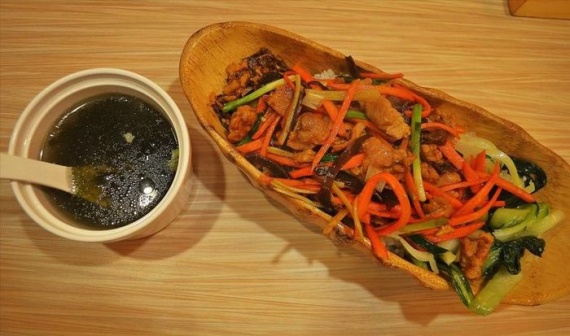 I periodically asked what and where I eat in China? A simple question. The fact that I know where they feed, but as a rule, I do not know anything. Sometimes you can only guess what you eat, because sometimes for no mind, no taste, you will not guess what you are given. As you know, ask them «What is this?» Is not possible because of the total language barrier. If edalni (called simple-dining Chinese restaurant, I'm not ready) there are pictures of dishes, it's much easier task, you just poke a finger in your favorite food and bring it to you. If the images do not, you see that the Chinese eat and poke a finger in their meal "want it". Sometimes you think that the picture meat, but in the end it turns out to be sickly-sweet soy chunks, and sometimes you want a simple and neutral vegetable soup with pictures, but it is acute substance with exotic mushrooms. For example, guess what, you are invited to dine on the following pictures? You until tender, and I'll explain right after the photo it turned out really. Personally, I thought it was meat with vegetables and beef broth - ... and it turned out to be mushroom soup with beans strange taste, but on a platter - as strange vegetables with soy soaked in sweet caramel. You know, it was quite tasty, and even sedobnoe.
Sometimes you can choose a meal from the picture, or you before your eyes pick out the ingredients laid out on the table by the chef, is a good option, you will plus or minus imagine what awaits you -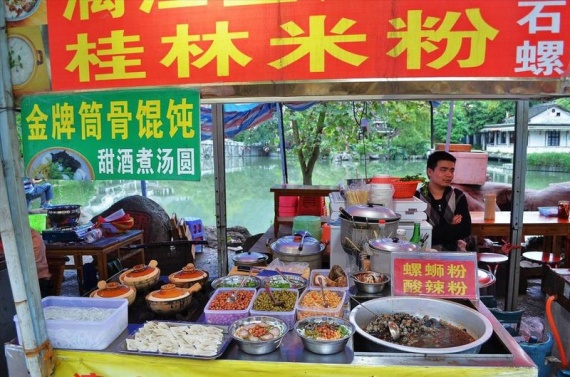 But most of all places look different and you have no idea what you bring. I assume that you, like me, are experiencing serious difficulties in understanding the menu on the right -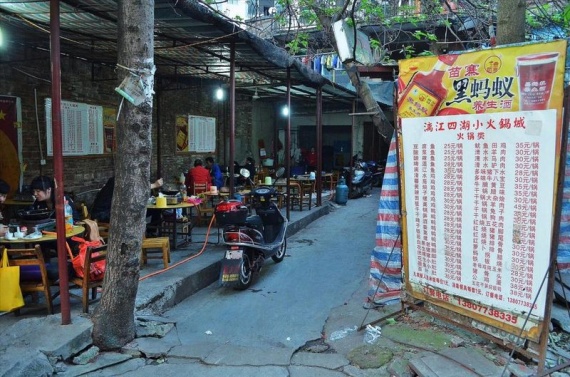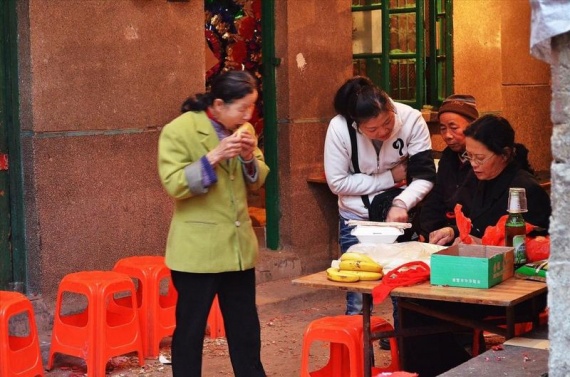 Here the girls are boiled dumplings, but what's inside these dumplings? Empirically calculated that 80% of cases are in vegetables, 10% vegetables with pork, 10% just meat without vegetables. You can try to clarify the meat inside, or vegetables, enough to draw on paper hieroglyph depicting meat and ask, is it in there or not? But this method does not always work, because they nod in agreement, they say, yes, there is meat, but in the end still bring something else. Good thing I'm not a fan of meat, not a Muslim halal with not a Hindu vegetarian and devout Jew kosher exhausted; I do not care what's inside dumplings, unless there is no fried onions, which I do not like.