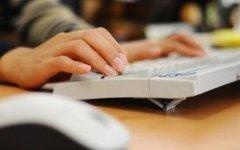 Svetlana Ivanova, a schoolgirl from Sochi, made in the "Russian Book of Records" as the youngest programmer. This was reported on Tuesday, September 4 YuGA.ru.
The girl, now a student in the fifth grade, wrote my first program as early as seven years. According to the headmaster, which learns Light, schoolgirl repeatedly won in the city scientific and practical conference "The first steps in science", as well as at the regional level and national stages of the competition "I - researcher».
Parents record holder are not related to technical skills, but once it became clear that my daughter has mathematical abilities, so that they supported the occupation light in the center of additional education.
"She has mastered a simple programming language back in six years. Now easy to work with 3D-graphics, "- said the father of a ten-year high school girls. According to him, the experts "Russian Book of Records" found that programs that create light, can be used for various studies.