To sacrifice his life for another, perhaps the most courageous act for any person who is worthy of memory and universal respect. Today you will learn ten actual cases of self-sacrifice for the sake of others. In fact, such cases hundreds, thousands, millions, which makes us believe in humanity ...
Police Artur Kasprzak
When during Hurricane Sandy began flooding, 28-year-old police officer Artur Kasprzak pulled from the water and carried to the attic of the house six adults and one child - his nephew. Then he realized that he did not see among the people rescued his father, and decided to go down again. Later it turned out that the father of the police managed to escape on their own. Himself Kasprzaka was found dead a few hours later.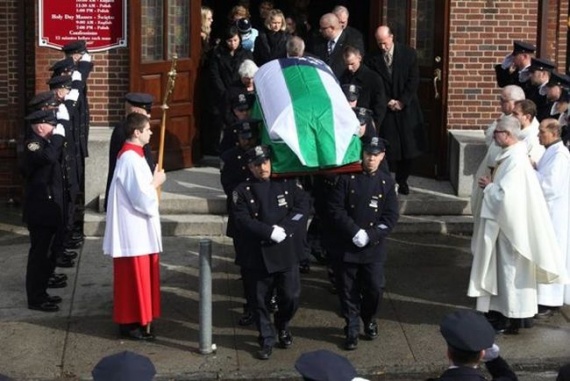 Maximilian Kolbe
In 1941, the Polish priest Maximilian Kolbe was in Auschwitz. Once one of the escaped prisoners, and the deputy camp commandant has selected ten prisoners who had to pay for it - to die of starvation. One of the doomed - Polish sergeant Frantisek Gaёvnichek, began to cry, shouting the names of his wife and children. Then Kolbe came out and offered his life in exchange for the life of Gaёvnicheka. His sacrifice was accepted. The terrible stinking place where left to die of ten, Kolbe continued to support fellow sufferers - with prayer and song. Three weeks later, he was still alive, and the Nazis decided to introduce him a lethal injection. In 1982, Maximilian Kolbe was canonized.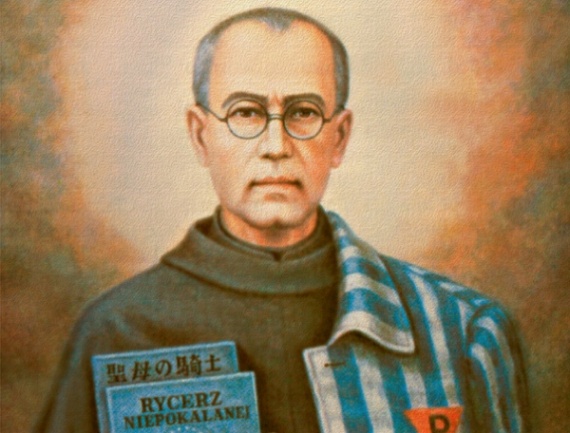 Muelmar Magallans
In 2009, in the Philippines there was a series of floods. During one of them, 18-year-old Muelmar Magallans tied a rope to his belt and rescued the members of his family, then neighbors rushed to pull out of the nearby houses. He did not stop until he ran out of gas, and then watched as the course carries his mother holding a baby. He dived again, but was unable to swim. Muelmar rescued more than 20 people.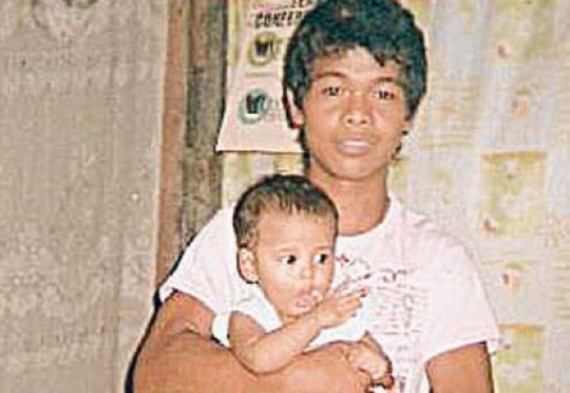 Casey Jones
Legendary engineer Casey Jones drove a steam train at top speed, trying to make up for lost time and enter into the schedule when his fireman noticed on the tracks in front of the freight cars. The clash was inevitable. Without thinking, Casey told the fireman to jump, and he remained in the cab until the very end, struggling to slow down the structure. Through the actions of the driver when a collision killed only one person - himself Casey. He was 37 years old.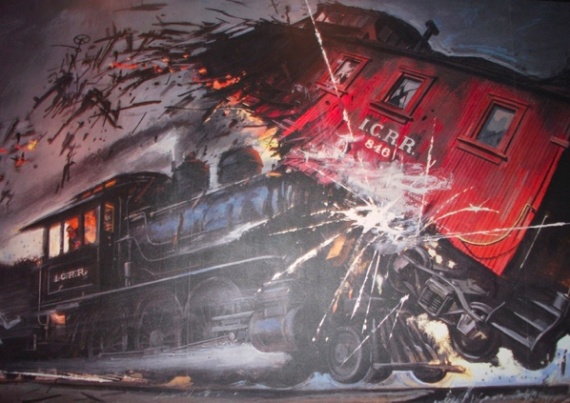 Jordan Rice
As Muelmar Jordan Rice made the feat during the flood. But unlike Muelmara, Jordan was only thirteen, and he did not know how to swim. Flooding overtook seven boys in Queensland (Australia) during the road trip. Jordan was trapped with her mother and younger brother. Shortly before the family arrived and rescuers tried to pull Jordan, but he refused, demanding first to save his brother. Unfortunately, after Rice Jr. was in safety, a huge wave struck the car and took her. Jordan and his mother died.