On the eve of the Olympic Games in Sochi in short track men played a medal in the relay at the 5000 m. The Russian team consisting of Victor Ana, Vladimir Grigoriev, Seeds Elistratova and Ruslan Zakharov became Olympic champion with a record of OI - 6.42, 100. An became a six-time Olympic champion and won three gold for South Korea and Russia.
Viktor Antonov - a real phenomenon. Man to write off pragmatic Koreans who four years ago dominated the short track, moved to Russia and at the Olympics in Sochi ahead of him missed any former compatriot, for which the Korean Federation decided to abandon its services and to send to the archive box.
"When I moved to Russia, I was originally supposed to change citizenship to be able to speak at international competitions. Wanted to train here, because in Russia sozdanyhoroshie conditions. I had an injury and I believe here. Of course, to take me to the team and with the federation was not an easy decision. During the first time I tried to improve the results, but I believe in and I started to get - the Olympics - an indicator of "An -rasskazyvaet.
Of course, to take the injured athlete to give him citizenship and spend a lot of money to support it - a certain risk. But no one will tell better about his degree than the person who made this decision. President of the Federation of Skating Russian Alexei Kravtsov.
"When Victor came here, we conducted a survey. Doctors were skeptical about the prospects for his performance at the Olympics. He had such an injury that could keep him speak on ", - explained Kravtsov.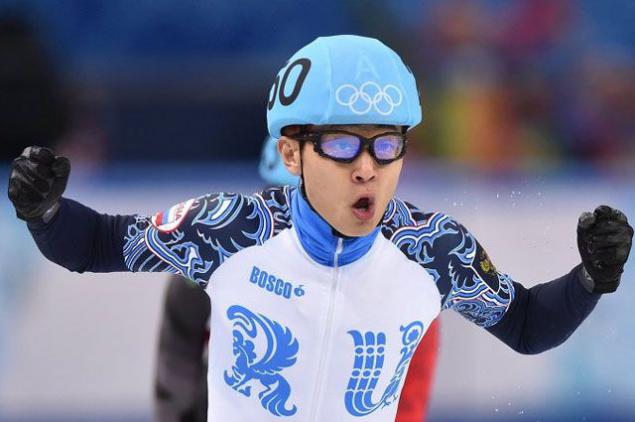 Russian Short Track Speed ​​Skater likes to spread about his personal life. Even despite the fact that it is a person who resides with him, gives him the strength to move on.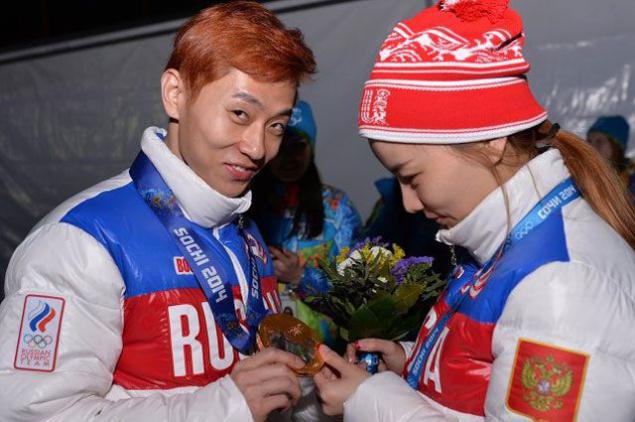 According to Ana, namely injury and inability to play for Korea influenced his decision, but in the Korean press goes a lot of versions. Some of them sees the decision Ana and material aspect, hinting that he was allegedly simply "bought».
"Now my father is giving a lot of interviews and there is a conflict of opinion, because of what happened the same transition. I think that went to Russia because of an injury. In Korea, I have for years made four operations and could train the entire month of the year. For eight years, I could not perform at a high level and selected on important events. In Russia, I was offered an environment in which I was able to engage in their favorite sport, develop and improve ", - explained Victor himself.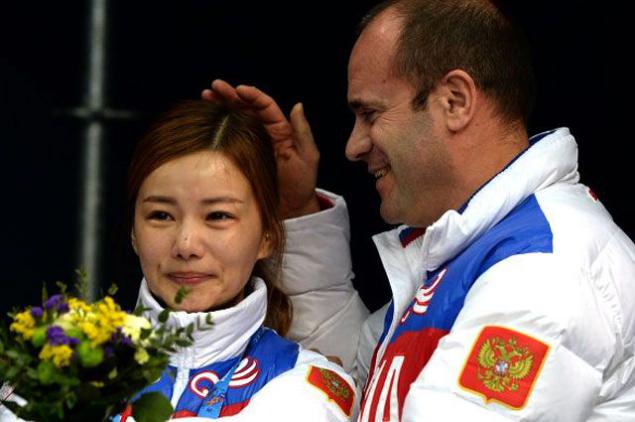 With its bell tower appreciated his contribution and Alexei Kravtsov.
"The first thing I see - it is a huge benefit that brought the Olympics short track. Yet difficult to estimate, but brilliant performances Victor much increased audience. In the Ice Palace "Iceberg" today do not have tickets. This has never happened before. Even at our training audience to buy tickets. The benefits that brought AN and Sport and the country is difficult to overestimate, "- said the official.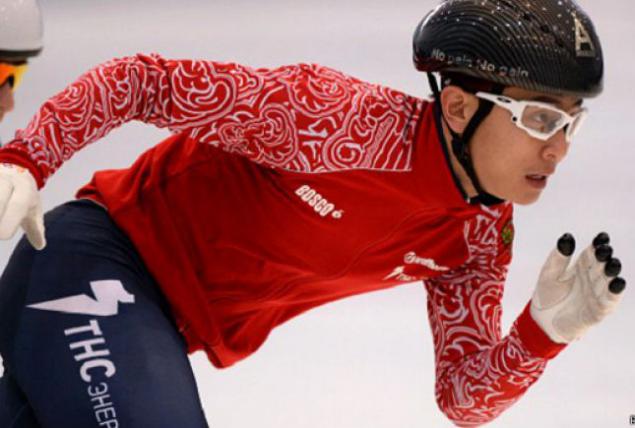 Already at the end communicating with Ahn one of the journalists remarked on his ring finger ring and could not resist the question about the official position of Victor, who became one of the most enviable grooms country. Unfortunately, the dreams of girls looking for stellar husband immediately thwarted by the Korean marriage certificate.
"I do not want to talk about his marriage. The main thing is that the person next to me, who supports me and is always with me, all I dedicate the victory to her. We have a marriage certificate from Korea, officially we are husband and wife, but of triumph has not yet been "- admitted athlete.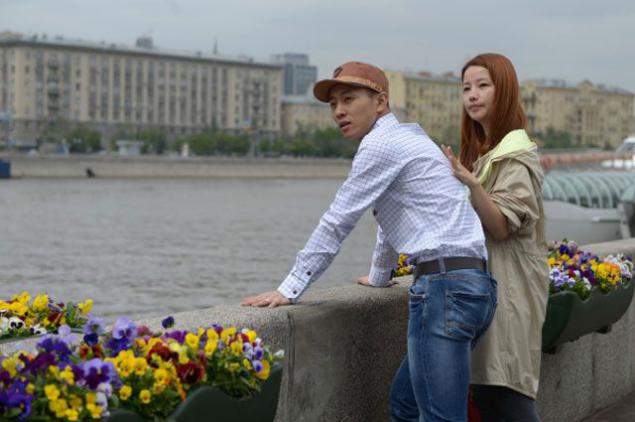 An 8 -Viktor already starts in a row at the Olympics is not without medals. Do not stand on the pedestal he is only in Salt Lake City, when he was only 16 years old.
 - Viktor Ahn became the first man in the history of the Winter Olympics, became a six-time Olympic champion and 30 years. Before him, it was done only by women - Lydia Skoblikov and Lubov Egorova.
 - Viktor Ahn - shestikraty first Olympic champion in short track, and before this record was "only" 4 gold.
 - Viktor Antonov - the first in the history of Short Track Speed ​​Skater, who became a champion of OI 8 years after the first gold. Marc Gagnon in 2002, took the gold in 8 years after the first medal, but that was only a bronze medal.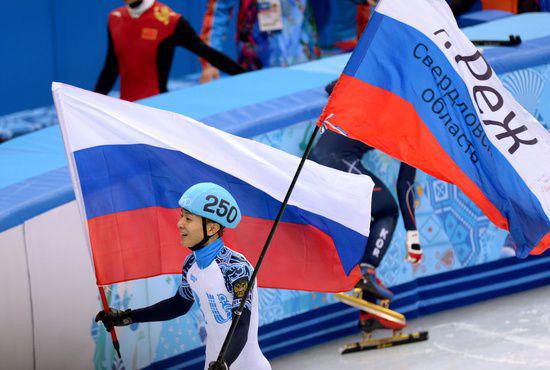 Source:
www.aif.ru