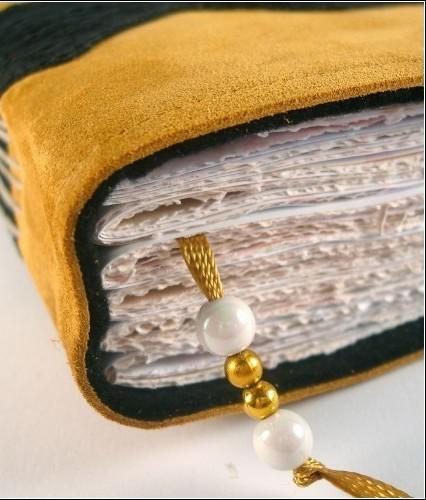 Respecting the creative person must carry in your pocket, briefcase or purse Stylish things for notes called Moleskine. At least in this somehow convinced glamorous society of aesthetes, poets and other intellectuals. Moleskin, you say? And what about the truly creative and unusual notebooks?
So, for all lovers of Chancery, but not simple, and unusual design - our today's review of creative notepads and notebooks.
Notebook shower
Imagine a cool refreshing shower on a hot summer day, or warming - frosty winter. When the body is good and pleasant, and the mood is excellent, and muse right there lurking behind the curtain for bath ... That's to not lose such an inspiration and thoughts inspired by them, designers have invented a waterproof notebook. Hang it in the shower - and do not worry about lost lines, stanzas, forgotten ideas.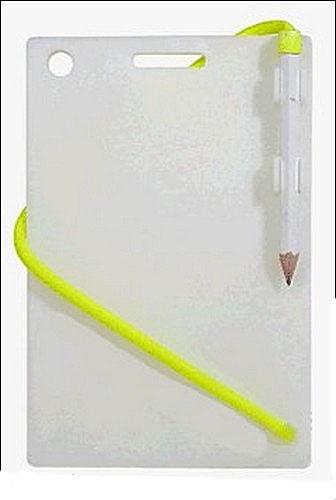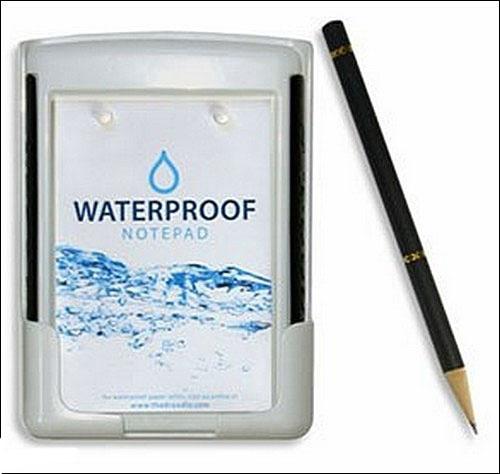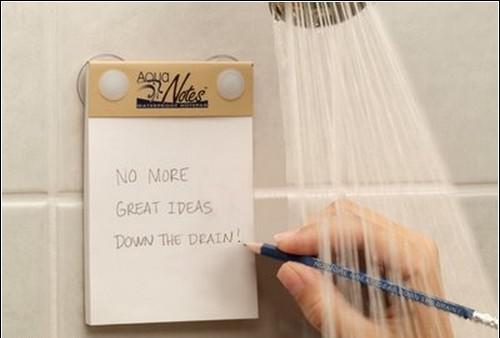 Notepad for rhinitis
I think everyone at least once in your life in a cafe or restaurant had to write something important or urgent on a piece of cloth, a box of matches or a cigarette pack. Here is a very useful thing to designers. And the notebook, and napkins - all in one, so to speak, the device.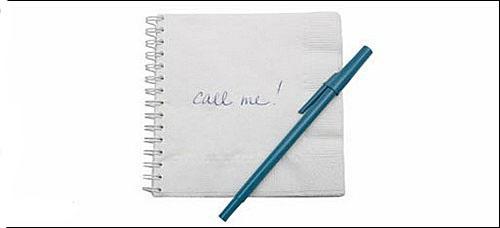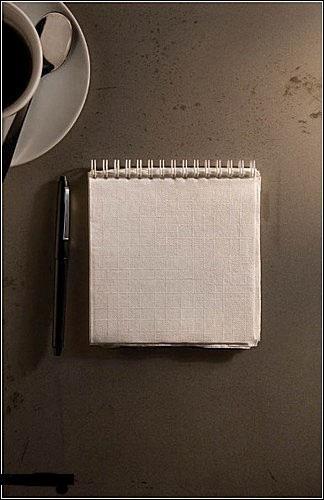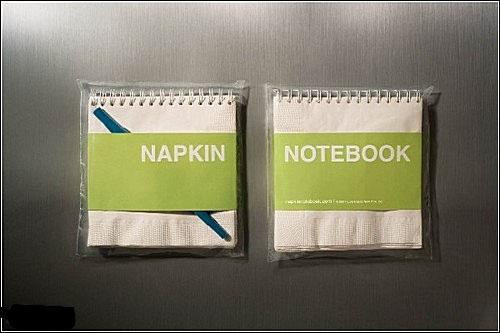 Notebook for web designers
Day and night sitting at the computer vision benefits will not add. So designers consulted and decided for yourself, loved ones, create a special notebook computer. "Interface" page exactly reproduces the familiar browser interface, and hence on the paper can feel "at home».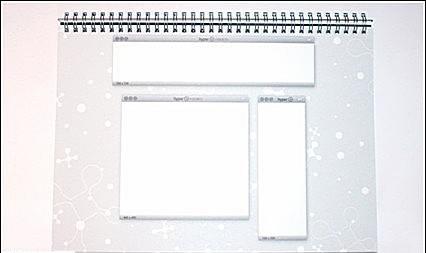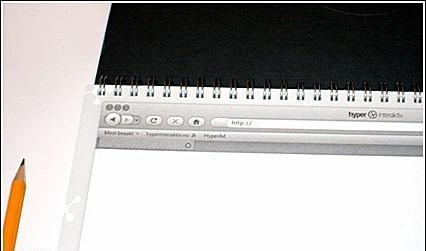 Notebook for graphic designers
Well, like notebook for those who are on duty forced to sit for hours in front of an open window in Photoshop, Illustrator and similar graphic editors. Here - paper interface Photoshop CS3.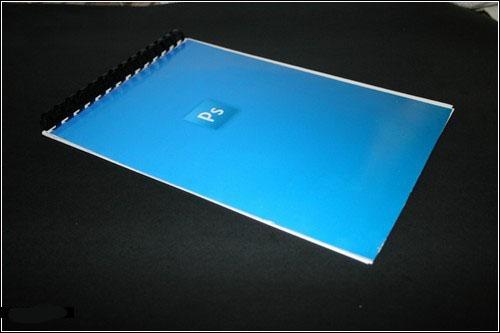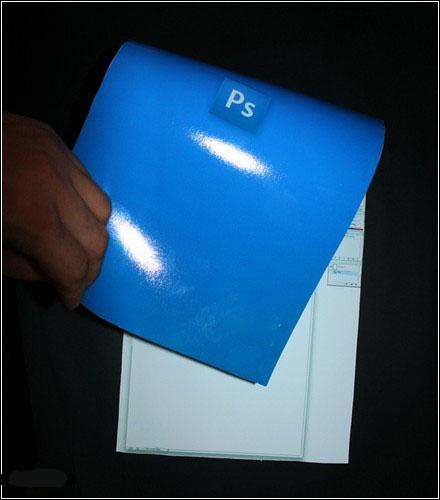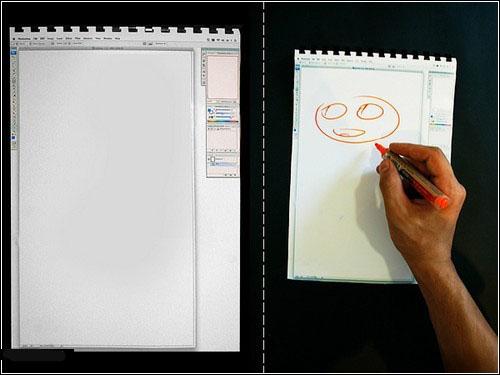 Notepad for short notes
Ideal for those who prefer to think, reflect and write on the run. One, two, and recorded, in order not to forget.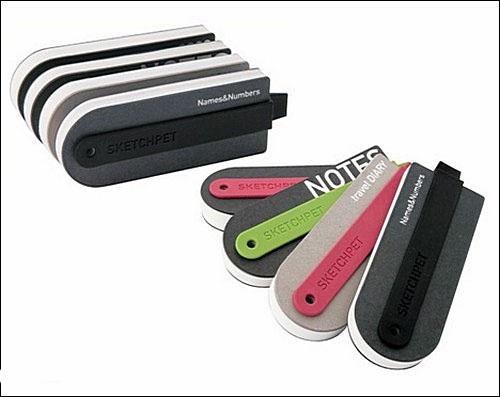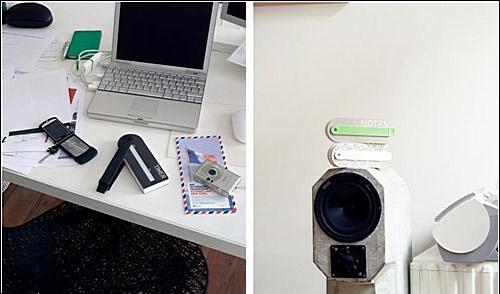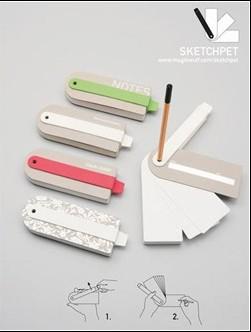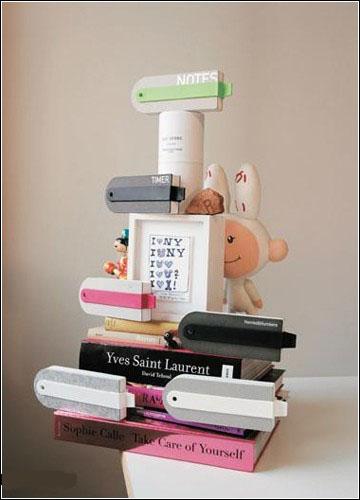 Notebook with a "bonus»
There is a notebook and something to write? In this notebook, and thought this option. "Hole" in the pages of this, which allows to put inside and a marker and pencil, and even a thick fountain pen.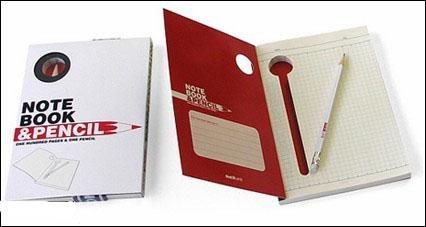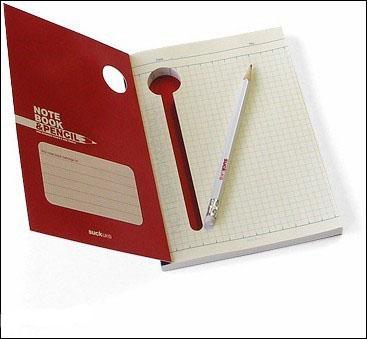 Exclusive hand-made notebooks
And next to these wonderful notebooks Moleskine just resting! Office of the masterpieces of the world made by hand.