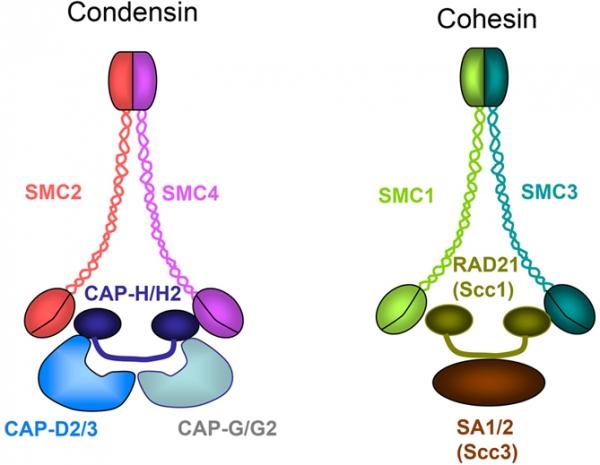 The first study shows that the SA1 need for efficient duplication endings chromosomes, telomeres (telomeric regions of chromosomes are characterized by the absence of the ability to connect to the other chromosomes or fragments thereof, and perform a protective function). In his absence, the structure of telomeres prevent aberrant segregation of chromosomes during cell division and production of aneuploid cells (ie, with the wrong number of chromosomes). According to the research, these aneuploid cells probably contribute, accelerated top of carcinogenesis (a complex pathophysiological process of origin and development of tumors) in the experimental mice. The appearance of certain types of pancreatic tumors are extremely rare in mice, is particularly striking. These studies conducted in experimental mice, can be a very useful tool for the study of pancreatic cancer.
The second study reports the first accurate map of the distribution of cohesin SA1 and SA2 along the genome cohesin mouse. In addition, it reveals a significant role in the regulation of cohesin SA1 gene expression during human embryonic development. Lack of cohesin SA1 modifies the transcription of genes involved in the biological processes associated with CdLS. This lack of cohesin SA1, developmental affects 1:30 000 live births and is characterized by stunted growth and mental development, as well as multiple developmental disorders of internal organs. The study offers a new theory to understand the origin of abnormalities observed in patients with CdLS.
"Our work represents an important step towards a better understanding of the role of cohesin at such human diseases as cancer and CdLS», commented on his work and Ana Silvia Remezeiro Cuadrado, co-authors of the research.