Scientists are one of the Dutch universities, located in the south-east of the country in the city of Maastricht, have created the world's first hamburger artificial origin. To do this, the stem cells of the cow transformed into muscle fibers and prepared from a delicious meatball.
1. The first hamburger tasted artificial meat from the US journalist Josh Shonvald and dietician from Austria Hanni Ruttsler. They admitted that his proposed course little taste different from the present chops.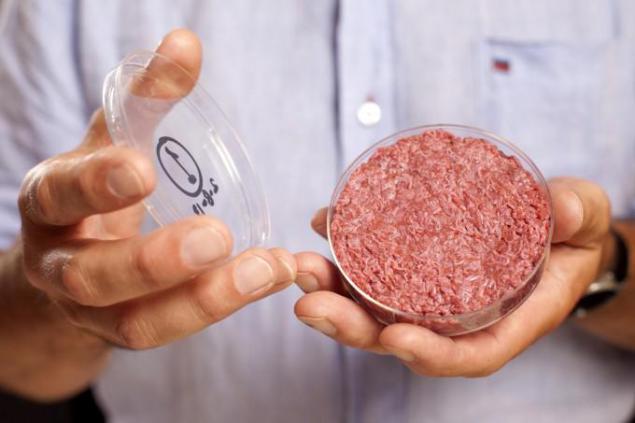 2. To improve the taste of the stuffing made of artificial meat added a little bread crumbs and egg flour. A more appetizing color is imparted with a beet juice and a small amount of saffron.
3. The Austrian nutritionist said that from this meat product offered her different taste only slightly. Josh Shonvald also complained about the low fat content of hamburger. But both experts agreed that wine tasting their product is different from the smell of this.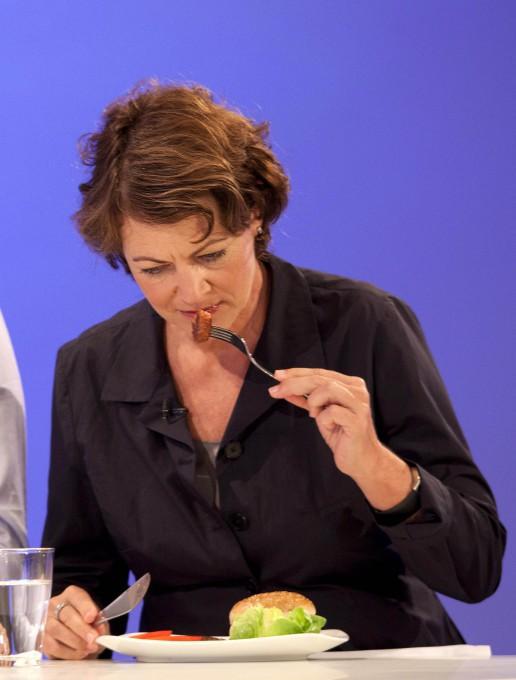 4. In the sale of artificial meat is unlikely to arrive soon. So how to grow a piece of meat weighing 140 grams it took three months and 250 thousand euros.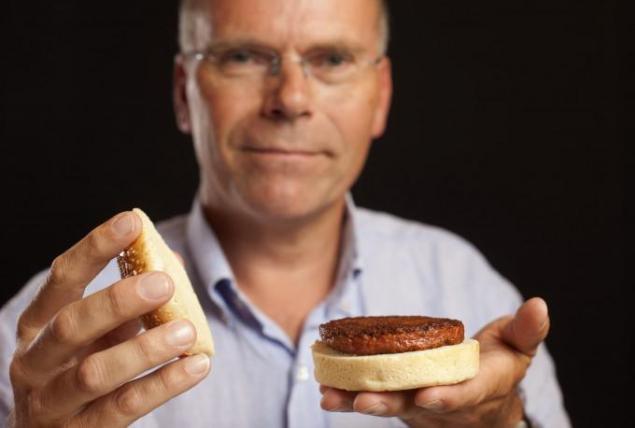 5. The conference was specially invited Richard McGowan. This is a well-known chef, who lives in Cornwall. He was entrusted with the preparation of the world's first artificial hamburger.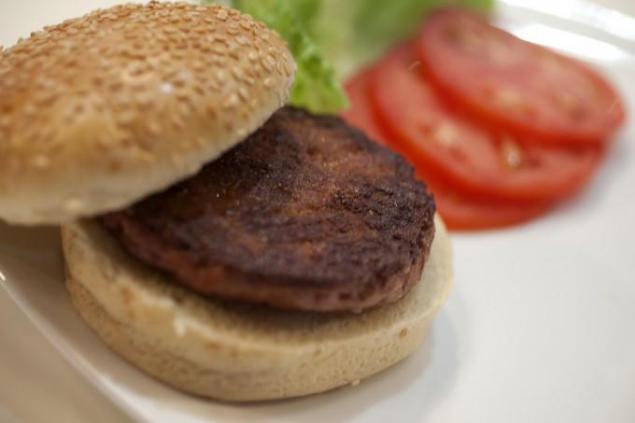 6. The experience of growing meat was conducted in good faith. So scientists have tried to solve the problem of global scale - a major increase in demand for meat products.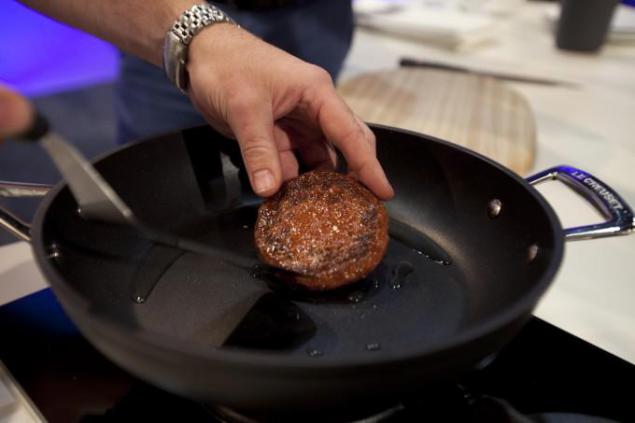 7. The project was sponsored by Sergey Brin - the famous scientist in the field of computer technology and co-founder of the search engine «Google». After spending over the biopsy procedure cow, scientists from the Dutch Institute received stem cells. Of them within three months grew about twenty thousand muscle fibers. Then they are compressed and produced a single chop.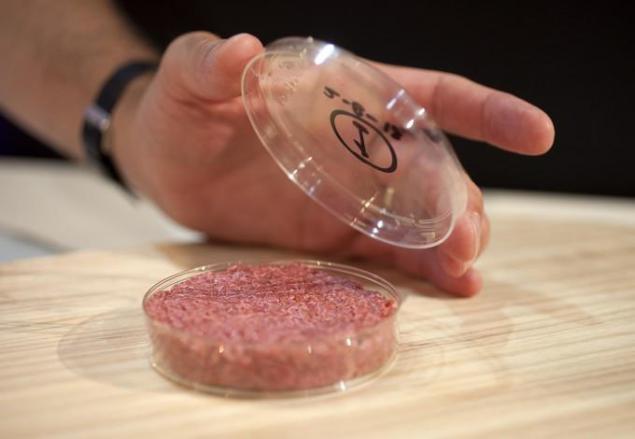 8. The developers continue their experiment. According to them, after about ten or twenty years artificial meat can be seen on the shelves of grocery stores. Thus, it will be possible to solve the problem of shortage of meat products and avoid food crisis around the world.