Then promptly inserted a few lines about the spring, I would like your support and creativity.
Proposes to add a verse on the subject: Spring horseradish.
Just one or two lines of writing in the comments, try to preserve the meaning of each new comment is intended to complement the previous one, well, as much as possible of course.
In the end, we all deal comparable verse and laid out ready for everyone to see.
Please write without the mat and vulgarity, and that will not work lay ready verse to home.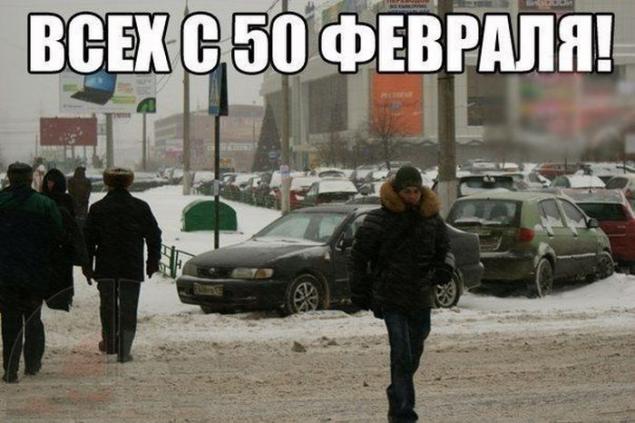 That's actually the verse itself, which needs to be continued ...
Frost and sun - a wonderful day!
Crunching under my feet, the sun shines.
But still need to turn down the fervor,
Look at the calendar and realize,
That there is no snow in March,
The good news is, you go to sleep. Source: