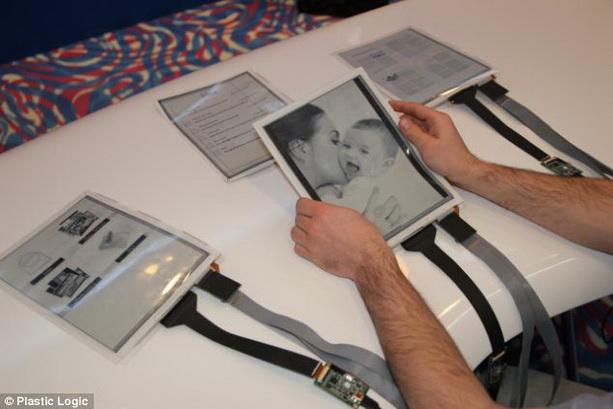 Canadian scientists at Queen's University, in cooperation with Plastic Logic and Intel Labs provided "paper" tablet, which can lead to a real revolution in the world of electronics and technology.  
In the revolutionary tablet as thin as a sheet of paper, and flexible touch screen, a thickness of only 10, 7 inches, which is very easy to use innovative gadget, as it is not only more convenient to work, but does not beat in the fall.
As for the processor, so far scientists talk about the latest tablet support Intel ® CoreTM i5 second generation, but for the next few years, and it might be improved.
Another obvious advantage of such an unusual gadget researchers call and that "paper" tablet yet received the name PaperTab, can store and display thousands of paper documents, thus replacing, as a PC monitor, and as usual until today reams of paper or printing in office.
Experts who have submitted a technological novelty in the Consumer Electronics Show in Las Vegas, believe that the "paper" plates will be able to completely replace as conventional tablets, such as iPad, and laptops within five to ten years.