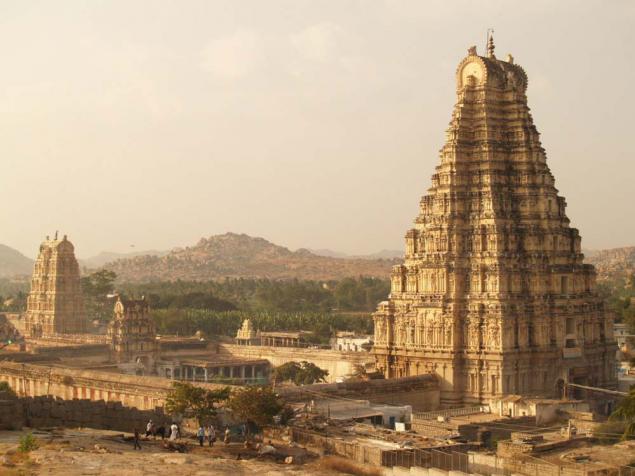 We are now heading to India ... during our trip, it should be noted that any trip will be forgotten if all the time to try to delve into everything that he intends to tell the guide, and especially the historically rich and incredibly beautiful places.
Having been in India a must visit Hampi - the village, which should begin acquaintance with this unique and original state.
So, Hampi - town, which is located in the state of Karnataka. His fame this village acquired due to the unique ruins of Vijayanagara. These ruins many years ago were full-fledged city, and it is the capital of the Vijayanagara Empire. On this site you can see a lot of destroyed landmarks that were once majestic buildings of the legendary city.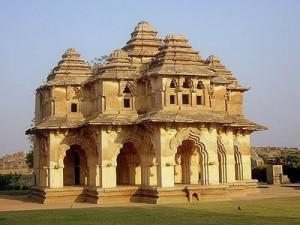 By the way, very good advice: if you have a choice when it is possible to visit Hampi, then make it worth in early November, and all because at this time the local population holds for their unique brilliance and beauty of the show, which is called «Hampi Utsav ». At this time, the ruins and monuments gracefully illuminated everywhere are performances and sounds of beautiful music. During this period you will not be bored.
But without all the celebrations "Humpy" - a magical place filled with atmosphere of antiquity. To reach this beautiful village quite simple. In a town called "Bellary," there is an airport that receives flights from Bangalore. However, if you want to save, then it makes sense to come in Hospet town, located 15 km from Hampi. There frequent trains from Hyderabad, Goa and Bangalore. However, it is worth noting that if you choose between bus and train, then, of course, better to prefer the train because it is many times cheaper and more comfortable.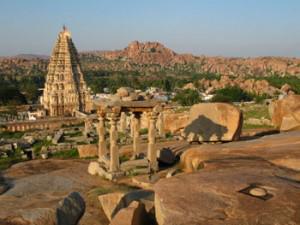 Definitely, if you are not indifferent to the beautiful India, the Hampi - something that will make you fall in love with this unique country even more. Local tours will not leave you indifferent! By the way, you can rent a scooter and take a walk with the wind. Our administration still would recommend you rent a scooter, because in these areas severely sun and walk to the monuments is better not to go. An alternative to the scooter may make cycling. As for food, then this is also in Hampi problems will not arise - to choose from a variety of tourist seems to restaurants and cafes.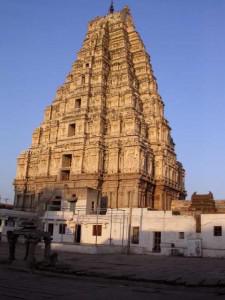 But all this stuff, the main thing - the local beauty and uniqueness. The main part of the attractions of India is in the territory of Hampi. Here, before the eyes of the visitor appears Achyutaraya majestic temple, the royal scales Andzheyanadri hill, a unique museum of archeology Kamalapuram, sunset Matanga hill and temple-Udd virabhadra.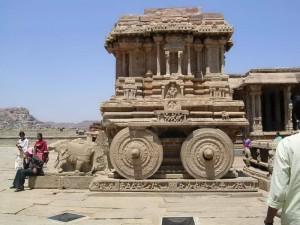 We would advise you to visit a bear sanctuary, located 16 kilometers Hampi.
So, Hampi - the place that everyone should visit. Everyone who has visited here, leave this place with a lot of impressions and a little change in attitudes. India - a country that see the need for each of us and start discovering this incredible state should be precisely Hampi!