One blogger tells the story of Warsaw, but rather on the high-rise, which is the highest before the construction of the building in Dubai.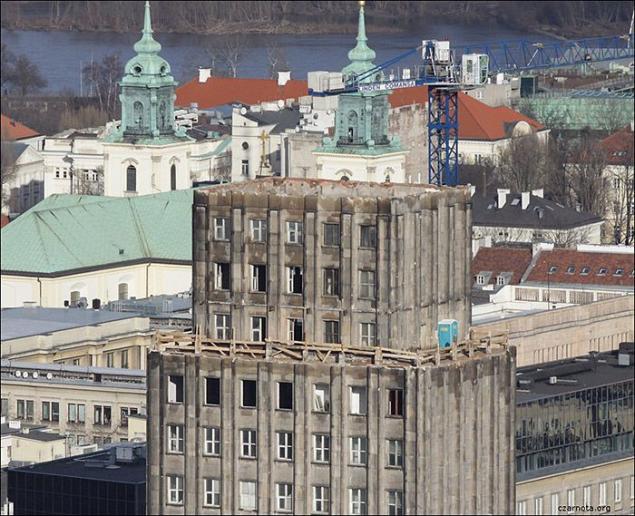 In the center of Warsaw is an abandoned skyscraper with dirty windows and a rickety fence, it absolutely does not fit into the architectural ensemble of the modern image of the European capital, this is not some Detroit. Inquired about a little deeper, I found some very interesting facts. It is the pre-war building in Warsaw was the first skyscraper, in fact - the second highest in Eastern Europe! During an all-out bombing of Warsaw in 1944, this building was almost the only survivor! More recently, I wrote about the Burj Khalifa in Dubai, but few people know that before the construction of the tallest building in the world in Dubai palm it belonged Warsaw! Highest radio mast height of 643m in the world was not far from the capital of Poland, and was the tallest structure in the world until 1991, when, during the replacement of one of the suspension cables was its collapse. On the comparative table it is marked in gray, like the twin towers of the World Trade Center: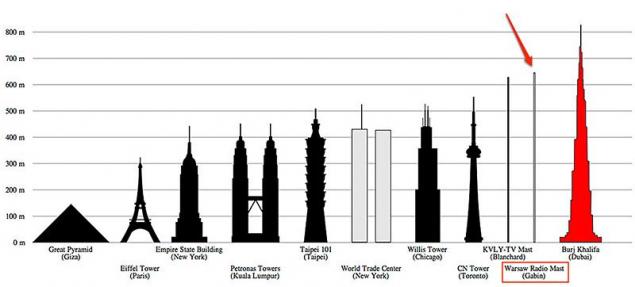 Today, some interesting stories about the highest buildings in Europe ... The construction of the building Prudential conducted from 1931 to 1934 years for the British insurance company Prudential Insurance. The project is a skyscraper designed by architect Marcin Weinfeld and provided the steel slab. During construction used 2 million bricks, 2 thousand tons of cement and 1, 5 thousand tons of steel. On the lower floors of the building housed offices, on the top - luxury apartments.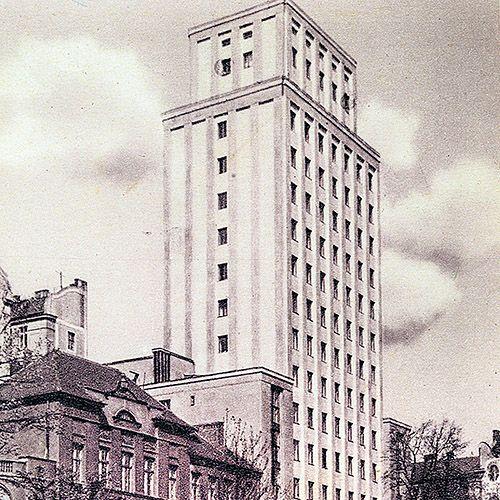 In 1934 the construction of a skyscraper was completed, it became a symbol of Warsaw and the second tallest building in Eastern Europe at the time of construction. In 1936 the roof was installed television tower.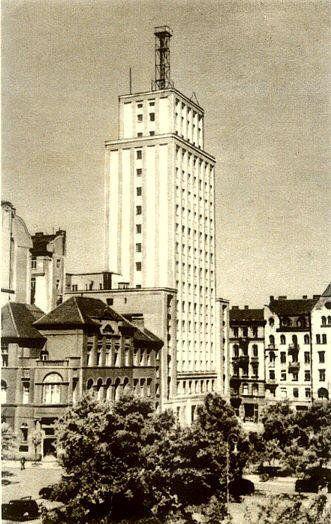 During the "Warsaw Rising" from August 1 to October 2, 1944 during the liberation of Warsaw, the city was destroyed by more than 85%! But Prudential building survived the massive bombardment of more than 1,000 artillery shells, including a shot projectile weighing more than 2 tons!