If you look at the hairstyles of young stars, then Bella Thorne - one of those who regularly shows new hairstyles on the red carpet. From traditional to sophisticated curls hairstyles with braids and accessories. In its arsenal - braids with ribbons woven, high beams and even the "crown" of the braid.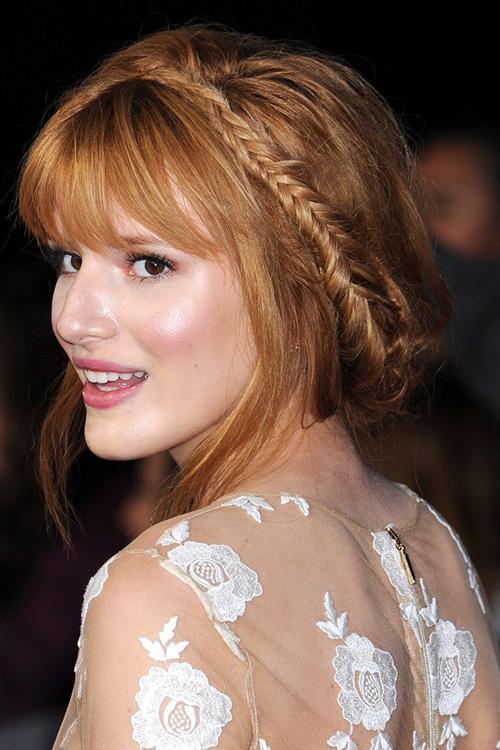 In recent years, we have literally swept photos, which are stars with braids hairstyle, stacked as a "wreath" on the head. That's Bella Thorne plays in every way, this fashion trend, the braiding braids in the "fish tail" (pictured above). Then choosing a hairstyle with a scythe, braided in the usual way: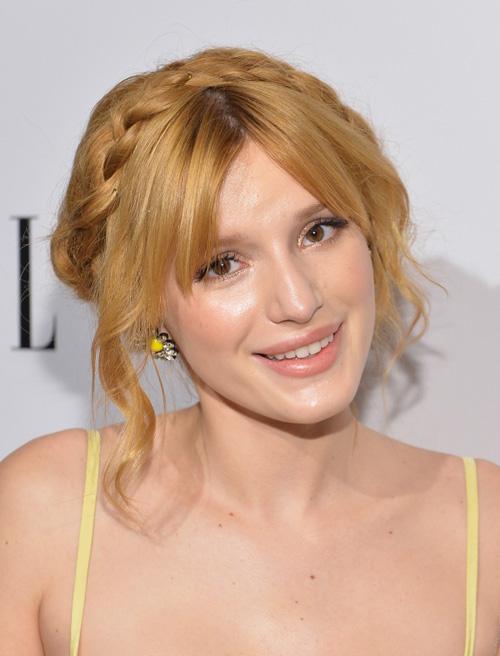 Another option - is to weave in two rows. If you decorate braids bright ribbons, as it did Bella - get festive hairstyle: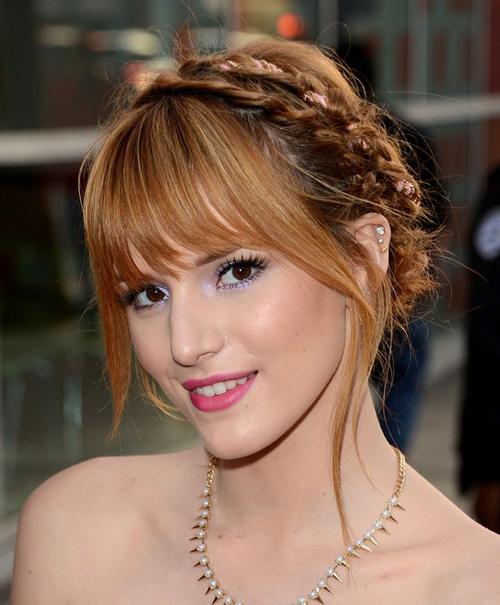 For young girls come up and the option of laying: lush curls with hair gathered on top. Garnish with a bow, Bella Thorne, here and fashionable hairstyle!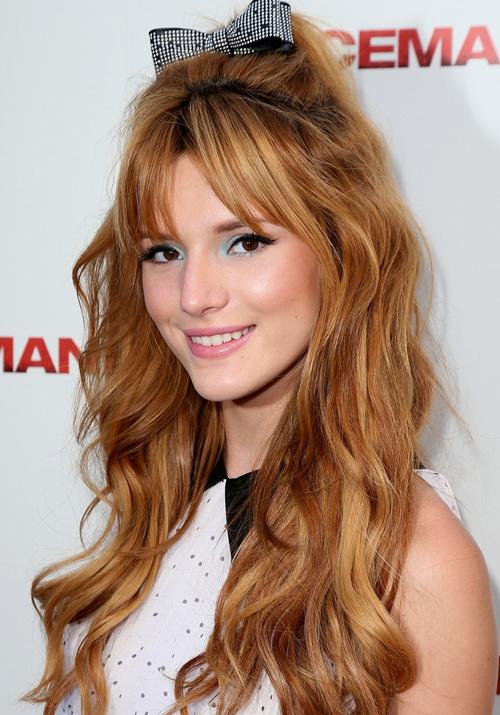 More elegant styling for long hair: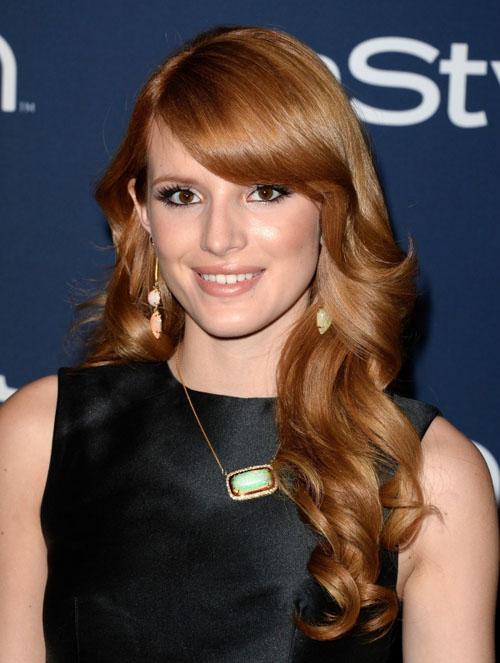 And option number three - very simple. Straight hair, perfectly arranged hair to hair: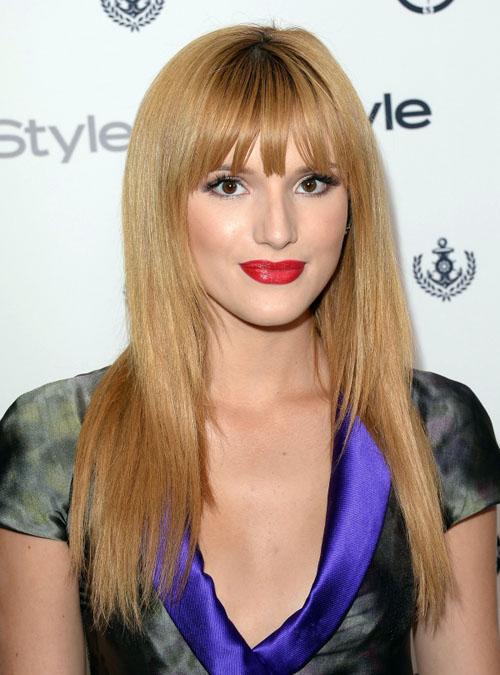 Bella Thorne is also well versed in such a stacking, as the tail. The fastest and loved by many girls kind of hairstyle. Bell showed three types of such installation.
High tail intercepted in several places rezinochkami:
Tail in the style of the 60s, with the fleece: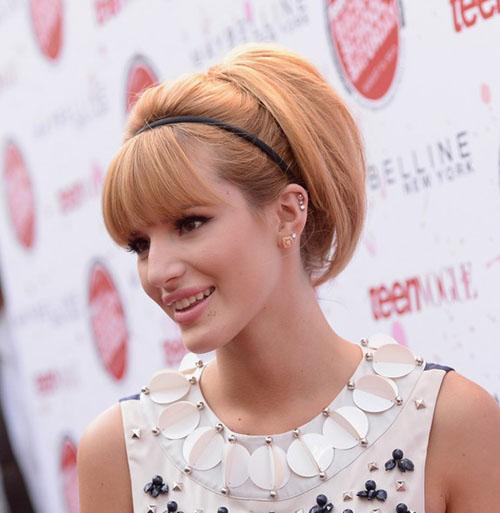 Simple low ponytail: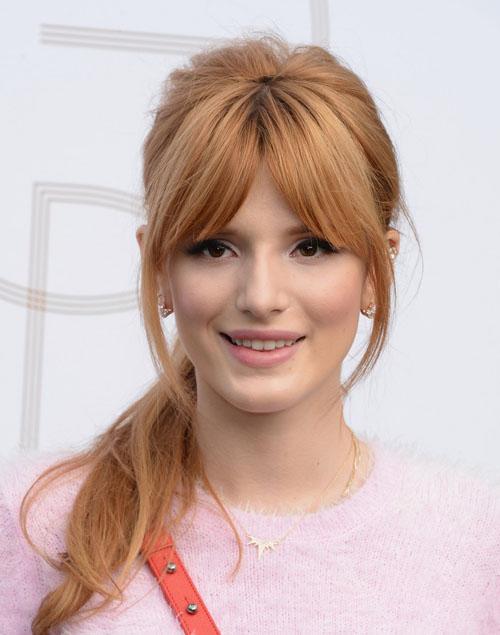 Stylists advise all girls to try this season wearing a braid. This hairstyle which year is held in the lead among the pilings. And now options braid became even more. For example, you can braid plait and weave it into ribbons: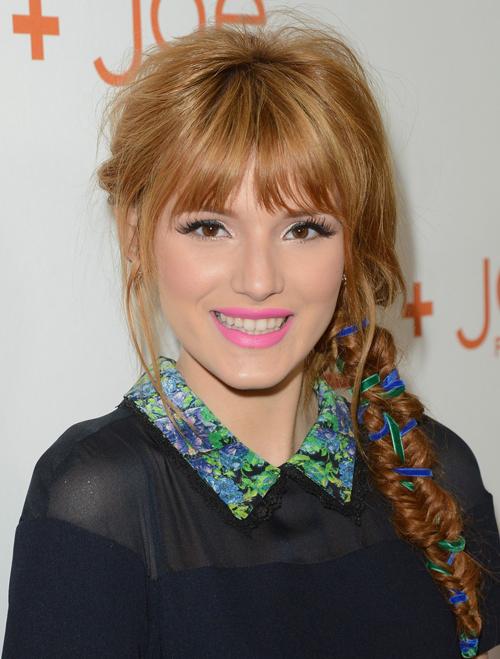 You can simply leave a scythe free loosening strands: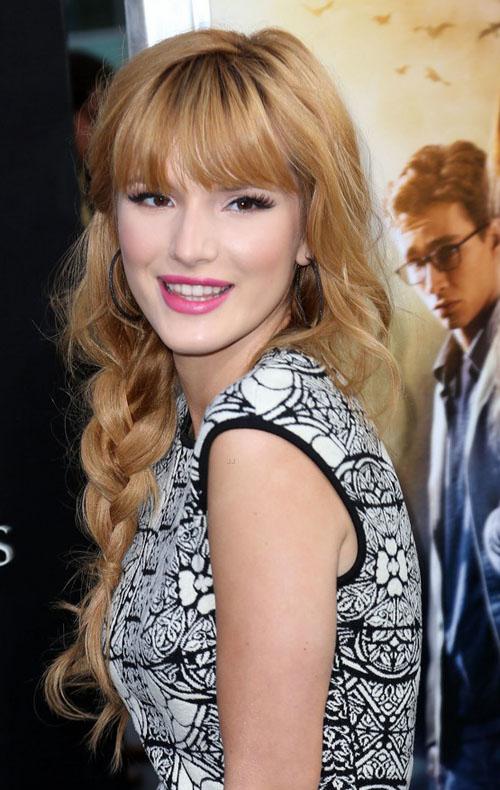 Classical pigtail: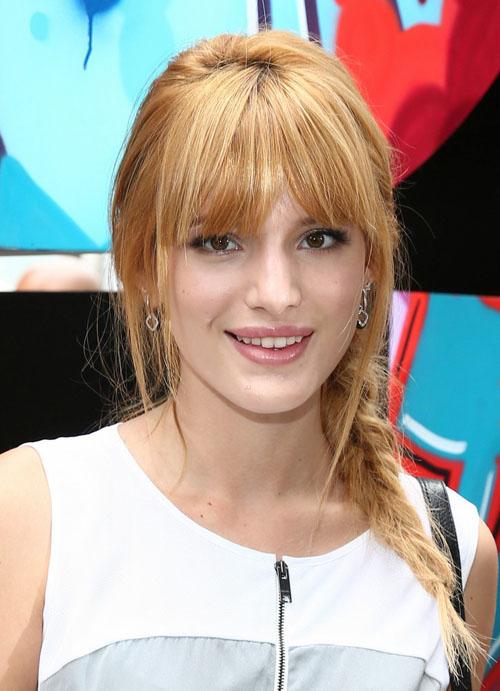 A favorite among fashionable hairstyles - beam. Whether it is "low" or "high" beam.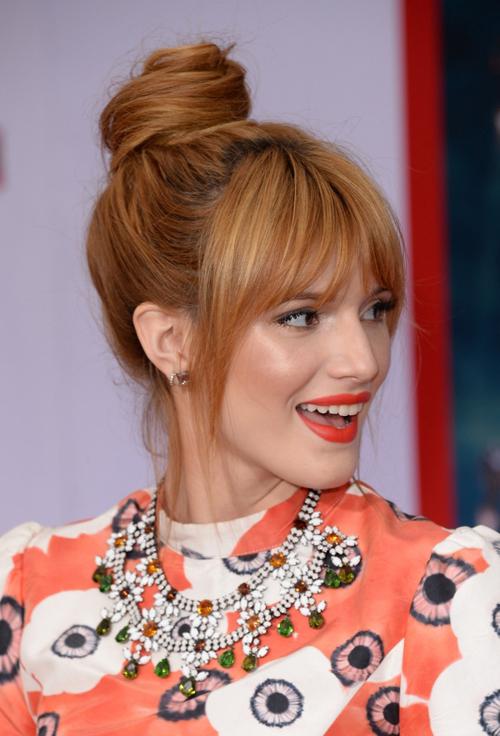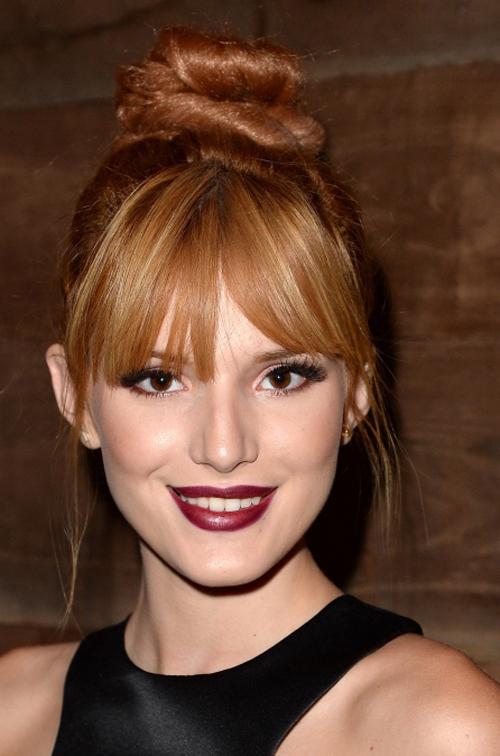 This hairstyle can decorate a flower or rim. How did that Bella: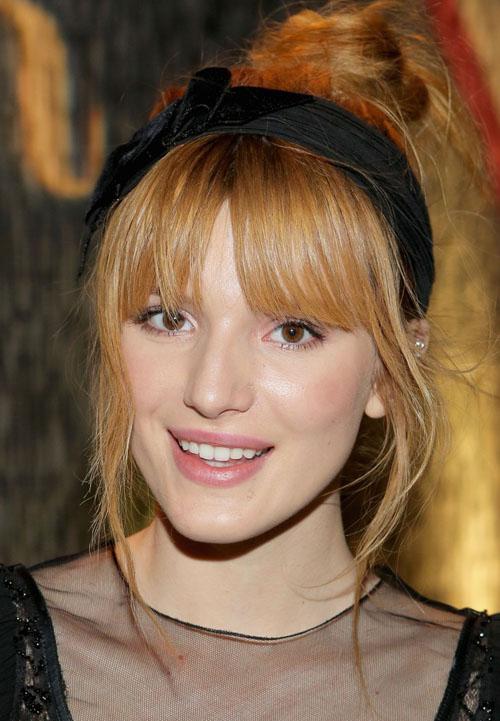 Evening option hairstyles:
The easiest way to add a simple hairstyle "flavor" - is to decorate it with the rim. At least from hair braided in pigtails: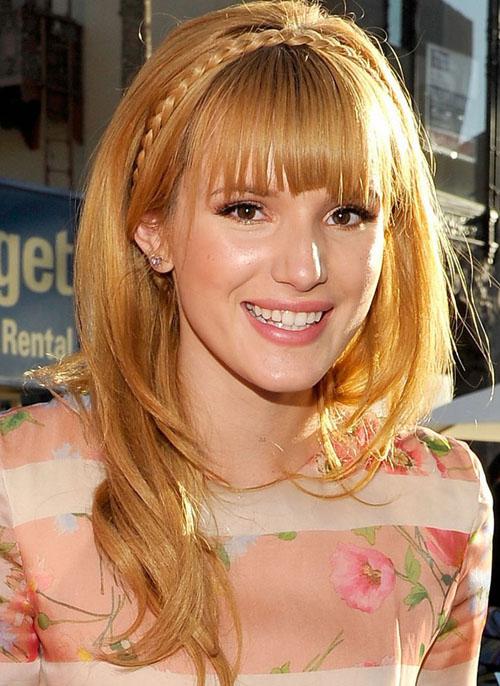 Fashionable and simple hairstyle. Part hair into tight Bella packed curls, another part of the braided hair in a braid and laid on its side: