So far in our country are engaged in charitable activities only a few Western celebrities of all try to help the needy both morally and financially. In America, for example, even established a special award for Do Something Awards, to mark those who can rightfully call himself a loud word "philanthropist." Ceremony was held for the first time in 1996 and has since been held annually in California.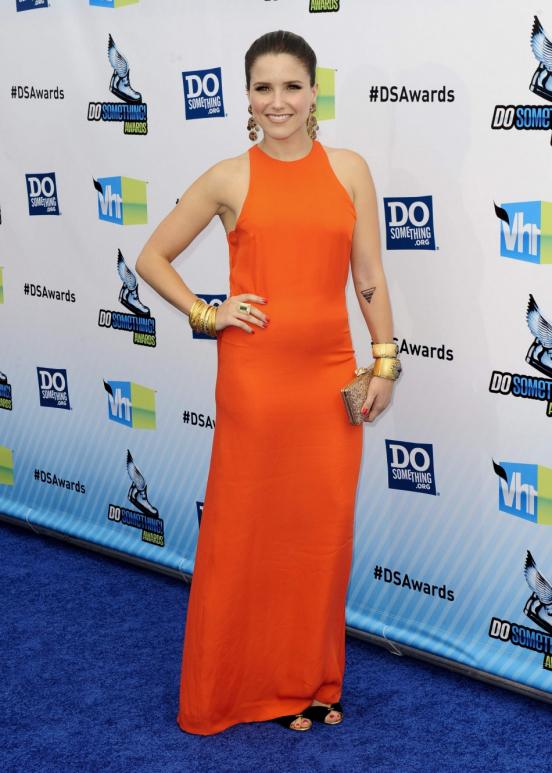 Once again, Sophia Bush preferred to all others your favorite color with the interesting name "Tangerine Tango", by which she never goes unnoticed in the crowd. Deep shade balances simple cut dress and big earrings and massive bracelets in large numbers give the image of solemnity. Excellent choice, luxurious decoration!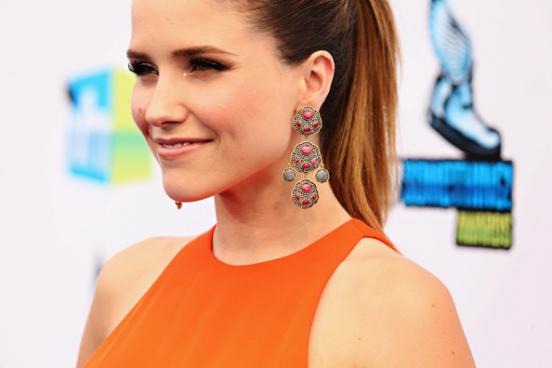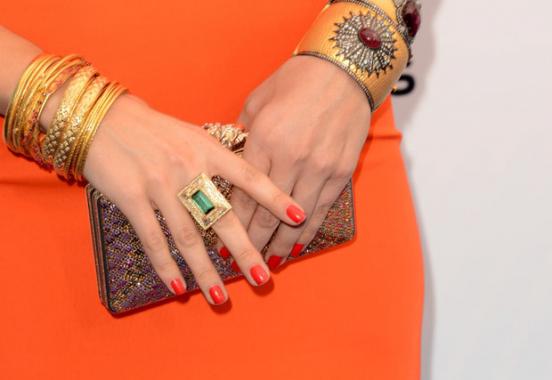 Another bright girl on the red carpet - Olivia Munn. Unlike Sophia, Olivia usually prefers deep shades restrained, but this time the actress changed Statement by a bright pink mini dress tweed (interesting material for cocktail attire!). Apparently, Olivia that day was a very playful mood, as evidenced not only the choice of "candy" attire, but also manicures with polka dots, and the pale pink lipstick and blush in tone, so the face of the actress looked very fresh and rested. It is a pity that sunk Ms. Mann did not have a choice and shoes - they just megauzhasny.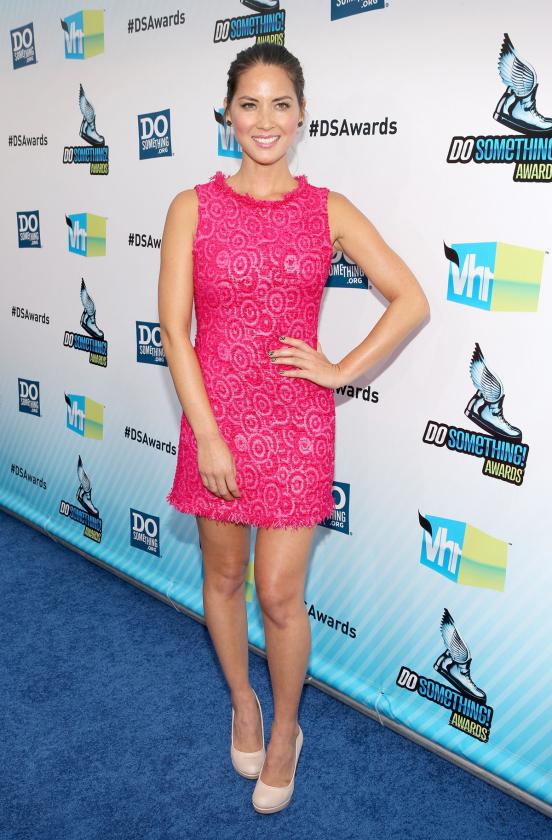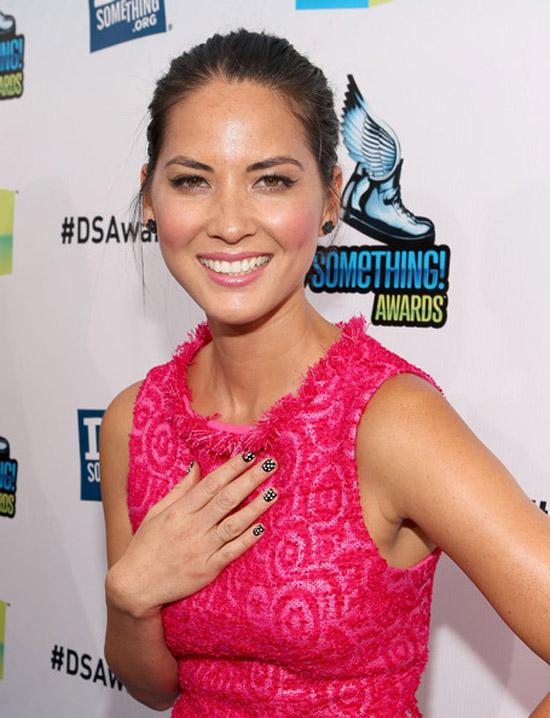 Ashley Greene at Michael Kors. At first glance, the dress seemed to me a very simple and even tatty, but upon closer inspection, golden-black print on the fabric looks very different - very beautiful and regal luxury. In addition, the stylized image turned out just perfect - golden-black range seen in accessories and jewelry. I also feel very fortunate choice of nail polish - old coral color dilutes the shine of metal.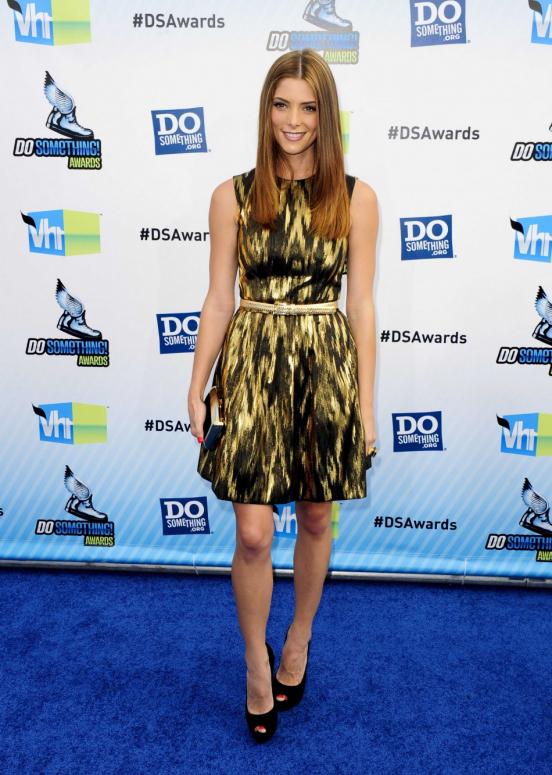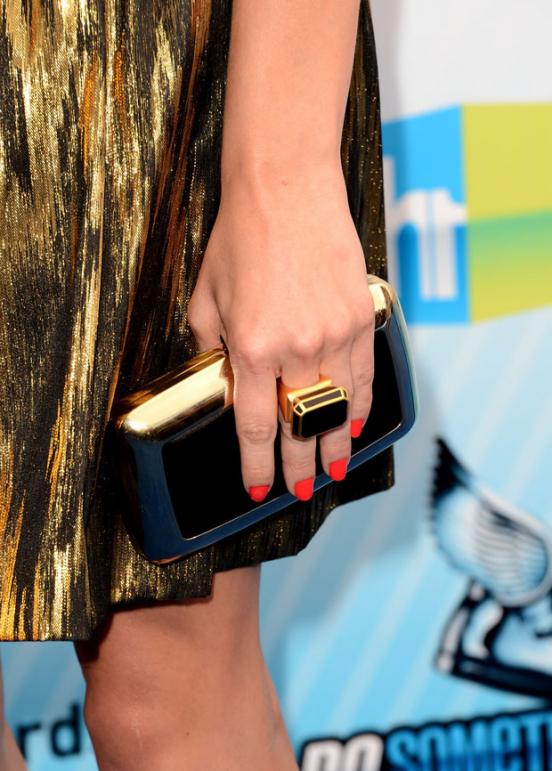 By the way, the star of "Twilight" appeared before the audience with a new, very beautiful hair color.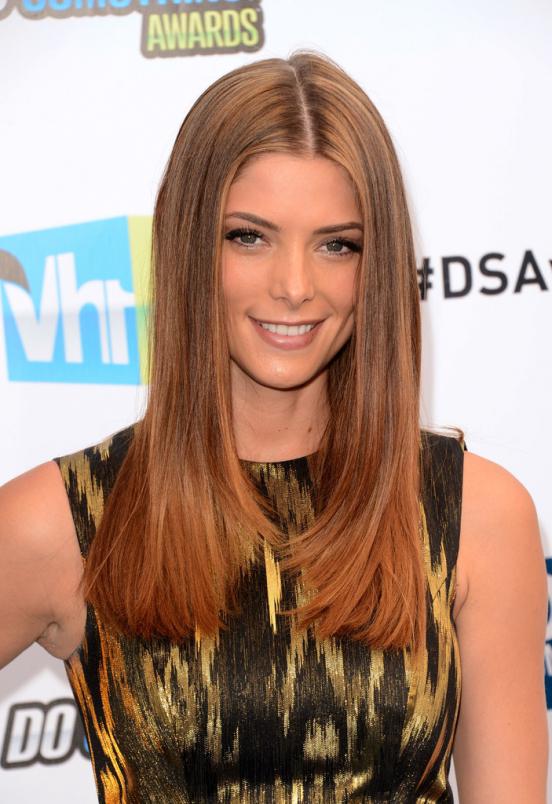 Image of Kristen Bell made me mixed feelings. In my opinion, her bright dress with interesting prints in ethnic style looks quite nice, but does not go to her in terms of style - looks formless and increases the shoulders of the light black inserts in the armhole, which is not at hand fragile Kristen during its rise in 155 See plus heels. Apparently the actress wanted to make the dress the star of his image by discreet accessories in the form of black sandals and a pair of gold earrings, studs. In terms of brightness can compete with the dress only hairstyle Chris - intricate weaving of several braids did not go unnoticed.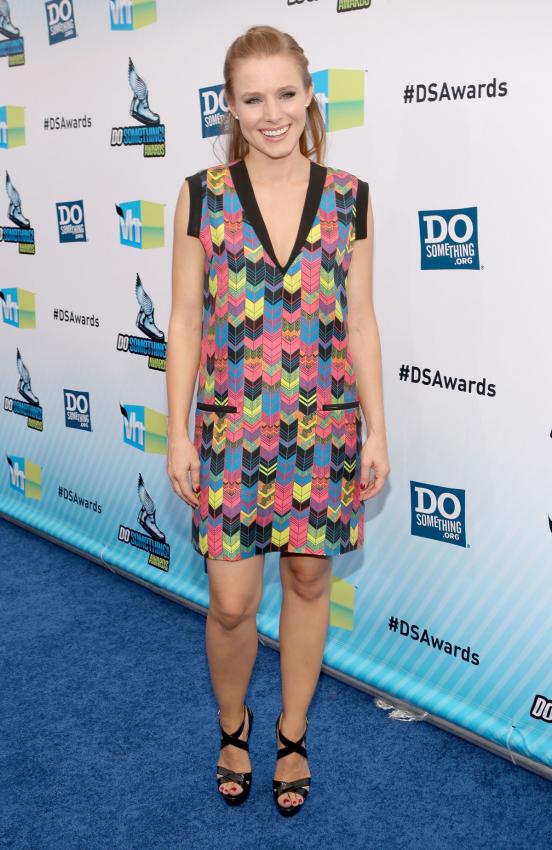 The image of the young actress Bella Thorne built on contrasts: romantic lace dress with fancy belt plus aggressive boots snakeskin spiked heels. Well, the 14-year-old girl, such a bold dress fits perfectly, but not so on make-up and hair color. I always thought that at such a tender age girl should shine with freshness and naturalness, and in front of us next Demi Lovato, trying to look older than their years.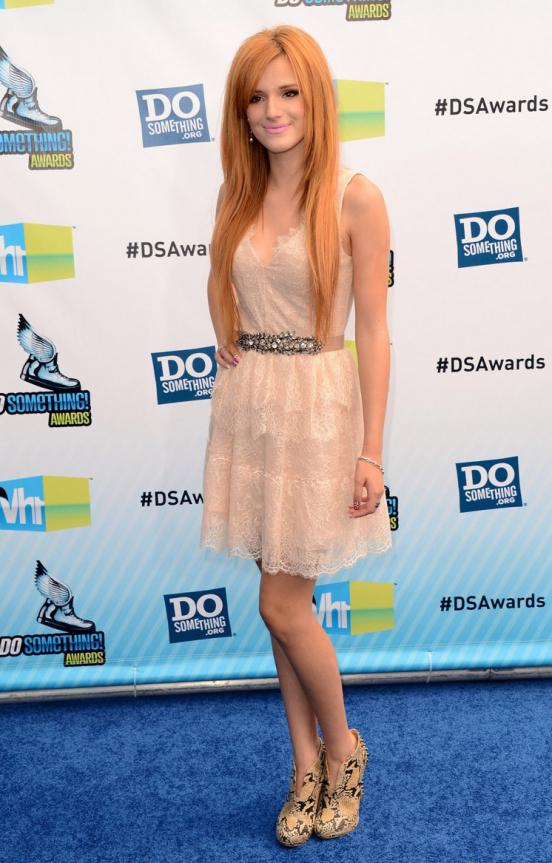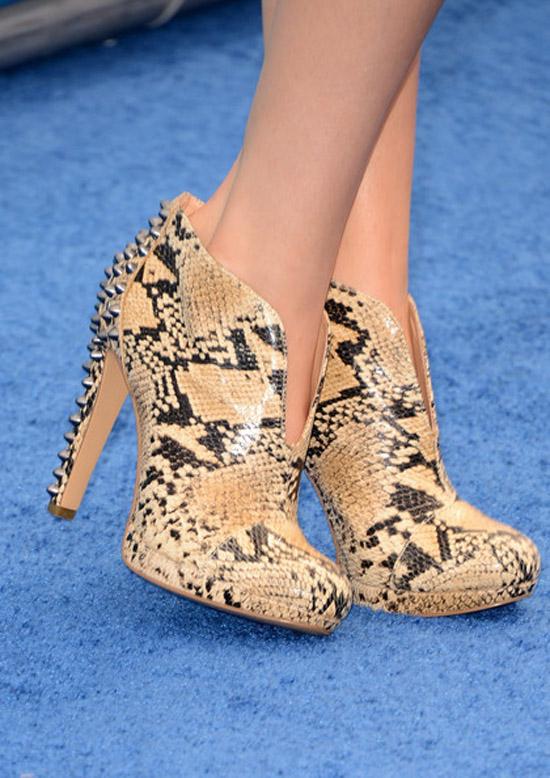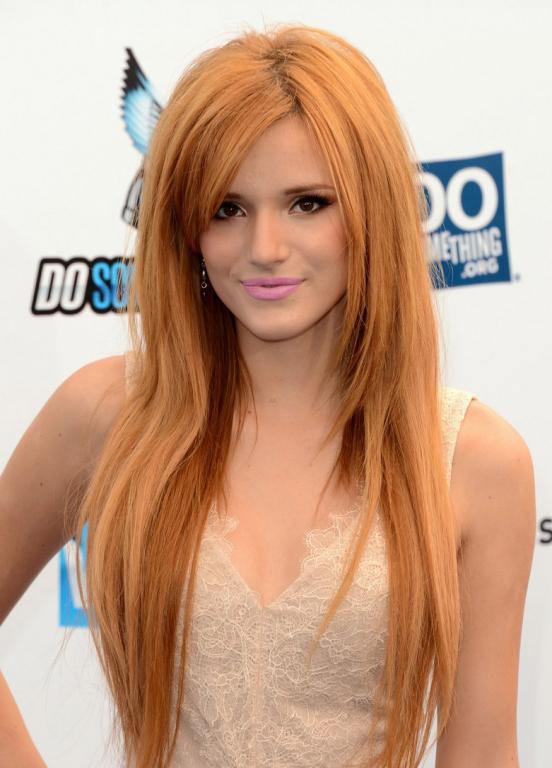 Lea Michele was one of the few who opted for the red carpet evening gown event. While the dress code is more relaxed ceremony meant images Lea outfit was more than appropriate. And all because her dress was very much like a light summer dress with its romantic ruffles and deep cuts - should only be replaced with light-heeled sandals sandals and you can safely go to the beach walk. However, I can not name the image of Leah to be very successful - I personally think that the wrinkled fabric at the waist kills all the beauty.
I still can not get enough on postroynevshuyu Kelly Osbourne, but I can not wait, and when she finally replace hair color to a more natural! As for attire, the light cream-colored chiffon dress quite comical look at the background is not very romantic tattoos, but I like the contrast seems very unusual and interesting. After all, there must have been Kelly remain something of her past life. Well, except for the hair color.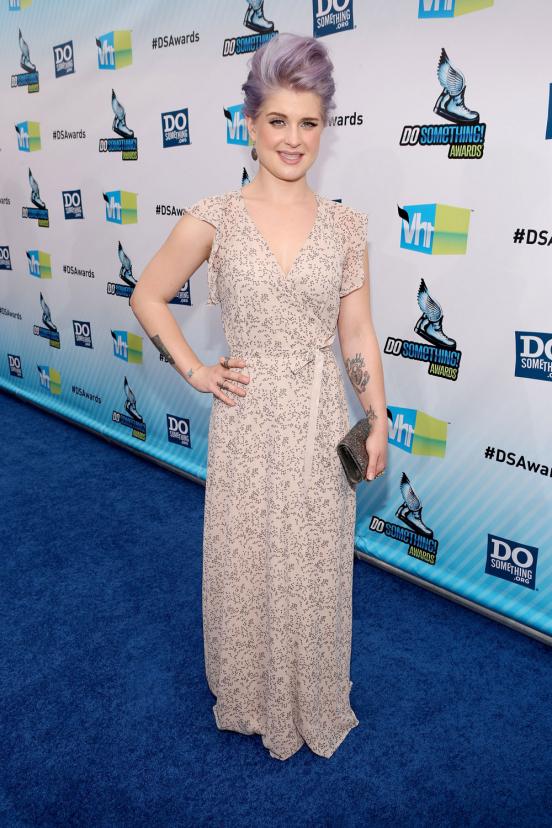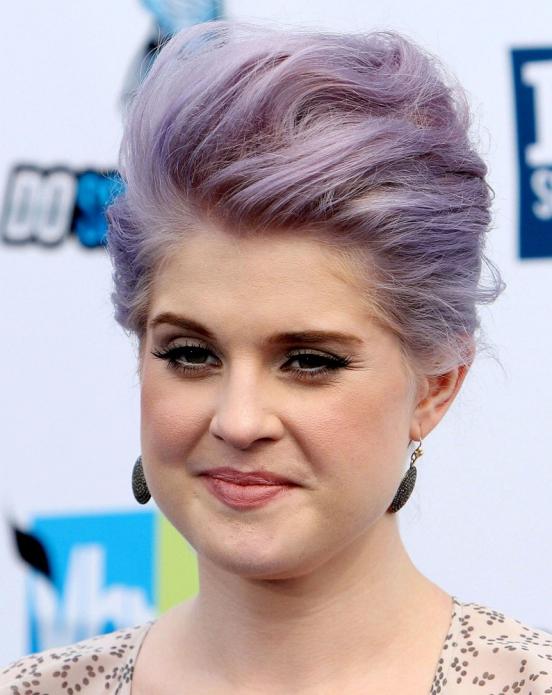 In my opinion, the best way of evening showed us Nikki Reed. Her outfit looks very restrained, but not boring, and while it is not devoid of elegance. Metal belt - the perfect companion for a simple gray-beige dress with printed patterns that everything else still and modernizes it.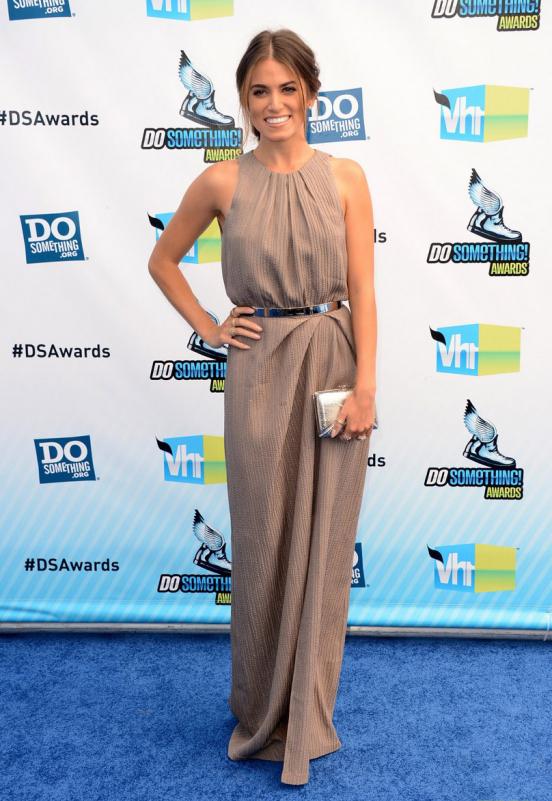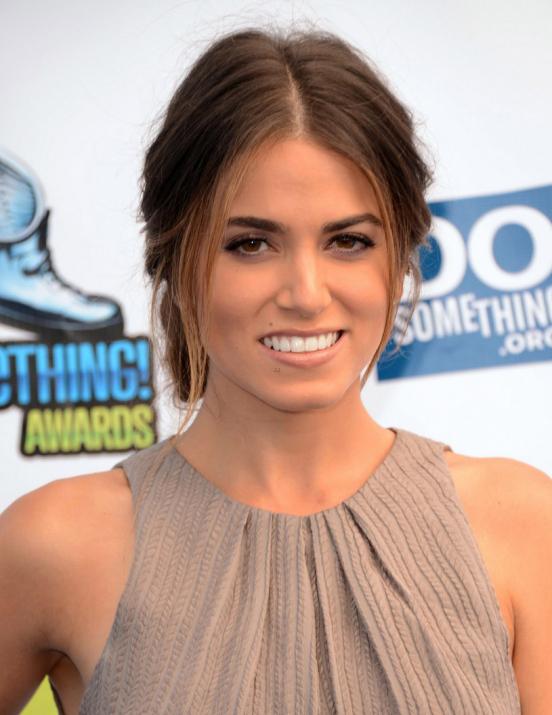 If the image can be called Nikki riding elegance, the outfit Maria Menounos - its bottom. Dress girlfriends of Playboy, no less. Send the color and too outspoken style with the actress played a cruel joke. If we really wanted to show a beautiful body and maintain a frank style, you should choose black or any other color of the noble, and the desire to try pale pink dress had to be limited dress-cover. However, the color pink and neck to the priests are not working.