In the summer, usually hot, so it seems you can forget about the loose hair. And often we choose hairstyles that open face and neck. But every day to collect hair in a ponytail boring. Let's see what offer to do with the hair stylists, who are engaged in hairstyles of stars.
Traditional hairstyle with braids, we have already seen a million times. But now the option of weaving became so much that can only choose.
Christina Ricci shows classic hairstyle with braids, braided on top of the head:
A similar hairstyle, but with a different weave braid ("fish tail"), we see the actress Jennifer Morrison: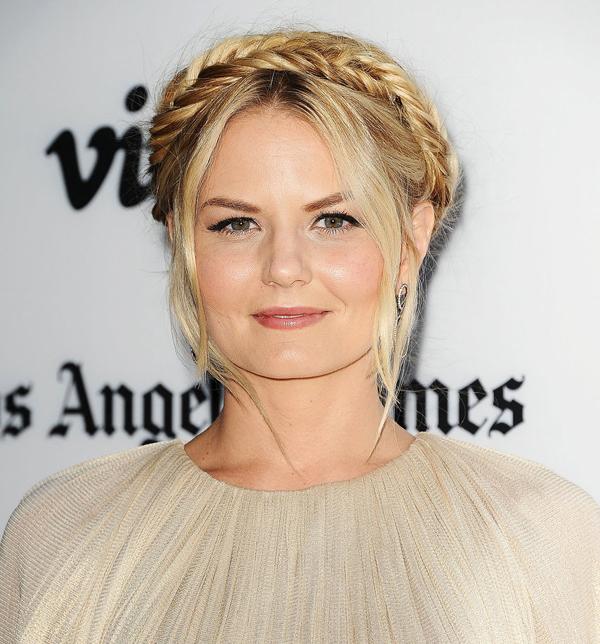 The most fashionable option braids this season - a braid on the side. A variety of options are fashionable woven braids offer us a stellar ladies - Karolina Kurkova, Ana Beatriz Barros and Lucy Liu: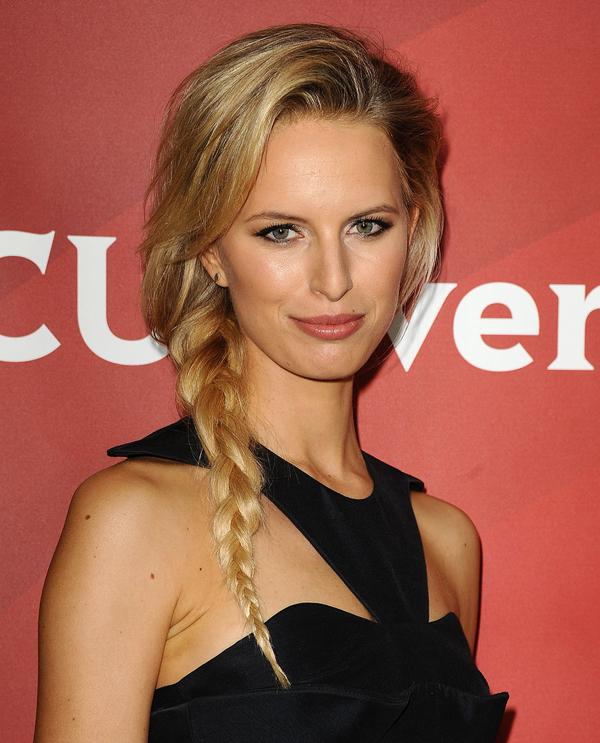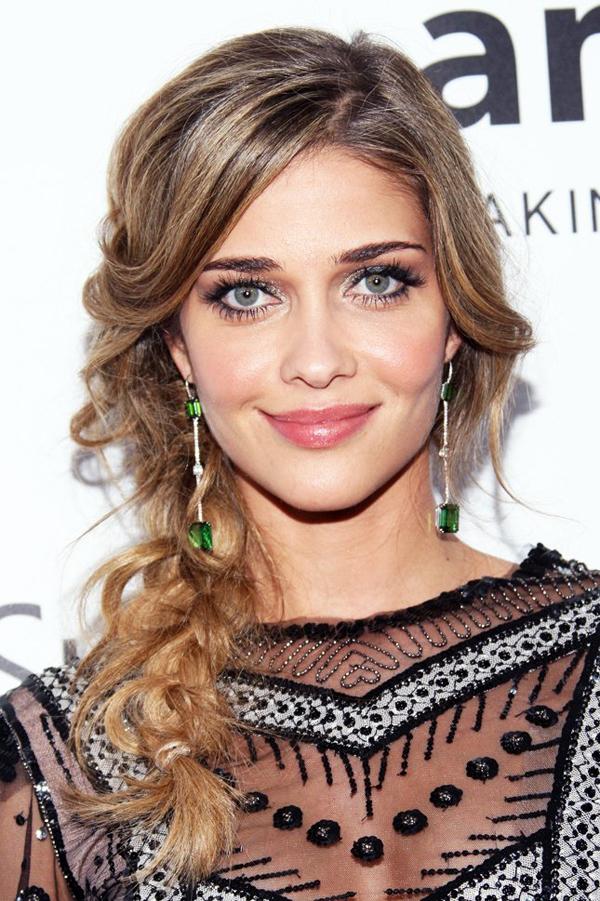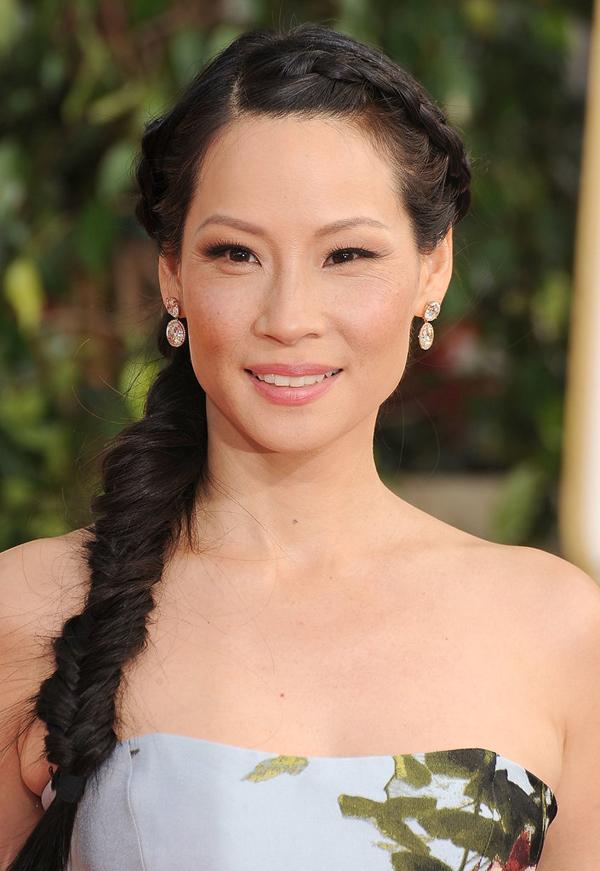 Keri Russell has shown a side braid with free, face framing strands. Easy, relaxed hairstyle that will fit any girl: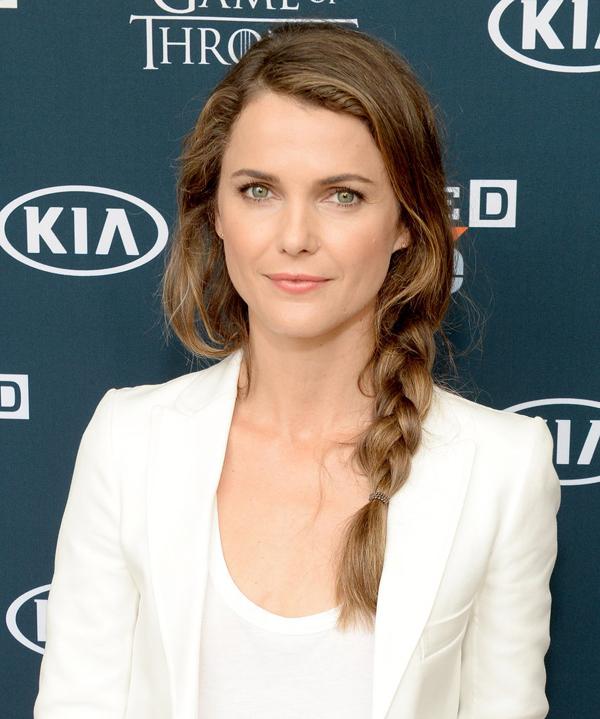 Actress Emilie de Ravin offers weave braid with a technique known as "fish tail»: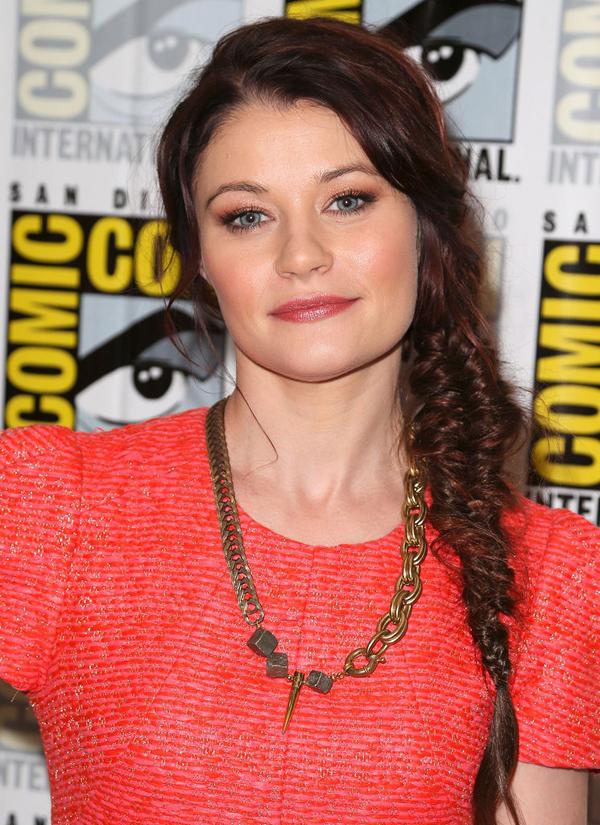 Headbands braids of women of fashion have long been used to create original hairstyles. Particularly impressive is weaving with simulated rim looks for long hair. Haley Staynfeld chose two thin braids: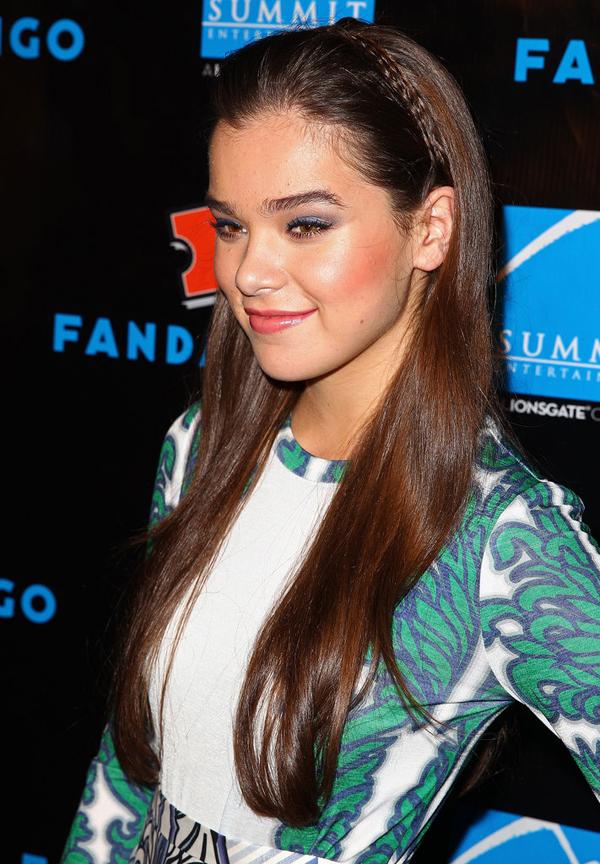 Two braids used and Vanessa Hudgens. "Highlight" added multicolored hair strands: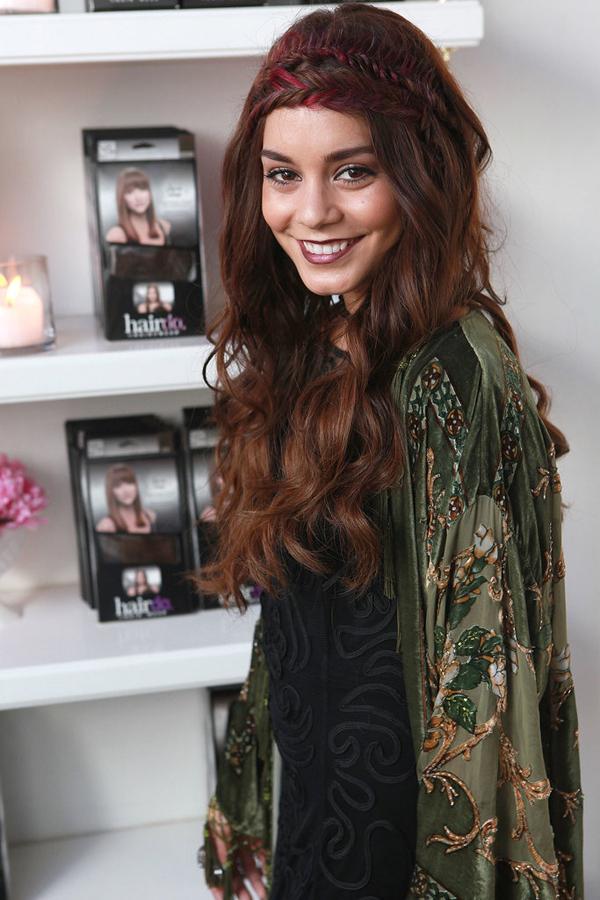 Zoe Saldana also prefer a thin braid, which are stacked in the form of the rim: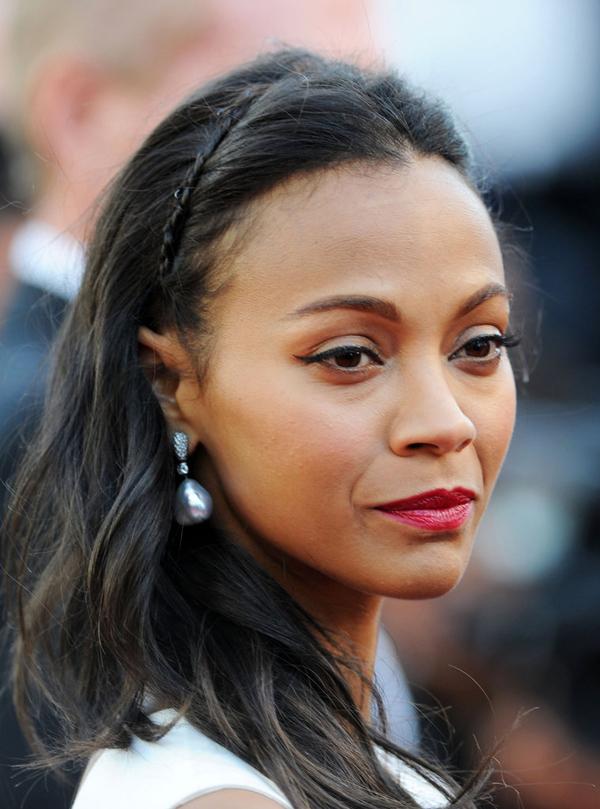 Do not go out of fashion and all kinds of weaving. But they are somewhat complex in execution, so do not enjoy such popularity as the previous hairstyle. However, to underestimate the beauty and singularity of this hairstyle is also impossible.
An example of such weave shows actress Imogen Poots: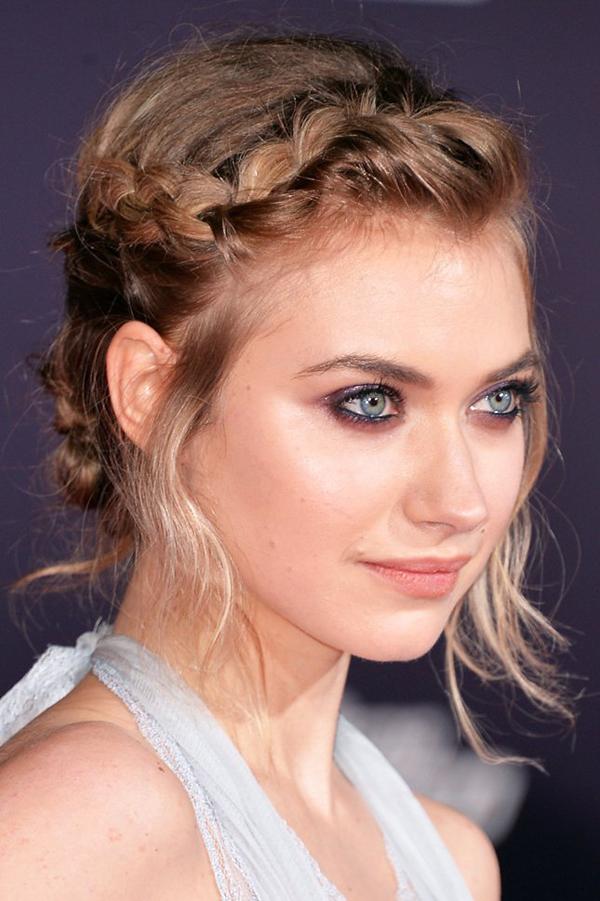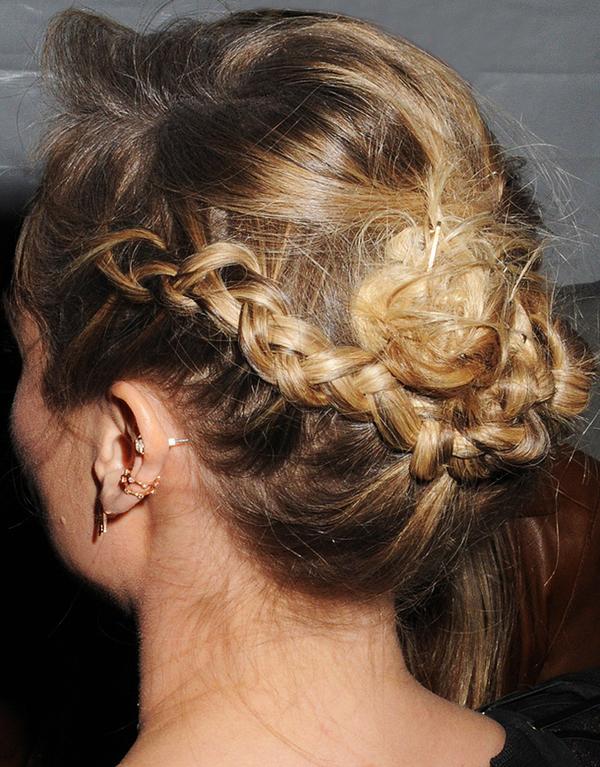 Bella Thorne: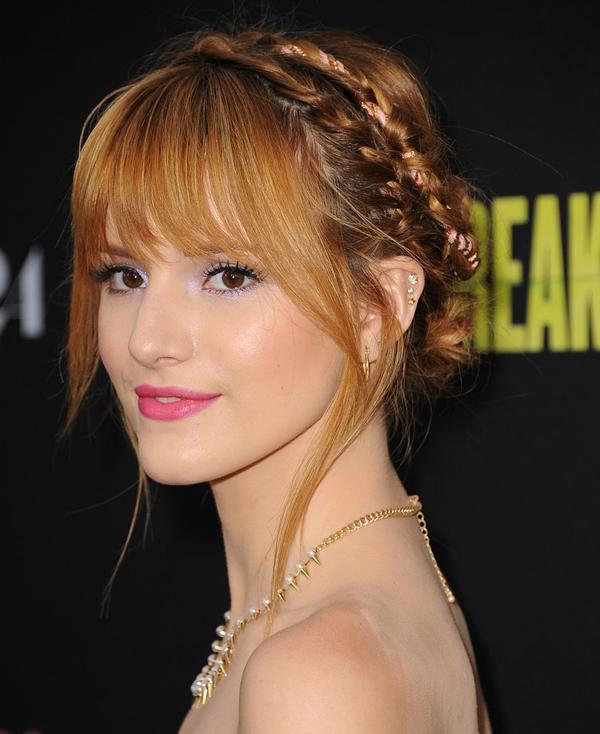 Stacy Keibler: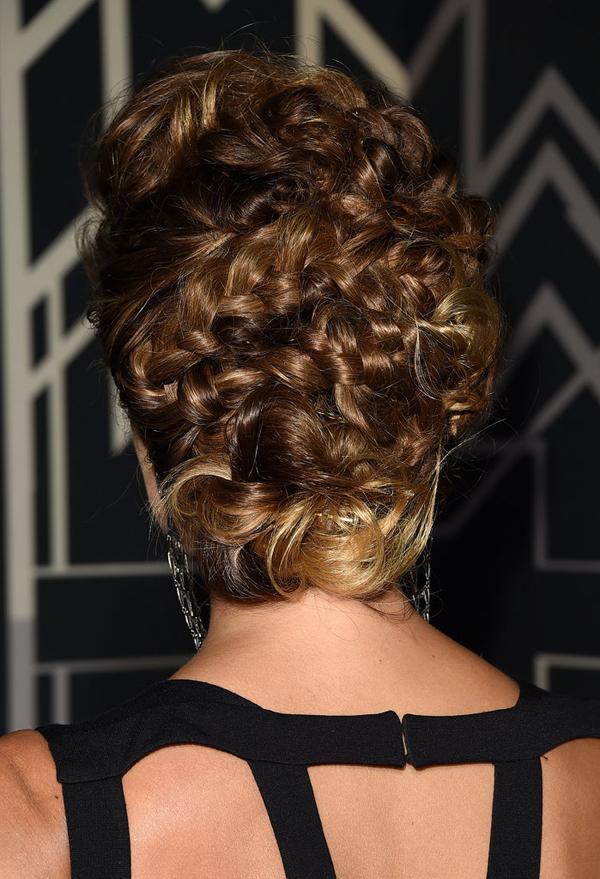 Options weave and the use of different thickness braids for long hair.
Top model Alessandra Ambrosio: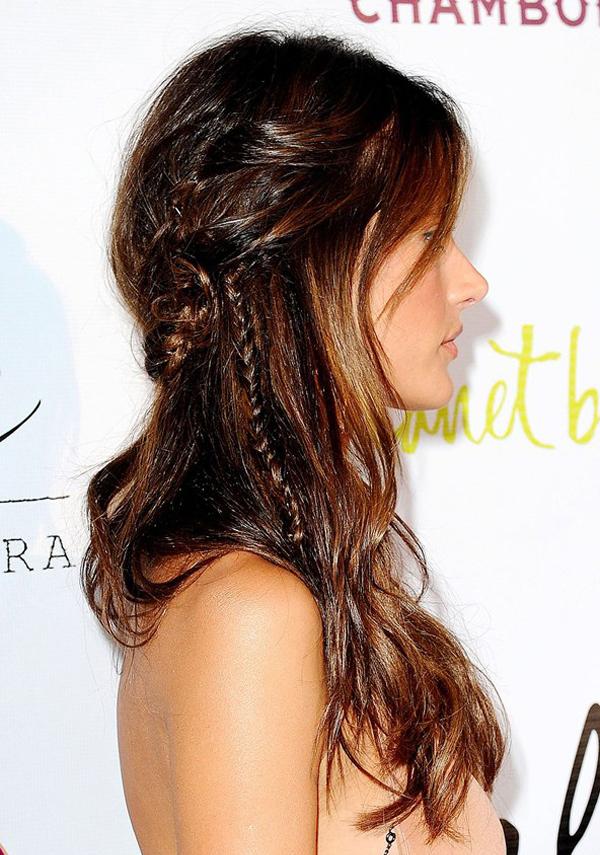 Ashley Tisdale: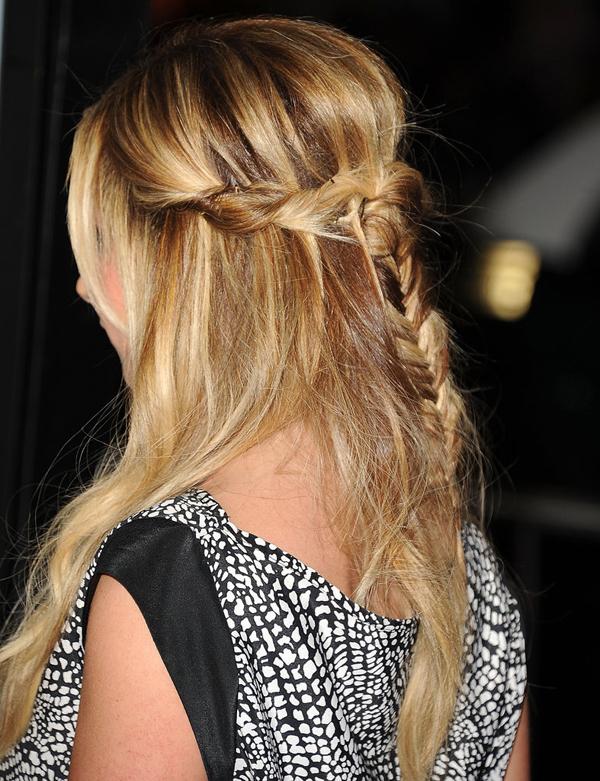 Jennifer Morrison: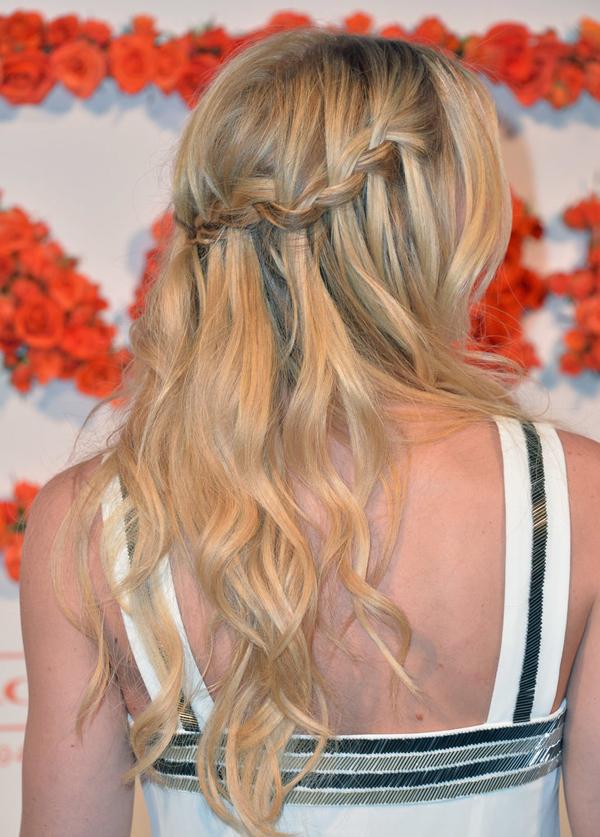 Naya Rivera: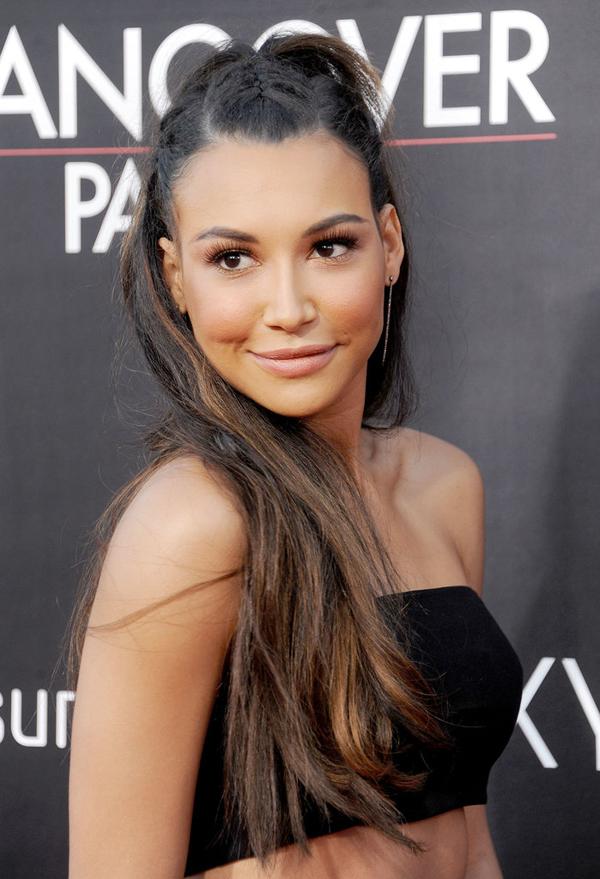 Nicola Peltz: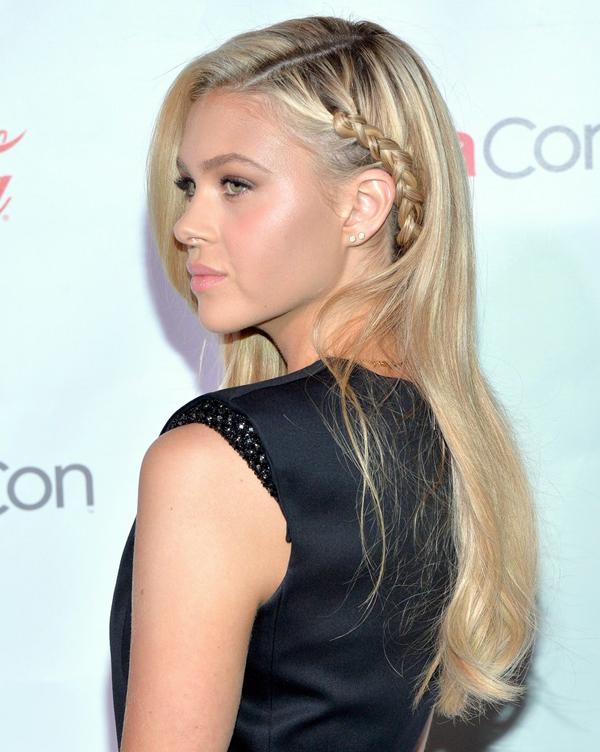 And, of course, fashion low ponytails. Like Beyonce:
Jennifer Morrison: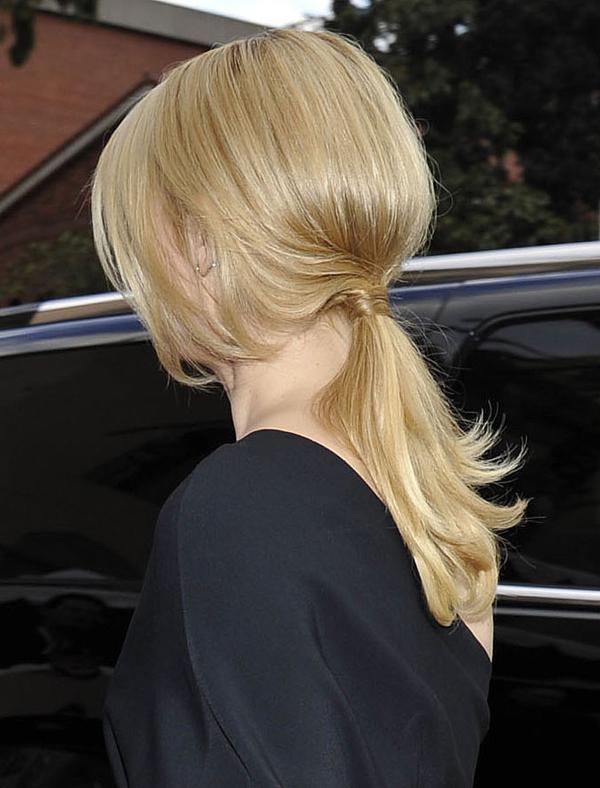 Amanda Seyfried has demonstrated a simple but original styling for long hair and medium length hair: