February 3 at the Moscow school №263 student 10 "A" Sergey Gordeev shot in the classroom geography teacher Andrew Kirillov, took 20 students hostage and later killed a policeman Sergei Bushuyev. About this terrible accident has written numerous media, accompanied by a photo guy materials found in the vast social network. As it turned out the boy was only namesake killer, but a chain reaction has been left unchecked, the student began to veer. Below I have compiled a new material for this high-profile case.
Chronology of events looked like this:
Around noon, a building of the Moscow school came armed with 263 rifles and carbines man. First reported the father of one of the students. later it became clear - the capture of a high school student made. Who stood in his way, he frightened off guard by clicking the gate, and went into the room where his classmates took a lesson.
In the corridor, a young man shot one of the teachers, who died on the spot. Geography teacher Andrei Kirillov was not yet 30 years old. Having finished with the teacher, armed with a boy walked into the office and took hostage an entire class - 20 of their peers.
School security guard managed to press the alarm button, to the school building at the estate outfit police arrived. Within 4 minutes the police broke into the classroom, then a teenager, he again opened fire - he made 11 shots, killing Ensign Sergey Bushuyev and wounded a senior sergeant Vladimir Krokhina. He is in serious condition was taken to hospital by helicopter. Who is fighting for his life, doctors Sklifosovsky Institute.
He was evacuated of all students and teachers who were at the time of capture in the school building. During the operation, no one was hurt. At this time, to negotiate the release of hostages, enclosed in a class attackers, he joined his father. Then it became known the name of the invader. Only the father was able to persuade him to surrender, to let go and surrender to police classmates. Within an hour after the capture of all 20 students were released.
Russian Investigative Committee opened a criminal case under three articles of "hostage-taking", "murder", "attempt on the life of law enforcement officers." They began to appear details of the identity of an armed teenager.
The boy was excellent. The motives of his act are not known, it is possible that he suffered an emotional breakdown. The Minister of Education Dmitry Livanov, which is located on the site of an emergency, said that the young man does not conflict with either the teachers or classmates. Schoolboy appointed psychological and psychiatric examination in the near future investigators will decide whether to remand.
The schoolboy was armed with a rifle and small-bore hunting rifles taken from his father. Weapons have been reported, said the head of the State Ministry of Interior in Moscow Anatoly Yakunin. But human rights activists demand to punish the teenager for his father, the boy was able to freely take up arms.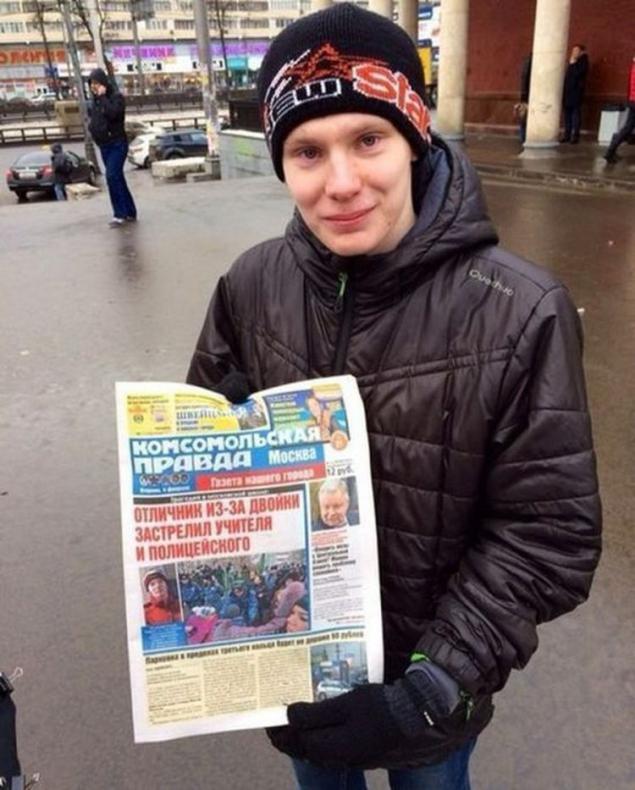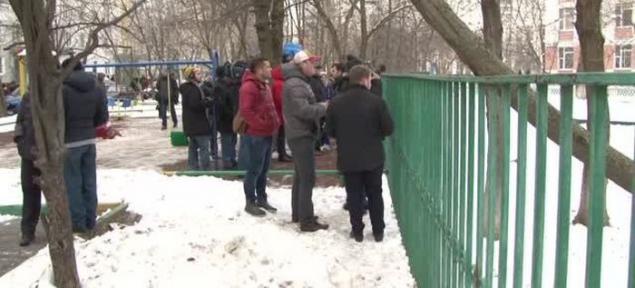 Shed light on the situation classmate Sergey Gordeyev:
"Sitting on the geography, he wants to ask for a presentation. The guys from our series were transferred to an extreme, and we stayed at the door. I am an artist and Lyoshka. Suddenly, someone knocks on the door. Andrei approaches and opens. Gordeeva's face appears. All begin to rejoice, clap and laugh. Andrei did not have time to say anything as Seryoga shot him in the face. Andrei made a couple of turns, brought down from the artist to the desk thing and fell to the floor, whipping the blood. Gordeyev said: "I have killed the Guardian, sit quietly." Here comes Valentina (former teacher of biology, grandmother), he sent her trunk and said get out of here. She left, and he went to the chair. Andrei snoring and gasping for breath. Serega says: "And now the question is to assess why he has not yet died? I killed him & quot ;.
Then he says: "All two points" and shoot a couple of times in the Kolmogorov. Then he began to tell what exactly happened to him ... He started from his childhood, when he was brought up believing in God, man, he read and wrote all sorts of strange stories ... Later a helicopter circled and sat on the football field. Seryoga shot out the window, where a 6 shots. Then the police came into the hall, and he made a couple of shots and there (hit the police) shouting that he had a hostage and he is to be shot in 15 minutes, not to be disturbed. He took his rifle at us constantly, but said that the only kind and kill one of us is going. Then I called my mother, and he began to cry, saying that crazy and wants to die to find out at the end. Mom told him that after death there is nothing ... Call grandmother, he picked up the phone and speakerphone also began to talk to her. She said, "Seryozhenka and why you went without a jacket?". A Seryozhka come in a coat to hide the rifle and pack a hundred bullets.
Then he asked the employees that will take away the body. Sergei allowed to take only those who are in the corridor. Andrei was lying. Then the father called and said that soon enough. Gordeyev allowed him to come in, but without weapons. And during that time, until he was no one called, but now constantly ringing - he drove us on a gun and told how he was tired of this life and wants to die. I invited him to come out and surrender, but he said some nonsense, I do not remember exactly. His mother and his father suggested, but he said that he is not an idiot and his povyazhut and the second chance will not die. He psyched, asked whether there snipers ...
Then came the father. Stood at the door, he saw the Kolmogorov and greeted us with a grin. We said hello to him. There was a feeling he was going to lose consciousness. But he said that it is bad, it is now going to be sick and asked to the sink (which was outside of the department). He walked over to the sink, then to the department and we are closed. I then felt safe and probably 10 times pushed Lech escape. Lech said that will not run, because We shoot it. Gordeeva's father cried and asked what went wrong, where it made a mistake ?! Then, after 30 seconds he persuaded Gordeyev give him two rifles and carried her father and threw them into the corridor. Gordeyev was one rifle, which was 3 rounds. He took a chair and sat in the pulpit, Father just shut us and they still communicate seconds 40. Then, the father stood up, turned to us and said that we were going out one by one. And we began to go out & quot ;.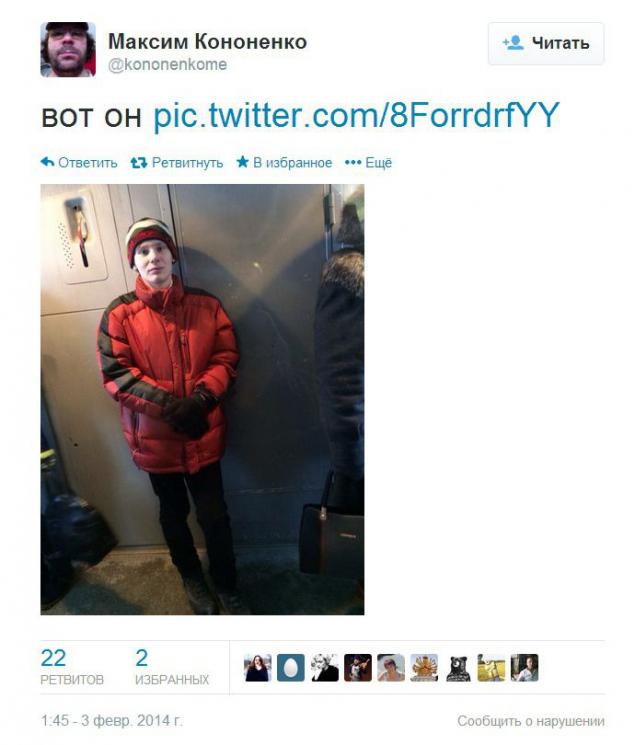 Interviews with eyewitnesses shooting - c classmate Sergey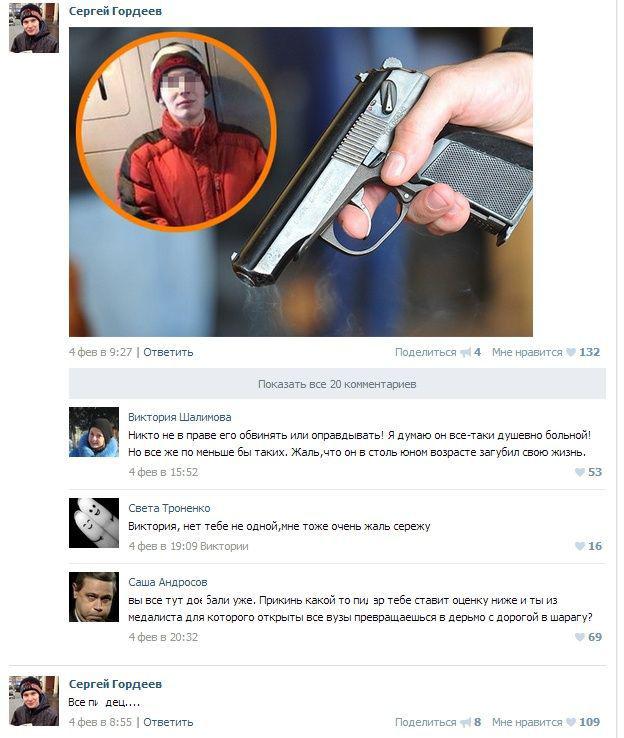 A guy in a red jacket, whose photograph disseminated by all media as a photographer Sergey Gordeev and designed to show us all the purity, kindness, spirituality, vulnerability and talent Sergei Gordeyev. In fact it is a completely different picture of the guy who is now in the subway and shops and on the street, people shy away in fear.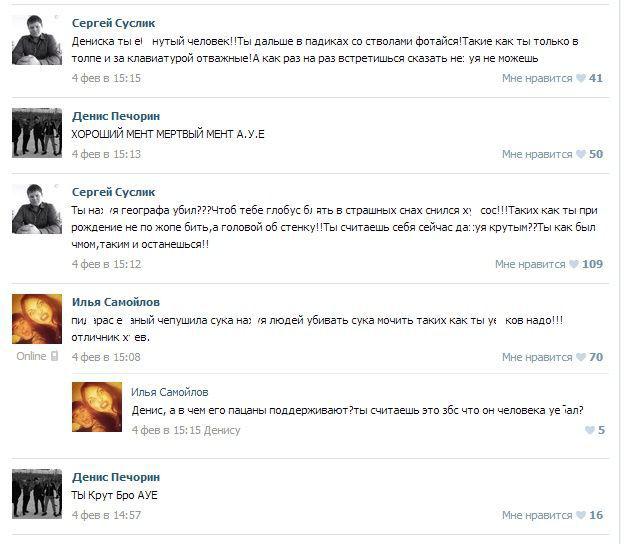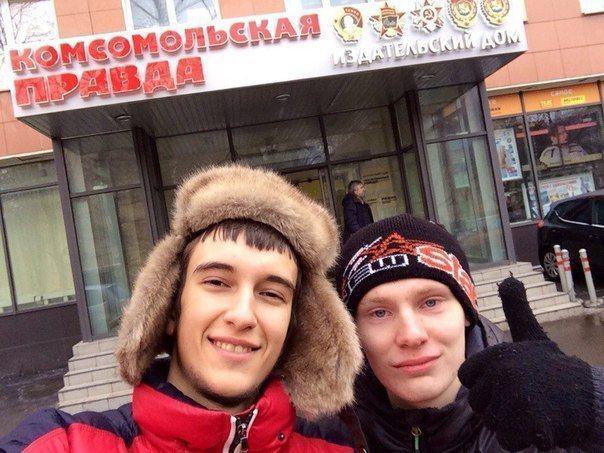 February 4 Gordeyev published in his page on VKontakte appeal to all, and was photographed with the "Komsomolskaya Pravda" in the hands, where his photo - on the front page.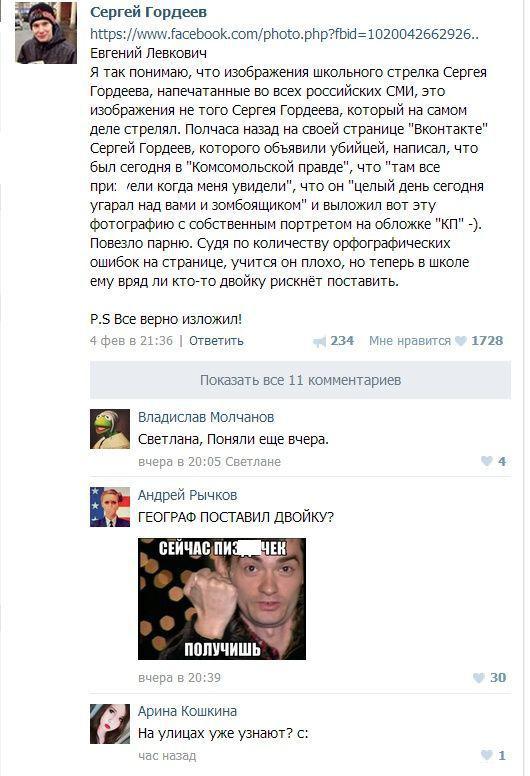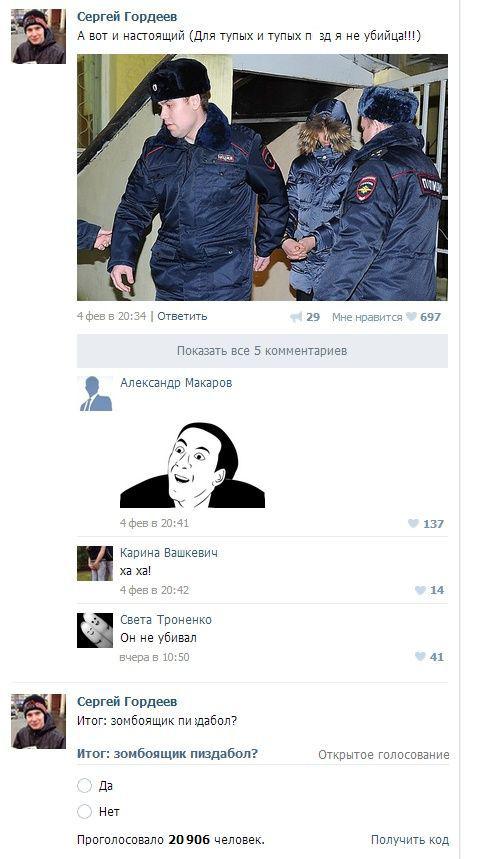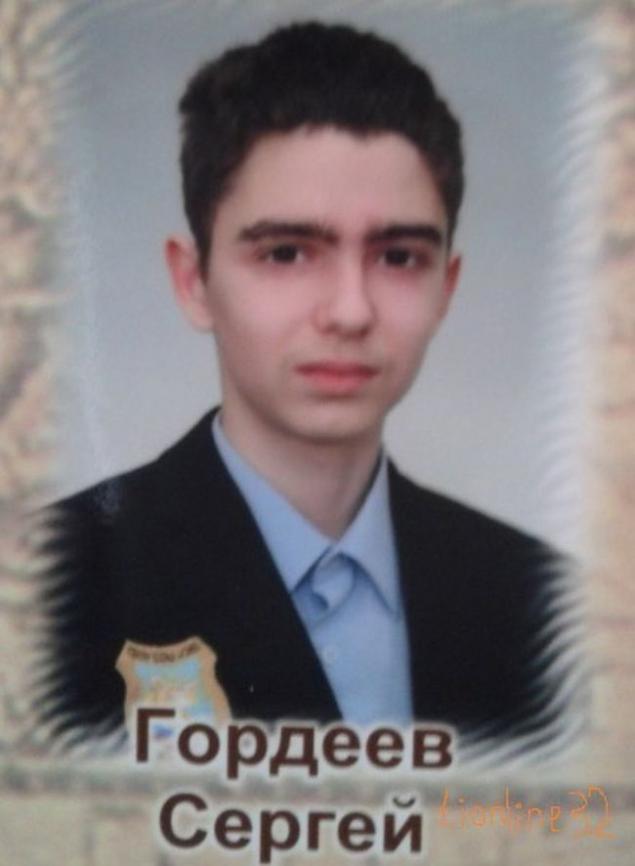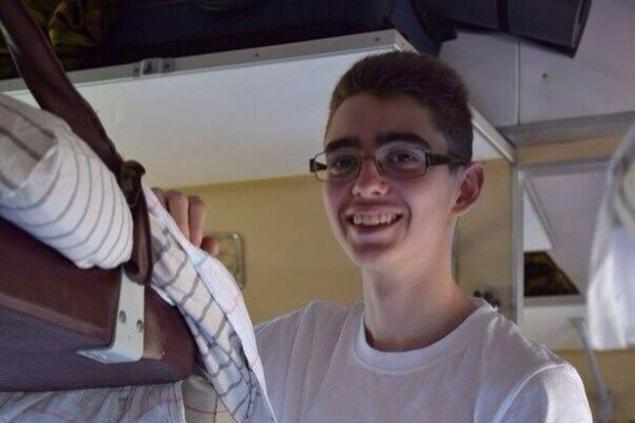 And here is the real Sergei Gordeyev, who is now in custody. Compare with a photo, which is so hard positions in the media.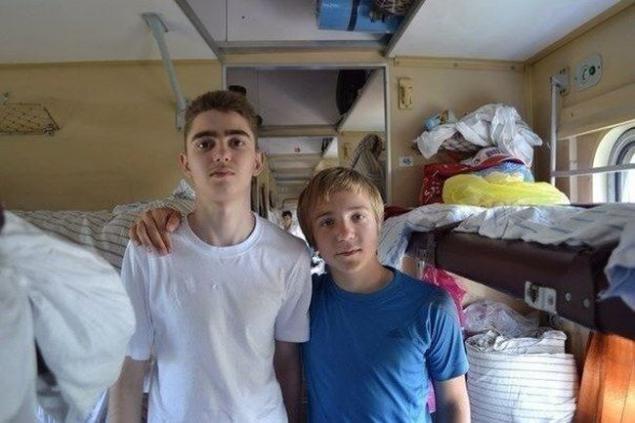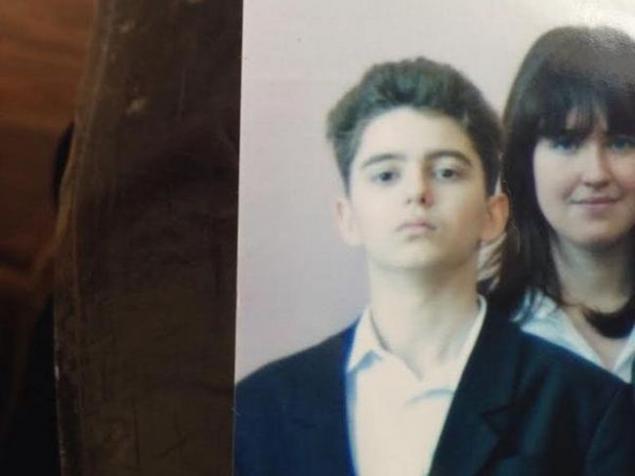 --img14--
Day 5 February the website of "Komsomolskaya Pravda" appeared rebuttal.
We sincerely apologize to Sergey Gordeev. February 4 we published a photo in which, as we expected, shows Sergei Gordeyev, made a fire in the Metropolitan School №263. Photo we found on the page Sergey Gordeev in "VKontakte". As it turned out, the young man - the namesake of "school shooter", but no relation to the story it is not. We, like many colleagues from other media, made an unfortunate mistake. Social Networks - an insidious thing. Editorial "KP" brings Sergey Gordeev apologize.
Komsomolskaya Pravda
--img15--
Source:
www.kurer-sreda.ru