Belarusian artist Igor Arinich bills from Minsk has found a very original use of Soviet banknotes. With these old and devoid of value banknotes he creates magnificent paintings. To start the wizard does a sketch on fiberboard or plywood ordinary pencil, then sticks carved fragments of notes in the right places. Each picture in the genre of "kupyuropis" as wittily dubbed his art the author himself, goes from 500 to 3 000 different denominations.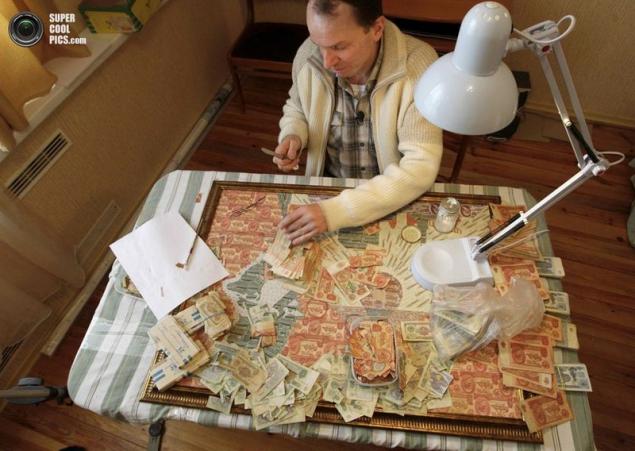 On account Arinich dozens of works that were acquired by Belarusian President Alexander Lukashenko, Russian State Duma deputy Anatoly Aksakov, president of the newspaper "Arguments and Facts" Nicholas Zyatkovym and other famous people.
Master cuts the fragments of the old Soviet banknotes.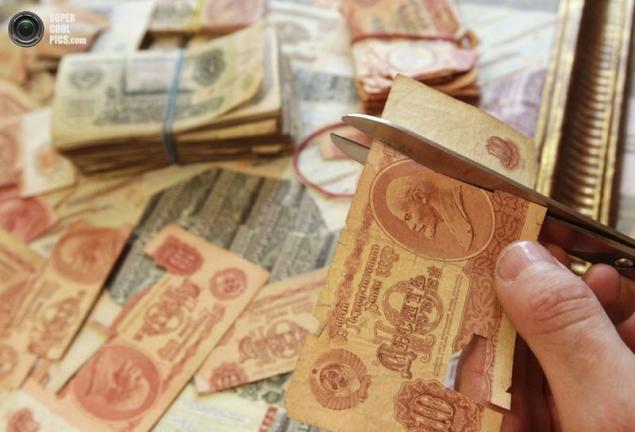 A stack of old notes on the desktop of the artist.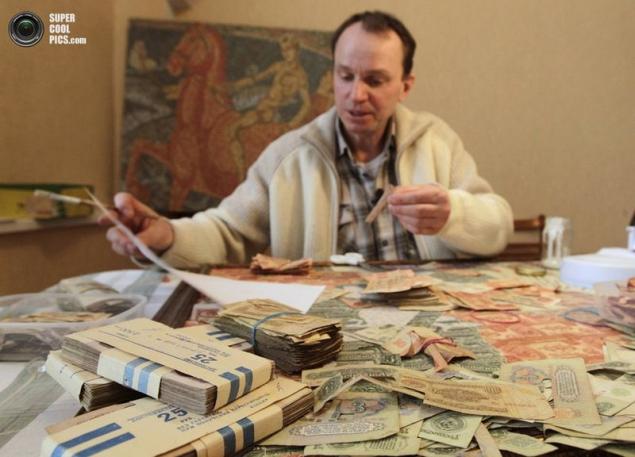 Waste materials.
Igor Arinich shows a copy of the painting "Bathing the Red Horse" Kuzma Petrov-Vodkin.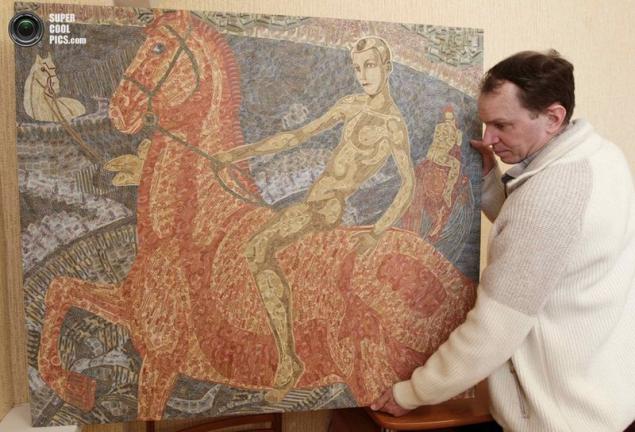 Source: jobstopper.ru