Held yesterday in Los Angeles ceremony Directors Guild of America Awards in 2014 completed a series of awards, established by the American kinogildiey. As the name implies, this time the dream factory honored perhaps the most important and favorite artists from the world of cinema - directors. The names of the winners of the ceremony were not present for a big surprise - the leaders of the current season of awards decided long ago, and the final winner of this furious and rapid race, of course, determine the "Oscar».
The list of winners in the major categories:
The best feature film director - Alfonso Cuaron ("Gravity»)
Best Director miniseries or movie for TV - Steven Soderbergh ("Behind the Candelabra»)
Best Director Drama Series - Vince Gilligan ("Breaking Bad", the final episode)
Best Director in a Comedy Series - Beth McCarthy-Miller ("30 Rock»)
Honorary Award Robert B. Eldriha - Steven Soderbergh
Review from the red carpet:
Sandra Bullock in Roland Mouret. Interesting design bodice with sculptural elements and unusual fabric texture resembling shiny snakeskin undoubtedly make this seemingly ordinary black dress special. Cherry lipstick gives the image a special glamor, transforming low-key actress in a real vamp. Excellent image!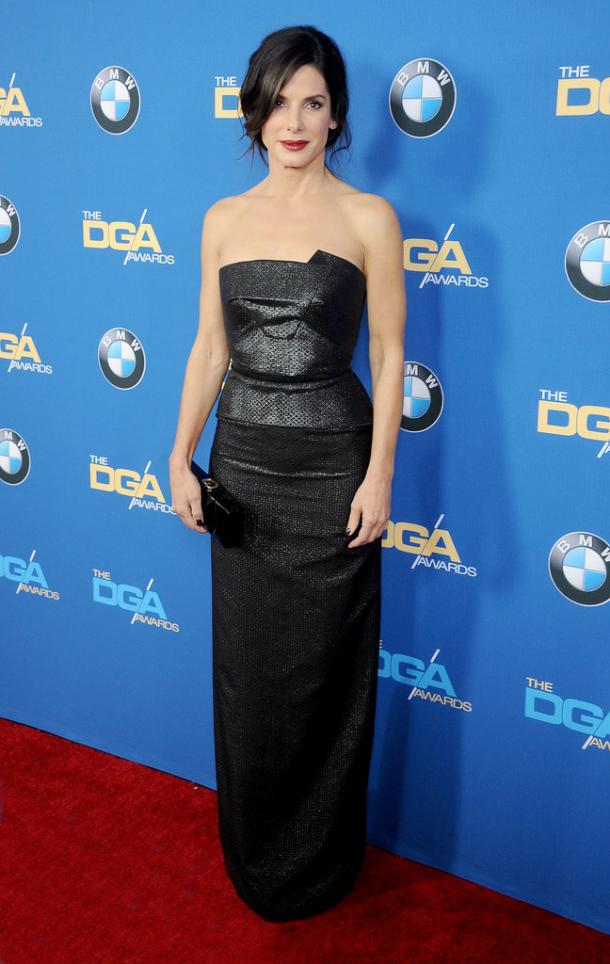 Anna Kendrick has welcomed to the ceremony in a cocktail mini dress Monique Lhuillier. Style dress and a bright turquoise hue are very actress, but with a choice of accessories, it is clearly missed. Patent leather shoes with bows and unusual jewelry with white diamonds have a right to exist, but only in another way. In our case, a pair of dress should complement the elegant sandals made of metallic leather and big earrings to match a dress or a contrasting color to it.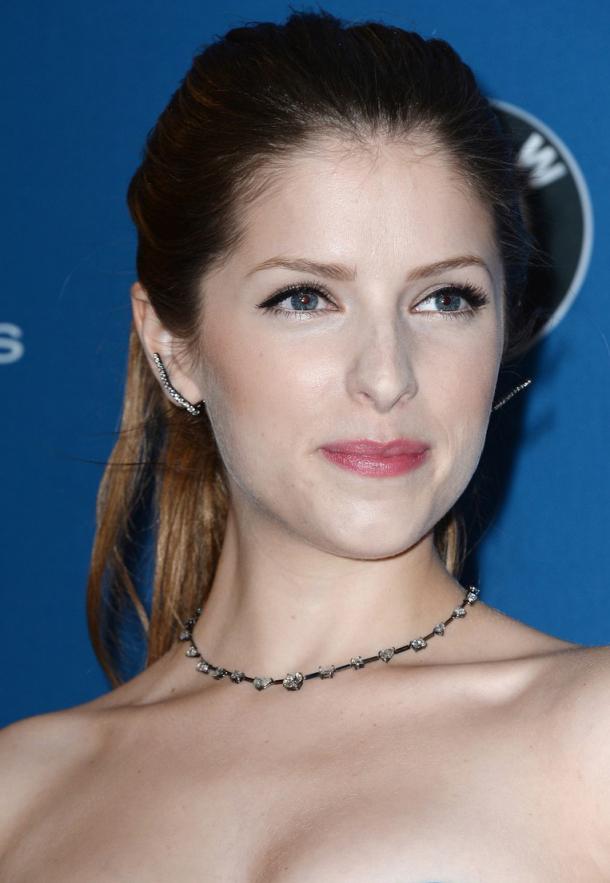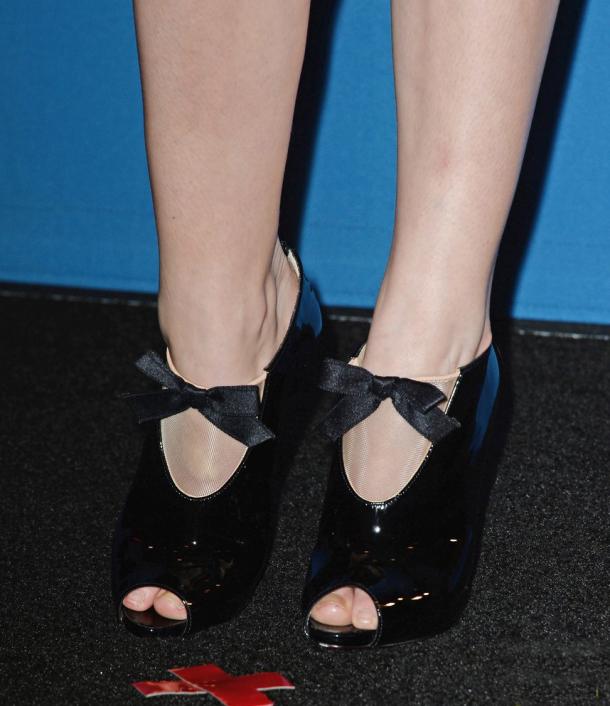 Another fan of the works of the fashion house Monique Lhuillier - Sarah Paulson, representing the ceremony of the film "12 Years a Slave." This outfit is included in the latest pre-fall collection brand and looks more organic in a Los Angeles-based "winter", rather than a summer dress Anna. In this image I like everything - from the lush style of dress and decoration and finishing with a simple but stylish hairstyle and unusual sandals from holographic skin.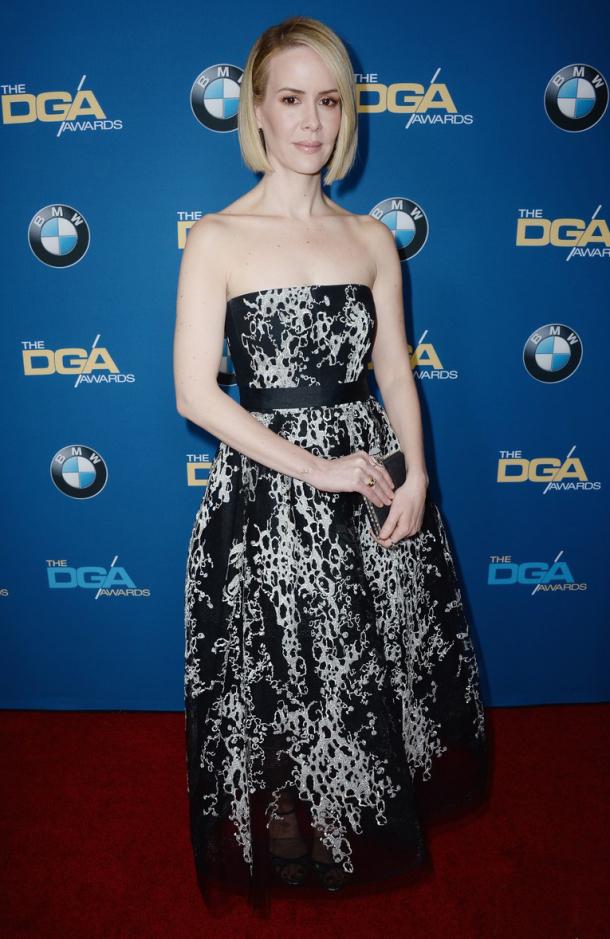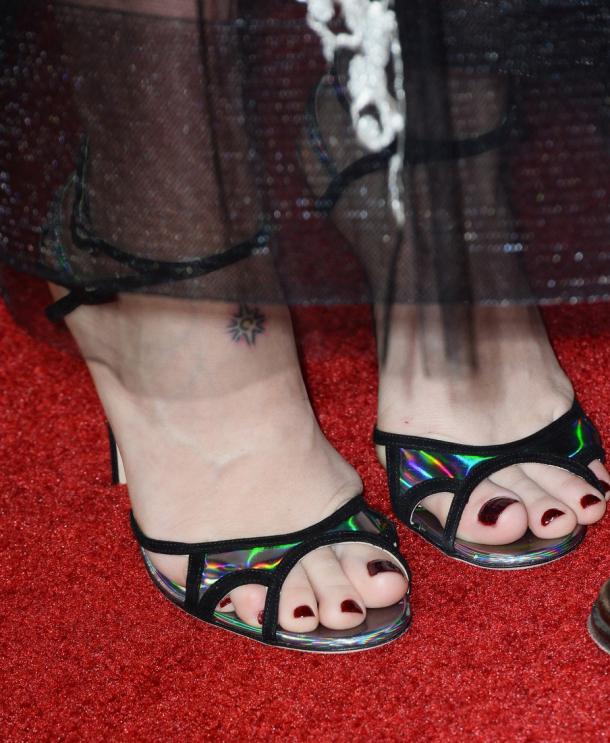 Looking for another awkward outfit Kerry Washington, it is difficult to imagine that last year she was a queen on the red carpet. A feeling as if stylists actress just scoff at her, putting her in a terrible dress. Pregnancy is not a reason to dress up in a tent even from Oscar de la Renta and portray a woman on the teapot. Especially because we have seen plenty of examples of stylish and beautiful images from our moms celebrities.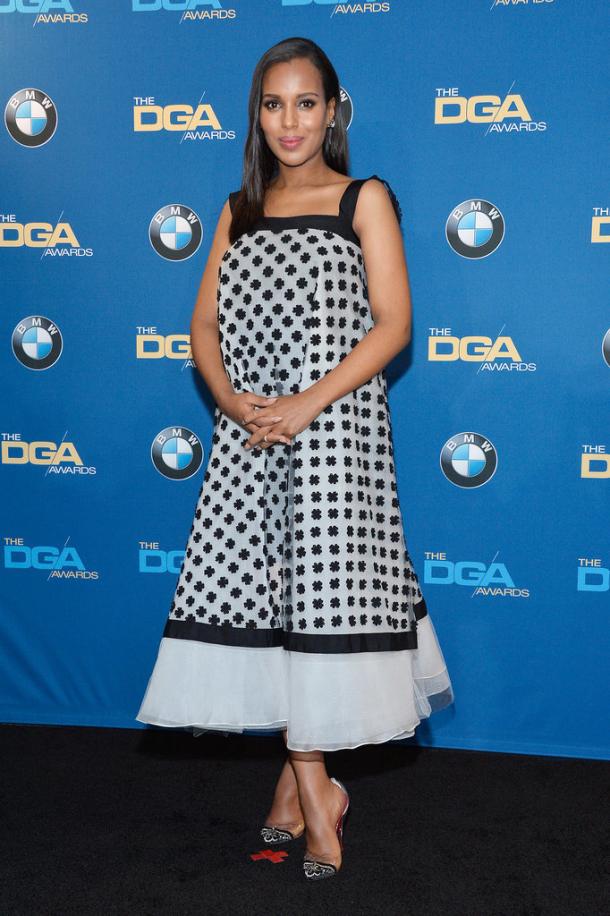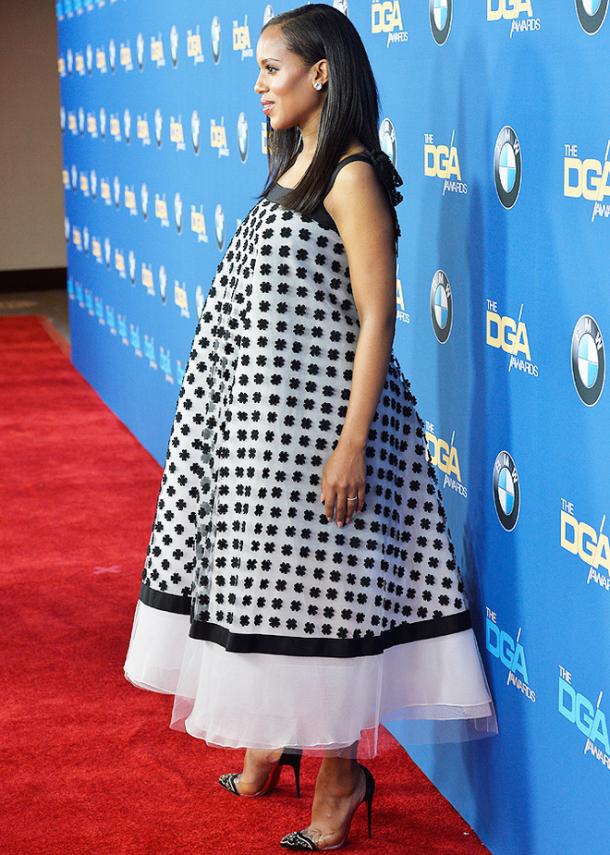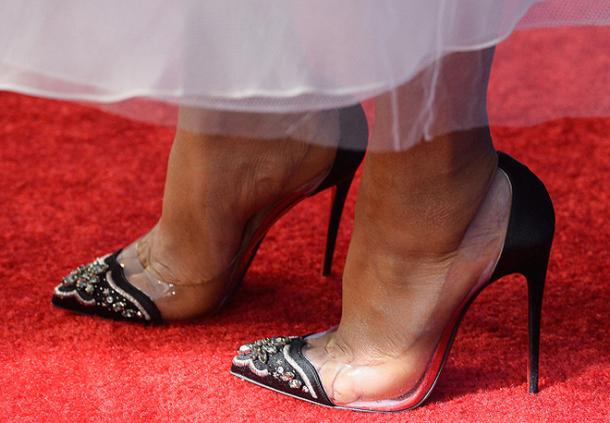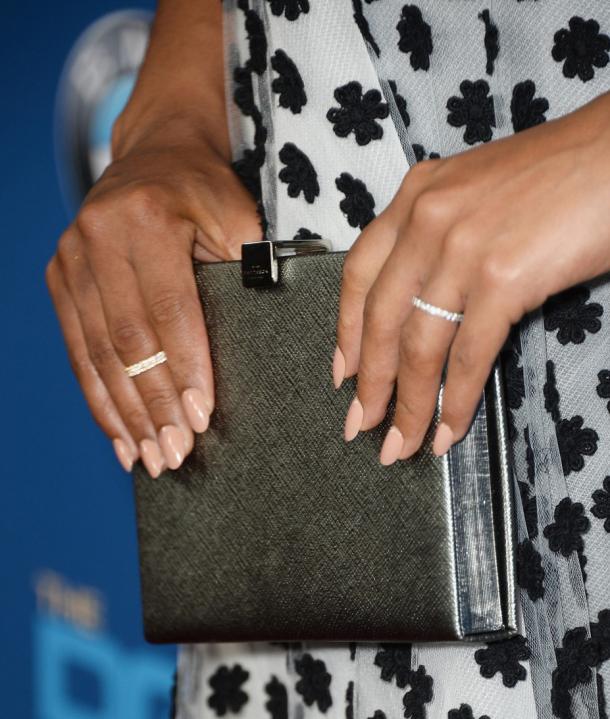 The young star of the TV movie "Summer. Beach. Movie "Maia Mitchell complained about the gala evening in lace dress warm creamy with a spectacular neck and restrained train. The dress does not cause negative emotions exactly as do not cause much enthusiasm - nice, but nothing special.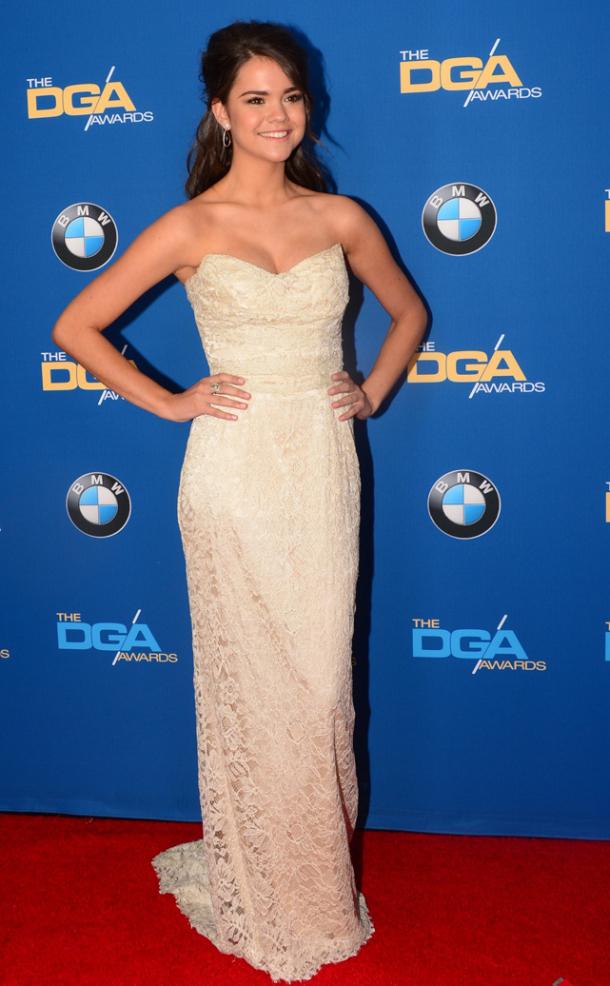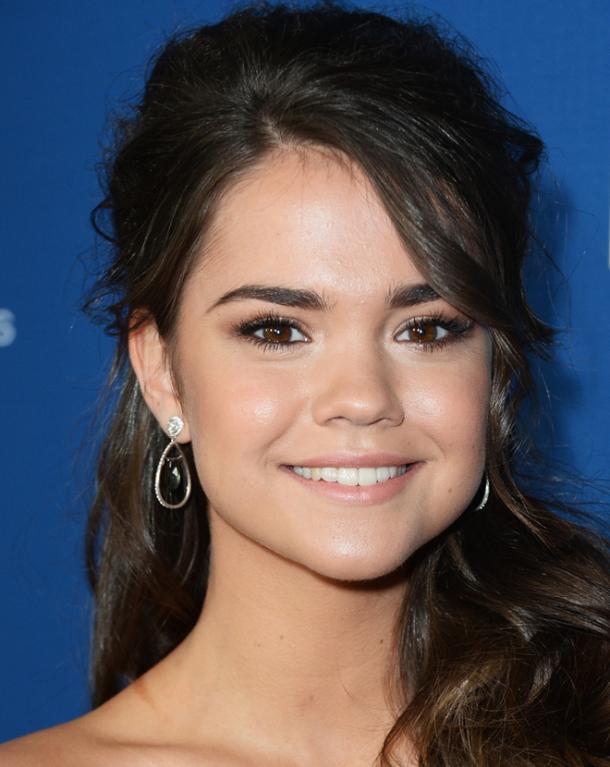 One of the most beautiful and spectacular women at the ceremony, of course, was Helen Mirren. Legendary actress opted for a rich finish and unusual color Jenny Packham dress with transparent sleeves and shoulder pads. As a complement to along Helen chose royally luxurious earrings with colored stones for many carats - this accessory was able to outshine the outfit, but not herself.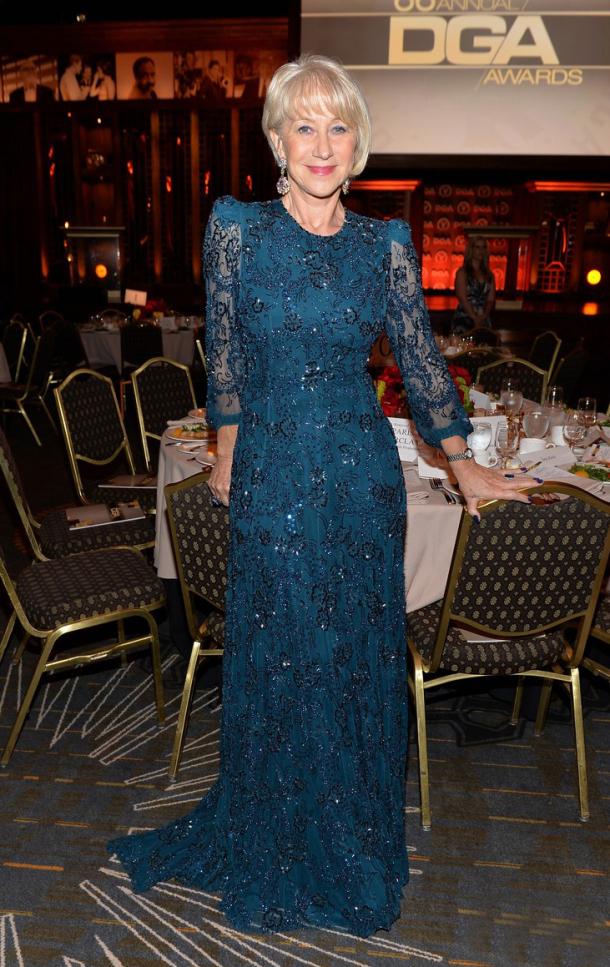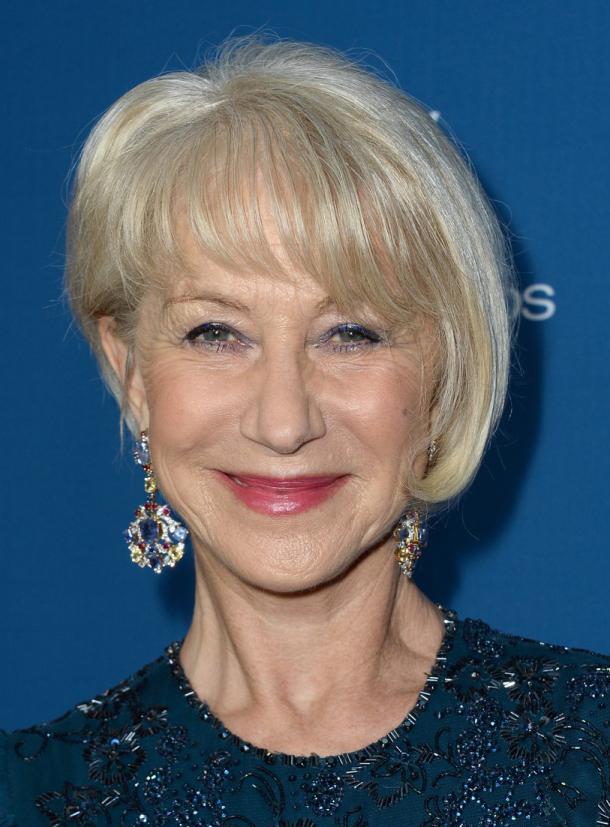 Helen and her husband director Taylor Hackford: everyone would look like and kissing 68!
And a few more photos from the ceremony DGA Awards 2014:
Sarah Paulson from the director of "12 Years a Slave" Steve McQueen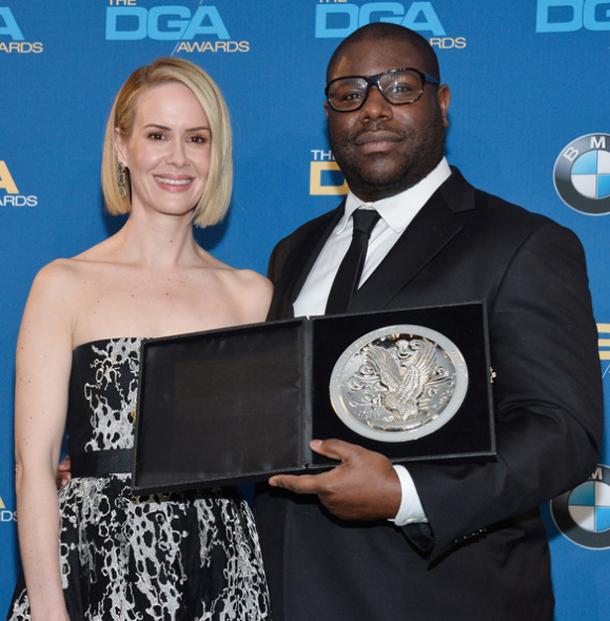 Bradley Cooper and his friend David O. Russell - director of the film "American Hustle". Notice how gently Bradley looks at Dave :)
Tom Hanks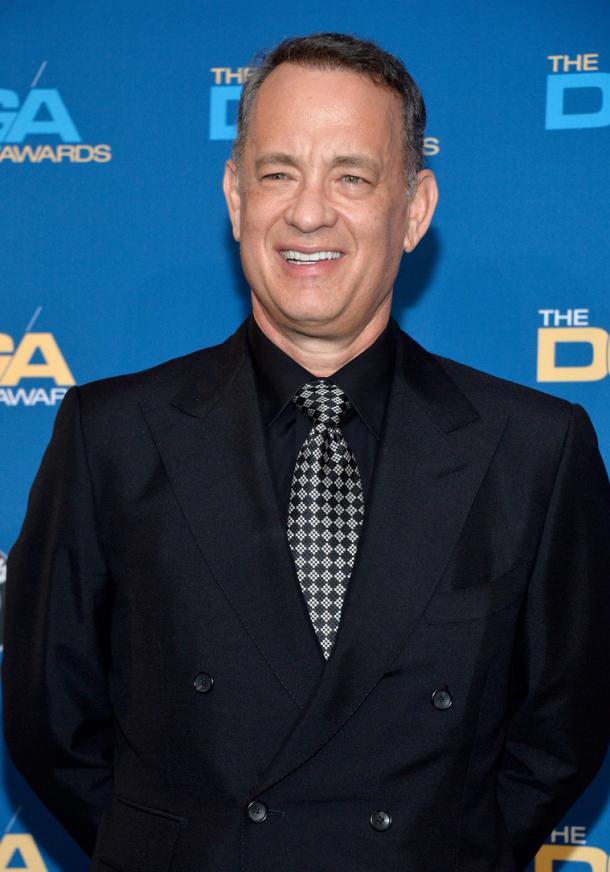 Triumpher ceremony Alfonso Cuarón colleague Ben Affleck, who gave him an award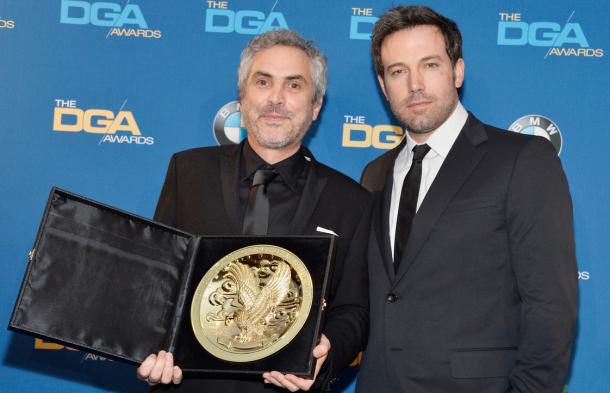 Alfonso and his girlfriend Scheherazade (!) Goldsmith