For those who are interested, I suggest that the second part of the review with a red carpet awards ceremony US Screen Actors Guild. Let me remind you that the ceremony was held last night in Los Andzhedese and collected on a visit of the brightest stars of contemporary cinema. The first part of the review and the list of winners of the SAG Awards 2014 can be found here.
The dress Amy Adams created a furor at yesterday's ceremony. Interesting dress Antonio Berardi bright blue was adorned with an unusual line of neck, shoulders and cuts on the pearly strap belt. Such a rich outfit barely fit Amy, who can not boast of bright appearance, but by good selection of color accents, the actress has not only lost in the deep blue color, but also demonstrated it brilliantly. Orange lipstick and earrings with bright stones became integral parts of the image.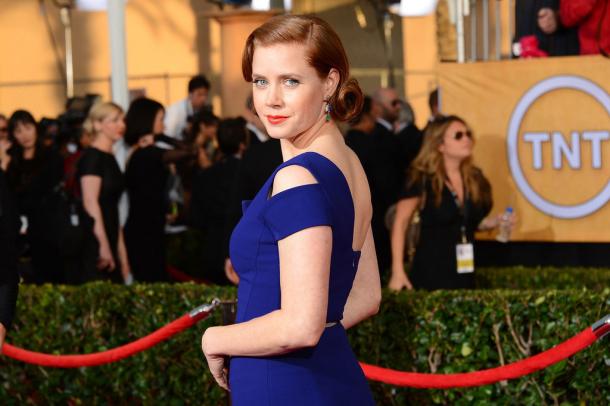 Natalie Dormer showed the red carpet with a new haircut shaved half his head, which was decorated with netting and earrings Cuff. The continuation was extravagant white dress Marios Schwab, decorated with unusual black mesh, the type of which were picked up by shoes and actress. I'm not a fan of such a sweeping bow, but I can not deny the fact that Natalie was able to present its image very confident and dignified.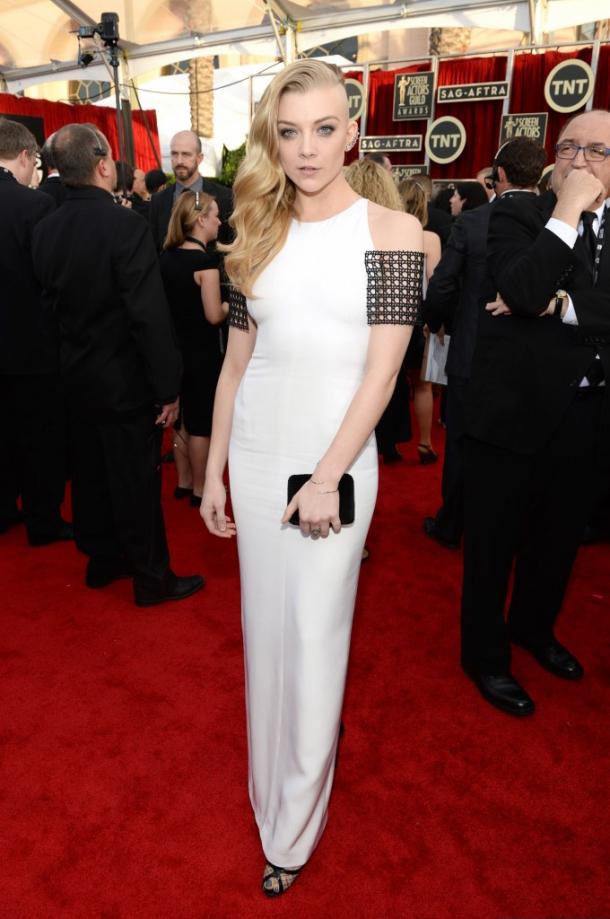 Everyone knows that Meryl Streep not really like to stand out on the red carpet, but this time the actress and all appeared at the ceremony in the unremarkable outfit. Black dress Stella McCartney not only frowned and looked every day, but also contrary to the solemn atmosphere of the event. Of course, Meryl status allows it to not adapt to the circumstances, but I would very much like to see the actress in a beautiful evening dress.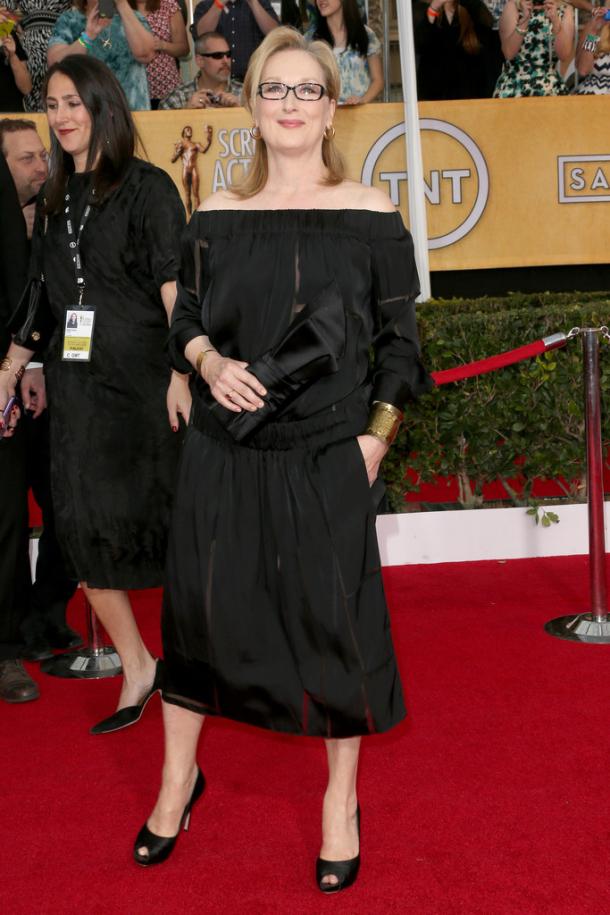 Delicate flower - such associations made me the image of Cate Blanchett. Newly emerged winner SAG Awards red carpet in a pale pink dress with delicate Givenchy payetochnoy finishes and fabrics. An integral element of attire was the make-up in cold pink tones, through which the image looked fresh and delicate. Custom design dress will hardly every soul, but personally I am delighted with this release of Kate.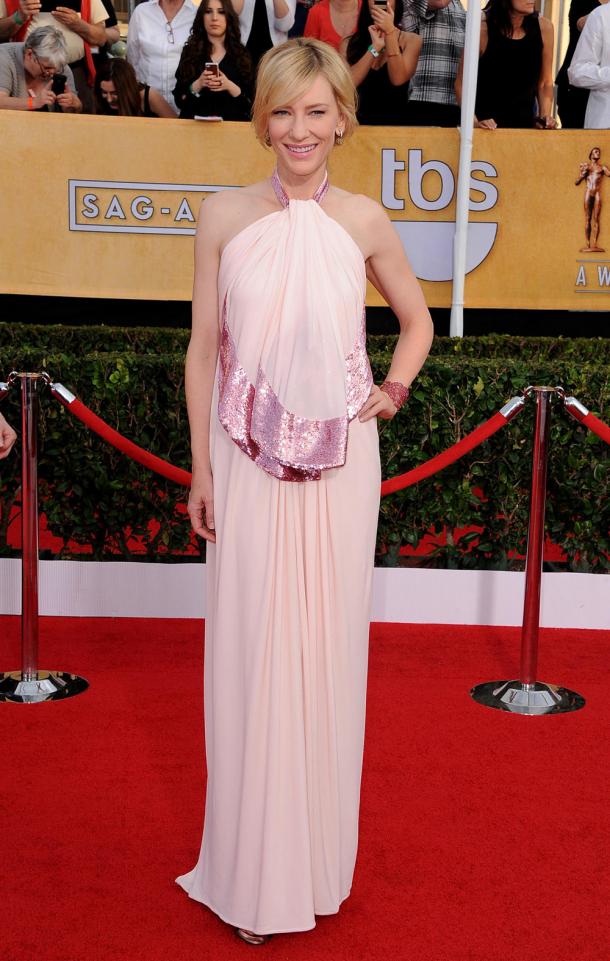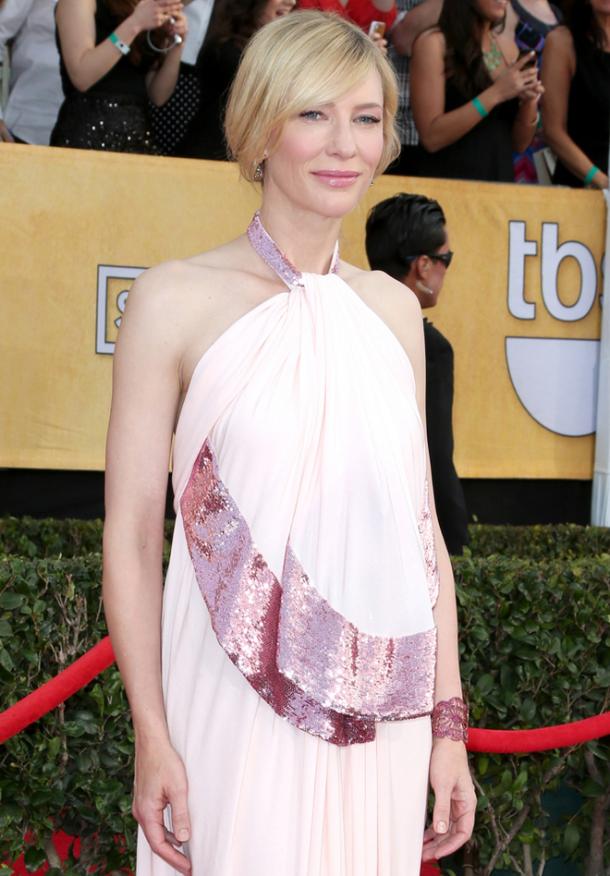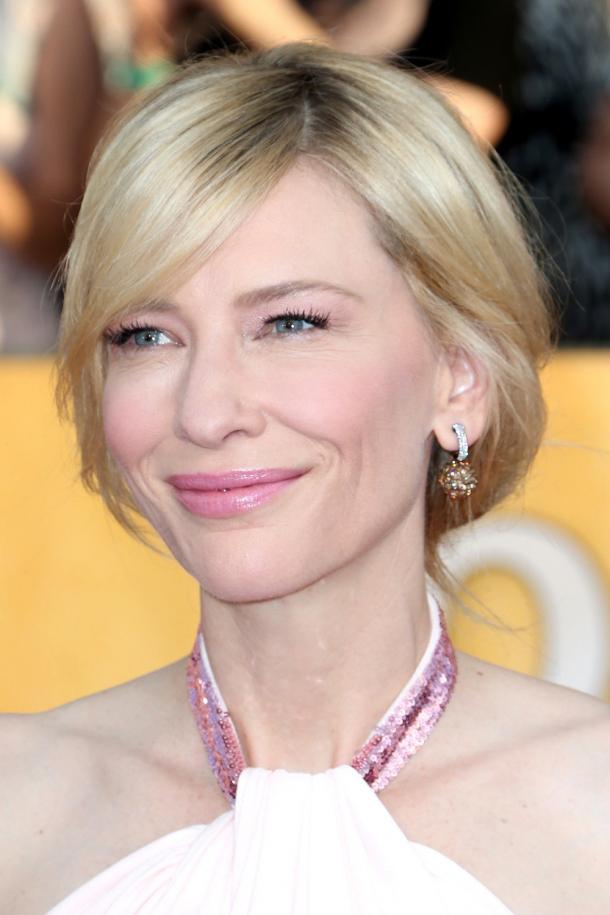 Maria Menounos The choice fell on a romantic dress from a fresh collection Rani Zakhem. Dress delicate pink-peach shade was decorated with lace and champagne-colored bandage elements by which outfit looks a little more sexy, and a little less sugary. Each time I am more and more like the outputs of Mary - it is really very nice to look at.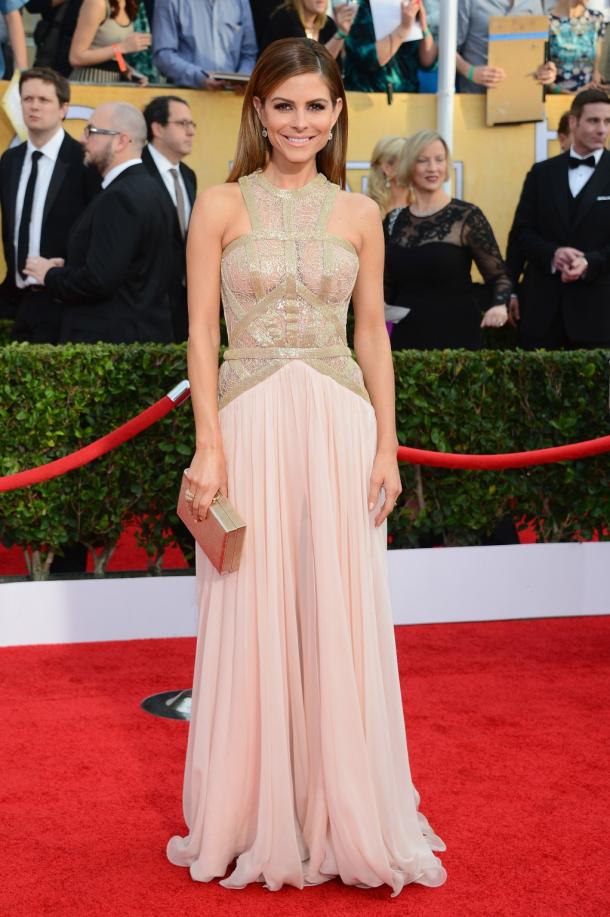 But Sandra Bullock, on the other hand, goes in the opposite direction. Just a few weeks ago we admired her flawless fashion images, but each time the actress exits were less fortunate. Emerald Lanvin dress with a bow and draperies, in which she appeared on the red carpet yesterday, in my humble opinion, does not pull on the super-outfit. The color looks very nice, but otherwise nothing special.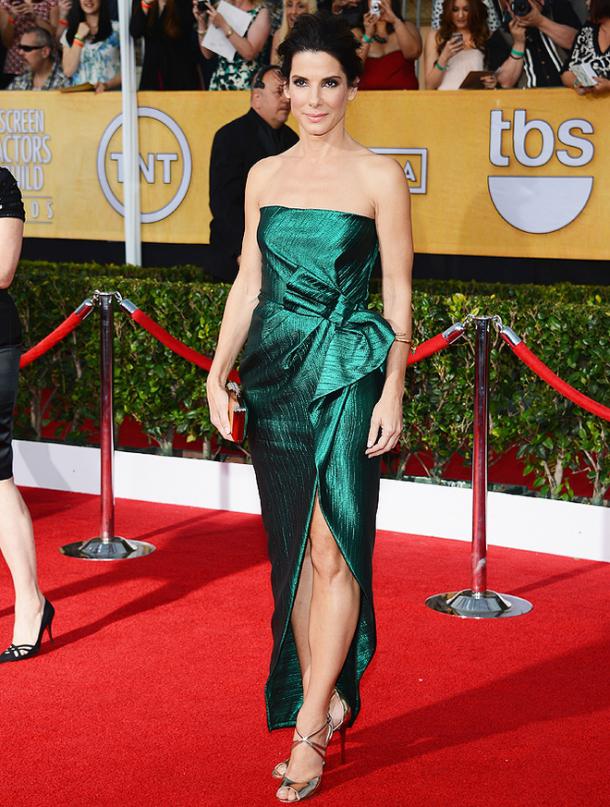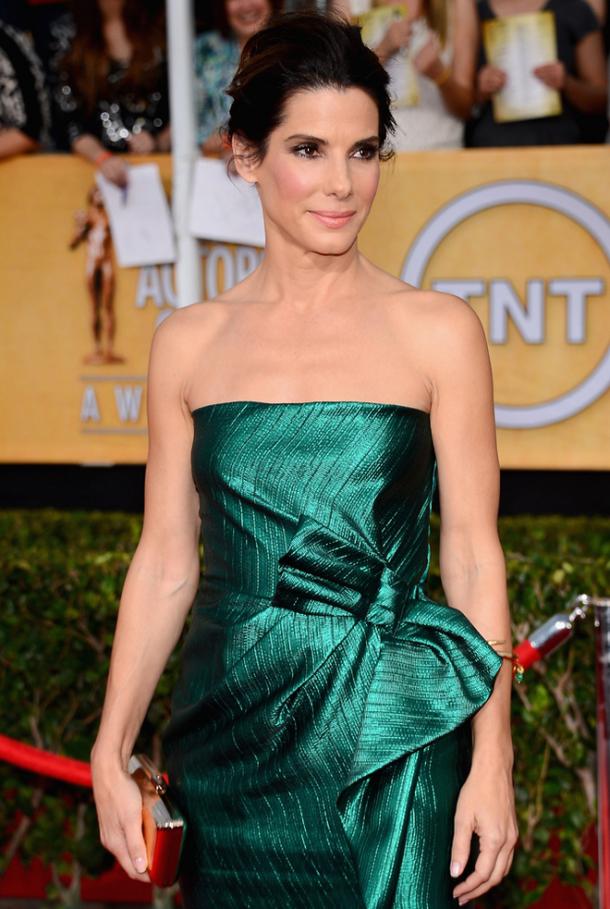 Michelle Dockery came to the red carpet in a spectacular monochrome dress J. Mendel. According to the actress, her outfit was inspired tuxedo, and there were indeed elements inherent in suit, while, as a deep neckline and high slit is clearly responsible for the sexy and feminine appeal. The ideal complement to the addition became red lipstick, diluted black and white colors of the image.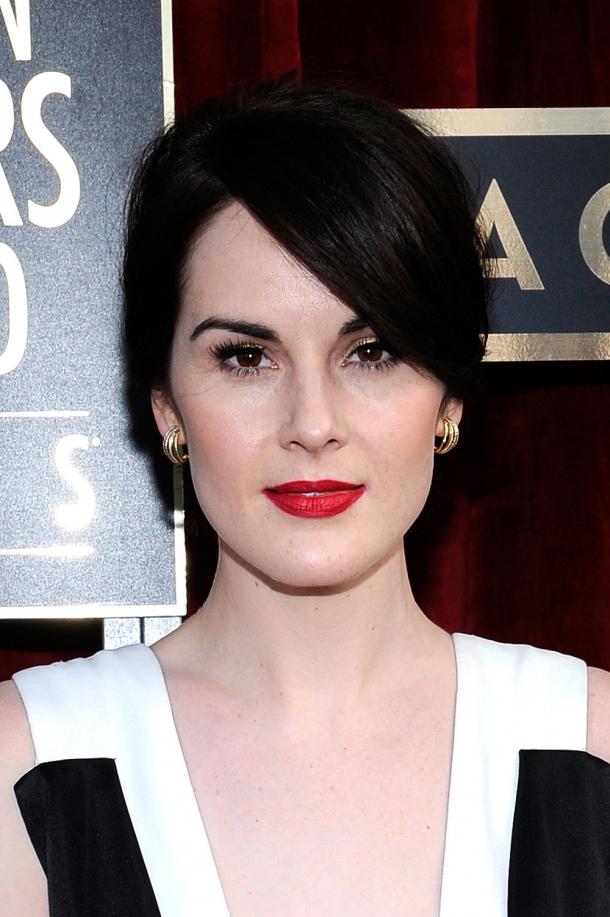 The bright-blue dress with a large floral print floated on the red carpet Juliette Lewis. Knowledgeable people can easily recognize in this spectacular creation flamboyant dress Vivienne Westwood and they will be right - a characteristic line of the cut and bold print can not be confused with anything. I like the combination of colors in this way, including an unusual shade of clutch and jewelry, but ushivka dress on some half a size would not prevent - to sitting perfectly.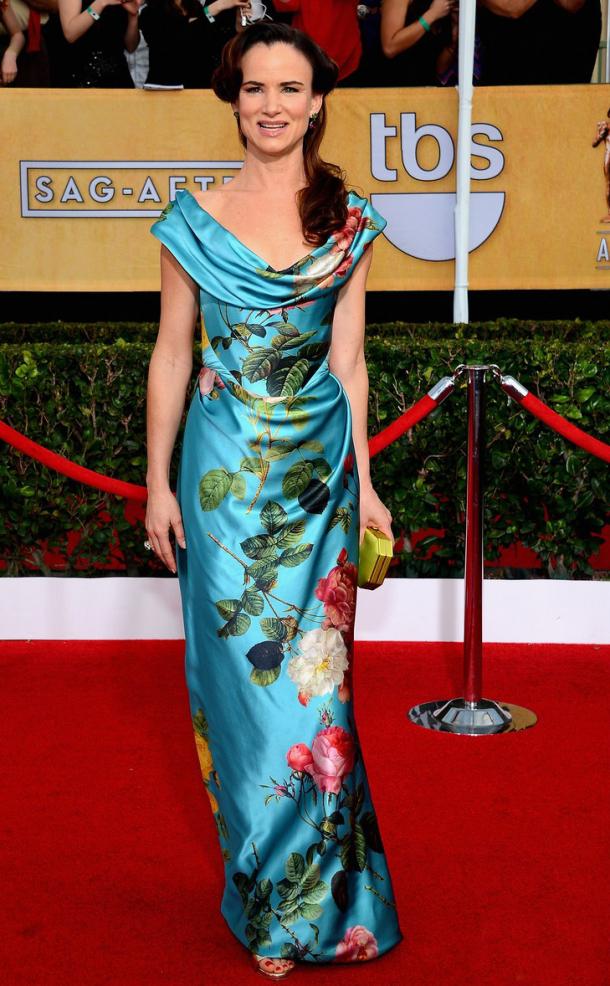 I'm not a big fan of Claire Danes style, but I was very pleased with her outfit yesterday. Actress wore a dress from the collection of Vionnet, whose chip was the combination of colors and textures. The combination of smoky tulle, chiffon cream and blue insert payetochnoy looked unusual and bold, and smoky-Aes Glitter attached image of mystery and drama.
Modern princess dress - the perfect choice for Sarah Hyland. 23-year-old actress often choose overly dramatic manner inconsistent with its angelic appearance, but this time her outfit was perfect in all respects. By Pamella Roland dress with its pink color and asymmetrical skirt attached image of tenderness and playfulness, and a low-key makeup and hair perfectly accurate completed image.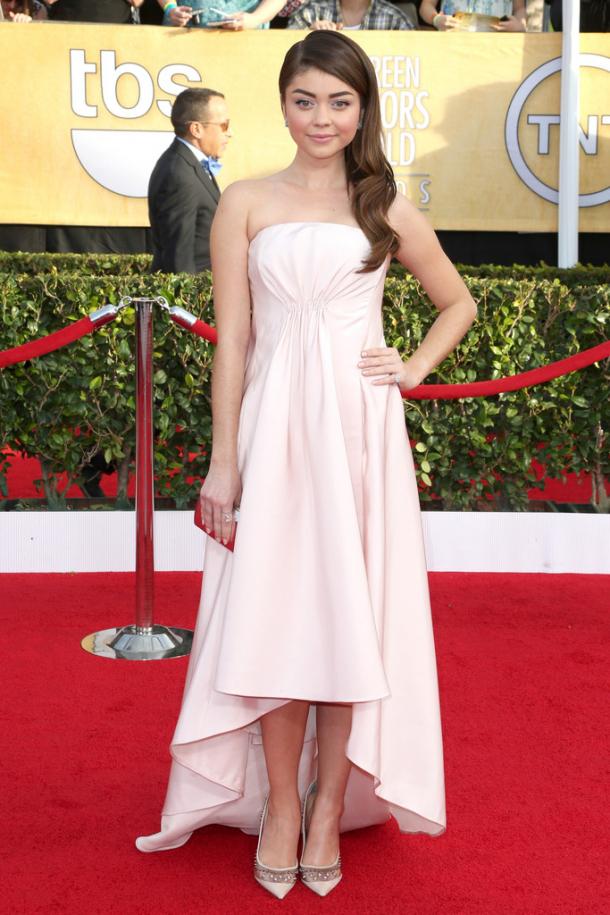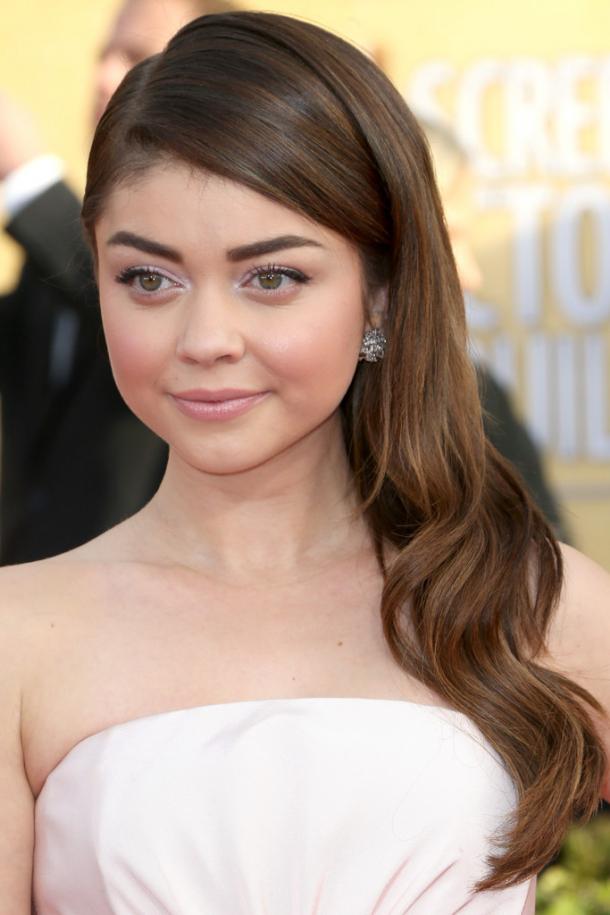 Another output of the collection at Dior Jennifer Lawrence. Like all the previous orders of the actress, this dress is unlikely to be devoid of criticism, but I fully Vote for this image. This style is very Jennifer and fun decoration dress resembling confetti, not inconsistent with its nature defiantly. Large earrings, which have recently become an integral part of all the images of the actress, perfectly complement the picture.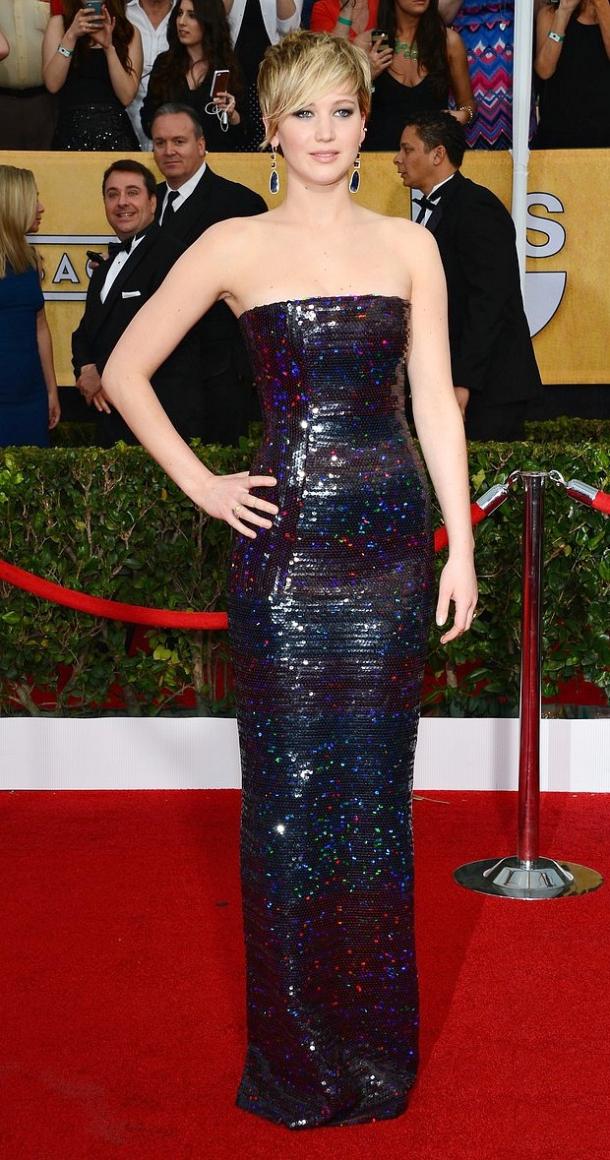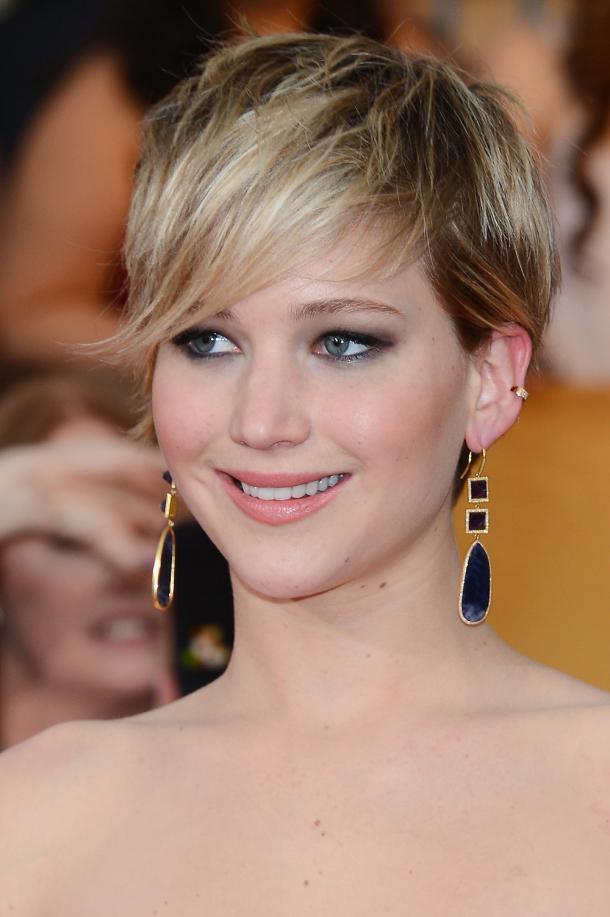 Incidentally, the fervent nature. Jennifer Lawrence - such as we know and love.
Ariel Winter at Badgley Mischka. Easy flying dress, decorated floralnym print in blue-violet tones very becoming an actress with her porcelain skin and dark hair, but I'm not sure that this style of dress is suitable young Ariel. It's all in the neck, which supposedly tightens the chest of our 15-year-old heroine and exposes it to the public. It all has something to breathe?
Helen Mirren as no one else knows how to look attractive and stylish, but according to age. Elegant dress Escada, in which she appeared at yesterday's event - another proof. Royally luxurious finishes and color combinations, of course, are the main advantages of this outfit, but it should also pay attention to a wide belt, flying skirt and sheer sleeves that make a dress turns into a perfect product design ideas. Perfect!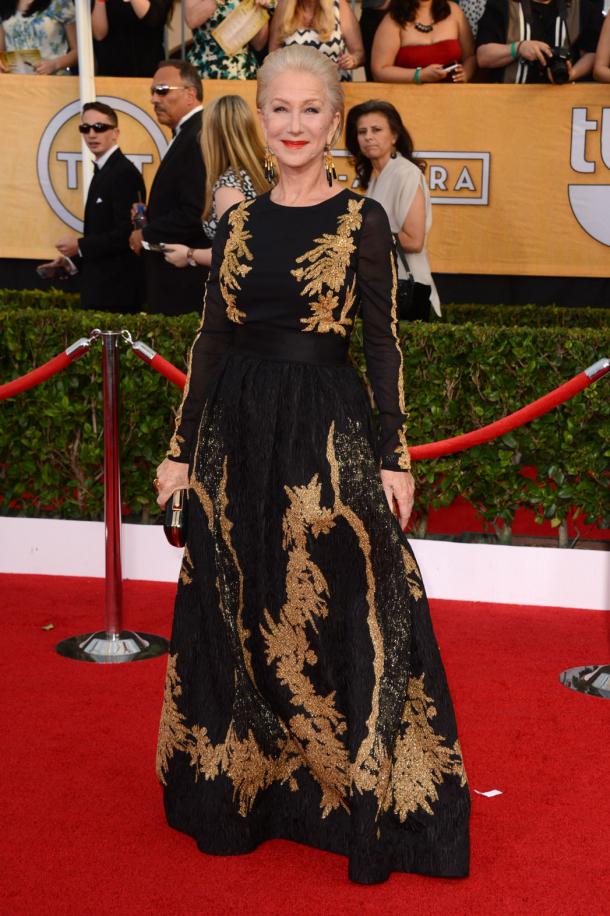 Another work of art shown at the ceremony in a dress Malin Akerman Naeem Khan. Combining elements of ethnic and Deco converted outfit into something quite original, and I think that Malin is fully able to show the unusual feature of their dress on the red carpet.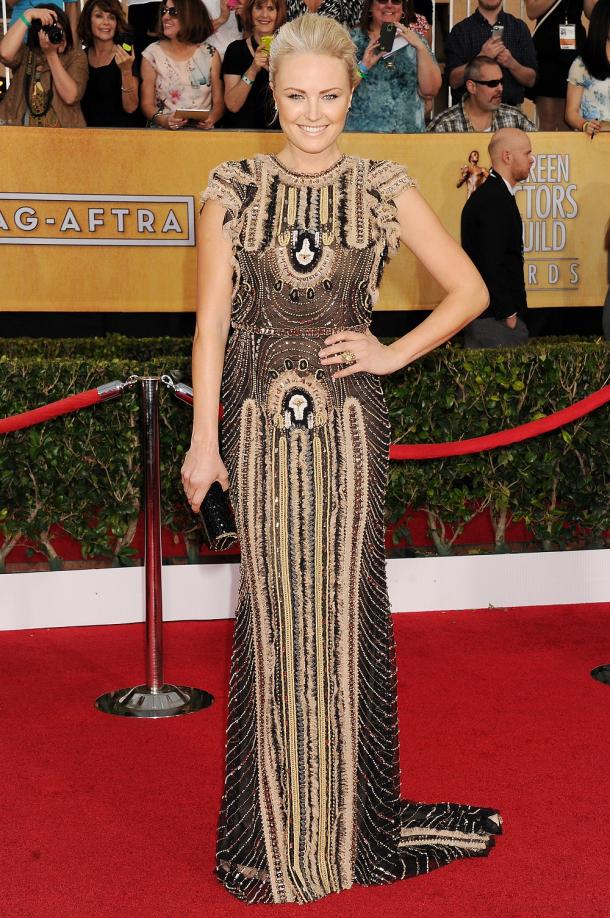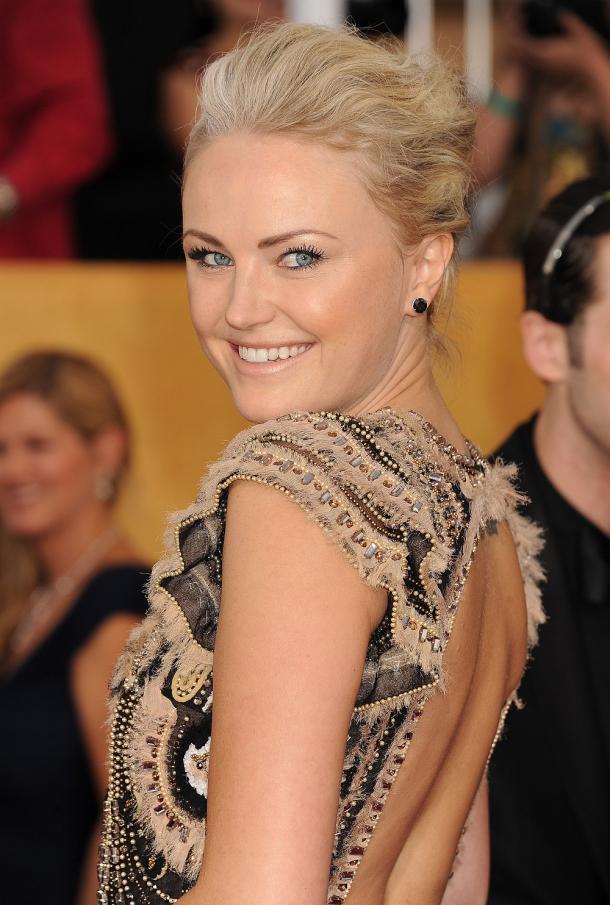 The girl in red, how beautiful you are ... Elisabeth Moss, indeed, looks gorgeous in scarlet evening dress Michael Kors, adorned with drapes on the neckline and contrast belt. Despite the brevity of outfits and accessories, the image looks complete - red often can not tolerate nonsense.
And finally, the top 10 best dresses ceremony:
1 - Lupita Nyong'o in Gucci
2 - Amy Adams in Antonio Berardi
3 - Cate Blanchett - Givenchy
4 - Emilia Clarke - Calvin Klein Collection
5 - Jennifer Lawrence Dior Couture
6 - Helen Mirren in Escada
7 - Elisabeth Moss in Michael Kors
8 - Maria Menounos in Rani Zakhem
9 - Sarah Hyland in Pamella Roland
10 - Anna Gunn to Monique Lhuillier