Celebrities, who once developed cancer, but were able to defeat this terrible disease by Robert De Niro
Famous American actor faced with a terrible disease in 2003 at age 60 - he was diagnosed with prostate cancer. De Niro, however, did not despair, the more that doctors were optimistic forecasts.
"Cancer is detected at an early stage, so doctors predict a full recovery," - the press-secretary reassured fans of the actor. Robert De Niro underwent radical prostatectomy - the most efficient operation in the fight against his kind of disease. Recovery took place very quickly, and after a while, the doctors said that De Niro is absolutely healthy.
The actor did not let the disease ruin his creative plans and almost immediately after treatment began shooting the film "Hide and Seek." Since then, he has managed to play in more than twenty films, including "Area of ​​Darkness," "My boyfriend - crazy," "The Family" and "Grudge Match».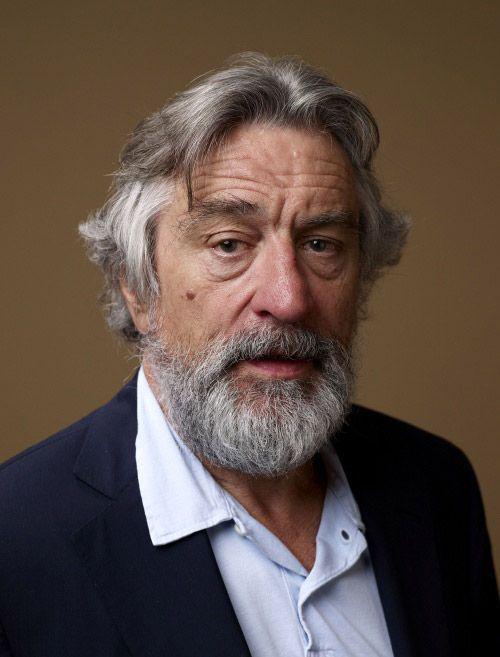 Darya Dontsova
Popular writer managed to beat breast cancer, despite the fact that the disease is discovered when it has already reached the final, fourth stage. As Dontsov told in one of his interviews, when in 1998 she went to the oncologist, he told her bluntly: "You live there for three months».
"The fear of death, I have not experienced. But I have three children, elderly mother, I have a dog, a cat - it is simply impossible to die "- with her usual sense of humor writer recalls the terrible event. Difficult treatment - chemotherapy and a number of complex operations - woman stoically endured without complaining of fate. Moreover, it was during the endless treatments she first began to write. First, just to not go crazy, then - because I realized what it wants to do in life.
Completely overcome the disease, Doncova no longer avoid talking about cancer, but instead talks about this test, giving hope for a recovery of cancer patients: "You can feel sorry for yourself first two hours, then wipe the snot and understand that this is not the end. We'll have to be treated. Cancer is treated ».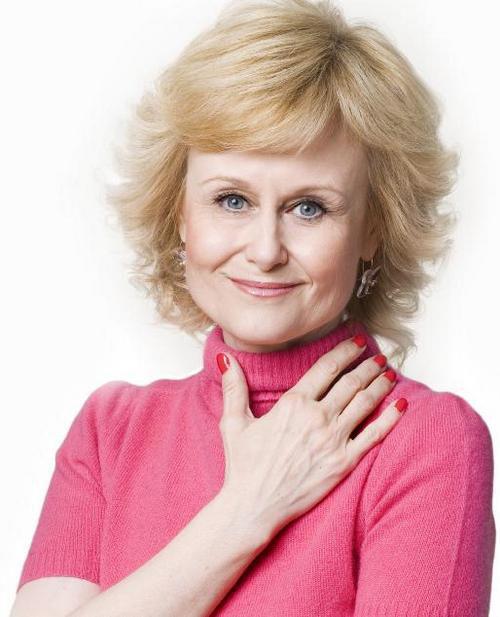 Angelina Jolie
Hollywood diva underwent surgery to remove breast cancer in May 2013 to prevent the risk of developing breast cancer.
 - Doctors have decided that I have - 87% chance of developing breast cancer. As soon as I learned about it, I wanted to minimize the risk - Jolie told the press.
She noted that her cancer diseases - hereditary. The mother of the actress died of this disease in 56 years, after a nearly 10-year battle with cancer.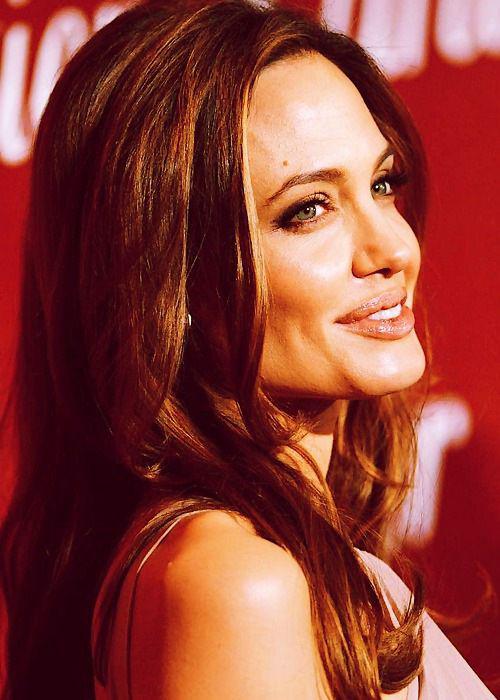 Rod Stewart
British singer in July 2000 underwent surgery to remove thyroid cancer. A few months later, in January 2001, he said he was completely cured.
Then Rod looked at disease as a sign, and dedicated a song to the Canadian runner Terry Fox, who, having lost to cancer feet in 19 years, ran a few years across the country with a prosthesis to raise funds for cancer research.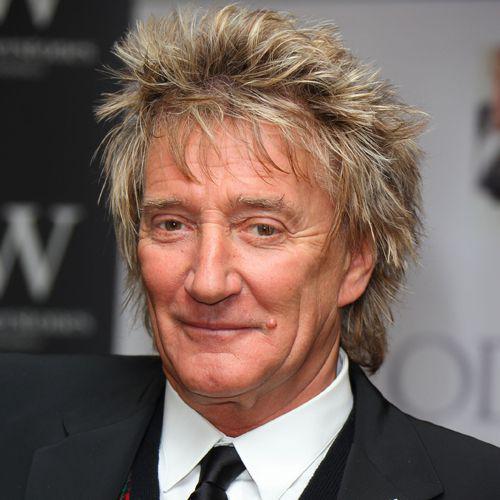 Vladimir Pozner
Russian journalist and TV presenter started the fight with cancer in 1993. Then, during the inspection in a clinic in the United States, doctors literally stunned him terrible news. "There was a feeling that I flew at full speed into a brick wall", - told later known broadcaster in an interview with the newspaper "interlocutor" of the day. However, experts have assured Posner that this diagnosis is not lethal, especially since the disease was detected early. As recognized by the TV presenter, he is not undergoing chemotherapy, the doctors insisted on early surgery to remove a malignant tumor.
"When I left the hospital, the forces for some time I have left. Then I somehow managed to tune in "- says Posner. An important role in the fight against the disease has played support of family and friends, who never for a moment ceased to believe in his recovery and thus treated him as if nothing wrong in his life does not happen. Eventually the cancer receded.
Since then, 20 years have passed, Vladimir Pozner regularly passes medical examination, and encourages others to follow suit. In 2013, he became the ambassador of the international program "Together Against Cancer».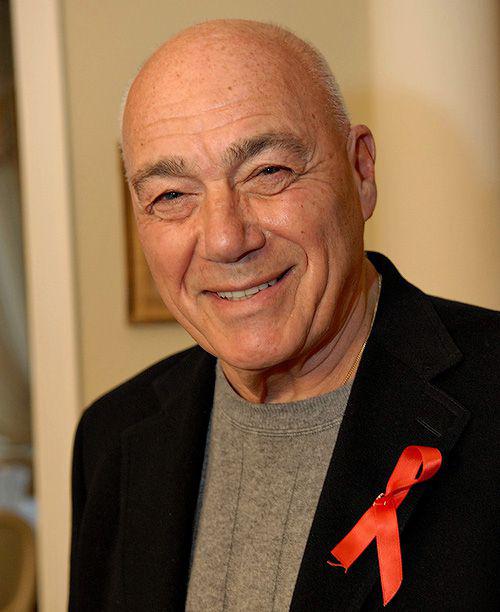 Michael Hall
The American actor, known for his TV series "Dexter", was also diagnosed with cancer.
In January 2010, a representative of the actor confirmed that he is undergoing treatment for Hodgkin's lymphoma. Because of this continued filming the series proved a big question. Treatment of disease remission was over, and after a few months it became known that Hall is completely healthy.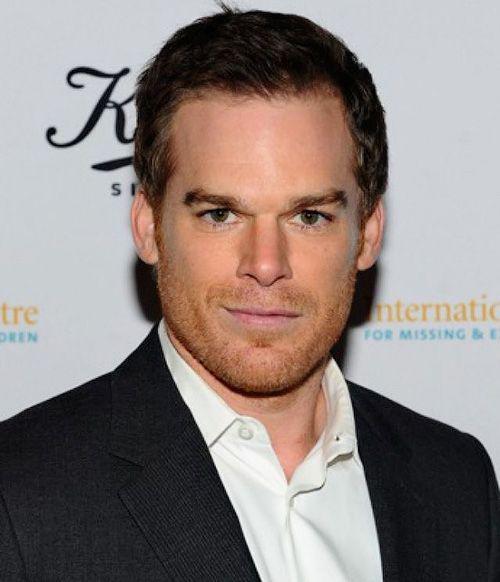 Michael Douglas
American actor in 2010, went through chemotherapy, since he was diagnosed with a malignant tumor on his tongue. At that time, it was the size of a walnut, but later it successfully cured. However, the real danger he still threatened - in the form of amputation of the tongue and lower jaw.
Already in January 2011, the actor said that defeated cancer and feels fine. "The tumor had disappeared. I eat like a pig. Finally, I can eat whatever I want, "- commented on his" cure "Douglas.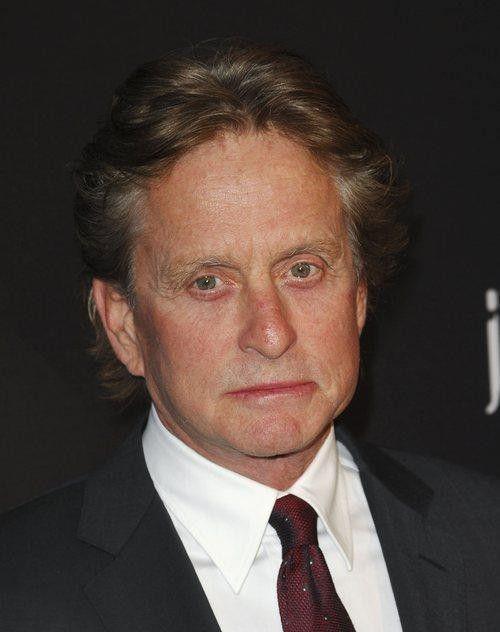 Kylie Minogue
The singer from Australia toured Europe in 2005, when at age 36 she was diagnosed with breast cancer. Star immediately postponed the tour to undergo surgery and chemotherapy. At the same loyal fans have bought tickets for the Australian concerts, decided to support the idol and did not take the pass-back after we heard the sad news.
"When the doctor told me the diagnosis, I left the ground from under his feet. It seemed that I was dead, "- says the singer. However, Kylie Minogue has found the strength to fight, she underwent surgery to remove a tumor, she underwent an eight-month course of chemotherapy. Fortunately, the disease has receded, and since then the singer and actress, continuing to delight fans with their performances, also organizes campaigns to educate women in the diagnosis of cancer and to combat them. "At the present level of development of medicine to overcome breast cancer possible. The main thing - time to detect it, "- convinced Minogue.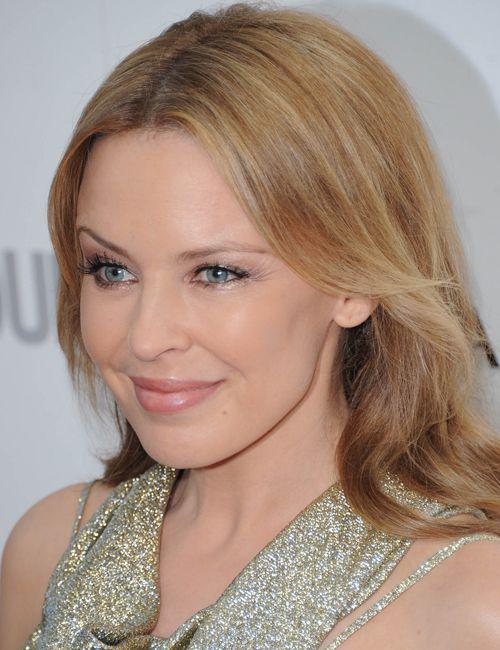 Hugh Jackman
In November 2013 an American actor said that doctors diagnosed him with skin cancer - basal. At the insistence of the wife Deborah, he visited a doctor for examination of the skin on the nose, as a result of which he was diagnosed - basal cell carcinoma.
"Please do not be stupid like me. Be sure to check "- wrote Jackman. He also advised everyone to use protective sunscreen.
The form of cancer, revealed the actor - the most common human malignancy y. Different from other types of rare metastasis, but is capable of extensive local growth.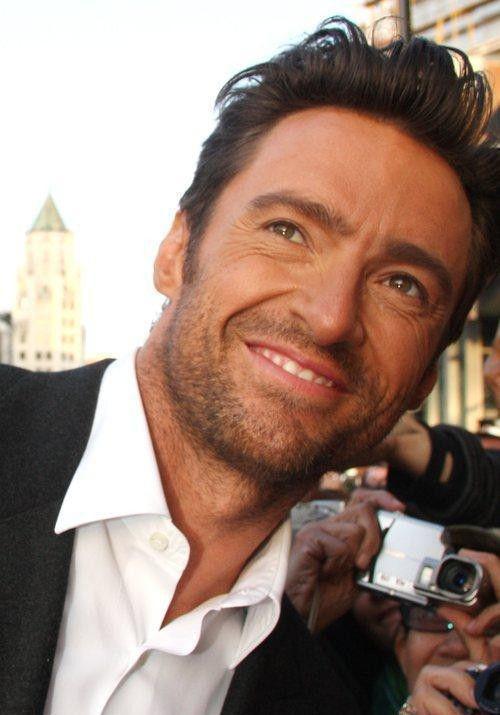 Cynthia Nixon
Who plays Miranda in the TV series "Sex and the City" in 2002, she became ill with breast cancer. She did not want to create a buzz and told reporters about his illness only a few years after recovery. She later starred in the theatrical production of the play by Margaret Edson 'Wit' poetry teacher's role Vivian Biering, a cancer patient. For this role, the actress shaved nalyso.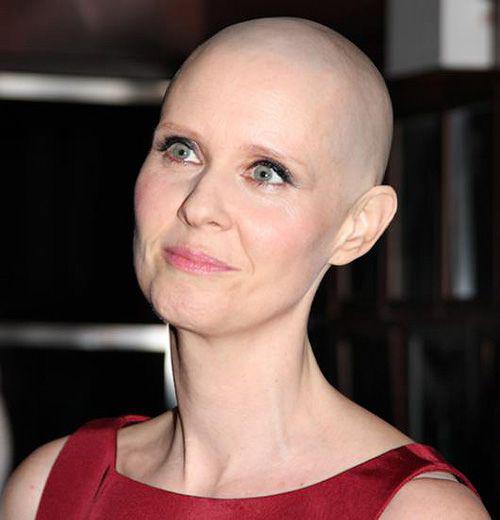 Christina Applegate
Actress Christina Applegate, best known for her role as the daughter of a family Bundy in the TV series "Married With Children" won not only breast cancer, which she discovered in 2008, and gave birth to her first child after treatment.
Able to diagnose the disease at an early stage. The actress chose the most radical method of treatment, because of what she had to remove both breasts, but it is deprived of its many problems and, also, by 100% to prevent possible recurrence. Surgery to remove succeeds, then the plastic surgeons reconstructed Christine chest.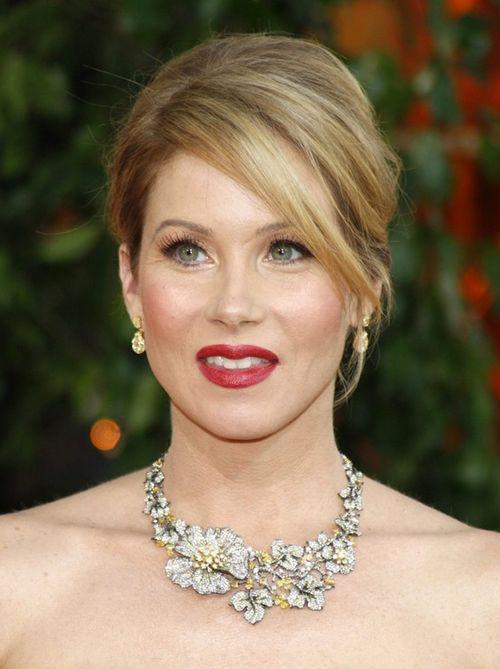 Anastacia
The American singer is aware of the fight against cancer is not hearsay: twice she heard from doctors fateful phrase, "You have cancer." For the first time it happened in 2003 when the star was 34 years old.
"I've never been so scared, like the time" - she said the day, when the doctor told her the cancer found in the breast. Anastacia has been operated, it had to agree to the removal of part of one breast. The disease has receded, but in early 2013 returned. She canceled all appearances, the singer re-start the treatment, and six months later her fans again cheered - Anastacia second time did not allow the disease to break themselves. "Do not let cancer take you, fight to the last" - asked the singer to all those who are also faced with a terrible disease.
Today, Anastacia is known not only as a singer and songwriter, but also as the founder of the Foundation that bears her name and designed to educate young women on issues related to the detection and treatment of cancer.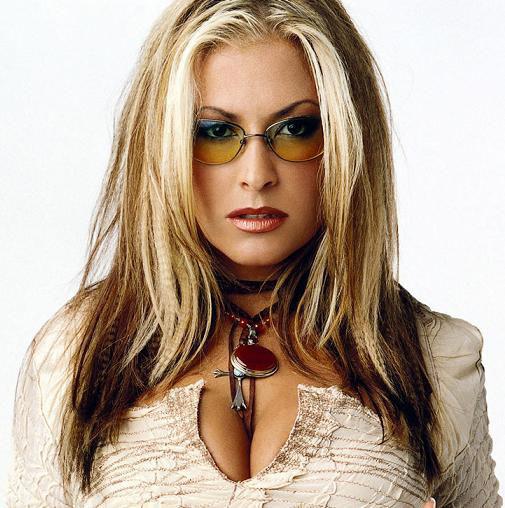 Lyme Vajkule
Famous Russian singer faced with the disease in 1991: in America, doctors diagnosed her - breast cancer. At the same chance that it will survive, it is not too much.
In media interviews, she told me that the illness turned her life, forced to think about many things in a different way to look at familiar things and relationships. "Just go through what happened to me, I began to look differently at life," - said Lima. After treatment, the singer decided to return as quickly as possible to the stage. She began paying more attention to your family and friends.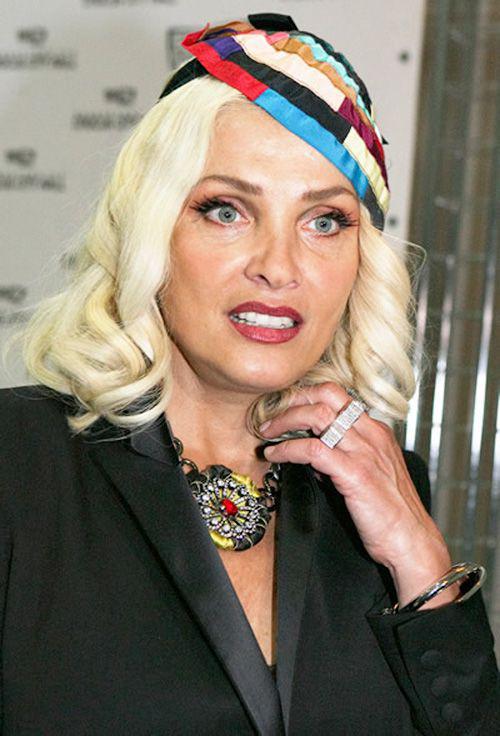 Lance Armstrong
The strongest rider of the planet, a seven-time winner of the Tour de France, a living legend, also became a victim of cancer. Launched testicular cancer with multiple metastases to all organs Armstrong was diagnosed in 1996. However, a strong-willed athlete gave up and agreed to a risky treatment with possible side effects. Chances of survival were practically no, but he won. Cyclist created the "Lance Armstrong Foundation" to help cancer patients and decided to promote the fight against this disease, again sitting on the bike.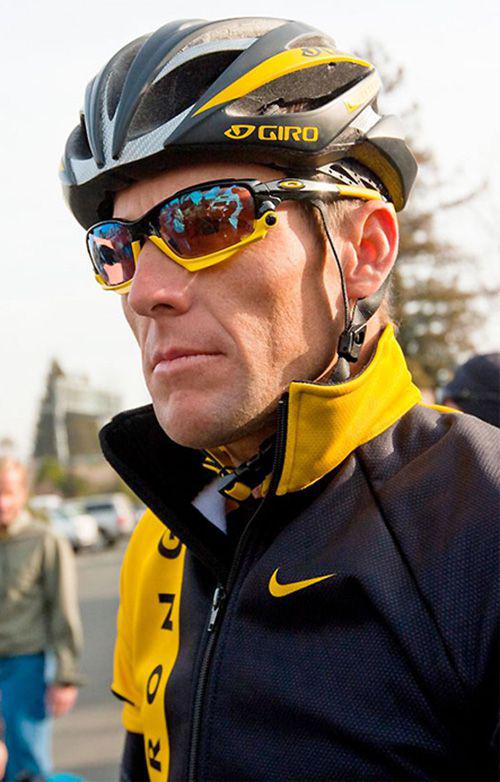 Iosif Kobzon
In 2005, the singer famous singer underwent a complex operation in Germany to remove the tumor. However, surgical intervention has resulted in a dramatic immunocompromised thrombus formation in the lung, lung inflammation and inflammation of tissue in the kidneys. In 2009, Kobzon was re-operated. The artist continues the treatment until now.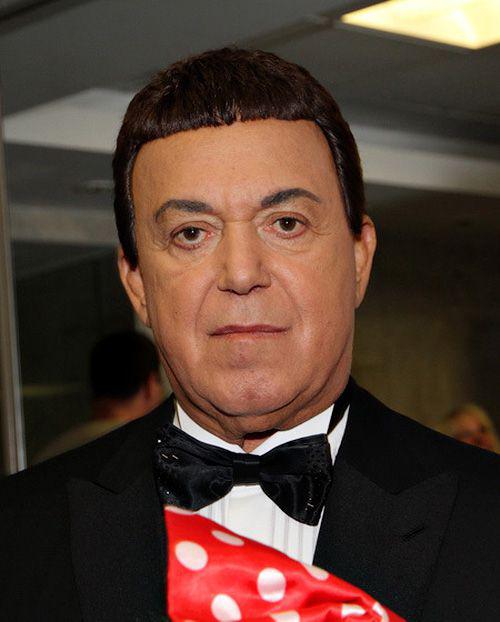 Sharon Osbourne
Wife of rocker Ozzy Osbourne, Sharon Osbourne in 2012 removed the breast as a preventive measure. For some time before that Osborne had colon cancer, and doctors warned Sharon Osbourne about the possible occurrence of the disease because of this she has agreed to a double mastectomy.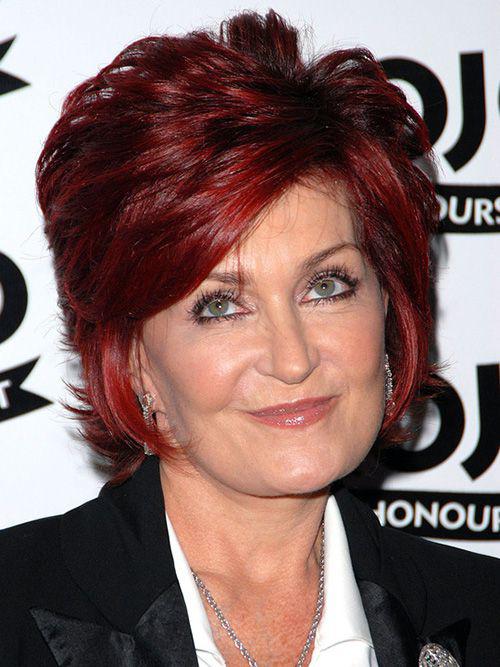 Yuri Nikolaev
Russian TV presenter struggling with bowel cancer for several years. When in 2007, doctors told him about the terrible disease, he said, "as if the world went black." However, it was only a moment of weakness. Yuri Nikolaev managed to collect will in a fist and not to fall into despair. Foreign oncology clinic he chose a specialized center in Moscow, where he underwent surgery and no one took a full course of treatment. As a deeply religious man, Nikolayev believes: "But thank God I'm alive and no longer needs for physicians." Now the leading involved in several television shows such as "Property of the Republic" and "In our time».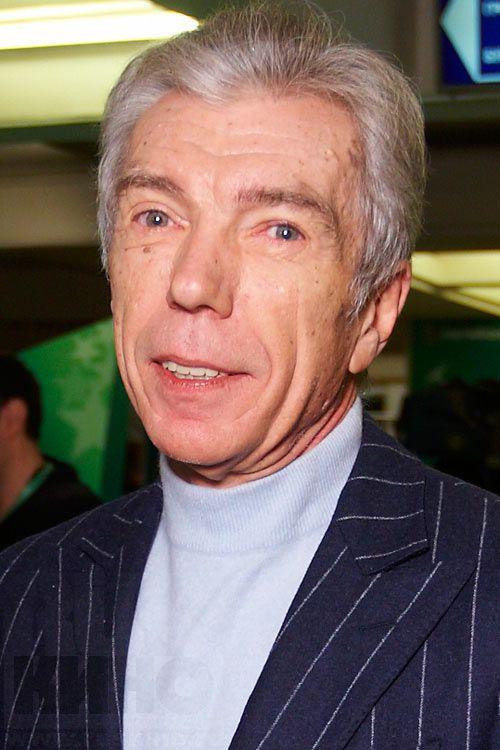 Source: bigpicture.ru