Today marks the anniversary of a wonderful actor, a true patriot and a man of Russian cinema fatal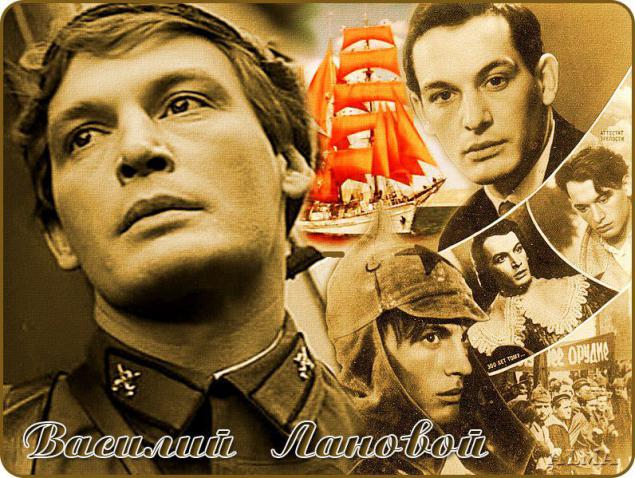 Parents Basil Lanovoi were Ukrainian peasants from the village in the Odessa area Strimba Semyon Petrovich (1907-1979), and Agafya Ivanovna (1910-1986) lans. In 1931, the parents, fleeing from hunger, moved to Moscow, where they called my father's brother. War of 7-year-old Bob met in his native village of the parent Strimba with his grandparents, where he had gone to visit Moscow June 22, 1941. Parents Basil remained in the rear and working in hazardous chemical production, so that by the end of the war became disabled.
Vasily Lanovoi graduated from high school with a gold medal. In 1953, he joined the faculty of journalism of Moscow State University, but studied there only six months. Then he enrolled in drama school named Boris Shchukin. Even during the study in 1954, he starred in his first film, "school-leaving certificate," and in 1956 starred in the movie "Pavel Korchagin". In 1957 he graduated from the Theatre School named Boris Shchukin. During his studies, he met with Tatiana Samoilova, got married and lived with her for several years.
Lanovoi Vasily Semenovich - chairman of the interregional public fund "Army and Culture" in 1995.
Vasily Lanovoi many roles that called the calling card that another in his place would have long rested on its laurels without the risk of losing the people's love. Vronsky stopped loving him or officer Ivan Barabbas impossible. And even far from ideal, but dazzlingly beautiful Anatole Kuragin forget. As the only comedy role Vasyl episode film "Striped flight". As soon as you hear: "Beautifully swim ... That one group in striped bathing suits" - right before your eyes, "resting on the beach" Lanovoi glasses butterfly. However, past achievements Vasyl did not want to stop. He works hard: recorded music and poetry program dedicated to the War of 1812, starred in the role of Cardinal Richelieu in 'The Three Musketeers', has released a CD with songs and poems about the war.
Last adaptation of the novel by Alexandre Dumas' The Three Musketeers. " Vasily Lanovoi - in the role of Cardinal Richelieu.
Photo frame of film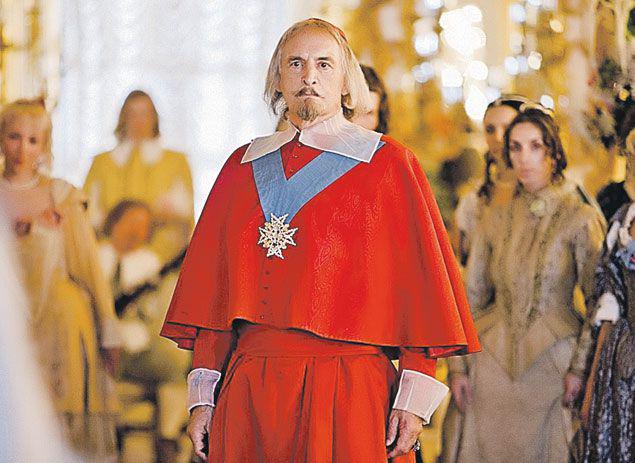 The handsome heartthrob and Anatole Kuragin - from the film Sergei Bondarchuk's "War and Peace».
Photo frame of film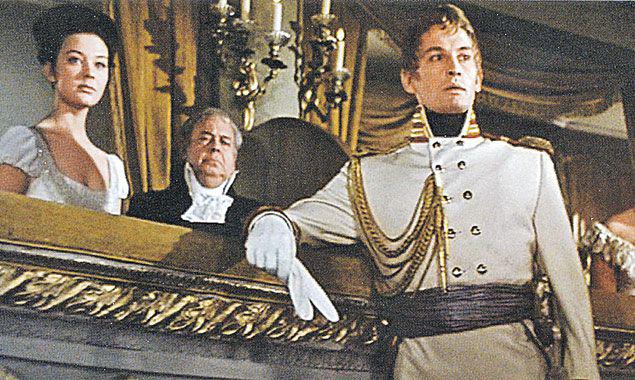 My favorite part of the actor - relax on the beach in the comedy "Striped flight».
Photo frame of film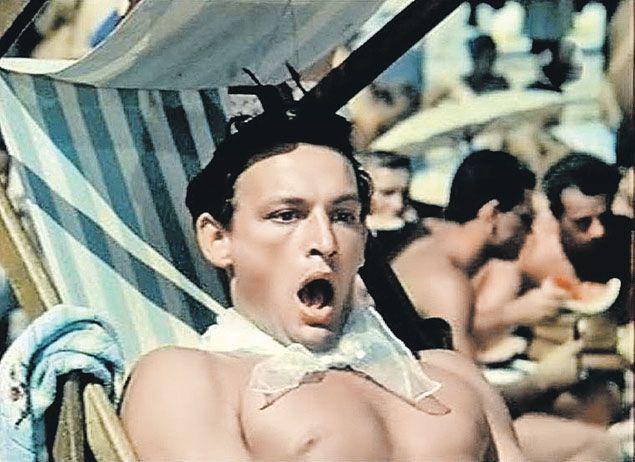 Filmography
1954 - certificate - Valentin Liszt
1956 - Three hundred years ago ... - Lieutenant Bronislaw Orzhelsky
1956 - Pavel Korchagin - Pavel Korchagin
1960 - the strongest hurricane
1961 - Red Sails - Arthur Gray
1961 - Striped flight - relax on the beach
1962 - Colleagues - Alexei Maximov
1965 - Going to the storm - Oleg Tulin
1965 - War and Peace - Anatole Kuragin
1967 - The password is not necessary - Mareykis
1967 - Anna Karenina - Vronsky
1968 - The Sixth of July - Felix Dzerzhinsky
1968 - Solaris - Chris Kelvin
1969 - Ministers and detectives - Sherlock Holmes, the detective
1970 - Love Spring
1971 - Officers - Ivan Barabbas
1972 - Fifty-fifty - Volgin, a Soviet spy
1973 - Seventeen Moments of Spring - SS-Obergruppenführer Karl Wolff
1973 - Irkutsk Story - Victor
1973 - Young's Northern Fleet - Major Cheremin
1974 - Anna and Commander - Commander
1974 - Hello, doctor! - Young surgeon Alexander Sokolov
1976 - Days of Turbin - Shervinsky Leonid Y.
1976 - own opinion
1977 - A strange woman - Nikolai Andrianov S.
1977 - Meeting on the distant meridian
1977 - Soldiers of Freedom - Marshal Grechko, Andrei Antonovich
1978 - Evening of Russian vintage vaudeville [2]
1979 - Petrovka, 38 - Vladislav Kostenko
1980 - Ogarev, 6 - Vladislav Kostenko
1982 - The battle at the crossroads - Felix Dzerzhinsky
1983 - Start Liquidation - a former pilot Vadim Altunin
1985 - Painting - Uvarov
1987 - Defeat - Boris Dankevich
1990 - lusty
1992 - Tear of the Prince of Darkness
1992 - The little things in life
1992 - Black Square - KGB general Vasili Kasarin
1992 - Unexpected visits
1993 - The fall
1994 - Strategy for Victory (documentary)
1995 - Mistress into Maid - Ivan Berastau
1998 - unfamiliar weapon or Crusader 2
1998 - Invisible traveler - Tsar Alexander I
2000 - Knight's novel - Alexis, Byzantine emperor
2001 - Night cordon - Sergei in old age
2004 - The golden head on the chopping block - Felix Dzerzhinsky
2005 - Brezhnev - Yuri Andropov
2005 - The saga of the ancient Bulgars. Ladder Vladimir the Red Sun - Emperor Constantine Porphyrogenitus
2006 - Officers - General Osorgin father Yegor
2006 - Mystery of St. Patrick
2007 - A love of my soul - Nikolai Karamzin
2009 - The house at lake - Sedov
2010 - The old - Klimov
2012 - Error investigation - General Klimov
2012 - Roots - Timofey Bondarev Kuzmich
2013 - Beach of my dreams
2013 - The Three Musketeers - Cardinal Richelieu
2014 - The line of Martha
2014 - Escape to the sky. Devyatayev
--img6--
Source: